I'm fairly certain that all of the subscribers to this column have had points of disagreement with me at some point over the past three years. I'd wager that more than a few had cause to gnash their teeth from time to time.
I've heard from some—and I'm sure some others let such moments pass without comment.
Subscribers are the primary point of this enterprise—the community to be served by the journalism it produces.
It's a different matter for sponsors—or call them advertisers, if you prefer, and there will be some thoughts about a point of distinction between those two terms in just a bit. The support provided by either name is generally more significant in terms of dollar values compared with individual subscribers.
There are other aspects to sponsorship, though—matters of reputation that can be even more significant. That is a big part of the reason I want to take a moment now, as I near the end of this column's run, to thank Patty Glaser specifically and especially.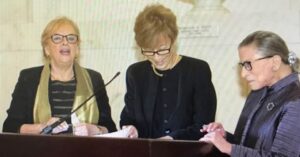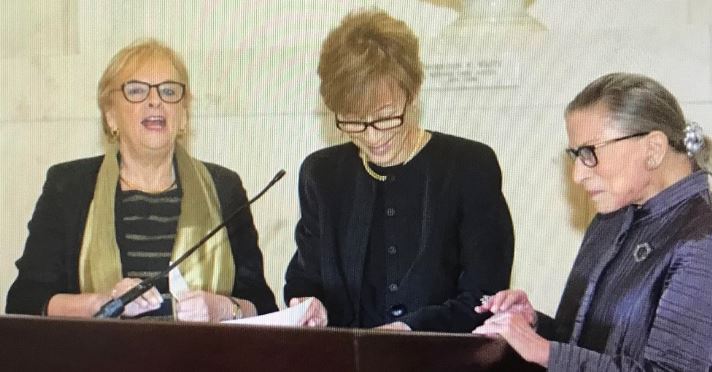 Glaser is a leading legal mind by any local or national measure. She doesn't need any of those lists of "LA Power Lawyers" or "Top Litigators" to prove the point. She and her colleagues at Glaser Weil Fink Howard Avchen & Shapiro LLP have forged a path of their own to the top of their profession.
Glaser was the first person to offer reputational support to this column, a commitment that brought her partners and the firm along.
I don't know if the coverage I've provided since then has ever rubbed Glaser or her partners the wrong way, or ruffled the feathers of any of their clients. Glaser Weil is a powerhouse law firm, which means it deals with powerful people—and this column has not hesitated to speak inconvenient truths to power.
I've spoken to Glaser about numerous things—and I have no doubt that she and her colleagues would not hesitate to raise objections to errors of fact.  But I have never spoken to her about any disagreements she or her colleagues might have over opinions or viewpoints offered in any of the 150 or so columns that combined for about 1,000 items—a good number of which, I readily acknowledge, could have sparked some differing opinion or point of view from a reasonable person.
I think that's because Glaser has the combination of sharp mind and strong character that makes some people realize that a healthy society must ensure that there is room for what the late, great Studs Terkel referred to as the "impertinent question"—the queries that puncture presumptions of wealth and power and convention and whatever orthodoxy is pretending to be boss of the public square.
Supporting such an approach—helping cover the overhead for the impertinent questions—costs money in the case of a sponsorship of this column.
There was much more on the line for sponsors, though, because Glaser and her firm and other sponsors put their reputations into the commitment. They put up their good names and the goodwill that they and their colleagues and the institutions they represent have built over decades.
I can think of no higher form of recognition than the reputational risks each of the sponsors of this column took on behalf of SullivanSaysSoCal.com—and I'm grateful to Glaser for leading the way.
*        *        *
Last week I thanked City of Hope and FivePoint Holdings and some of the key folks in those organizations—both of which have been sponsors.
Let me add Larry Scherzer and Scherzer International to the list—what started as a chat at an annual Boy Scouts of America breakfast led to a subscription and then a sponsorship steeped in goodwill and his genuine concern for the state of journalism and our democracy, along with a keen understanding of the symbiotic relationship between those two concepts.
And Ryan Chase, whose support in the form of a sponsorship by his 4th Street Market in Downtown Santa Ana was only the latest example of a willingness to do what he can to serve as a catalyst in ways that go beyond his own interests.
A separate mention here for Chapman University, another stalwart supporter. I won't refer to Chapman as a sponsor because Daniele Struppa, president of the school, specifically directed that the term "advertiser" be used instead of "sponsor" in the agreement first struck in 2019.
The reason for that choice of words?
Struppa expressed concern that a sponsorship from an academic institution could be perceived as a blanket endorsement and agreement with everything this column might report or offer as an opinion.
Sounds fair enough—and worth some deeper thought, too.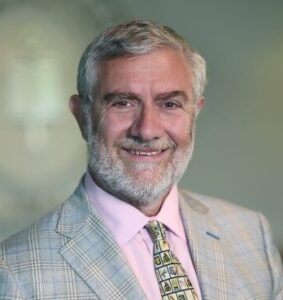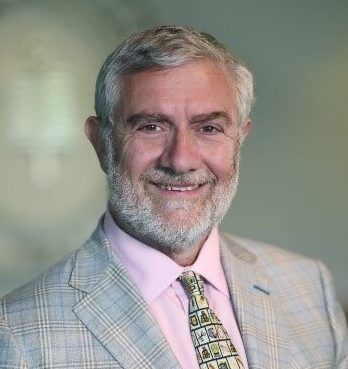 Struppa was saying that Chapman might hold different views from whatever this column presented on any given week.
Think a bit deeper and you'll realize that Struppa and Chapman were supporting a form of diversity that is too often overlooked these days—diversity of thought. They helped develop a unique voice with the full knowledge that it might offer various points of view that differ from their own. The voice they chose to support might even say things to cause the gnashing of teeth at Chapman or in the larger community.
A lot of colleges and universities talk about freedoms—academic freedom, freedom of association, freedom of expression.
Credit Chapman for being demonstrably committed to the concept even if it involves some potential for disagreement with how someone else exercises such rights, so long as all remains within the rule of law.
Our world needs more of that sort of intelligence and courage.
Back to Glaser, who has spent her life demonstrably committed to justice.
I learned a great lesson thanks to her when she was honored by the American Association of Jewish Lawyers and Jurists, and you can see more about that here.
A rabbi who opened the event explained why a seeming redundancy in the group's slogan— "Justice, Justice, Shall You Pursue"—is not what it seems.
The verse comes from Deuteronomy, also known as the fifth book of both Judaism's Torah and the Christian Old Testament. Rabbi Michael Melnicke said it mentions "justice" twice because it is not enough to simply seek justice. The seeker of justice also is obligated to pursue that end in just fashion.
*        *        *
It is with the wisdom of Deuteronomy in mind that I turn for a last time to seeking justice on a piece of public corruption on the 1400 block of Paloma Street in Downtown Los Angeles. That's where the City of Los Angeles and County of Los Angeles wasted time and money in a debilitating way, causing the delay of the opening of an emergency shelter for more than a year.
It was a period of time that saw more than 1,000 homeless people die on local streets. And God only knows how many other shelter beds might have been provided if public officials had been honest and efficient in the project on Paloma Street.
I have covered this matter in editions of this column for nearly three years, a genuine effort to meet the standard of seeking justice in just fashion. I have researched Los Angeles City Council files that confirm corruption in the process of approvals of the lease deal on Paloma Street. I have unearthed archival material that raises legitimate questions about why the property owner in question got an inexplicably favorable deal at the expense of taxpayers and homeless folks in need. I have presented documentation that points to the County of Los Angeles flouting its own ethical standards. I have uncovered a clear trail of communications that shows public officials misrepresented the qualifications of the person hired to provide architectural services.
You can link to one of the prior columns, which includes links to more, right here.
There's more, too—the coverage goes back three years.
I have taken down the paywalls on all of the columns and will maintain SullivanSaysSoCal.com's digital presence so that subscribers and everyone else can refer to the coverage of Paloma Street.
Anyone who thinks the corruption is small-scale—perhaps a few million dollars on a single project—should ask themselves whether character counts in a societal sense.
Then think of those 1,000 human beings who died while the corruption played out.
Anyone who thinks the corruption on Paloma Street is isolated should consider how many worst-practices by city and county agencies and officials intersected at the property—it is a tip of an iceberg of life-and-death problems.
Anyone who really wants to meet the challenge of the public health crisis of homelessness can start by looking at this coverage to gain an understanding that corruption abounds in the halls of local government.
Call your U.S. Senators and your member of the U.S. House of Representatives and demand a full forensic audit of the deal for the Paloma Street shelter—there's enough on record through this column alone to open a federal case.
And with that I leave it to the larger society—our community—to take up pursuit of justice in just fashion on Paloma Street.
*        *        *
Now I turn to my Irish ancestors for some words of wisdom that are not in the Torah or the Old Testament but nevertheless express a certain faith in God Almighty:
May those who love us, love us. And for those who don't love us, may God turn their hearts. And, if He doesn't turn their hearts, may He turn their ankles, so that we know them by their limping.
Sullivan Says 
There is one more column next week, and it will take a lighter and more hopeful tone now that we've addressed this week's very serious business.