Confusion continues about links between Los Angeles and Orange County when it comes to the ongoing college admissions scandal.
The LA Times gave the story the top spot on its front page of Sunday, March 30, calling out financial executive-turned-fraudster Morrie Tobin of Hancock Park.
The piece reported that Tobin has been identified as "Individual A" by federal investigators. The Times might have misunderstood the reference – or it might be true in one case.
But there are two cases where Tobin is involved.
The first involved securities fraud, and it appears to have prompted Tobin to seek a break by offering investigators information on the college admissions scandal, which became the second case.
Tobin apparently pointed the feds to a coach at Yale now accused of soliciting bribes – and the coach pointed to William "Rick" Singer, the Newport Beach-based ringleader of the alleged college admissions scam.
The story in the Times said the mention of an "Individual A" in a recent court hearing was a reference to Tobin, who has entered a guilty plea and is awaiting sentencing on the complicated "pump-and-dump" stock scheme that led to the charge of securities fraud.
It could be that federal investigators used an "Individual A" moniker to keep some individuals anonymous in both the securities fraud and college admission cases. But court documents on the securities fraud case clearly refer to an "Individual A" who is someone other than Tobin.
Indeed, the trail laid out in court filings leads to Singer's territory in OC, with "Individual A" described as a "Newport Beach, California resident … who operated an investor relations company [and] was Tobin's partner in the scheme involving Environmental Packaging, and was promised a share of the proceeds of the sale of Tobin's Environmental Packaging stock. Individual A's role in the scheme was to: (a) facilitate a reverse merger between the public company controlled by Tobin (then a "shell company" with no real operations) and a private bulk-packaging company, the combination of which became Environmental Packaging; (b) arrange and oversee a $1 million promotional campaign designed to inflate the share price and trading volume of Environmental Packaging stock after the reverse merger; and (c) direct the offshore asset managers' selling of the Environmental Packaging stock in order to profit from the artificially-inflated demand for Environmental Packaging stock."
That's a mouthful – and anyone with more to say on this one can let me know through the contact information listed at SullivanSaysSoCal.com.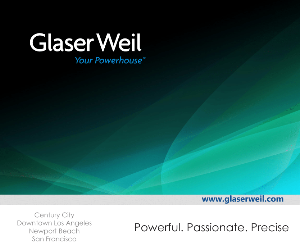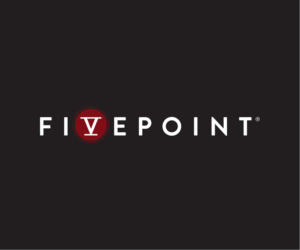 MVE on Move
A positive LA-OC crossover came last week when Matthew McLarand and his crew at Irvine-based architecture firm MVE + Partners hosted tours of The Grace and The Griffin, both newly opened, 24-story residential towers on the 700 block of S. Spring Street.
You could call them twins, but that wouldn't do justice to the individual designs of the latest additions to Long Beach-based Holland Partner Group's portfolio. I'll call The Grace a case of Fashion District Modern, and put The Griffin down as Art Deco Redux.
I'll also add SV and SF to MVE's alphabet soup of activity, by the way. The outfit recently expanded with an office in the Silicon Valley, where it's done major projects in the past and is now working on the residential side of the Irvine Company's Santa Clara Square, a 100-acre mixed-use project.
The recently opened office in San Jose also will oversee work on a student residence for the University of San Francisco.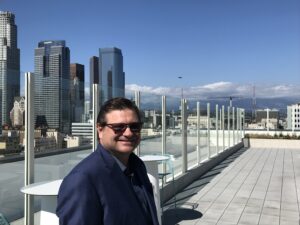 MVE + Partners remains busy at its offices in Irvine and Downtown LA, too, according to McLarand, who is director of design as well as president of the firm. Work is underway on Jerry Snyder's Wilshire Curson residential tower in the Miracle Mile district in LA, more could get started soon on another residential development on the edge of the Fashion District, and MVE is among the firms under consideration to design a makeover for the MainPlace mall in Santa Ana.
Intriguing Titles, Fun Facts on Milken Global Conference
No surprise here, but it's always worth noting the broadly diverse lineup that brings a global fire-hose of creative thinking to SoCal each year for the Santa Monica-based Milken Institute's annual Global Conference.
The preliminary list of speakers lined up so far for the April 28-May 1 run of the event at the Beverly Hilton numbers in the hundreds and runs the gamut from Al Mehairi – as in Her Excellency Mariam bint Mohammed Saeed Hareb Al Mehairi – to Zuboff, as in Shoshana Zuboff, a professor of business administration at Harvard University.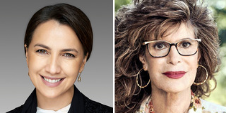 Al Mehairi's title will get your attention – and remind you that you can't eat oil: Minister of State for Future Food Security for the United Arab Emirates.
Zuboff checks in as the author of a book with an extraordinarily intriguing title – "The Age of Surveillance Capitalism: The Fight for a Human Future at the New Frontiers of Power".
Some other fun facts about the speakers lined up for the conference so far: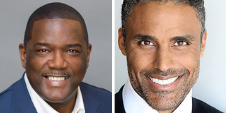 Detroit Pistons veteran Joe Dumars, who split with the Los Angeles Lakers in championship series as a player and is one up on them as an executive, is on the roster alongside former Laker Rick Fox, who was part of three championships with the team but none via a victory in a final series against the Pistons.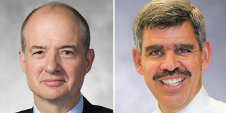 Emmanuel Roman, chief executive of Newport Beach-based investment behemoth Pimco, is slated to talk – and so is Mohamed El-Erian, who once held the same title and now is chief economic advisor to Allianz, the Munich, Germany-based parent of Pimco.

Political types can take their pick, with Kathleen Kennedy Townsend, part of the most renown political clan in US history among the speakers. So is Steve Mnuchin who serves President Donald Trump as secretary of the treasury. And GOP strategist Karl Rove – not necessarily a fan of the Kennedys or Trump – also will take the stage.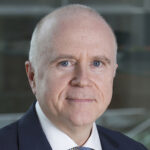 This last note covers the most interesting title of any of the speakers—a nod that goes to James McCormack, who is listed as global head of sovereign and supranational ratings for New York-based financial assessor Fitch Ratings.
Did CCA Grow Board to Fill Gap?
Word around Downtown suggests that the Central City Association's move to add six directors to its board – the business advocacy outfit and lobbyist now lists 20 members – was a sign that Chief Executive Jessica Lall might need a bit more support in dealing with the cross-currents of commercial real estate, politics and the continuing mess on homelessness.
Looks as though she got more than a bit – here are the newcomers:
Suzanne Boda, senior vice president for the Los Angeles market for American Airlines Inc.
Sean Burton, chief executive of Westwood-based real estate investor CityView
Stephanie Graves, chief executive of Downtown-based public relations firm Lee Andrews Group
Lew Horne, president of the Downtown-based Pacific Southwest Division of CBRE Group Inc.
Kevin Murray, chief executive of the nonprofit Weingart Center
Cindy Starrett, partner with Downtown-based law firm Latham & Watkins
Scandal(s) Update
There still are more questions than answers in regard to various sketchy circumstances in the City of Angels – a common condition when taxpayer money intersects with City Hall, where public servants aren't used to a vigorous press and have grown neglectful on their duties to keep the public informed.
Here are some key queries that remain outstanding:
Why, under Mayor Eric Garcetti, is oversight of the Department of Building and Safety in the portfolio of the deputy mayor for economic development rather than the deputy mayor of public safety?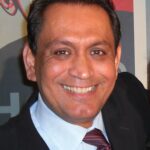 What provisions have been made for the public to get any sort of idea what 1st District Los Angeles City Councilmember Gil Cedillo will do with the $2 million "contribution" a developer made to a fund that's apparently under his control and supposedly intended to preserve or create "affordable housing in Chinatown"?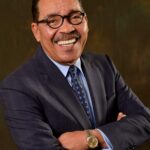 Did LA City Council President Herb Wesson flip for the feds in order to guarantee that he will be "only a witness" – as a lawyer for the politician has publicly claimed – in the ongoing probe of City Hall?
Is anyone at City Hall concerned that plans for a 115-bed homeless shelter on Paloma Street on Downtown's industrial edge appear to include an above-market lease rate, 60 full-time staffers to be hired by a social services provider with a questionable presence, and addiction counseling services to be offered with a marijuana shop next door?
Does anyone have any clue about the money that came in and went out on the Night on Broadway event that drew a reported 250,000 revelers along with food trucks and other vendors and sponsors to the streets of Downtown last year?
The questions will continue until answers are found – no easy feat in a city where government seems willful in practices that keep the public it's supposed to serve in the dark.
And that brings us to the following piece from Zócalo Public Square, a Little Tokyo-based nonprofit that offers a lineup of journalism distributed digitally, along with events that bring cross-sections of society together as part of its mission of "connecting people to ideas and to each other."
Why Does California Hate Public Participation?
By Joe Mathews
Los Angeles is a city of four million. And it might soon launch a tiny office—of no more than eight people—to help those residents better participate in government.
That might seem meager, but in California, this would be a big advance. Because while governance in our state is as complicated as a Google algorithm, we offer precious little assistance to Californians who seek to engage with it.
The Californians who run for office, vote, and participate in other ways (from attending meetings to protesting) are whiter, richer and better educated than the population as a whole. And, for all their talk of representing a democratic resistance, California's leaders have been unwilling to take the first step in reversing those disparities: providing a supportive infrastructure that works directly with people to boost their civic knowledge and their opportunities to participate.
Such infrastructure would consist of offices, technology and people to let you know about decisions affecting you and to help you make your voice heard. The natural place for such infrastructure is at the local level.
Such infrastructure, however, is almost impossible to find here. Santa Rosa has a small engagement office, and San Francisco's operation combines civic engagement with immigrant services. But few other cities bother.
This is a shame. I travel the world as co-president of an international forum on direct and participatory democracy, and I've been struck by how much more infrastructure there is for participation in Europe, Latin America, and East Asia than here at home. Cities like Madrid, Seoul and Montevideo devote major resources to helping citizens engage and make real decisions on budgets and policies.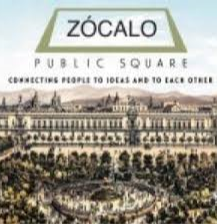 Last fall in Rome, I helped draft, at the city's invitation, a "new Magna Carta for Democracy Cities", which cities could adopt to show their commitment to ever-increasing participation.
"A democracy city is a place where citizens—be they the city's elected officials, staff, or volunteers—are always available to assist people when they seek to participate," reads the document.
Since then, cities from Taiwan to the Czech Republic have signed onto the document, but not a single American city has come on board.
This isn't a surprise. Americans typically consider public engagement something that should be done by private or nonprofit groups. The only American city with a world-class public participation operation is Minneapolis.
Within California, the best city when it comes to infrastructure for participation might be Los Angeles. That leadership is based on a 20-year-old charter revision that created elected Neighborhood Councils. There are now 99 of these bodies, which advocate for their communities on issues from development to transportation.
The councils can claim successes, like establishing health clinics in Pico Union, but conventional wisdom is that they are too weak. So EmpowerLA, the city department that supports the councils, has sought to establish an Office of Civic Engagement to boost participation inside and outside the councils. It's unclear whether the city budget might fund it.
A report from Advancement Project California and leading nonprofits including Community Coalition says the office could boost participation from underrepresented groups (low-income, non-whites, immigrants), train citizens on how to deal more productively with officials, and establish "accessibility standards" to make sure governments provide information and opportunity for real participation in decision-making.
Other California communities should do the same, and build engagement staffs so citizens participate in efforts to transform housing and energy, and draw new district lines next year.
But it won't be easy, especially when it's such a struggle for California's biggest city to open a little office.
Joe Mathews writes the Connecting California column for Zócalo Public Square.
RIP: Rocco Spinoso – Tailor, Tux Pioneer, Maker of Tails
This note comes from Marianna Gatto, executive director and historian of the Italian American Museum of Los Angeles, who sends word of the passing in February of Rocco Spinoso, a pioneer of the formalwear business who became a star of the trade from his longstanding Wilshire Tuxedo & Bridal Salon across the street from the Wiltern Theatre in Koreatown.
He was 92.
It was a full life for this fellow who was born in the small southern Italian town of Roccanova, lost his father at the age of nine, and became a tailor's apprentice to support his mother and four siblings.
Spinoso dreamed of making a life in the US, and he spent 10 years in Brazil working at his craft while waiting for permission. A cousin sponsored him to live in LA in 1960.
Spinoso and his wife, Carmela, soon started a modest tuxedo shop that they would transform into a leader of the then-new concept of "one-stop shopping" for bridal and groom attire – Wilshire Tuxedo & Bridal Salon became one of the largest formalwear shops in the region.
Friends say that Spinoso remained a humble and pious man throughout, ever dedicated to his faith, family, and community. He is survived by Carmela, his wife of 51 years, daughter Rose Marie (Mark); son Francesco (Tracy); grandchildren Gabriella, Rocco, and Vincenzo; brother Umberto (Lucia); as well as adoring nieces, nephews, and cousins.
Also adding his voice and imagery to help tell you about Spinoso is John Rabe, production and promotion director for 89.3-KPCC  in Pasadena.
Rabe appreciates the sartorial side of life, and some years ago he found this Spinoso-made formal coat with tails – and that's different from a tuxedo – at the Huntington Foundation, a crown jewel among thrift stores.
A conversation Rabe had with Gatto about the Italian American Museum revealed the connection between the man whose name was on the label of the coat and the shop on Wilshire Boulevard. Gatto and Spinoso were longtime neighbors, as it turns out, providing a touch of the serendipity that Rabe regularly made into stories during his time as host of KPCC's weekly "Off-Ramp" show before the promotion to his current job.
"It would have been enough to find a vintage suit to fit my 6'5" frame," says Rabe, "but what a treat to find one so well-made and with a rich Los Angeles backstory."
Thanks to Gatto and Rabe for their contributions – and sincere condolences to Famiglia Spinoso on their recent loss.
Sullivan Says
Every mall should have a "You Are Here" map like this one at the Shops at Mission Viejo.