City of Hope has increased the budget for its first comprehensive cancer center beyond LA County by five-fold.
The world-renowned cancer treatment and research organization now envisions a $1 billion project anchored by 190,000-square-foot office and research facility along with a hospital at FivePoint Gateway in Irvine.
City of Hope had initially planned to put about $200 million into the center in Irvine to complement its main hospital and campus in the San Gabriel Valley city of Duarte.
The decision to increase the investment to $1 billion, announced June 25, followed market research that indicated greater demand for services ranging from regular treatments to clinical trials in Orange County.
"This is based on the need, and the level of resources that will be required to satisfy the need," Annette Walker, president of City of Hope Orange County, told SullivanSaysSoCal. "It's bigger than we originally expected, and that is clearly a result of understanding what the people of Orange County need for cancer care."
The boost in budget for the OC campus dovetailed with a turn of events that initially seemed to have struck a blow to the local economy but now presents a unique opportunity.
The blow came in 2015, when computer chipmaker Broadcom Corp. was acquired by Avago Technologies for $37 billion. The new owner, which adopted the Broadcom name, subsequently canceled plans to move into a new headquarters that was in the works at FivePoint Holdings LLC's FivePoint Gateway, instead shifting its center of operations to San Jose.
FivePoint Holdings in 2017 opted to buy back the four buildings and property it had sold to Broadcom, which trimmed its presence in Irvine, leasing two of them as a regional office rather than a headquarters.  FivePoint has since moved its own headquarters into its FivePoint Gateway campus, making the move from Aliso Viejo, where it was first formed in 2009 as an offshoot of Lennar Corp. with Emile Haddad as chief executive.
The new headquarters at FivePoint Gateway is where Haddad recently met with Walker and Robert Stone, chief executive of City of Hope's overall operations. The pair told Haddad that their market research had led them to expand their vision for the OC center, which was planned for a parcel of about 2 acres that FivePoint had donated to City of Hope (Full disclosure: both FivePoint and City of Hope are sponsors of SullivanSaysSoCal.com – see related ads, below).
Walker and Stone said they would need more land and additional office and medical space – close to 200,000 square feet.
Haddad took them for a tour of one of the buildings that had been designed with Broadcom in mind, with significant areas equipped with infrastructure required for laboratory work.
The building's interior remained a blank slate, meaning it could be finished to City of Hope's specifications.
There soon was a deal – an expanded plan that covers a little more than 11 acres, a total that includes the land the main building occupies, and space for the hospital and other facilities.
The size of the hospital, staffing levels and other specifics of the City of Hope development are still being determined.
The availability of an existing structure for sale also will allow City of Hope to open its OC center in 2021, several years sooner than initially expected.
FivePoint Gateway, meanwhile, continues to take shape alongside Great Park Neighorhoods – a cluster of interconnected residential communities that have been built as part of a master plan by FivePoint Holdings.
The hope is that City of Hope's center will be a harbinger of technology-infused healthcare-related companies at FivePoint Gateway. Such arrivals could be accommodated on an adjacent 18-acre swath of land now available.
The outlook fits with FivePoint's strategy of building communities that include what Haddad describes as key elements of sustainability in an era of disruption born of digital development and innovation.
"City of Hope is declaring that this is where they want to have a hub," Haddad told SullivanSaysSoCal. "And as the universe of companies that want to be close to them grows, this place will, more and more, take the shape of a hub for innovation and research."
That, in turn, would bring jobs – and FivePoint's Great Park Neighborhoods now offers a range of residential options in terms of price as well as styles, with an eye on accommodating a mix of generations and income levels.
The overall picture, according to Haddad, includes the massive Great Park Sports Complex, the top-rated schools of the Irvine Unified School District, and the budding healthcare hub as examples of the focus on home ownership, jobs, health and amenities.
FivePoint takes a similar view of communities it has in various stages of progress in the Valencia area of the Santa Clarita Valley in northern LA County and San Francisco.
City of Hope, meanwhile, is committed to the $1 billion plan for the OC center and the fundraising that comes with the mission.
"Our success, going forward, will depend, in part, on the support of Orange County's philanthropic community to take action and embrace this vision for a world-class healthcare campus so close to home," Walker said. "Orange County has a philanthropically driven community – many philanthropic friends in the area who have supported City of Hope are thrilled about our plans."
From Catellus to Irvine Company, with Boy Scouts of America in Mix
The 12th Annual Business Leaders' Breakfast hosted by the Boy Scouts of America Greater Los Angeles Area Council featured one of the most prominent LA-OC crossovers at the executive level in the person of Nelson Rising.
The crowd that packed the downstairs ballroom at the Millennium Biltmore Hotel for the June 18 event learned that Rising is a member of the board of directors of Newport Beach-based Irvine Company in addition to his role as chairman of Rising Realty Partners in Downtown LA.
Count those positions – and the Special Tribute that Rising got from the Boy Scouts – as parts of a career that has included significant roles in shaping the contours of modern-day Los Angeles. Rising's tenure as a partner in Maguire Thomas Properties in the 1980s and early 1990s saw him provide the driving force for the Library Square development and the Gas Company Tower, both at the foot of Bunker Hill, as well as the Playa Vista development in what is now known as Silicon Beach.
Then came an 11-year tenure as chief executive of Catellus Development Corp., which merged with ProLogis Corp. in a $5.5 billion deal in 2005.
Rising also has served stints as chairman of the Federal Reserve Bank of San Francisco and the Grand Avenue Committee along the way. He currently sits on the board of the W.M. Keck Foundation and is a trustee of CalTech, among other civic and business posts.
And his Irvine Company duties aren't Rising's only cause for familiarity with OC – especially when it comes to the commercial real estate market. He returned to his roots to spend a couple of years overseeing the wind-down of his one-time boss Rob Maguire's MPG Office Trust Inc. amid the Great Recession. MPG Office Trust had bet heavily on OC's office market just prior to the bust, and the outfit eventually sold off the holdings.
The Boy Scouts Business Leaders' Breakfast, meanwhile, made it a family affair by honoring Rising's son, Christopher, as its annual honoree.
The younger Rising recently stepped into the chief executive's post of Rising Realty, which he co-founded with his father. The company launched operations in 2011, and now has a portfolio of five office buildings in Downtown LA.
Christopher Rising's extracurricular duties are focused on civic and educational posts at this point – he's on the board of River LA, the board of overseers of Loyola Law School, and the Duke Athletic Advisory Board. The tie to Duke came the hard way as an undersized linebacker back when Steve Spurrier – a Heisman Trophy winner as a player and national champion as a coach – was running the Blue Devils gridiron program.
Spurrier's get-after-it style got him the nickname "Old Ball Coach" – and he apparently likes to come up with monikers for others. He drew on what he knew of the elder Rising's accomplishments in building office towers to tag the younger Rising with a nickname of "High-Rise."
Give the Old Ball Coach points for fortune-telling, too, because that undersized linebacker didn't quite have enough for the NFL but he now is chief executive of the Rising Realty team that counts the 42-story 1 California Plaza as its flagship.
Lucy, Tiger & Tom
Just OC on this one, which starts with a question: What do Lucy Dunn and Tiger Woods have in common?
Both were recently spotted in the dining room of the Pacific Club in Newport Beach.
Dunn's presence offered a reminder that her recent 90-day sabbatical from duties as chief executive of the Orange County Business Council has ended – stand by to see what new directions might follow the exercise in executive refreshment and staff growth.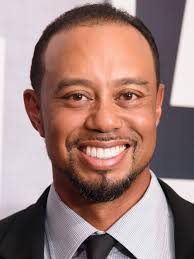 Woods is a different matter – this is about the drink and not the person.
What drink?
The mix of Diet Coke and sugar-free lemonade that longtime Pacific Club member and New Majority OC director Tom Tucker recently hit upon. A member of the Pacific Club staff suggested he name it for a golfer – the popular iced tea-and-lemonade drink carries the Arnold Palmer label, after all.
Tucker went with Woods as the namesake for his concoction, who seems to be making a comeback in more ways than one lately.
Scandal(s) Update:
Just LA on this one, starting with this reminder while waiting for the Fraud, Waste & Abuse unit of LA City Controller Ron Galperin's office to probe the terms of the homeless shelter proposed for Paloma Street: There will have to be a vigorous public discussion of corruption for anything to get done about homelessness.
Some other lines of inquiry that SullivanSaysSoCal will continue to pursue until the public's right to know is satisfied:
The lack of information on the financials behind 14th District Los Angeles City Councilmember Jose Huizar's Night on Broadway – and the months-long delay on responding to requests for the information under the ostensible auspices of the California Public Records Act.
The lack of information on the $2 million donation to 1st District Los Angeles City Councilmember Gil Cedillo from Atlas Capital Group, a developer that recently got an uspscale apartment complex approved in Chinatown.
The curious staff structure of Los Angeles Mayor Eric Garcetti when it comes to public safety. That includes the question of why Ray Chan – a one-time chief of the city's Department of Building & Safety who went on to serve as deputy mayor for economic development – would have played a role in determining the professional fate of a fire marshal. And why would oversight of the Department of Building & Safety be in the portfolio of the deputy mayor for economic development when there is a separate deputy mayor for public safety?
Stay tuned.
LA Times' Curious LACERA Coverage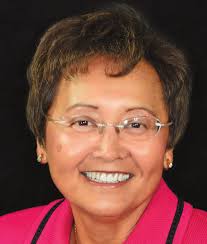 Not sure if this one rises to the level of scandal but it remains curious that the LA Times and the rest of the local legacy media have hardly covered the recent dismissal of Lou Lazatin as chief executive of the $57 billion pension plan overseen by the Los Angeles County Employees Retirement Association in Pasadena.
The general lack of coverage is odd, but especially so for the LA Times, where owner Patrick Soon-Shiong not only knew Lazatin from her days when she served as chief executive of St. John's Medical Center in Santa Monica but counted her as an advisor to some of his own operations for nearly 10 years.
Soon-Shiong signed up as a $100 million backer of St. John's before Lazatin was fired from her post there in 2012. The biotech billionaire subsequently parted ways with St. John's after missing on a bid to buy the operation.
Lazatin also previously served as an advisor and member of the board of directors of the Chan Soon-Shiong Institute for Advanced Health, where she "supported the institute's efforts nationally, improving revenue and initiating innovative delivery care solutions to achieve the company's mission," according to her LinkedIn page, which listed her as still in the chief executive's job at LACERA as of this writing.
Lazatin's role at the Soon-Shiong institute was "focused on strategic direction for new IT technology division, NantHealth, leading the formation of the senior management team and consolidating various start-up healthcare IT and genomics-related companies into the division."
SullivanSaysSoCal broke the story on Lazatin's firing from LACERA locally more than a week ago. Prior coverage had been the domain of national and international publications that specialize in financial investing and pension funds.
The Pasadena Star-News published a brief report last week on the move by LACERA, which has headquarters in the city. The piece didn't go much beyond prior reports.
The LA Times got around to posting a story on its website on June 24 – a relatively brief item that featured a  suggestion by Lazatin's lawyers that she was a victim of gender bias but made no mention of her prior roles at St. John's or the Soon-Shiong institute.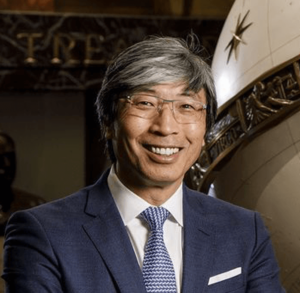 Soon-Shiong himself did not respond to requests for comment.
LACERA isn't saying much, claiming that the move is a personnel matter that requires privacy.
Perhaps, but there's another question that has to do with the overall operation of the pension fund and remains outstanding: Why was an executive who specialized in hospital administration chosen for the top job at a $57 billion pension fund in the first place?
SullivanSaysSoCal has sent that question along to LACERA, for starters.
Pete's Push Paying Off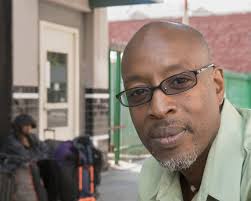 Anyone else notice that a key point Pete White has long been pushing as founder and executive director of Skid Row-based social service provider and community advocate LA Community Action Network is now in the mainstream?
It's the notion that providing sanitation and other services to folks living on the street might be a better idea than disbursing encampments with sweeps that push them from one stretch of streetscape to another. The idea of services is gaining ground with lots of everyday folks who are frustrated by the City of LA's failure to make basic headway on homelessness. Many have come to view services as an alternative that is both more humane and practical than sweeps.
Kudos to White, who's been on the job for more than 20 years.
Too bad it took a humanitarian crisis to swing the pendulum among public officials in LA.
Anyone else notice that White hasn't let it go to his head? You could surmise that much as he spent the muggy afternoon of June 21 at Gladys Park in the heart of Skid Row, doing his bit to make sure the BET Weekend cookout came off just fine.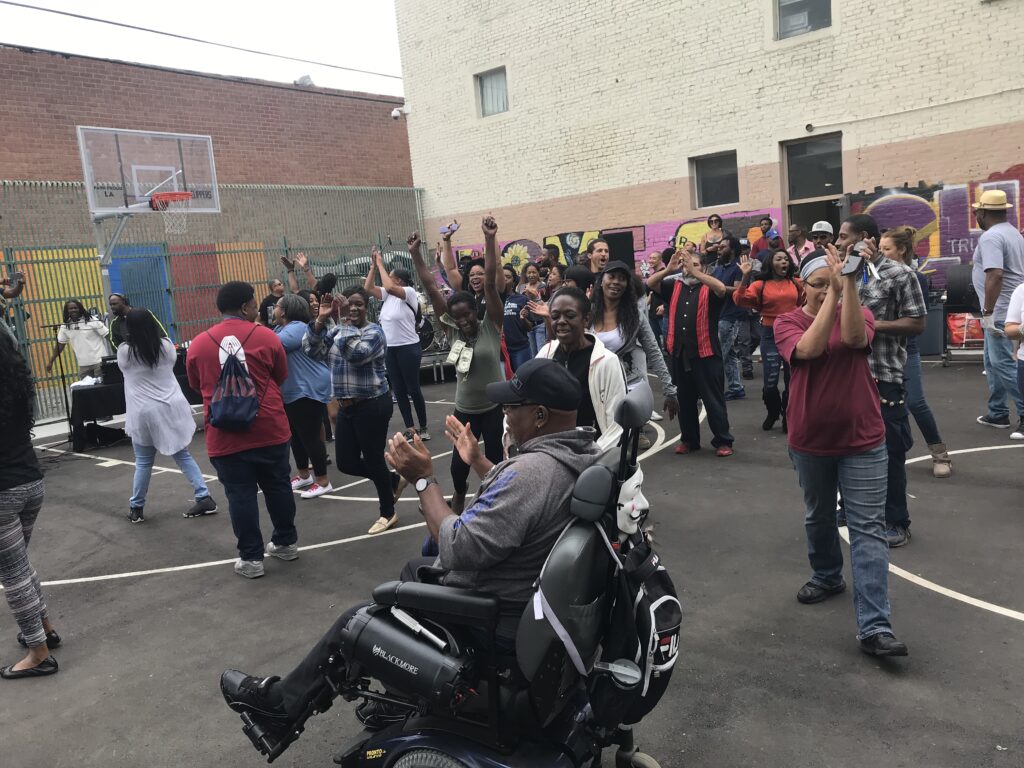 White was among the many volunteers for the event, which kept it very real without taking anything away from the upscale BET Experience, which was amid its four-day run at LA Live, where the festivities were anchored by an annual awards show produced by the Black Entertainment Television network and sponsored by multiple Fortune 500 corporations.
White and the crew for the Gladys Park party weren't empty on the celebrity front: NBA legend Charles Oakley showed up to work the grill.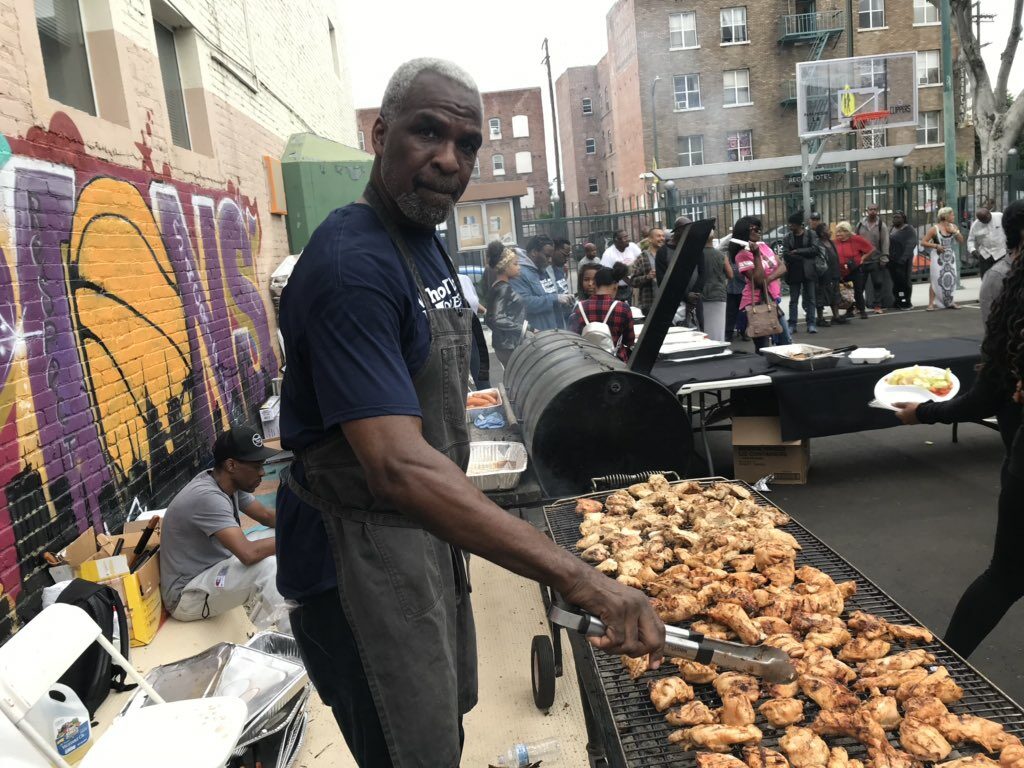 Oakley earned a reputation as a genuine tough guy on the court in a career remembered mostly for his time with the New York Knicks, but he played the role of gentle giant on a day of genuine community.
Doti Update
Chapman U's Jim Doti mid-year update to his annual economic forecast called for growth of 1.5% for California and the 2.4% for the U.S. overall through the end of the year – modest gains but enough to make the current economic expansion the longest since the National Bureau of Economic Research started keeping track in 1854.
Doti offered more to chew on – and so have several other prominent SoCal commentators in recent weeks – viewpoints we'll get to next week.
Sullivan Says
Every great restaurant features great pairings, and Jean-Georges on the ground floor of the Waldorf Astoria in Beverly Hills offers one up with the complementary skills of Executive Chef Steve Benjamin and Food and Beverage Manager David Eaton.