Here's some significant background to fill out reports touched off when San Francisco District Attorney George Gascon said he is considering a bid to unseat Jackie Lacey for the same post in LA next year.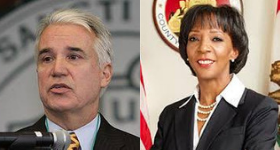 Gascon was a key member of LAPD's command staff when William Bratton was chief. Word has it that he excelled at the job as well as departmental politics by the standards of his boss – and Bratton had a better sense of politics than most of the elected officials in City Hall.
Gascon left LAPD to do a stint in the relatively conservative territory of Mesa, Arizona, where he served as chief of police for more than two years before taking the same job in relatively liberal San Francisco.
Then he made the unusual leap from chief of police to DA – appointed to the post by then-SF Mayor and current California Governor Gavin Newsom, and re-elected to two terms in his own right.
Now Gascon is considering an even more unusual leap back to LA, and his comments so far suggest he'd make the attempt from a stance that leans enough to the left to seem counter-intuitive and post-modern when it comes to law enforcement. Gascon's outlook is peppered with talk of a data-driven approach as a way to reduce or eliminate racial and other biases of the justice system.
It could be interesting to see how that would play in the countywide DA's race here. San Francisco is a city-county, and that means none of the suburbs where voters tend to get more conservative, especially on law and order.
LA County includes 88 cities with plenty of unincorporated territory. About half of its population is in areas considered suburban.
That's where a key part of Gascon's background in public service could be critical.
Here's guessing his time in Mesa, for example, might prove invaluable when it comes to understanding suburban voters in LA County.
Gascon did not return a call seeking comment for this piece.
Scott Smith, whose time as mayor of Mesa overlapped with Gascon's tenure as police chief there, said that referring to the city of 500,000 as politically conservative is "an understatement."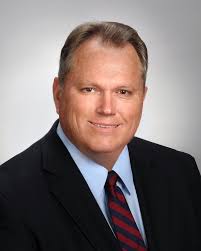 Smith noted that Gascon managed to retain sufficient public support in a very conservative city in a generally red state even as he took on Joe Arpaio, then sheriff of Maricopa County.
Arpaio owed much of the political popularity behind his long career in local politics to his image as a self-described conservative who was a vocal proponent of harsh punishments for criminals and aggressive enforcement methods when it comes to immigration law.
But Gascon's comparatively liberal stands on immigration and the criminal justice system shouldn't be taken as a complete profile of his approach to public safety, according to Smith, who currently serves as chief executive of Valley Metro, the public transit agency for Phoenix, Mesa and neighboring cities.
Smith said Gascon's experience as a cop, qualifications as a lawyer, background as an immigrant and service in the U.S. military make it hard to pin a simple ideological identity on him.
"He was a real student of the U.S. Constitution and how it worked with law enforcement, and I found that to be very refreshing," Smith said. "I don't think he can be defined as a conservative or a liberal – and I think he did wonders with the Mesa Police Department, in any case."
Mid-Summer Break
A quick note here to let everyone know that SullivanSaysSoCal will take a mid-summer break next week. That means no column on July 9, with a return to action on July 16.
You'll notice this column is longer than usual – a little extra with the week off in mind.
Here's wishing all a wonderful and meaningful 4th of July holiday (see related item, below).
OC Example on Homelessness – Will LA Have Sense to Follow?
Anyone else notice that Orange County continues to square up on homelessness in a way that escapes LA?
Sure, LA's challenge is larger. But so are the resources that both the City of LA and County of LA have at their disposal.
The least LA officials could do is check out what seem to be some best practices in OC, from the court order that led to a genuine effort to find housing for homeless folks living along the Santa Ana River to a new program aimed at helping military veterans off the streets.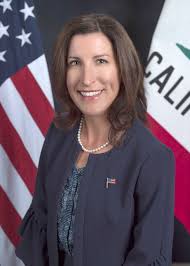 The program for vets stems from Assemblywoman Cottie Petrie-Norris' success in getting $2.9 million from the state budget for the current fiscal year for the Welcome Home OC program of United Way. The program involves the County of Orange, Orange County Housing Authority, the Apartment Association of Orange County, individual property owners and various service providers.
The money from the state will be used to provide homeless individuals with vouchers for rental assistance in OC. United Way has lined up owners of private property to participate in the program.
The most recent count of homeless folks in OC brought an estimate of 312 vets.
There currently are two projects in the works and on track to deliver a combined 124 units of housing for homeless vets. The rent vouchers under the $2.9 million for the Welcome Home OC program are expected to be enough to get the remaining 188 homeless vets into existing rental units for a year.
That comes to about $15,500 per person for the voucher program.
Compare the benchmark of the OC program with the more than $600 million budget of the City of LA – and there was more spending by the County of LA – for programs that led to a net increase of 11,400 homeless individuals getting housed last year. The increase is based on a comparison with the annual totals of homeless individuals getting housing in 2014, before voters approved extra taxes to raise billions of dollars for city and county programs.
The cost in LA comes to a minimum $38,771 per person, about 150% higher than OC – and that's before you even factor in the county's spending alongside the city's budget.
Perhaps LA could send a contingent down to OC to study best practices, especially when it comes to deploying the assets of the private sector in matching some segments of the homeless population with existing rental units.
LA CAN Live!: Give LAHSA's Lynn Credit – Just Give It Up for Marquesha
Members of the nonprofit advocacy and social service outfit Los Angeles Community Action Network tend to get things done with or without government support – and they're not shy about calling out elected and appointed officials who come up short of their standards.
Credit Peter Lynn, executive director of the Los Angeles Homeless Services Authority, for visiting LA CAN's community center in Skid Row for a briefing on the annual countywide homeless count.
The boss of the joint city-county agency presented information specific to Skid Row clearly and collegially, took his share of criticisms with an open mind, and seemed to listen sincerely to various other viewpoints.
Then everyone in the crowd of 100 or so community members witnessed something special as Marquesha Babers stood to give a point of view that put all of the data and talk of governmental policy and stories from the street into perspective – click the video to hear and see for yourself:
Where's Huizar?
Inquiries into the various sordid circumstances and lack of transparency at LA City Hall remain ongoing, with more on several matters after the 4th of July holiday.
It's true that nobody has been convicted of anything at this point.
It's also notable, however, that word on the streets of Downtown says the continuing legal problems – ranging from an FBI investigation to lawsuits by former aides – are weighing down 14th District City Councilmember Jose Huizar and distracting his staff.
That has left constituents in the cold on various projects and problems.
An example that's cropped up recently: The lack of recent action on Pershing Square Renew, a nonprofit that's gotten at least $1.5 million in funding from the city to "reimagine" the public park that occupies a full block from 5th Street south to 6th Street, and from Hill Street west to Olive Street.
Pershing Square holds as much potential as any parcel in the city, but Pershing Square Renew seems to have been largely inactive for months.
Calls to listed media representatives to inquire on the status of Pershing Square Renew have not been returned.
Another project that has Downtown types wondering about Huizar is the LA Streetcar, with a current price tag of $291 million to build a 3.8 mile-route looping through the city's center to connect LA Live to Bunker Hill and various districts in between.
The streetcar project is waiting on a key piece of federal funding, and there is fear among some supporters that the money could evaporate if approval isn't nailed down this year.
That makes time of the essence for the project, and fretting has officially begun over the lack of a champion.
The concerns about Huizar's apparently diminished ability or willingness to go to bat for constituents have more recently spread to the other side of the LA River, too.
It's worth noting that the lack of response from elected and appointed officials at LA City Hall has become a sticking point for private enterprises in the area of Anderson and Artemus streets. It seems that a construction crew working at various sites in the general area have blocked off a thoroughfare and impeded access to at least one loading dock in the area.
Workers at the site recently offered no specifics on the tasks, and calls to Huizar's office from business owners upset at the blockage have reportedly gotten no response.
Streetcar Named Inspire?
Another case that LA officials might want to study for best practices down in OC: the 4.2-mile streetcar route from Santa Ana's train station and regional transit hub to Garden Grove.
It's coming along, as work on a new bridge that will span the bed of the Santa River shows.
The new bridge is rising alongside an antique that served the Red Line cars of SoCal's past.
Construction of the OC project has a $221 million price tag. It is fully funded and expected to open in 2021.
Contrarian's Corner: OC Housing Market Underpriced?
Chapman University President Emeritus and Professor of Economics Jim Doti gave more than the red meat of prognostication at his June 19 mid-year update on the economic forecast from the A. Gary Anderson Center at the Argyros School of Business and Economics.
Doti also offered a couple of headscratchers to the crowd that gathered at the Musco Center on Chapman's central-casting campus in Orange. It was the sort of stuff that takes an economist to come up with but offers a fair intellectual challenge to anyone who cares to consider the data and analysis behind the econometrics involved.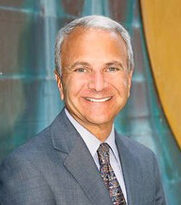 Here's the short version: Doti told the crowd that Orange County's housing market is a bit underpriced these days.
Underpriced?
With a median price for a single-family home well above $700,000?
Yes, declared Doti, who backed up his contention with some research by a class of Chapman students under his supervision.
The research was based on four key data points produced with the application of regression analysis to assign dollar values to certain aspects of OC's housing market.
All of that was factored into an equation to compare OC with 107 other metro markets across the U.S., as measured by the federal government as of 2016, the most recent data available.
The four factors were:
Median prices for single-family homes, as reported by the U.S. Census Bureau
Median household income, as reported by the Bureau of Economic Analysis of the U.S. Department of Commerce
A score for natural amenities that considers factors such as weather and other quality-of-life conditions, as reported by the U.S. Department of Agriculture
Pacific Ocean shoreline
The analysis compared OC's 2016 median home price of $733,000 to the $322,000 median nationwide.
Then it applied the regression analysis to account for the difference, figuring how much a higher median income, plentiful natural amenities such as a Mediterranean climate and varied topography, and 42 miles of coastline add to the value of a house in OC.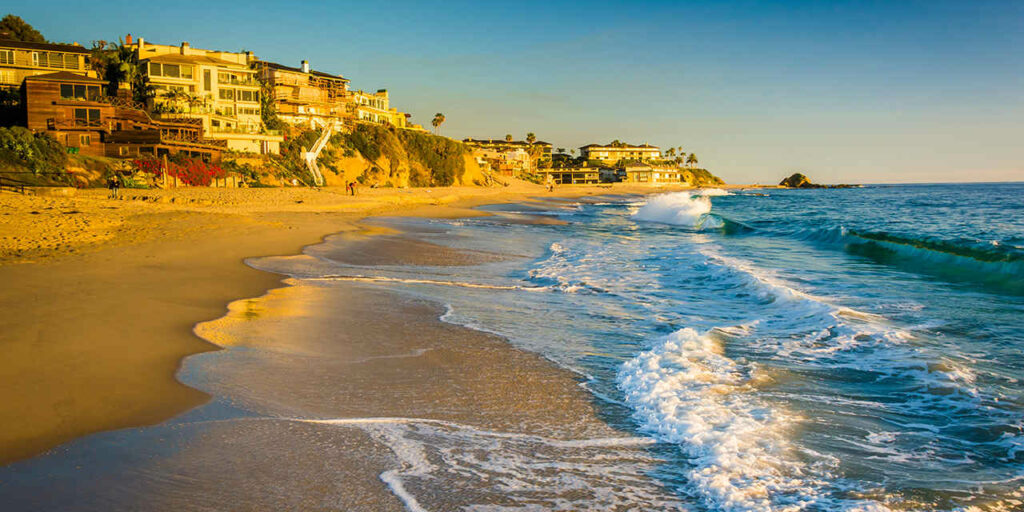 Here's how Doti and his econometrics crew figured it:
Take the national median home price of $322,000.
Consider that OC's median household income was $86,000, about 25% higher than the national level of $68,800. Factoring that in as part of a mean-regression calculation adds $137,000 to the price of a home in OC, based on a broader market of would-be buyers able to pay more.
Also consider OC's amenities score of 8.74 from the USDA compared with an average 3.05 for the 3,142 counties throughout the U.S. That's good enough, according to Doti's analysis, to tack another $95,000 to the price of a home in OC.
Then there's the proximity to the Pacific Ocean, which adds another $194,000 to the market for OC homes.
Add it up: $322,000 + $137,000 + $95,000 + $194,000=$748,000.
That's slightly more than the median of $733,000 recorded for 2016.
And that's economics – as explained by Doti with the help of some econometrics that help drill down on the supply and demand of OC, where homes are so expensive in no small part because the market is so attractive.
More in Store
That wasn't all from Doti, who has a bone to pick with a chunk of conventional wisdom that's being used – or misused – to shape politics and policy when it comes to California's housing market.
More on that when SullivanSaysSoCal gets back from the mid-summer break. Here something right now from Zocalo Public Square for anyone who has a bone to pick with the housing market and Sacramento's political class.
Make State Lawmakers Our Housing Guinea Pigs
By Joe Mathews
Most Californians agree that housing is the state's biggest crisis. But our leaders can't reach consensus on how best to address it. And few of us want to be the first to try out new housing strategies; we fear novel approaches will disrupt our lives.
What California needs then is a housing laboratory, an experimental set-up for new housing concepts. But labs need lab rats. Since no one will volunteer, I modestly suggest an influential subset of Californians as our guinea pigs: the 120 members of the state legislature, and their staffers.
Who better to represent us in determining our housing future than our representatives?
Just imagine if we required lawmakers to live their own ideas, before applying them to us.
State Sen. Scott Wiener of San Francisco is certain Californians need the power to override local zoning to produce taller, denser housing in transit corridors.
So why not require Sen. Wiener to move his family, his staffers, and the co-sponsors of his housing legislation, SB 50, into the tallest apartment building along a major transit corridor in Sacramento? Also, bar Wiener's team from driving – so they can rely on unreliable bus service, as many Californians must.
We can conduct a similar experiment on homeless housing, by letting legislative supporters live in it. And since governments are slow to build such housing, lawmakers should sleep on the Capitol grounds until new units are actually constructed.
Lawmakers have done little to reduce the costs of building housing, so why not have them try out new forms of cheaper housing, like modular or pre-fab units? I'd love to see State Sen. Jim Beall of San Jose, who proposes spend big money for small numbers of expensive-to-construct affordable units, squeeze into one of those 300-square-foot micro-homes that provide a path to creating much more housing more cheaply.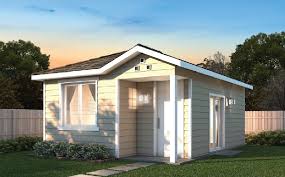 The same logic should apply to "granny flats," or accessory dwelling unit. Any lawmakers who own homes should be required to add granny flats, and pay their construction workers the expensive prevailing wages that they like to require of other builders.
By the same token, all lawmakers who are landlords – 25 percent of the legislature, according to CALMatters – should be made to follow the rent control regulations many Democrats are pushing. And YIMBY lawmakers who want to build housing should be made to live near big new housing developments, so they better understand the impacts of large-scale construction.
There may be no better learning experience in housing than having your home taken by the state by eminent domain. So each year – for their own edification – 5 percent of the legislature (or six out of the 120 lawmakers) should have their homes condemned. Then they can deal with the years-long waits for compensation.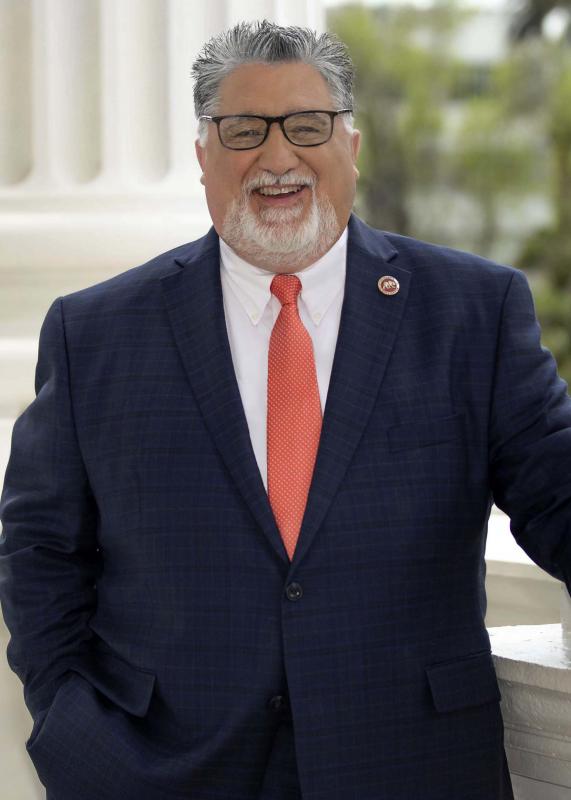 Now, any grand experiment requires a control group. Housing deniers – legislators who oppose virtually all efforts to address the crisis – should be forced to move in with relatives or live at least an hour from their offices. When State Sen. Anthony Portantino, who blocked this year's most ambitious housing bill, works in Sacramento, he should have to stay in Vacaville or Stockton, and drive himself the 50 miles to the Capitol along busy freeways.
Would feeling the housing pain firsthand really inspire lawmakers to find consensus and take action? I hope so. But even if it doesn't, at least those failing to address the crisis would be suffering along with the rest of us.
Mathews writes the Connecting California column for Zócalo Public Square.
Zocalo & Ingardia Bro
Count on Zocalo's website for all sorts of interesting stories, including this recently posted tale of how Sicilian merchants in New Orleans made citrus a staple of the American diet.
Count on SoCal's vibrant economy to produce entrepreneurs such as Sam Ingardia, who is Sicilian by heritage, Tunisian by birth, and American by service in the U.S. Navy and decades of loyal citizenship and civic involvement.
You might recognize his name from the Ingardia Bros. trucks that carry produce, seafood and dairy products from the company's facility in Santa Ana to restaurants throughout SoCal.
Then there's Ingardia's private stock, made from the quince fruits he grows at his OC home.
And America's story continues …
Follow Along With Flanigan
Count on former LA Times business columnist extraodinare Jim Flanigan to continue telling another American story.

His recently published book – The Korean-American Dream: Portraits of a Successful Immigrant Community – gets more relevant with each passing tweet from President Donald Trump.
Flanigan continues to work the story of links between Koreans in LA and across the Pacific Ocean like the reporter he always will be.
He most recently spent some foot-leather on a trip to the Hancock Park home of Consul General Kim Wan-joong of the Republic of South Korea.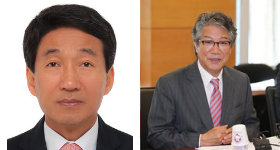 That's where the Los Angeles World Affairs Council co-sponsored a talk by Dr. Kim Ki-jung, a scholar at Yonsei University in Seoul and one-time advisor to South Korea President Moon Jae-in on policy toward North Korea.
Flanigan reports that the professor's 35-minute presentation in the garden of the consular residence laid out three prongs for relations between the two nations.
Denuclearization of North Korea
Market integration between the two
Negotiations between Moon and Kim Jong Un, his North Korean counterpart
How much progress is made – and whether Trump deserves credit for whatever happens – remains to be seen.
Keep up with Flanigan's analysis of global affairs on LinkedIn.
Horne on Health
Best wishes to Lew Horne, president of Downtown LA-based CBRE's Pacific Southwest Division, which includes California, Hawaii and Arizona.
Horne takes a comprehensive view of the real estate market, and for years has been steadfast in professional and personal efforts to do the right things and the smart things to address the challenge of homelessness as a matter of quality of life and public health in LA and the rest of SoCal.
It turns out that Horne had recently been exerting such efforts despite a health challenge of his own.
That led to a recent break from the real estate business, but Horne is back, and he addresses some public and private aspects of health in a piece on CBRE's website that's well worth the few minutes it takes to read.
Sullivan Says
OC could take lessons from LA when it comes to reasonable regulation of fireworks, starting in Santa Ana, where a proliferation of vendors turns what should be a wholesome holiday into a disturbing and dangerous night there as well as in neighboring cities.