The scoop: A leading prognosticator pegs Joe Biden for a 10-point romp over President Donald Trump in the run for the White House.
The qualifier: The prediction is based on data behind the mid-year economic update to be delivered by Jim Doti, professor and president emeritus of Chapman University in Orange, on the afternoon of June 23.
The bottom line: Doti's econo-electoral formula has identified the winner of the popular vote in 15 of the past 16 presidential elections.
The caveat: The popular vote isn't the whole story—Doti correctly predicted Hillary Clinton would top Trump in the popular vote nationally in 2016, but she fell short in the Electoral College, where the ballots of each state are considered separately.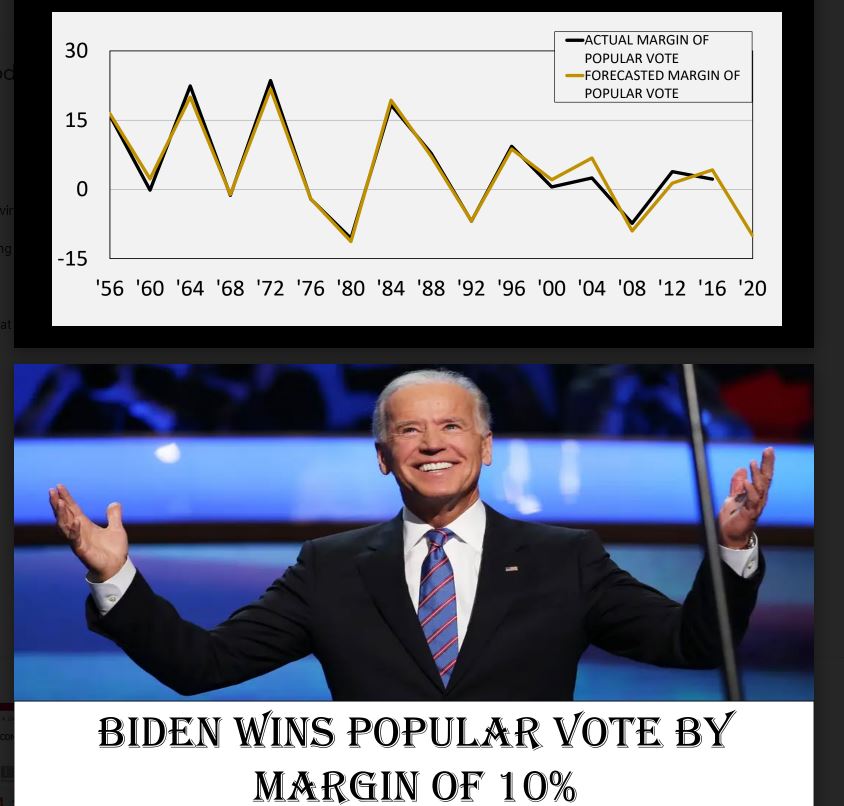 The conclusion: The Electoral College exception typically rears its head in very close races but would be unlikely to affect an election where one candidate wins the popular vote by 10 percentage points nationally.
The rest of the story: Doti's forecast also has proved remarkably accurate on the economy over the past four decades, thanks to a model that's constantly being refined and now includes more than 700 equations.
The model has to account for Covid-19 this year, which brings a unique challenge for Doti and forecast coauthors Raymond Sfeir and Fadel Lawandy. The trio sees the U.S. economy finishing this year with a 5.3% dip in GDP and expects a rebound to growth of 2% next year.
Numerous outlets will no doubt follow with plenty of coverage of the Chapman forecast.
SullivanSays readers can ponder the scoop on the presidential pick in the meantime.
---
---
LAUSD on Brown Act: 'Not Aware'
The Los Angeles Unified School District board ought to police itself before it deliberates on whether to disband its own police force.
Board members and Superintendent Austin Beutner appear to have violated the state law known as the Brown Act, which requires public notice on meetings. Consider this recent email from Jackie Goldberg, a member of the LAUSD board, who was responding to a query about a food giveaway the organization launched to supplant meal programs for families after schools shut down in response to Covid-19:
"The Superintendent said we should feed all who show up without question and the Board agreed.  There was no formal vote as we did not meet on the topic but the Superintendent did check with each Board Member before making this decision.  Because time matters, we voted, in public, to authorize the Superintendent to take action, spend money, initiate programs as needed and he reports to us and to the L.A. County Office of Education as to expenditures and actions."
Here's how LAUSD responded to a request for response and explanation after a lawyer with expertise on open-government law deemed Goldberg's email to signal a violation of the Brown Act:
"As stated before, we have no comment on this issue. Also, compliance with all laws—including the Brown Act—is fundamental to ensuring we maintain the public trust. We are not aware of any such violations, including in this case, but nevertheless appreciate you bringing this to our attention."
Not aware?
Looks more like a case of circular logic fueled by willful ignorance on the part of Beutner and his board. 
---
---
Which Way for Broadway Federal?
Following up on another recent scoop: Expect anywhere from fireworks to a quiet retreat by corporate raiders at the June 24 annual shareholders meeting of Broadway Financial Corp., parent of Broadway Federal Bank.
You can check here and here for recent coverage of the hostile takeover attempt on SoCal's only black-owned bank, which is based in the Miracle Mile district of LA. It's a curiously timed effort that's fronted by former LA Mayor Antonio Villaraigosa for OC-based Steven Sugarman, whose tenure as head of Banc of California ended in a cloud of controversy three years ago.
Broadway Financial last week filed documents with the U.S. Securities and Exchange Commission, contending that Capital Corps LLC, an entity controlled by Sugarman, is not a shareholder of record at this point. The notification, in turn, rejected the nomination of Villaraigosa to a seat on the company's board.
The SEC filing came a few days before a remarkable run for Broadway Financial's stock on Juneteenth, which falls on June 19 and marks the anniversary of slaves in Texas getting official word that they were free in the wake of the Civil War. Shares in the relatively small outfit—Broadway Federal ranks No. 28 among banks based in LA County, with about $500 million in assets—rose by as much as six-fold and finished June 19 up nearly 100%. The closing price of $3.31 was about twice what Sugarman offered in his hostile bid. Shares were hovering around $2.80—still well ahead of Sugarman's $1.75 offer—as of this writing.
The stock's rise appears to have been driven by a broad and loosely organized grassroots movement to bolster black-owned banks—an effort that's gained steam in the wake of George Floyd's death at the hands of police officers in Minneapolis.
The effort also seemed to meld with an opportunistic trend, as Broadway Financial led the Nasdaq exchange in volume, with about 160 million shares changing hands on Juneteenth. That's about eight times the total number of Broadway Financial shares outstanding, which means the activity likely included a lot of traders who bought and sold, opting to cash in on gains rather than hold on to stakes.
More next week on whether the would-be corporate raiders dig in their heels or walk away from Broadway Federal.
---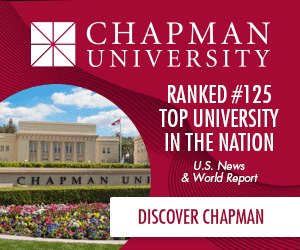 ---
New Look, Name for DTSA Food Court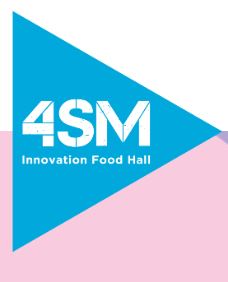 The 4th Street Market that anchors the increasingly hip heart of Downtown Santa Ana is reopening with all due caution on public health.
It's moving boldly when it comes to public perception, though, with a full revamp that includes new paint, indoor and outdoor furniture and seating areas, stage and social wall.
There's also this new brand name with "Innovation Food Hall" as a tagline in a fresh logo to reflect the nature of the restaurants and shops that give the place unique standing amid the many foodie joints around SoCal.
---
WSJ Goes Big, LA Times Goes Bush
Big League: The Wall Street Journal sold a two-page ad to LA-based entertainment industry entrepreneur and executive Byron Allen, who used the space in the publication's June 15 edition to deliver his unvarnished views on racism in an open letter to America.
A footnote clearly stated that the newspaper sold the ad space to Allen Media Group, adding that the "Wall Street Journal news organization was not involved in the creation of this content."
Bush League: The LA Times ran a two-page ad in its issue of June 14, announcing that the publication is "donating media space funded by advertising support for this program to increase awareness for 7 nonprofit organizations working towards racial equity."
The ad featured logos of the seven nonprofit organizations above logos for 24 sponsors that ranged from a bank to a retail chain to politicians and other nonprofits. It offered no explanation of what "media space" meant—ads, opinion pieces, coverage by the LA Times newsroom? Nor did it explain how the publication is donating anything if the "media space" is being "funded by advertising support." How, in other words, was that different from the LA Times' regular business of selling ads, other than using the subject of racial equity as a sales pitch?
A spokesperson for the LA Times said the presentation of the logos of the various nonprofits in the issue of June 14 was the "media space in question." She indicated that was the extent of the "program," and declined to respond to an inquiry on what donation the LA Times made.
---
---
Controversy Coming to Claremont?
It's somewhat of a surprise that Charles Kesler, a professor of government at Claremont McKenna College on the very eastern edge of LA County, went all the way to New York to publish a recent op-ed that challenges some of the assumptions about systemic racism that have gained broad acceptance in recent weeks.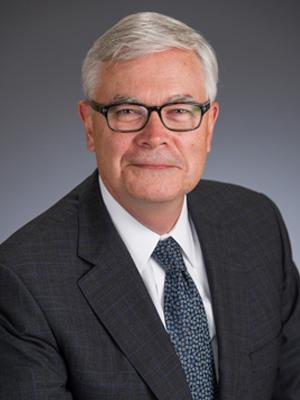 You can see Kesler's recent piece here, as published in the New York Post, which tends to view the Big Apple through a conservative prism and has been said to be a favorite read for Trump.
Give it a look and you might be even more surprised that there's been no word of calls for Kesler's ouster from Claremont McKenna or his role as editor of the Claremont Review of Books.
This one's worth tracking as an index on the extent of the cancel culture in SoCal.
---
Sullivan Says
Kudos to Irvine-based medical device maker Masimo Inc. and CEO Joe Kiani on the eloquent and elegant "Nothing New" ad narrated by Morgan Freeman—a 60-second TV spot that you can see here if you want to think beyond the well-worn "we're all in this together" and turn your thoughts to what we all should do together.