The much-ballyhooed arrival of tech accessories brand InCase to Downtown L.A. for its first-ever brick-and-mortar retail shop appears to be in question …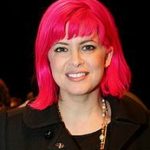 Word on the streets of OC and L.A. says that new leadership of InCase's parent company Incipio Group—which is based in Irvine, and didn't respond to an inquiry—has shifted strategic gears and wants out of a deal for ground-floor retail space at Tarina Tarantino and Alfonso Campos' Sparkle Building on the 900 block of S. Broadway. The storefront is next to the West Elm store on the ground floor of Geoff Palmer's new Broadway Palace Apartments, across the street from the Ace Hotel …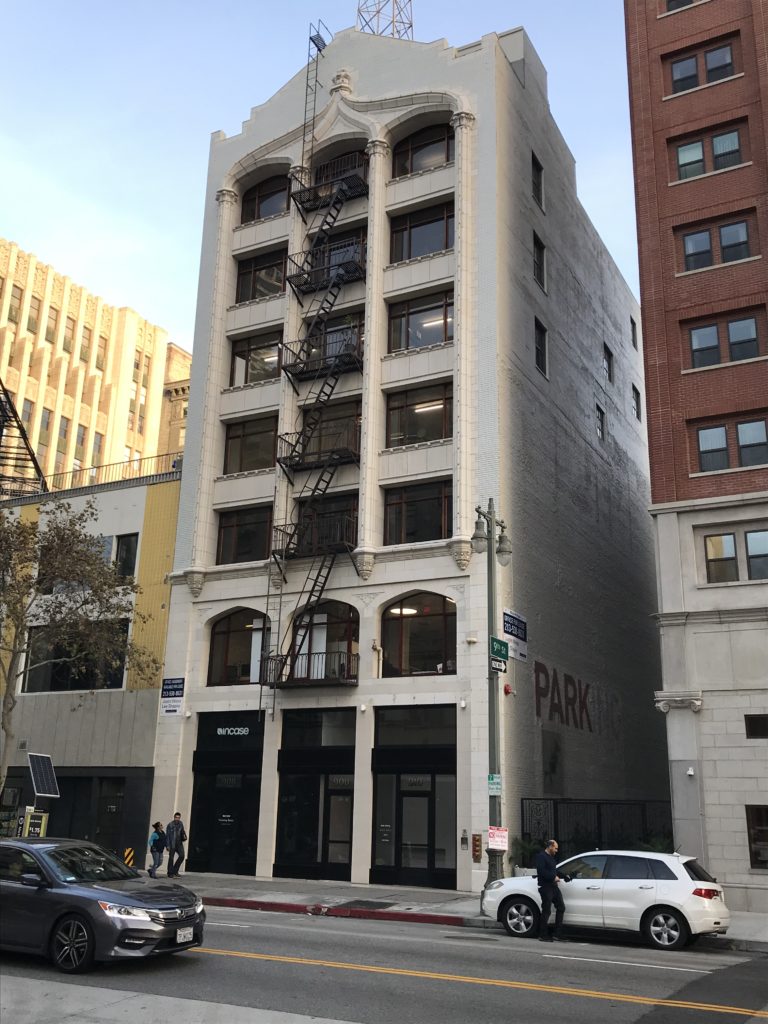 Tarantino and Campos have done a remarkable job on the Sparkle Building—it might have been the most undeniable eyesore on Broadway for years before they bought it and restored it to its current status as a polished gem. It's also just a block south of another budding retail scene, with Apple and Vans in the works on stores that will join the Urban Outfitters on the 800 block of S. Broadway, where the Orpheum Theatre, Umami Burger and Broadway Bar anchor the scene … 
InCase is a unit of Incipio Group, which recently saw Andy Fathollahi step down from his role as chief executive after spending 20 years taking the company from a startup in his parent's garage to a 70,000 square-foot headquarters near John Wayne Airport.  Fathollahi's departure came four months ago, when Incipio Group named Tom Park as chief executive, tapping a veteran of the consumer and commercial products segments with stints at Sears, Linksys and Disney, among others, on his resume … Incipio Group offered no comment on any future role in the company for Fathollahi, who sold a stake in the company on undisclosed terms to Goode Partners LLC, a private equity firm based in New York, in 2016.  That deal came on the heels of Incipio's acquisition of InCase, which was making a name for itself as a hot brand from its headquarters in the San Bernardino County city of Chino, where it got its start as a fashionable brand for everything from backpacks to laptop sleeves and chargers.
InCase might decide to sublease its space at the Sparkle Building – and perhaps this will help: There's a work of art by the famous-yet-phantomesque street artist Banksy on the side the building. It's called Girl on a Swing, protected from would-be vandals with a clear covering, and can hardly be seen from the street now that Palmer's apartments have risen next door. But this view is available from inside the West Elm store.
What the Dus Did at Hoag
There are no doubt all sorts of reasons for Benjamin and Carmela Du to donate to Hoag Hospital. The couple has given plenty in the years since they arrived in the U.S. as immigrants from the Philippines, a journey that led them to build Flojet Corp. in Foothill Ranch into a leading supplier of water pumps and accessories to various industries. Their giving to Hoag has totaled millions of dollars and reached various aspects of its operations. It's also helped create this lovely and calm setting outside Hoag Irvine's emergency room—and here's betting that many visitors have benefited from the soothing effect.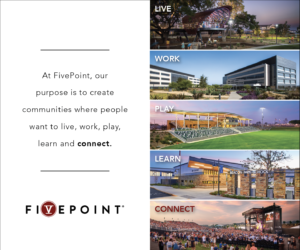 Huizar Update – Scent of Scandal Spreads
Plenty of enterprises are committed to Downtown L.A. and Broadway, as mentioned above—and private development along the thoroughfare will no doubt carry on even if InCase decides not to join the retail party. Sorry to report, though, that the public-sector side of the equation appears bound to be a mess for some time as the scent of scandal spreads from 14th District City Councilmember Jose Huizar to major projects such as the $590 million L.A. Streetcar and recently shelved Night on Broadway, not to mention other folks at City Hall …
Huizar is under investigation by the FBI and IRS – check back issues at sullivansayssocal.com if you need to get caught up, and please follow me on Twitter @SullivanSaysSC to keep pace as the story unfolds …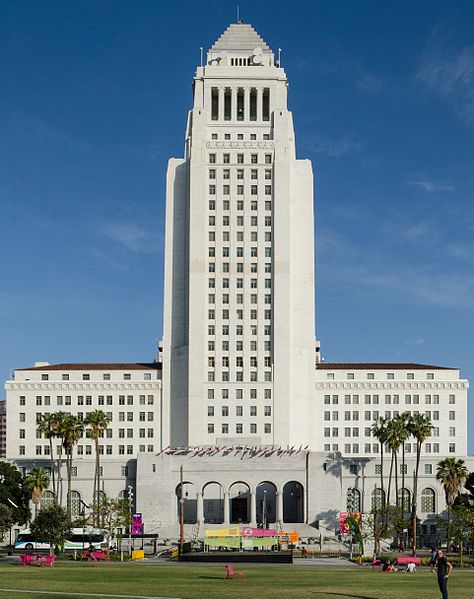 Reliable sources say the feds are following several threads in their investigation. Here's one we hope they hit upon: Where are the financial records for the latest edition of Night on Broadway, which was produced by Huizar's office and drew a reported 250,000 visitors, peddled sponsorships and took fees from dozens of vendors more than a year ago? Huizar spokesperson Rick Coca promised a month ago to provide financials "after the holidays." Still no word after repeated calls, emails and a visit to Huizar's office in City Hall …
The last might be first if the feds connect some of the dots that the L.A. Times scattered through a story in its January 20th print edition on complaints about the city's Department of Building & Safety. The story quoted City Council President Herb Wesson, who represents the 10th District, saying that "we have concerns" anytime there are complaints from the community about local properties in relation to the Department of Building & Safety's enforcement practices—or lack thereof. The piece signed off with West Adams resident Gage Tucker framing a systemic problem bedeviling his neighborhood—and perhaps foreshadowing a federal focus on Building & Safety: "… we're trying to have a bigger conversation than that," Tucker told the Times. "We're trying to understand what's wrong with the system" …
A recent visit to the City Attorney's office only got as far as the front desk but still afforded the observation that staffers there are walking on eggshells when the subject of Huizar and the feds comes up. Just wondering: When is the last time City Attorney Mike Feuer took a pass on working himself into a headline? …
And here's the lead the Times missed in a story in its January 19th print edition: A lawyer for Joel Jacinto said the two-time mayoral appointee is willing to "fully and voluntarily cooperate as a witness against any individuals within city government" after his sudden resignation from a $160,000-a-year post on the city's Board of Public Works marked the latest fallout in the federal investigation of City Councilmember Jose Huizar … Anyone else think Jacinto might be warming up to do some singing?
Ming Hsieh Confronts Caruso on USC's Marshall Mess
Back to private-sector development, with a leading player in the industrial segment getting after a counterpart on the retail and residential side. That played out when Ed Roski issued a strongly worded letter calling on Rick Caruso to apologize for his behavior at the December 11th meeting of the USC Board of Trustees, where members upheld Interim President Wanda Austin's decision to remove James Ellis as dean of the Marshall School of Business … Roski's letter hardly raised an eyebrow—or a headline—around SoCal when it came to public light last week. It was the first of several disclosures that confirmed SullivanSaysSoCal's report last month that the mess at the Marshall School wasn't over even after the trustees voted to back up Austin … Ellis has been faulted for some alleged instances of sexual harassment at the Marshall School on his watch. No one has accused him personally, however, and he has legions of supporters … Roski's letter faulting Caruso and the process behind Ellis' removal indicates that some of the school's biggest donors still support Ellis.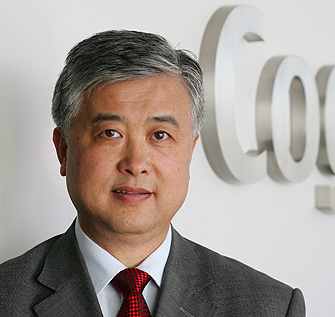 Billionaire Ming Hsieh, chairman and chief executive of Fulgent Therapeutics in El Monte, has offered vocal support for Ellis—and also sent a strongly worded letter to Caruso himself, even if that message went largely unreported. Hsieh's letter of Jan. 11 hardly mentions that the author was ordered out of the December 11th meeting by Caruso—Roski certainly covered that ground, by the way … Stand by as the beat goes on at USC, and check in at istandwithdeanellis.com to track developments … Also take a moment for a nod to Downtown-based investment banker Lloyd Greif, a seven-figure donor to the Marshall School, and the person who probably did more than anyone to bring the Ellis matter into the public light. The founder of Greif & Co. might have lost the battle when the USC trustees went along with Caruso and Austin a month ago, but Roski, Hsieh and the thousands who have signed a petition at istandwithdeanellis.com have cast his efforts in a winning light …
For the record: Greif might be uniquely qualified to weigh in on higher education in L.A.—he did his undergrad at UCLA, got an MBA from the Marshall School, and took a law degree from Loyola. UCLA will get the nod from Greif in June, when he's slated to give a commencement address for its Department of Economics.
Eye on Industrial
Roski is a pre-eminent developer in SoCal and the nation through his Majestic Realty, which has 78 million square feet in its portfolio, with the industrial segment a key. Expect an emphasis on industrial to remain in place as the world changes, with retailers shifting to online sales, and demand for industrial space such as warehousing and distribution growing … It's a trend that brings some challenges, notes Rob Neal, a Newport-based principal of Hager Pacific Properties, which also keeps offices in West Hollywood and the San Fernando Valley district of Encino …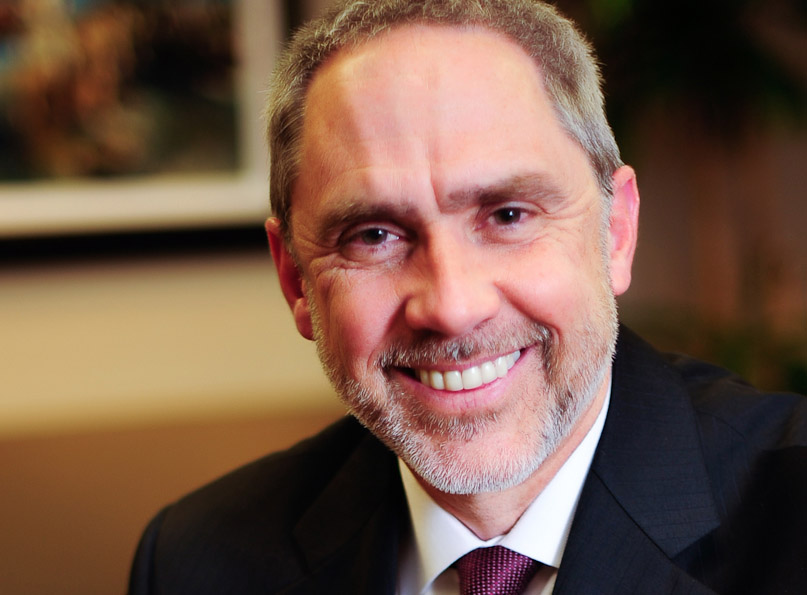 Hager Pacific is an industrial specialist that's smaller than Majestic but just as concerned about the market. The industrial segment currently demands more warehouse space, Neal notes, but it's not a popular choice for public officials who want auto dealerships or hotels—developments that bring lots of jobs and sales tax revenue compared with warehouses. That mismatch is keeping supplies of warehouse space in SoCal very tight even as the digital revolution in retail brings increased demand — especially for anything in L.A. or OC. Neal recently noted over lunch at the Pacific Club that there might be a trend toward more rational use of space, with some big-box retailers giving up marginal locations that could be converted to distribution. You don't have to dine with Neal to get more on why warehouse and distribution as a sector is a key field and an increasingly useful indicator of the economy. Just visit hagerpacific.com and check in on the blog and case studies that make insights on one of the most important trends of our time available to the general public.
Sullivan Says
Someone please explain how Starbucks got away with operating its shop at 6th & Spring without a public restroom.