U.S. Attorney Nick Hanna and the investigators of the FBI and IRS might want to invest in some shovels and poke around the municipal district of Jerez in the Mexican state of Zacatecas to check 14th District City Councilman Jose Huizar's claim of financial hardship as he faces trial on charges of public corruption.
They can pass this along to U.S. Judge John Walter, who has questioned whether Huizar is so broke that he qualifies for a public defender. Walter reportedly held such reservations as of this writing despite whatever the politician is officially claiming as personal assets.
---
Luxury Brand's Schwab Story
Orange County is no stranger to scandals steeped in financial discrepancies, although misdeeds tend to lean toward the private sector there.
Recall the case of Platinum Software overstating revenue—and give the private sector half-credit for the county's bankruptcy in 1994. And how about OC's role as an epicenter of the subprime mortgage meltdown that touched off the Great Recession?
Might there be a place on the list for the accounting discrepancy that's been discovered at Irvine-based Aston Martin Americas?  That's where Laura Schwab is president in charge of U.S. operations—and a recipient of regular plaudits from the automotive press and local legacy media.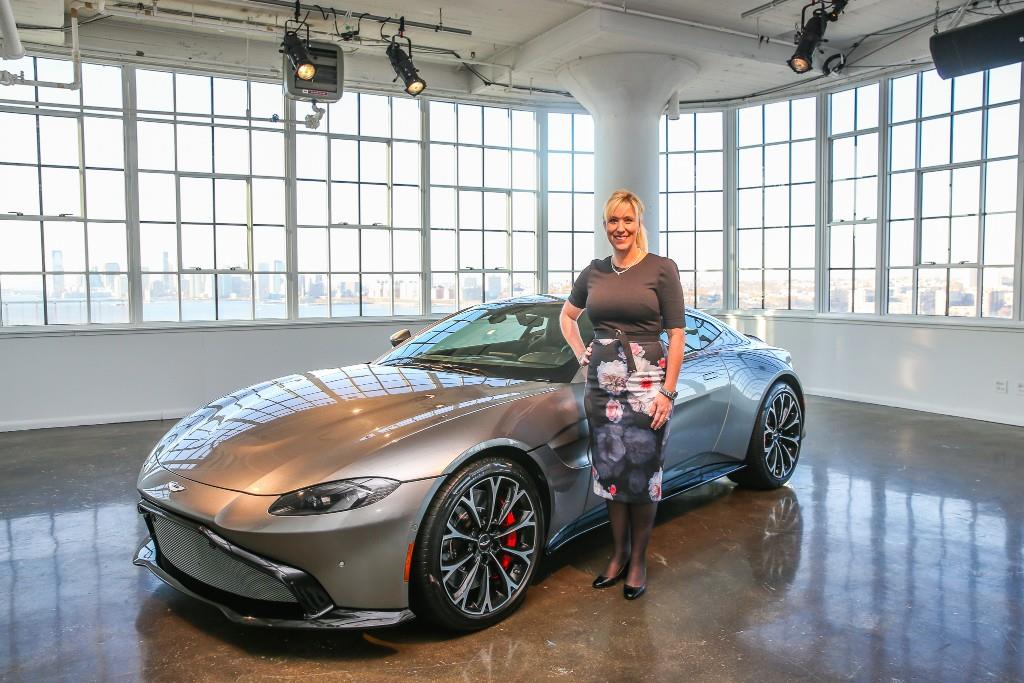 Aston Martin's new ownership might be wondering about the glowing coverage of Schwab after discovering the discrepancies on U.S. operations. The errant bookwork led the ailing UK-based luxury brand to understate its losses in 2019. The problem tracks back to 2018, the year Aston Martin went to market for an initial public offering, according to the Financial Times of London.
Accounts apparently went off kilter because some payments to Aston Martin dealers in the U.S. were made later than they should have been. That figured into the automaker reporting a loss of around $73 million—about 19% less than its actual red ink of about $90 million last year.
Kenneth Gregor, who just joined Aston Martin as chief financial officer, told the FT that the trouble in Irvine seems to stem from a "simple misunderstanding."
Bear in mind, however, that Canadian billionaire Lawrence Stroll has been combing out Aston Martin's management team since he took over the company with a $700 million rescue package in January. Stroll has already parted ways with the chairman, chief executive and chief financial officer who were in place when he bought the company.
---
---
Broadway Federal's Bill for Sugarman Show: $152,000
How much did would-be corporate raider Steven Sugarman cost the only Black-owned bank based in SoCal with his recent hostile takeover attempt on Broadway Financial Corp.?
At least $152,000, according to the second-quarter earnings report from Broadway Financial, the parent of Broadway Federal Bank, with headquarters in the Miracle Mile district of LA.
The bank chalked that much up to "expenses incurred to respond to actions by a former stockholder"—a reference to costs related to Irvine-based Sugarman's ham-handed attempt to get control of Broadway Federal, which was covered here.
Sugarman appears to have done fine even as the bank took a hit. A conservative estimate indicates the shares he bought before launching his hostile bid in February netted around $2 million when he threw in the towel and sold his holdings in June.
A few other notes in the wake of Sugarman's failed raid:
Broadway Federal continues to give evidence of improving performance and safe and sound operations, with net earnings of $216,000 for the second quarter, compared with a loss of $135,000 a year earlier, and no delinquent loans in its portfolio.
Shares of parent Broadway Financial have, as of this writing, remained above the $1.75 that Sugarman offered in his takeover bid.
Anecdotal indicators gathered since the takeover attempt provide an answer to Sugarman's publicly stated question of whether Broadway Federal is making any loans to Blacks. It seems that the bank's lending to Blacks is about in line with the racial group's share of the overall population in its market.
A last note: The bank will have $152,000 less to lend to Blacks or any other would-be borrowers due to Sugarman's hostile bid.
---
---
Chunk of Uptown Newport on Auction Block
Recent public notices could be a distress signal of the upper end of OC's residential market in the form of Bill Shopoff's Uptown Newport development on Jamboree Road, where rents range from $2,300 to $9,600 a month.
The notices point to an auction of interests in the property that are currently held by Shopoff through various entities.
Newport Beach-based investor Picerne Group is calling for the sale of the interests, which it apparently holds as collateral.
The Costa Mesa office of Paul Hasting LLP was slated, as of this writing, to handle the auction at 10 a.m. on August 11.
Phase 1 of Uptown Newport, which opened a little more than a year ago, includes 462 apartments and 218 condominiums, with space for several restaurants and a one-acre public park.
No comment from Irvine-based Shopoff Realty Investments or Picerne Group, as of this writing.
---
320 Acres of Open Space Touch 4 SoCal Counties
It's not clear whether the condition of Shopoff Realty Investment's Uptown Newport interests were related to the firm's July 30 announcement of the sale of 320 acres of land to the Mountains Recreation and Conservation Authority.
The public agency acquired the property on behalf of Chino Hills State Park, which is bordered by LA County on the northwest, Orange County on the southwest, San Bernardino County on the northeast, and Riverside County on the southeast.
Initial reports on the deal indicated that state and federal funds went toward the reported purchase price of $2.56 million for the land, which was zoned for no more than 10 houses and now will remain open space.
---
---
Santana to Fairplex: No Need to Rush Replacement
Miguel Santana has earned a reputation as an able executive and earnest public servant with a willingness and ability to tell the unvarnished truth—whatever that might be, and whoever should hear it.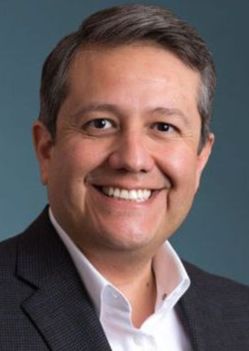 He's maintaining that reputation as he prepares to step down as chief executive officer of Fairplex, the non-profit, community-benefit organization that runs the LA County Fair and various other operations on 487 acres in Pomona.
Credit Santana for a turnaround on his watch—progress made before the recent decision to halt the annual fair and other events that make up the main business of Fairplex due to Covid-19.
Give him a tip of the hat on timing, too, for making his decision months before his contract is up.
That means Santana is staying on through the end of the year, but there's no guarantee Covid-19's effects will have passed by then.
And that's why he has advised the Fairplex board to hold off on hiring a new chief executive until the pandemic is over. The organization won't go back to full operations until then, in any case, and the savings on salary could help keep staff and pandemic-related programs such as testing, childcare and a community food pantry in place.
---
Media Notes
New Chair, EIC, Trustees for Zocalo Public Square
DTLA-based Zocalo Public Square bills itself as a place that produces "journalism with a head and a heart."
The non-profit unit of Arizona State University tended to both of those aspects of its operations on August 10, announcing a new chairperson for its board of trustees, and a new editor in chief.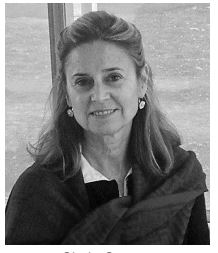 Gloria Gerace—a veteran of the Getty and Hammer museums, and cofounder of the Culture Projects consultancy—is the new chair. She replaced Nirvana bassist Krist Novoselic, who left the post in June amid criticism over remarks he made in support of President Donald Trump's response to unrest in the immediate aftermath of the death of George Floyd at the hands of police in Minneapolis.
Sarah Rothbard—who held several positions at Zocalo in the past, and most recently served as associate editorial director for the Center Theatre Group in the Bunker Hill district of Downtown LA—is the new editor in chief. She replaces Lisa Margonelli, who will remain a contributor as she takes up duties with Issues in Science and Technology, a periodical published by the National Academies of Science, Engineering, and Medicine and ASU.
Zocalo also named three new trustees: Bryan Bowles, founding principal of LA-based Bryor Media; Naima Keith, vice president in charge of public programs for the Los Angeles County Museum of Art; and Washington, D.C.-based architect Suman Sorg.
The new trustees followed the departures of Jennifer Ferro, president of Santa Monica-based public radio station KCRW/89.9; Maria Cabildo, a highly regarded civic leader whose experiences range from the private sector to service in city government; and Mike Madrid, a political consultant and cofounder of Project Lincoln, which aims to rally Republicans against Trump.
Pac Council Power Player
A powerful combination of bona fides gave significant weight to an op-ed piece in the August 4 edition of the LA Times, shining a light on an oft-overlooked arm of the federal government and adding some heft to SoCal's standing as a center of global sophistication in the bargain.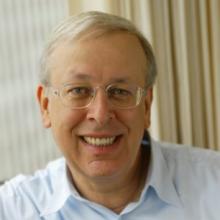 One of the co-authors of the piece was Marc Nathanson—a veteran of the cable TV business who previously served as chair of the U.S. Agency for Global Media and now is co-chair of the Downtown LA-based Pacific Council on International Policy.
Need more?
Nathanson's co-author was former U.S. Secretary of State Madeleine Albright.
There's certainly a lot about the federal government to draw our concerns lately, but here's hoping we don't let the sheer volume of worries lead us to forget the Agency for Global Media. It's the outfit that runs Voice of America, Radio Liberty, and other platforms that serve places around the world that lack a free press.
Nathanson and Albright did well to remind us that the agency holds the potential to serve the U.S. and the rest of the global community very well if handled in a proper, non-political fashion.
Pimentel Becomes Cable Guy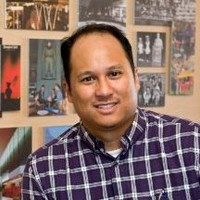 Congratulations to Joseph Pimentel and Spectrum News 1, which just hired the veteran SoCal journalist, whose previous stops include the LA-based Asian Journal, Orange County Register and, more recently, Bisnow's operations throughout SoCal.
Schulz Won't Just Coast
Orange Coast Magazine Publisher Chris Schulz isn't just taking the punishment that Covid-19 is dishing out to every form of media.
The pandemic will subside eventually—and people will once again begin to move about, with OC likely to see its share of newcomers. They'll no doubt have all the typical questions about their new home, from healthcare to home improvement, education to entertainment.
Enter Orange County Relocation, which Schulz plans to launch in January, offering community profiles and various other features, with distribution expected through real estate and relocation agencies, big employers and chambers of commerce, as well as newsstands.
Orange Coast is a sister publication of Los Angeles Magazine under Troy, Michigan-based parent Hour Media Group.
---
Sullivan Says
There will be no column next week, as part of a regular quarterly break; the column will return on Aug. 25.