Give a nod to Netflix Inc. with an assist to UC-Irvine professor of law Mehrsa Baradaran for last week's runup in shares of Broadway Financial Corp., parent of Broadway Federal, the only Black-owned bank in SoCal.
LA-based Broadway Financial finished trading among the top 10 daily gainers on the Nasdaq exchange before the 4th of July holiday. The price and volume of trading were pushed along by expectations among some investors that Broadway Federal will get a significant chunk of the $100 million that streaming media service Netflix plans to deposit in Black-owned banks in an effort to boost their lending capacity.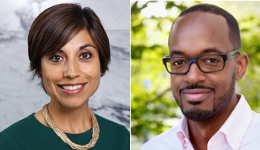 Aaron Mitchell, an LA-based director of talent acquisition for Netflix, is a key advocate of the company's plan. Mitchell told the New York Times that he got the idea from "The Color of Money: Black Banks and the Racial Wealth Gap," a book by UCI's Baradaran.
The plan comes in the wake of the death of George Floyd at the hands of police in Minneapolis six weeks ago.
The connection to UCI is the second OC link to the recent saga surrounding Broadway Federal, a pillar of the African-American community in LA for more than 70 years. The other came courtesy of Steven Sugarman, an Irvine-based investor who recently tried a hostile takeover of the bank with former LA Mayor Antonio Villaraigosa as his front man.
Neither the Netflix commitment to putting capital into Black banks nor the would-be corporate raid on Broadway Federal has received any significant coverage in the local legacy media or ethnic press. You can go here and here for exclusive coverage by SullivanSays.
The price of Broadway Financial shares remained well above recent levels on strong volume as of this writing.
---
---
Will Perry Go from Know-It-All to Tell-All on City Hall?
What to do with someone who smiles while boasting of inside knowledge of public corruption that goes back at least eight years?
How about if that same person was once an elected member of the LA City Council and subsequently spent years running a department for Mayor Eric Garcetti?
Let's hope U.S. Attorney Nick Hanna finds out by calling Jan Perry to account on those questions and more left unanswered in the wake of some coy remarks she made to KCRW/89.9 FM's Anna Scott.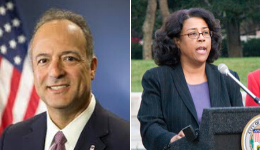 Perry apparently couldn't resist playing the knowing insider about the culture of corruption that's led to several arrests in LA—the latest of which has 14th District LA City Councilmember Jose Huizar facing trial and the possibility of a prison sentence of up to 20 years.
"This righteous indignation that I witness now brings a faint smile to my face because it's been going on since I was there," Perry said. "There's much, much more."
The remarks came in an interview for a radio piece that aired on June 25. That telling quote didn't make it into the audio report, but Scott reported it separately in a Tweet to promote the piece.
SullivanSays responded with questions about what Perry found humorous, and why she didn't make her knowledge of corruption public during her time on the council or as general manager of the city's Economic and Workforce Development Department.
Scott added Tweets on June 29 that seemed to walk back the musings by Perry, who also has failed runs for mayor and a county supervisor's seat on her resume.
Perry followed up with a June 30 call into a meeting of the LA City Council Rules Committee, serving up another quote that was more coy than clarifying:
"When I read the papers now about corruption, I'm very clear that the seeds of those corrupt activities began in the 2012 redistricting process," Perry told the committee.
Perry hasn't responded to questions from SullivanSays about what and when she knew about the culture of corruption at LA City Hall.
A spokesman for U.S. Attorney Hanna declined comment on whether the federal prosecutor—who is overseeing the current corruption probe—has any interest in Perry's public comments.
---
---
Racial Relations Roundup: California Club Apology; Rotary Club Resignation; Marlborough Reaction
Anyone else hear that the California Club is coming to grips with past practices of racism in its hallowed halls on the 500 block of Flower Street in Downtown LA?
The California Club's blood used to run about as blue as it gets in SoCal—it took nearly a century to admit women, Jews, Blacks and Latinos.
Archival research indicates that barriers to admissions came down for members of each of those groups in the 1980s.
Word around DTLA says that the upper crust in charge of the private club nevertheless plans to issue some form of apology for its past behavior.
No word on whether the Jonathan Club or other private oases of the powerful and ambitious around SoCal plan similar moves.
***
Sources tell me that Malinda Monterrosa has resigned as editor of the LA5 Rotary Club of Los Angeles' El Rodeo newsletter in the face of objections from some fellow members to a "Black Lives Matter" message on the cover of the June 2 edition.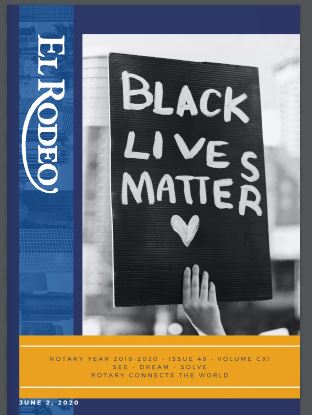 Monterrosa also stepped down as a director and member of the group, a move apparently intended to take the heat off Rick Gibson, who was in the final weeks of his term as president of LA5.
***
The Marlborough School in Hancock Park seems to have shifted its focus from the education of students to the re-education of administrators, faculty and staff.
The move was apparently sparked by Instagram postings by current and former students citing examples of racism at Marlborough, which is known as a prep school for the children of the Hollywood elite and the rich and powerful from other precincts of the City of Angels.
Head of School Priscilla Sands got the ball rolling with a letter to colleagues that apologizes for "not directly addressing issues of racism in the classroom, particularly with the speed that the offense demanded."
No specifics available as of press time.
---
---
What's Up With Wendell Willkie?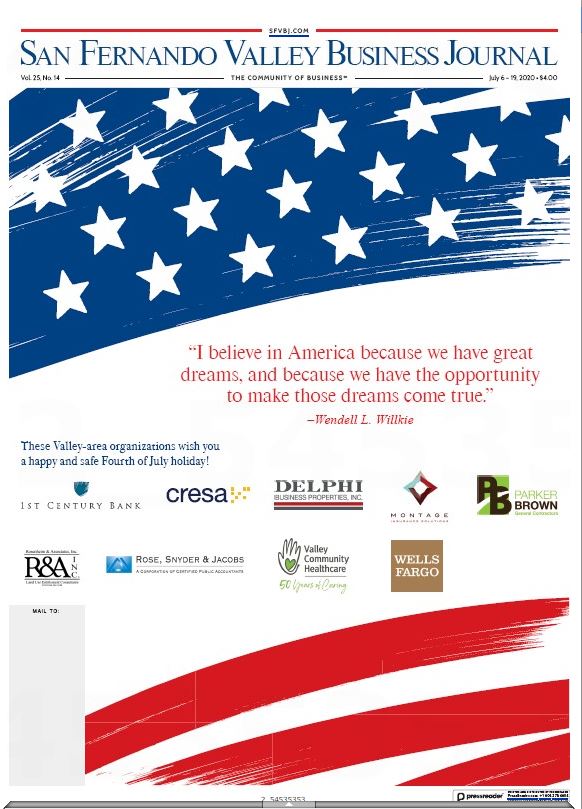 A harmless head scratcher from the current edition of the San Fernando Valley Business Journal, which featured a cover-wrap ad that delivered a patriotic message geared toward the 4th of July holiday, featuring this quote from Wendell Willkie:
"I believe in America because we have great dreams, and because we have the opportunity to make those dreams come true."
Tough to say how much of a chord Willkie strikes in the San Fernando Valley—the relatively obscure Midwesterner was the Republican nominee for president 80 years ago, when he got steamrolled as Franklin Roosevelt made history by winning a third term in the White House.
Perhaps the choice of Willkie might have been made clear if the quote rang through the ages instead of leaning on quaint cliché.
---
Garcia Pitch Perfect in WSJ
Anyone who wants a lesson in tone on dealing with matters of patriotism and the current wave of insistent iconoclasts targeting monuments around the country should check U.S. Representative Mike Garcia's op-ed in the July 3 edition of the Wall Street Journal.
Agree or not on Garcia's point of view, it was compelling, reasoned, current—and here's betting it's on target with a majority of voters the Republican represents in the Santa Clarita Valley and other parts of northern LA County as part of the 25th Congressional District.
---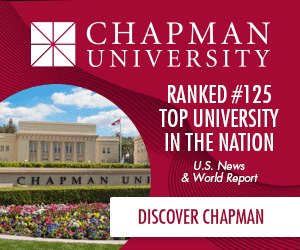 ---
Local Media Boss Adds to Influence
NYC-based hedge fund Alden Global Capital has taken another position in the newspaper business alongside its ownership of MediaNews Group, a publisher with a SoCal portfolio that includes the LA Daily News, OC Register, Long Beach Press-Telegram and eight other daily newspapers from Riverside to Torrance.
Alden cofounder Randall Smith recently gained a seat on the board of Tribune Publishing Co. in Chicago, which has daily newspapers in its hometown as well as New York, Baltimore, Orlando, Florida, and several other markets.
Alden's SoCal titles are among the more than 60 daily newspapers that are operated by MediaNews Group, a company that's based in Denver and part of Alden's portfolio.
Alden disclosed that it had acquired a stake of 32% in Tribune Publishing late last year, and its representatives now hold three of the seven seats on the company's board.
The latest board seat came with an agreement not to increase its share of Tribune Publishing to more than 33% before its next annual shareholders meeting, which could be as late as June of next year. The prohibition would be void if any other shareholder acquires more than 30% of Tribune Publishing.
Patrick Soon-Shiong, who bought the LA Times from Tribune Publishing in 2018, retains a stake of about 24%. He is reportedly also prohibited from increasing his stake in Tribune Publishing until the next shareholders meeting.
Notable: The LA Times ran a story online about Alden's latest seat on Tribune Publishing's board without a mention of any daily newspapers that the hedge fund owns in SoCal, where they compete with… the LA Times. The story was by a Chicago Tribune reporter, by the way, suggesting some shared resources.
---
Sullivan Says
Kudos to OC Public Libraries on landing a $15,000 grant to host the National Endowment for the Arts' Big Read program, which will feature Lab Girl by Hope Jahren next spring.