Add this to the growing list of questions about how LA City Hall operates – and take it as a cross-section of the growing concerns about corruption and continued frustration about the lack of significant progress of homelessness.
I'm talking about the deal proposed by 14th District City Councilmember Jose Huizar to have the city pay about $1.3 million for a three-year lease of a portion of a warehouse at 1426 Paloma St., on the industrial edge of Downtown. The city also would pay to convert the space into an emergency shelter with 115 beds for homeless folks. And also play to staff the shelter with folks who can keep track and provide some services.
There are a number of questions that leap out about this proposal, but let's stick with one here:
Why does the nonprofit designated to run the shelter under Huizar's proposal – an entity called Home at Last – need 60 full-time employees to staff a facility of 115 beds?
The staffing level is listed deep in a city engineering document, and it comes to slightly more than one staffer for every two individuals seeking shelter at maximum capacity.
It also seems high.
The Union Rescue Mission reports that it provides shelter to about 1,200 persons a day, on average, with a total of 149 regular employees supplemented by security staffers who work under contract and add another 15 or 20 workers each day. That comes to about 170 workers at most – a ratio of about one staffer for seven beds.
The Union Rescue Mission's Hope Gardens facility in the San Fernando Valley goes well beyond emergency shelter, with "intensive" counseling and other services. It has 34 employees serving about 225 individuals, according to the organization – a ratio of one staffer for every six or so beds.
The money being discussed for the project on Paloma Street could come from various sources. Bear in mind, in any case, that the whole plan relies on a couple of pots of money the public has provided to address homelessness. The voters of the City of Los Angeles approved a program known as Measure HHH, which calls for $1.2 billion to be raised with property taxes. Voters throughout LA County passed Measure H, which will bring more than $3 billion to the task over 10 years through an increase in the sales tax.
Both measures have so-called citizen oversight boards, although elected officials pick the members, and fund and administer their operations.
And it's clear that voters will get precious little oversight if they simply expect good and transparent government in City Hall. That's where four members of the Homelessness and Poverty Committee recently passed Huizar's proposal on to the full City Council on a unanimous vote, hurrying the matter through. The 4-0 vote came on February 20, and the matter was slated to be taken up on February 22 in a "Special Meeting" of the full council – an unusually brisk pace for the body.
None of the four members of the Homelessness and Poverty Committee who voted – Mitch O'Farrell of the 13th District; Monica Rodriguez of the 7th District; Marqueece Harris-Dawson of the 8th District; and David Ryu of the 4th District – has yet responded to a question about the proposed staffing level at the shelter on Paloma Street. That was one of several questions SullivanSaysSoCal sent to their offices in the hours before the Feb. 22 meeting of the full council.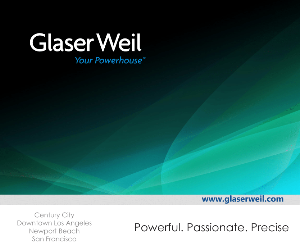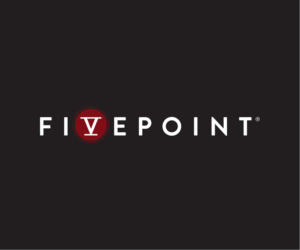 There might be a good answer to the question about staffing levels, but you wouldn't know by what our elected officials and their staff say – and, more to the point, what they don't say.
The only response came from Mark Pampanin, a staffer of City Councilmember Ryu, who said his boss doesn't know anything about staffing levels proposed for the shelter on Paloma Street.
Pampanin also said that the vote in favor of the project on Paloma Street was largely a matter of deference to Huizar because it's in his 14th District.
So much for that committee's reason to be.
There now seems to be a clear reason to fear that the programs taxpayers agreed to pay for in hopes of helping the homeless could turn into so many blank-checks for elected officials to hand out to favored landlords or construction outfits or nonprofits.
And here's what's worse:  Ryu deferred to the same Huizar, who is currently subject to some red flags . until an ongoing federal corruption probe centered on City Hall wraps up. It's been only three months since FBI and IRS agents raided Huizar's office in City Hall, a field office and his home as part of an investigation that's ongoing.
There was no response at all from the other three members of the Homelessness and Poverty Committee or their staffs.
There might be some good news in the fact that the matter of the proposal on Paloma Street was delayed by the full City Council, which rescheduled a hearing for February 26 – which means it could be taken up just about the time this column is published.
Whether it moves forward through the city's process remains to be seen.
And so does the fate of the very homeless program taxpayers agreed to fund – not to mention the health and welfare of the City of Angels, which seems to have no shortage of devils in the details of Measure HHH.
Dim Days at Register Catch Up With 'Leading Light' of Cannabis Trade
You would never guess by the initial coverage in the local press last week, but you can nevertheless bet the case against Eric Spitz will be followed with interest by a number of prominent members of the community of business in Newport Coast and other enclaves of Orange County.
Perhaps you recall Spitz as one half of the team of self-anointed media gurus who were going to rescue print journalism with the resuscitation of Freedom Communications Inc. and its flagship Orange County Register – not to mention the short-lived Long Beach Register and LA Register.
That ended up with the bankruptcy auction of the Orange County Register in 2016 – the other two publications had already folded after brief runs.
The bankruptcy left many members of the communities the daily served disappointed, including a number of OC denizens who had made six- or seven-figure investments in the enterprise.
Spitz' partner in Freedom Communications – Aaron Kushner – has hardly been heard of in SoCal since the sale.
The dubious track record hasn't stopped Spitz from seeking the spotlight, though. He has partnered with former State Treasurer Bill Lockyer, appeared on cable news to tout their C4 Distro, and rubbed elbows with local politicians as a restyled guru of ganja – none other than the Wall Street Journal called him a "leading light of California's cannabis industry" last week.
Spitz warms to the spotlight – consider this from the website of C4 Distro:
"The cannabis industry is transitioning from backpack to briefcase, and businesses will need experience and expertise to succeed … Our trading platform is unique to the industry and ensures buyers and sellers experience seamless trusted transactions of cannabis trim and distillate."
Curious that C4 Distro didn't come up in last week's local coverage of the federal Pension Benefit Guaranty Corp.'s lawsuit that alleges a "breach of fiduciary duties" by Spitz and Kushner in their roles in charge of Freedom Communication's pension fund.
The suit, filed in the Southern Division of California's Central District of the federal courts, contends that Spitz and Kushner made "four ill-advised, highly speculative investments" with money from the pension plan they oversaw that resulted in losses of "tens of millions of dollars."
The most serious charge seems to be Pension Benefit Guaranty Corp.'s allegation that Spitz and Kushner had directed "the pension plan to buy stock in Freedom" when they "knew that the company was in financial distress."
Pension Benefit Guaranty Corp. is seeking $54.7 million altogether from Spitz, Kushner and eight other defendants.
That's the civil case. And reports indicated that some of what the two did might be grounds for criminal charges.
Beat Goes On
The crash of Freedom Communications with Spitz and Kushner at the wheel continues to reverberate on the SoCal media landscape. The bankruptcy led to the company's sale to Digital First Media in Denver. The OC Register became part of the Southern California News Group, which now includes the Register, LA Daily News, Long Beach Press-Telegram, the Daily Breeze in Torrance, Pasadena Star-News, San Gabriel Tribune, Whittier Daily News, Inland Valley Daily Bulletin, San Bernardino Sun, Riverside Press-Enterprise and Redlands Daily Facts, part of a nationwide portfolio of about 200 titles.
Digital First now operates as MNG Enterprises Inc. and is backed by New York-based hedge fund Alden Global Capital.
MNG is notorious for cutting costs, including newsroom jobs, and currently is attempting to acquire Gannett Co., publisher of USA Today and about 100 other titles, in a hostile takeover.
Cartsonis Helps ASU Go Hollywood
Movie producer Susan Cartsonis gave a bunch of visitors from her old stamping grounds a billion reasons to turn out to the Annenberg Community Beach House in Santa Monica for the February 21 mixer for ASU Film Spark, a support program that seeks to "ignite the dreams" of Arizona State University students and graduates who want to break into or advance in the entertainment industry.
Cartsonis has notched more than $1 billion in box office in a career while earning a reputation as an advocate for women in the film business – a calling she continues in her current roles as partner in Resonate Entertainment and owner of Storefront Pictures.
Not bad for a kid from Phoenix who went to ASU before it was transformed into a globally recognized center of innovation in education.
She also went on to UCLA, and now teaches at USC, but she was all Sun Devil for the youngsters and alumni.
The event was just one entry on a packed itinerary for the students, who were out to work the Hollywood turf and get started on some industry connections. Many of them got to town in time for some tours – one group visited Creative Artist Agency. They hit the beach to finish their first day by getting some advice from Cartsonis, and got up the following day for a job fair.
The ASU youngsters came off as mature beyond their years, demonstrating a willingness and ability to work a room – making eye contact and offering their hands while introducing themselves to industry pros and others.
But they operated more like typical college kids when it came to the logistics of their trip, according to Louis Giaquinto, an ASU senior who wants to be a producer. Giaquinto and nine other students pooled their resources to rent a couple of cars and some Airbnb rooms, cutting costs to $60 apiece before food. And it looked as though the buffet at the beach house went a long way toward helping them stretch their meal money.
Expect more Sun Devils to work rooms throughout LA as ASU continues to grow its presence here. The school recently took a stake in a deal for the old Herald Examiner building Downtown, where it plans to establish a new outpost for its journalism program, among other ambitions.
Word on the street last week had a group from ASU touring the old building at 11th Street & Broadway, where renovations appear to have begun, stirring up a history that goes back to the one-time newspaper's run under the ownership of William Randolph Hearst.
The name of the late newspaper baron also came up at the Sun Devils party in Santa Monica – seems the Annenberg Beach House was originally built for the actress Marion Davies, who was Hearst's mistress for years and looked after the mogul during his declining years.
A LA'Orange
Here's a trend that's clearly a crossover for the LA and OC markets: top executives at nonprofit outfits taking sabbaticals.
And this example adds the coincidence of including the leader of a well-known business advocacy group in each market.
Start with Bill Allen, longtime chief executive of the Los Angeles County Economic Development Corp., who will soon be off for a three-month sabbatical.
Allen says all is well as he heads off to recharge his batteries and give staffers a chance to grow a bit in his absence – both significant benefits of sabbaticals.
Allen says he got the idea for his break from Fred Ali, his counterpart at the Weingart Foundation.
Allen also notes that Lucy Dunn, his counterpart at the Orange County Business Council, will also spend March, April and May on sabbatical.
I'm not sure where Dunn got the idea, but I do recall that Shelley Hoss of the Orange County Community Foundation was an early adopter in the recent trends of non-profit executives taking extended breaks, encouraged in her path by Vicki Booth, president of the Ueberroth Family Foundation back in 2016. Booth was chair of the umbrella group's OC philanthropic efforts at the time and remains on the group's board.
And, yes for anyone who's wondering if the recent move to add an executive vice president's title and duties at LAEDC for Stephen Cheung was part of Allen's planning in advance of his sabbatical. Allen told SullivanSaysSoCal that the new role for Cheung, who also serves as president of the LAEDC's subsidiary World Trade Center unit, was made with the near and long term in mind.
Some Surprises at CCA Tech Summit
It wasn't all scripted when the Central City Association joined Stage Venture Partners to present the LA Tech Summit, which featured elevator pitches and examinations of innovations from various prospects and perspectives.
There also were a couple of surprises at the California Market Center in the Fashion District on February 21.
Start with 15th District Los Angeles City Councilmember Joe Buscaino, who filled in for the 14th District's Huizar, kicking the event off before a panel discussion that had Jonathan Shieber, editor of TechCrunch, quizzing Ann Kono of Leda Advisory Group; Nir Rachmel of CBRE; Kenny Seeton of the California State University System; Naya Resnick of 21st Century Fox; and Bill Martin of AEG Worldwide.
No surprise that Huizar would take a pass with the feds on his case.
The surprise was that Buscaino took advantage of the opportunity to make a strong pitch for his home district, including AltaSea, a nonprofit that has a prime location and a mission to incubate and accommodate companies involved in sustainable aquaculture and emerging technologies for ocean-related devices and other products – also known as the "Blue Economy" – at the Port of Los Angeles.
Not exactly the Downtown territory that the CCA is expected to represent.
Another surprise came from Martin, who serves as chief information officer for AEG. Martin told the innovative millennials who are making a lot of the pitches these days that digital channels are overwhelmed. Martin suggested they try an approach they might have heard about – and you can hear him yourself by clicking this video:
Behr of a Project
Back to Orange County for this question: What do you get when you splash 184 shades of paint on 230,000 square feet of space with two historic thoroughfares running through it?
The recently renovated open-floor plan that Newport Beach-based interior design and architecture specialist H. Hendy Associates created for paint maker Behr Process Corp.'s headquarters and R&D center at 1801 E. Saint Andrew Place in Santa Ana, which includes all that and more for its 650 employees.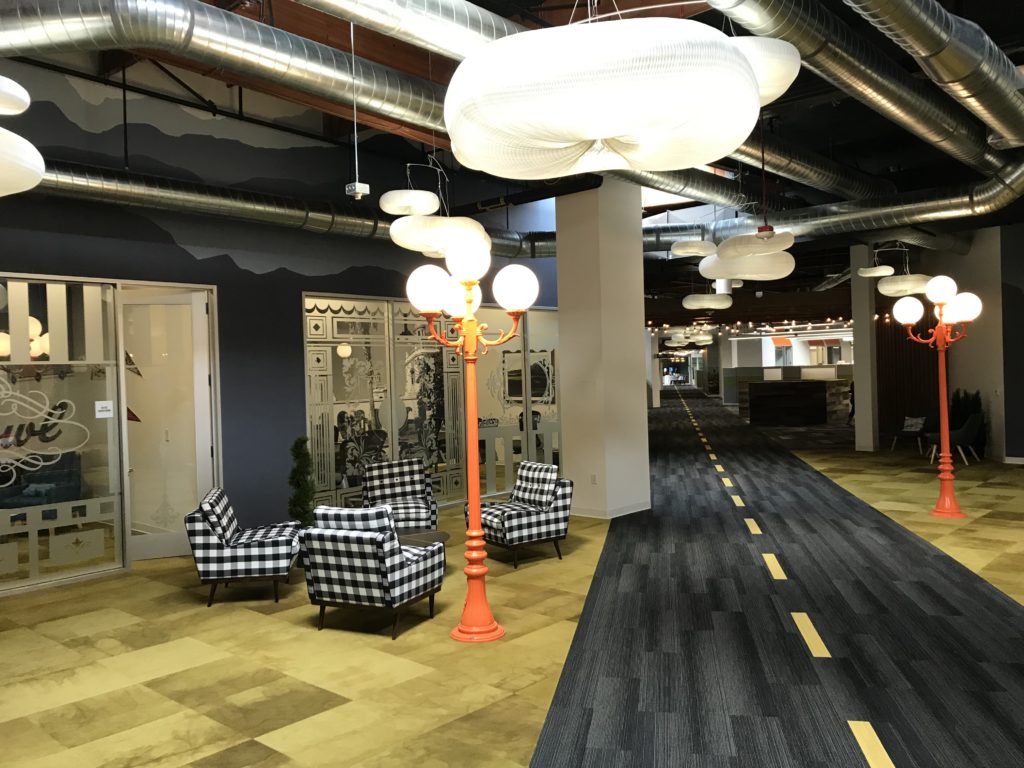 The "branded-office environment" gives the company's Behr and Kilz brands their due, includes an in-house restaurant and fitness center, and features playful versions of Route 66 and Pacific Coast Highway. It also was designed to accommodate growth and up to 100 more hires.
The facility might look like many other tilt-up buildings that dot business centers in Santa Ana and other parts of OC, but it's a nerve center of sales, marketing, customer service, R&D and human resources for Behr, which is part of Taylor, Mich.-based Masco Corp.
It's also an example of the sorts of global links that are common these days and play a big role in OC's economy – a team of chemists and other scientists occupy a good chunk of the space at Behr's headquarters, which works in tandem with a Masco R&D center in Pune, India.
Sullivan Says
Kudos to The Palos Verdes Peninsula Education Foundation and Michael Franks and Robert Bell of Chez Melange in Redondo Beach, which put up a "Wine Dinner for 10" on the block at the public-school support group's recent fundraiser and drew $21,000 from a winning bidder whose name wasn't disclosed.