President Donald Trump recently declared a national emergency as a pretext for building the "wall" he's promised at the U.S.-Mexico border.
Partisans and the courts can hash out the logic and legalities of such an attempt.
I'll instead recall a December 13 event presented by the Downtown-based Pacific Council on International Policy at Public School 213, a restaurant at 6th and Flower. That's where Rachel Kleinfeld discussed "A Savage Order," a book she's written to examine the reasons behind the seeming contradiction that "the most violent places in the world today are not at war."
The senior fellow at the Carnegie Endowment for International Peace told the crowd that the world's most violent places are typically sovereign states run by corrupt, autocratic governments that often operate in league with criminal enterprises such as drug cartels or local mafias.
One of the countries Kleinfeld discussed at the Pacific Council event and in her book is Honduras – not quite in our backyard, and certainly not on par with Mexico or El Salvador or Guatemala when it comes to links to Southern California.
Honduras got closer to our backyards in the weeks that followed Kleinfeld's talk, however, courtesy of the largely one-dimensional media reports on the mysterious "caravans" of would-be border crossers who have traversed the length of Mexico to camp along its border with the U.S. in hopes of getting across.
These caravans were put at the center of a political debate over a border wall – and full-blown campaigns to influence public opinion on the matter – that now has the president brandishing executive power in a way that could tempt a Constitutional showdown with the legislative branch of our federal government.
It bears repeating here that the caravans emanated from Honduras.
It also bears consideration that you'll be hard-pressed to find anyone besides Kleinfeld who has gone beyond glancing observations about conditions in that country. The author's recent book analyzes the sorts of circumstance that put Honduras among "the most violent countries on earth," with a corrupt government and national police force that's in cahoots with drug cartels. Kleinfeld reports that 95 percent of homicides in Honduras go unpunished.
Such conditions might lower the bar on what it would take to convince some numbers of folks to set off as part of a seeming rag-tag band of nomads in search of greener pastures. Desperation can make anyone ripe for manipulation, after all.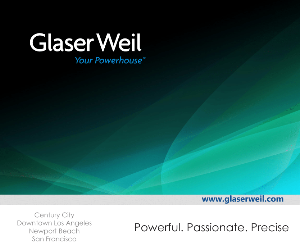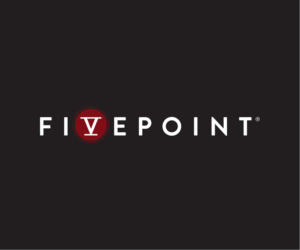 That thought reoccurred to me on February 13, when the Pacific Council hosted a talk by John Negroponte, who counts a stint as U.S. Ambassador to Honduras and Mexico as part of a career in public service that included the role of National Security Director under President George W. Bush.
Honduras wasn't the main topic of the talk, which started as an exchange with Nell Cady-Kruse and went on to include questions form the crowd; Negroponte's primary purpose was a discussion of China.
I had just finished Kleinfeld's book when I got word of Negroponte's visit, however, and noticed the stint in Honduras listed in his bio. I button-holed him after the event at UCLA's Luskin Center, and asked him about Honduras.
Negroponte noted it's been more than 30 years since he served there, and said he isn't intimately familiar with current conditions. The query caught his interest, though, and he took on the look of a career diplomat with reason for skepticism about the caravans.
"It seems to me there's something artificial about them," Negroponte said, declining further comment.
It seems that we should, in any case, give greater thought to whatever drama is going on at the border – and whether trauma in Honduras is being manipulated for the bright lights of today's media stage and the base instincts of our political class.
And we should think long and hard about how events far away can affect our backyard.
The Pacific Council brings that sort of thinking to Los Angeles – and it's a valuable service in a city that's poised to claim a spot as a capital of the Pacific Rim.
A LA'Orange: Hoag Classic Spreads North
Credit the Hoag Classic for bridging the LA and OC markets as it prepares for a March 8 start of the event, which is part of the PGA's senior tour.
The OC presence is obvious, starting with location – the golfers are set to play the Newport Beach Country Club.
Then there's Newport Beach-born Hoag Hospital, which has retained its distinct identity even as it's become part of the St. Joseph Health System, which itself is part of Providence St. Joseph Health – which now extends throughout LA.
Supporting sponsors emphasize the dual focus. Beverly Hills-based City National Bank has signed on as the presenting sponsor for Corporate Day. That's set for the tourney's opening day and will give City National execs a chance to "positively market to the Orange County business community."
March 9 will see Irvine-based real estate data analytics specialist CoreLogic take on the duties of presenting sponsor for Military Appreciation Day. That dovetails with the company's efforts to help military veterans transition to civilian careers once their duty is done.
The final day of the tournament will feature Kingston Technology of Fountain Valley as presenting sponsor of Student Day. The program will include the Kingston Technology & Hoag Classic Scholarship Program, where they will award $70,000 in scholarships to high school students. Kingston is owned by David Sun, a resident of Newport Beach, and John Tu, who lives on the LA side, with a place in Palos Verdes.
Clock Ticks on DTLA Streetcar
You'll find an update further down on the ongoing scandal unfolding at LA City Hall, where 14th District Councilmember Jose Huizar remains the center of a federal investigation that has spread.
It's only fair, in the meantime, to separate this report on the long-proposed Downtown Los Angeles Streetcar from Huizar and his various troubles.
The project has been in Huizar's portfolio for years but also gotten support from a nonprofit that is made up of Downtown property owners who have been transparent and committed in their actions. They spearheaded a measure that was approved in a public vote, calling for property owners in the area of streetcar route to pay a specific tax to help fund the project. The assessments would provide an estimated $85 million of the $291 million price tag for a four-mile route that would roll between Bunker Hill and the Convention Center, with significant runs along both Broadway and Hill streets.
Another $300 million is often factored into financing plans, with reports of a total cost of $590 million. The additional $300 million would cover operating expenses for decades into the future. Nearly all public transit in the U.S. is subsidized – the fares riders pay don't cover the entire costs. It is expected the Downtown streetcar would be operated as a public system by the city's Department of Transportation.
The nonprofit that's been a core of support for the project is called Los Angeles Streetcar Inc., and it's already played a key role in raising funds to cover initial costs of studies and engineering that have the project shovel ready. The group is currently led by Steve Needleman, an unheralded pioneer of Downtown's Renaissance, which was a lot more wish than reality back in 2001, when he pumped a reported $3 million into the Orpheum Theatre on the 800 block of S. Broadway. The restoration of the historic show palace made it a venue for current musical acts; drew shoots for movies, TV shows and commercials; attracted restaurants and bars; and generally set the base for what has become one of the most intriguing stretches of the cityscape.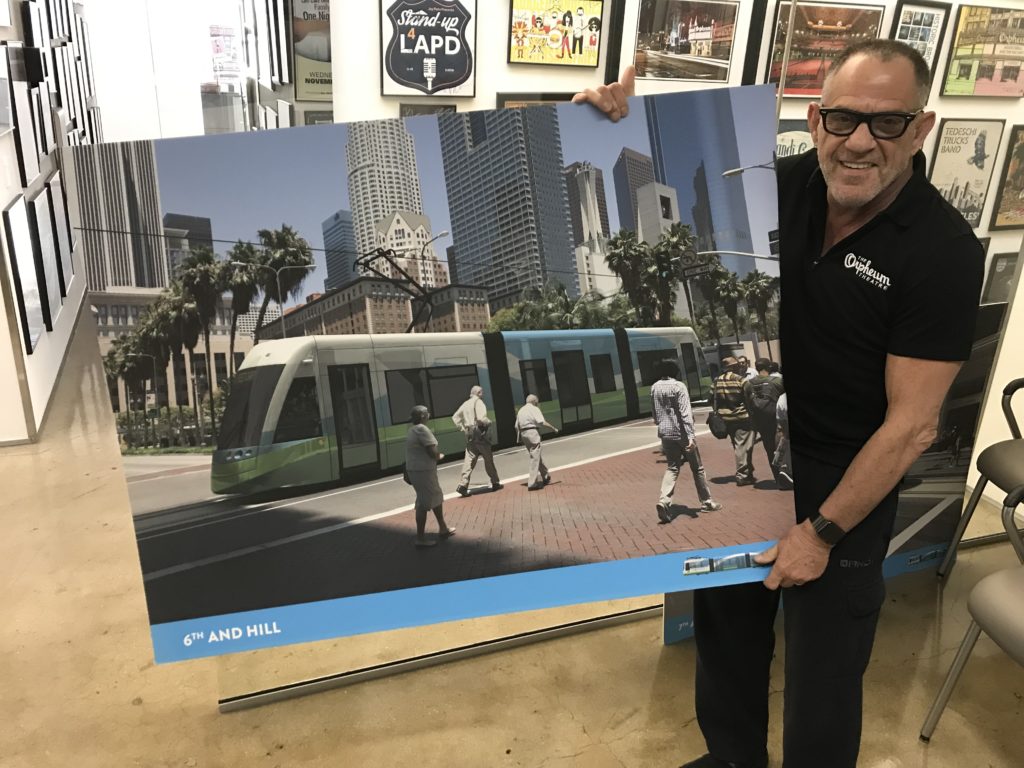 Los Angeles Streetcar Inc. supporters – a roster that ranges from Staples Center owner AEG Worldwide to Ironworkers Local 433 – are now working against a ticking clock in the form of a federal program that could provide a crucial $100 million grant. Only projects under the cost of $300 million are eligible for such grants under the Small Starts program of the U.S. Department of Transportation, which is billed as "competitive" and "discretionary."
Rising costs of construction materials and the tight labor market mean there's a good chance that the price tag on the Downtown streetcar could move up and out of the Small Starts program's range if the grant isn't made this year.
There are political questions beyond the FBI and IRS investigation of City Hall and Huizar.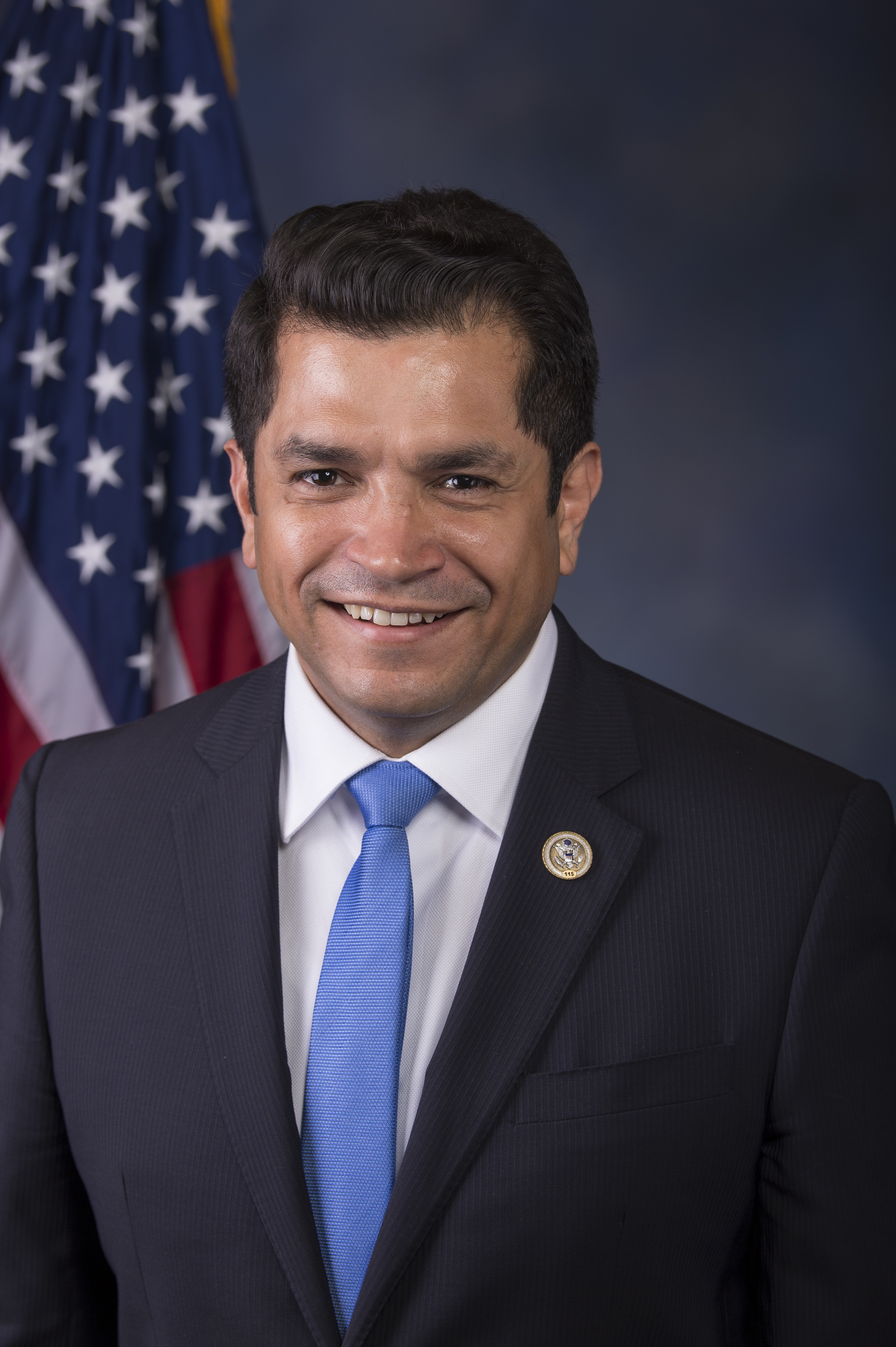 U.S. Representative Jimmy Gomez, who holds the seat that represents the area the streetcar would traverse, will be a key to the project's fate. Gomez has been in office less than two years since winning a special election to replace Xavier Becerra, who left the post to become California Attorney General.
Becerra was on record as a supporter of the streetcar project, and supporters hope Gomez will take a similar stand.
Dragging out the project much further would present another political hurdle, too, with backers having to go up to bat once more and win the support of whoever replaces Huizar's seat on the City Council. The seat will be changing one way or the other – the incumbent will face term limits next year if he survives in office that long.
The streetcar concept also faces other critics ranging from the LA Times editorial page to others who caution against putting big money into fixed transit projects at a time when digital disruption is changing the way people get around.
Needleman is both unfazed and up-to-date on trends and terminology in summing up a simple pitch for the project.
"This solves the last miles in the most dynamic growth market in the city," he told SullivanSaysSoCal.
Time will tell – and the clock is ticking.
Art of Utility
David Vega isn't a tagger and he wasn't even close to finished with this project when the camera caught up with him. Vega is a street artist who got a commission to paint this utility box. See him in action here and check the southeast corner of Wilshire Boulevard and Sycamore Avenue to see the completed work.
Sports Report
The Leo Santa Cruz–Rafael Rivera fight drew an enthusiastic crowd that filled the screen for a live broadcast on free TV from the 7,100-seat Microsoft Theater at Staples Center on February 16 – still haven't found a report on paid attendance. The bout nonetheless offered a reminder that boxing's three-minute rounds separated by one-minute breaks are ideal for the world of digitally-oriented attention spans. Santa Cruz and Rivera obliged any short attention spans, combining for more than 2,000 punches – about 55 a minute – over 12 rounds. Hometown champ Santa Cruz was game and skilled in defending his featherweight belt. Rivera came up from Tijuana as a late replacement and won the respect of the champion and the crowd by giving his all over the full route before losing the decision …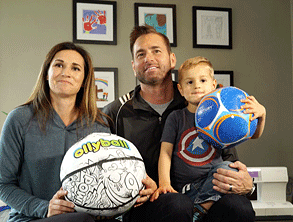 Kudos to Joe Burke and his team at Irvine-based Victury Sports, maker of the Ollyball. The newfangled "ultimate indoor play ball" took Rookie of the Year honors at the Toy Association's awards on the eve of last week's North American International Toy Fair in New York. See prior coverage here …
Keep an eye out for Arte Moreno around the Westside – and mark him as a bidder for Fox Sports West, which currently carries his Los Angeles Angels of Anaheim as well the neighboring Anaheim Ducks and LA Clippers and LA Kings. The regional sports network is one of 22 that Walt Disney Co. must sell to satisfy regulators on its acquisition of 21st Century Fox.
Scandal City
Here's the update on the scandal at LA City Hall, which came to light when the FBI and IRS raided City Councilmember Jose Huizar's office there in November and has been bubbling ever since.
Huizar last week claimed another delay on requests SullivanSaysSoCal has made for information on the financials for Night on Broadway, an event that was produced by his office, drew a reported 250,000 to the streets of Downtown, and peddled sponsorships and vendor slots. Here's the latest message from his office:
A preliminary search indicates that we have many thousands—probably tens of thousands—of records responsive to your request. (As you can imagine, an enormous number of emails and other documents related to an event with as many moving-parts as Night on Broadway are created each year.) Your request is simply beyond our ability to process. Locating all of the responsive records, reviewing them for possible exemptions, and then redacting parts of the records as may be required would require a vast amount of staff-time, preventing our staff members from completing their other essential assignments.

After conferring with the City Attorney's office, we have determined that your request is therefore exempt from production under Government Code section 6255 because the public interest in satisfying your request is clearly outweighed by the public interest in not dedicating the staff-time needed to do so. However, we are happy to work with you to formulate a narrower request that generates the specific records you are interested in.
Baseline and ground rules established – stay tuned for follow-up.
More Questions
No official, legal request on the following matters at this point – but add them to the list of outstanding questions for elected officials:
To Huizar: Does your plan to lease a portion of a Downtown warehouse for an emergency homeless shelter with counseling services for addiction take into account the marijuana shop next door?
To Mayor Eric Garcetti: Would you explain why Ray Chan – who was deputy mayor for economic development at the time, and has since been named in a warrant related to the federal investigation of City Hall – took part in an August 2016 meeting with John Vidovich to discuss his duties with the Los Angeles Fire Department?
Sullivan Says
You're not up to speed on the migration patterns of Southern California's middle class if you haven't driven the 60 Freeway from downtown to the Inland Empire lately.