I'll start this one with a clear reminder that anyone who tells you that the people of Los Angeles and the rest of Southern California must either agree to any proposal to provide shelter for the homeless or turn their back on an emergency is giving you a false choice.
And it might just be a false choice cooked up in a brew of ingredients ranging from sincerity and hard work to politics and cynicism.
Anyone who has questions about President Donald Trump's so-called emergency at our southern border should understand how such matters can be manipulated.
Keep that in mind as you consider some questions about public programs to address homelessness, with another clear reminder that asking for an accounting of what local government is doing with taxpayers' money is not a matter of NIMBYism or any other form of obstruction.
This is about transparency and integrity in local government.
Here's one way to tell the difference between NIMBYism and defense of the public purse: When you can't get a straight answer to simple questions about deals that involve millions of taxpayers' dollars, it means that your local government lacks transparency. And it's a good bet that a lack of integrity is never far behind a lack of transparency in government.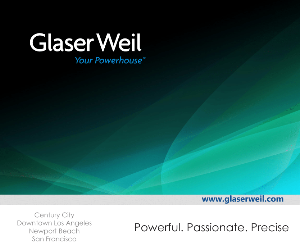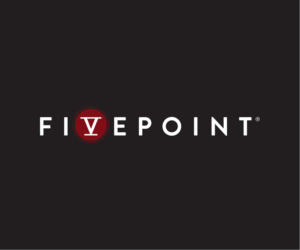 Here are the questions about the recent deal the City of Los Angeles struck to lease a portion of a warehouse at 1426 Paloma St., on the industrial edge of Downtown, and to convert it into a homeless shelter:
Why does the organization that's been designated to run the shelter need 60 full-time employees to staff a facility with 115 beds? That's roughly one full-time employee for every two people seeking shelter. The number seems high based on others run by experienced operators. There might be some good reason – could someone explain?
Why does the lease on the Paloma Street facility call for payment of $2.06 per square foot, based on the value of a three-year agreement and the square footage cited in a report from the city's Bureau of Engineering? Isn't that more than twice the average asking rent in the industrial sector of Downtown's real estate market?
Does anyone have plans to address the fact that a marijuana shop is operating next door to the site of the proposed shelter, which will offer counseling services for addiction? Doesn't it seem counterproductive to expect homeless individuals with addictions to make the first steps toward recovery while living next to a place that sells pot?
These questions are based on data from city documents, industry research and street-level, in-person reporting. Many attempts have been made to reach officials who might answer them – including Mayor Eric Garcetti through his office, as well as 14th District Councilmember Jose Huizar, who proposed the homeless shelter on Paloma.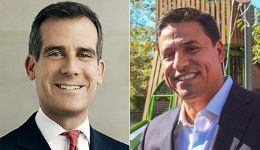 Questions also have been put to several of Huizar's colleagues – Mitch O'Farrell of the 13th District; Monica Rodriguez of the 7th District; Marqueece Harris-Dawson of the 8th District; and David Ryu of the 4th District – who reviewed and approved the plan as members of the Homelessness and Poverty Committee.
There's been no response from anyone in City Hall except Mark Pampanin of Ryu's staff, who dismissed any questions by calling the level of homelessness in the city an emergency and citing the long-held, neo-feudal tradition – that's my description, not his, by the way – that counts on members of the City Council to defer to one another on matters in their respective districts.
I've also attempted to reach the service provider that has been designated to run the shelter on Paloma Street under contract – a nonprofit entity that's known as Home at Last Community Development Corporation.
Here's a picture of the building listed as housing the office of Home at Last on the 7900 block of S. Western Avenue, where a board listing community services is blank.
No one answered a knock on the door on a recent visit. Calls and emails to listed numbers and addresses for the organization have not been returned. Calls to a phone number the organization gives out as a 24-hour-a-day source for help obtaining emergency shelter were not answered. The organization's website is mostly boilerplate material, and does not provide any information on its leadership, budget, workforce – or much in the way of specifics about ongoing programs, contracts or other works.
A call to a person identified as a leader of Bethel LA Community Development Corp., which has a website that lists Home at Last as some sort of affiliated entity, brought no response.
I've also attempted to reach several agencies and organizations that have publicly supported the plan for the shelter on Paloma Street and Home at Last. Among them are the Central City Association of Los Angeles, the Inner City Law Center and the Los Angeles Homeless Services Authority, an agency that oversees a budget of about $300 million a year and is jointly overseen by the city and county.
The only return call came from Greg Spiegel, a representative of the Inner City Law Center. He expressed faith in the system and process that led to the deal on Paloma Street but ultimately said he didn't know enough about it to comment on details such as the lease rate, the marijuana shop next door, or the qualifications of the designated service provider.
He referred questions on Home at Last back to LAHSA – and that organization completed the loop of silence in the face of these simple questions about the commitment of public money to address homelessness.
Voters throughout the City of Los Angeles and County of Los Angeles agreed in two separate votes to apply additional property and sales taxes to raise billions of dollars for housing and services for the homeless. Those were enormous acts of goodwill, and everyone deserves clear answers to obvious and logical questions about the programs.
Anything else threatens to make fools of voters and turn the pools of tax revenue they approved to address homelessness into slush funds for politicians.
Perhaps that's another emergency in its own right.
More Silence = Another Slush Fund?
Here's an update on SullivanSaysSoCal's latest public-records request to Huizar for financials on the most recent Night on Broadway event his office produced: His office sent word that records of the revenue and expenses ought to be ready by May 10.
An original request was sent to Huizar's office in December and got no response.
Then I sent a request in January under the state's Public Records Act.
The next and latest request – narrowed down based on parameters set by the Los Angeles City Attorney's office – was made in mid-February.
That means it will take roughly six months for an office of a Los Angeles City Councilmember with a full staff to produce records on how much came in and how much went out on an event that took place more than a year ago.
Will Callahan Change Domestic Equation?
All of Southern California – from working class to upper crust, from gated communities to inner-city streets – has reason to keep an eye on Callahan & Blaine's leading man Dan Callahan as he represents the family of the late domestic servant Maria Gomez Morse in a wrongful-death suit stemming from a triple murder.
Gomez Morse and Richard and Kim Nicholson – the Newport Beach couple who employed her for years as a housekeeper – were all killed last month. Investigators suspect Camden Nicholson, the couple's son, committed the murders. The suit on behalf of Gomez Morse's family presses a wrongful-death case against the estate of the elder Nicholsons.
Callahan is a natural-born, dyed-in-the-wool and long-experienced trial lawyer who mixes the Irish charm of his heritage, some swagger from his native Chicago, and a scalpel-edged legal mind in the courtroom.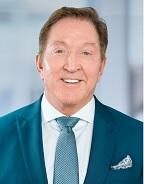 We'll see how this plays out in terms of compensation for the family – Callahan is known for winning some whoppers for his clients. But don't forget to check for long-term effects if this goes to trial. And don't be surprised if the courts and the rest of us have much to reconsider about how the we view domestic workers – and how the law applies to them – by the time Callahan makes his closing argument.
Callahan appears to be aware of the sensitivities that come with a case based on a murder as he proceeds – he took to LinkedIn recently to give an overview of the task ahead.
"This is a very difficult yet important case for us," he wrote on behalf of his Santa Ana-based firm. "For over 12 years, Maria was a housekeeper for this family. She was murdered in a triple homicide at their residence by the son, who, before the murders, [the] family had described as having 'uncontrollable 'roid rage and violent and delusional behavior.' We are representing Maria's family to seek justice."
About Those Sabbaticals
Last week I told you that sabbaticals seem to be a trend among top executives in the nonprofit sector and reported that Los Angeles County Economic Development Corp. Chief Executive Bill Allen got the idea to take one after talking with his colleague Fred Ali at the Weingart Foundation.
I also mentioned that Orange County Business Council boss Lucy Dunn has joined the trend, noting the Orange County Community Foundation's Shelley Hoss was an early adopter.
Dunn dropped a note to acknowledge Hoss as a local leader but also credited Carl Guardino, her counterpart at the Silicon Valley Leadership Group, for giving her the idea of taking an extended break.
3 Reasons to Go
The following exhibit, called Lightscapes: Re-envisioning the Shanshuihua, is reason enough to visit the Chinese American Museum at the Garnier Building on Los Angeles Street, part of the El Pueblo Historical Monument.
There's plenty more insightful history and wonderful art, too.
Need more?
It's free – now get over there.
UCI Beats USC, Berkeley in Chemerinsky Paper Chase
Call it a big win for the University of California-Irvine, which was chosen last week as the eventual home of the professional and personal papers of Erwin Chemerinsky, a distinguished scholar of the First Amendment and founding dean of the law school there.
The folks at UC-Irvine didn't crow about it, but they scored a victory over USC, where Chemerinsky taught for more than 20 years, and the University of California-Berkeley, where he now serves as dean and continues to win plaudits as a lawyer, scholar and educator.
The papers offer an unofficial indicator that the UC Irvine School of Law continues to emerge as a powerhouse alongside the similar long-term trajectory of the larger university and its hometown.
It also offers a reminder of how fast circumstances can change. Chemerinsky, after all, is the guy who was appointed at UCI back in 2008 – a bona fide LA liberal with high-minded plans for his new perch at a law school that had yet to admit its first class.
Flash forward 11 years and the law school is a young star on the national landscape, proceeding in line the UCI's overall rise among research universities, a climb that is now 54 years in the making. Irvine itself has grown into a multi-dimensional and broadly diverse city of more than a quarter million – and all of OC's Congressional seats are held by Democrats.
Chemerinsky's papers include publications, teaching materials, case and research files, audio and video recordings, media and publicity materials, and correspondence, among other items.
His decision to donate them has stirred some excitement for UCI Libraries Special Collections & Archives.
"His collection includes both published and unpublished works – ranging from landmark cases to his class lecture notes – that will support the research and teaching mission of the campus," said Lorelei Tanji, university librarian. "We look forward to working with Dean Chemerinsky to make his gift accessible to the community and to develop future programs that will highlight its significant facets."
Sullivan Says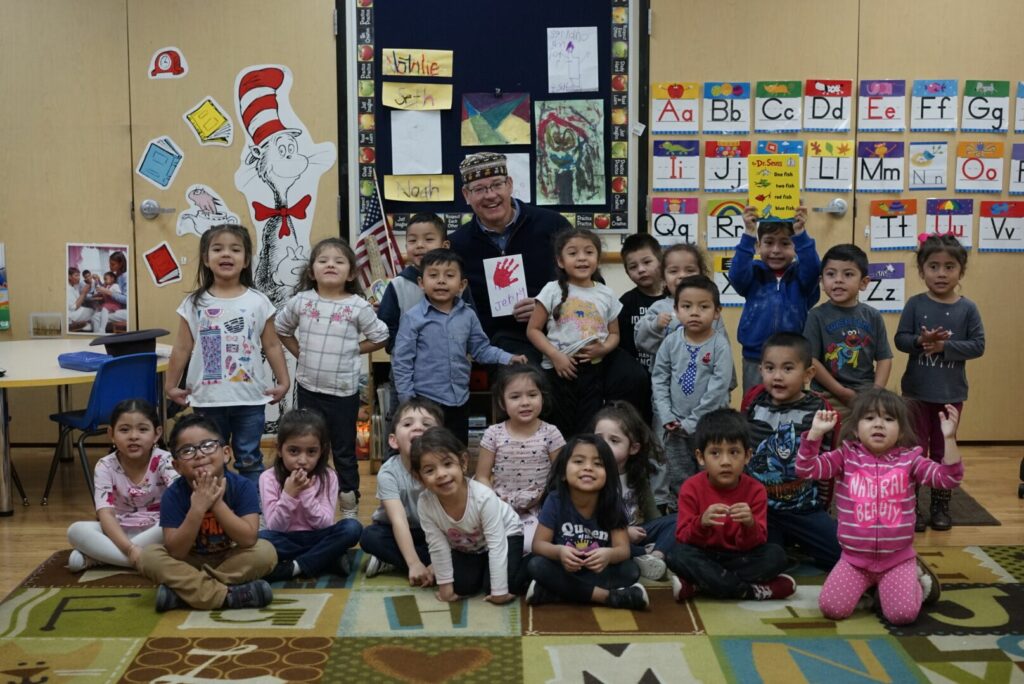 It was a true joy to read to this bright-eyed bunch of Santa Ana's brightest on a recent visit to KidWorks. And it meant even more making the connection at a center named for Dan Donahue, the much-loved and late brother of Pat Donahue, chief executive of the Donahue Schriber commercial real estate outfit, and Terry Donahue, one-time and always respected UCLA football coach – both of whom do much to support various causes that touch lives throughout SoCal.