This simple inquiry went to a staff representative of 1st District Los Angeles City Councilmember Gil Cedillo on the afternoon of July 16: 
My questions pertain to the $2 million that Atlas Capital Group reportedly agreed to give to a fund controlled by Councilmember Cedillo through his public office.

I'd like to know the purpose of the fund, its current disposition, and whether there is any mechanism in place for reporting or making available to the general public updates on specifics of its use and status.
This response came on July 30, attributable to Cedillo himself:
The private contribution of $2 million dollars is intended to be deposited into the CD-1 Public Benefit Trust Fund and earmarked to support efforts to produce affordable housing production, protect tenant[s] against displacement and preservation [of] at-risk housing in CD-1. If feasible, my office is pursuing the appropriate legislative action to establish an oversight body consisting of diverse non-City community stakeholders to ensure future expenditures are reinvested in affordable housing. I brand the fund as the "Good Neighbor Fund" creating a resource base in a post-redevelopment era in which the single largest source of affordable housing finance has been eliminated.
That sounds very official – some jargon, a slogan, and a claim that might or might not be true but comes with no substantiation in any case.
Which led to these follow-up questions, sent on July 31:
1) Why would it not be "feasible" to pursue "appropriate legislative action to establish an oversight body" for the Good Neighbor Fund?

2) Why is legislative action necessary to establish an oversight body?

3) What legislative action would the establishment of such a body entail?

4) Could such an oversight body be constituted without legislative action?

5) By what method would members of any oversight body be chosen in any case?

6) Will you make the records of the Good Neighbor Fund available to the general public online via your office website and in print format at your City Hall and satellite offices?

7) Why, if so?

8) Why not, if not?

9) What do you mean by "diverse"?

10) What do you mean by "non-City"?

11) Could you please clarify this: "support efforts to produce affordable housing production"

12) What does this mean? "to ensure future expenditures are reinvested in affordable housing."

Where does reinvestment come into play? Does "future expenditures" refer to the $2 million or some other money?

Is the $2 million intended to be invested directly in efforts to produce housing, protect tenants, etc., or is there another aspect that suggests a re-investment is somehow involved?

13) By what measure do you base your contention that the now-defunct redevelopment agencies were the "single largest source of affordable housing finance"?
Those follow-up questions led to this, which came from the Cedillo staffer on August 1:
I am out on vacation for a week. I will get back to you.
And my response on the same day:
Enjoy your time off. I'll be filing my column at the close of business next Monday, Aug. 5.

I'll go with … the information you've provided and the questions that remain unanswered if I don't hear from you or one of your colleagues by then.
That brings us to this point, with a growing number of unanswered questions about $2 million that a special interest plans to give to a City Councilmember's office.
Columnist's Viewpoint
President Donald Trump being wrong about so many things doesn't make it right for local politicians to engage in this sort of behavior.
There's something seriously wrong about a local government and political system when three simple questions about a $2 million gift from a private enterprise to a public office lead to so many matters that require follow up.
It's tough to say whether Cedillo or anyone who voted for him ought to be more embarrassed at this point.
Street-Level Intelligence: Gascon Looks for Pad, Leans Toward Go on DA's Race
Word on the street has San Francisco District Attorney George Gascon looking to set up a residence somewhere in LA County – the latest indicator he'll attempt one of the most unorthodox political moves in California since Jerry Brown ran for mayor of Oakland as a first step on a road that led him back to the governor's mansion.
Gascon recently confirmed he's mulling a return to LA and a bid for the DA's post here. His resume portrays him as a candidate with the credentials of a career cop with LAPD, and his subsequent work as a DA in San Francisco positions him as a reformer compared with incumbent Jackie Lacey's more conventional approach to the duties of LA County's top prosecutor.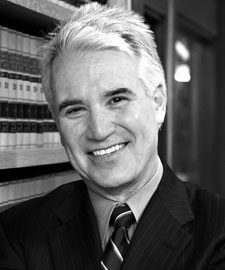 Gascon's bid for the DA's office in LA is unorthodox for reasons that go beyond an outlook peppered with talk of a "data-driven" approach as a way to reduce or eliminate racial and other biases of the justice system.
Gascon also has put together an unlikely professional itinerary that bridges politically conservative and liberal territories.  He rose to the assistant chief's post at LAPD, which led to the job of top cop in both Mesa, Arizona, and San Francisco. He left SFPD when then-mayor Gavin Newsom appointed him to the DA's post there, and later won another term as top prosecutor in his own right in a 2015 election.
He still has plenty of time to re-establish his residence in LA County for a run for DA next year.
Arizona Influence TBD for LA Downtown News, Pasadena Weekly
Gascon's three-year tenure in Mesa is the least of the Arizona influences entering LA's bloodstream lately.
Start with the Times Media Group, which has nothing to do with Patrick Soon-Shiong's LA Times, by the way.
It's a Tempe, Arizona-based outfit that pushed west last week, when it acquired a group of community publications that includes the LA Downtown News, Pasadena Weekly, the Argonaut on the Westside, and several other titles spread from San Diego to Ventura County.

Terms of the deal with Pasadena-based Southland Publishing were not disclosed.
The SoCal titles will join 15 community newspapers that Times Media Group owns in the suburbs of Phoenix.
Among Times Media Group's holdings in Arizona is a weekly called the East Valley Tribune, which is based in Mesa and credited by some for keeping a journalistic eye on goings-on in its circulation area on the eastern flank of Phoenix.
Scott Smith, who currently serves as chief executive of Valley Metro, the public transit agency for the Greater Phoenix area,  neighboring cities, said he was finishing up his tenure as mayor of Mesa when the Tribune Media Group acquired the publication.
Scott said the city got significant coverage from as many as six reporters spread over several newspapers – including the East Valley Tribune, Arizona Republic, and Mesa Independent – when he first took office.
Coverage was nearly decimated by the time he left as mayor, which added weight to the Times Media Group's move to buy and maintain operations of the East Valley Tribune.
"They saved our local paper," Smith said. "It's not what it used to be – but it was a daily newspaper, and what daily is what it used to be? I give them high marks for being here and engaging, and for community stewardship."
It's unclear whether Times Media Group picked up the Southland Publishing titles in a distress sale – both the buyer and the seller are privately held.
It's notable that Southland Publishing acquired the 47-year-old LA Downtown News on undisclosed terms less than three years ago and the publication has shown no visible signs of growth since then.
Times Media Group President Steve Strickbine indicated that the new ownership will allow some time to take a measure of the various titles and their community ties before introducing any basic changes.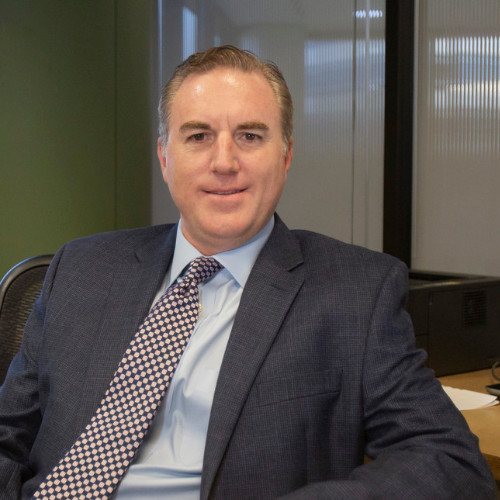 "Being a good steward first and foremost means getting to know how things work, getting to know the people and contributors," Strickbine told SullivanSaysSoCal. "We're excited to get to know those folks. We believe the future of these kinds of publications is community news – bringing important facts to the community as daily newspapers face more difficulties in handling all those beats."
Strickbine also suggested that Times Media Group will bring some best-practices on digital advertising that it's honed in its Arizona operations to its new properties in SoCal.
"There is more digital to be offered than Southland made available to advertisers," he said. "We think there will be some nice opportunities to augment relationships with advertisers."
Another Desert Breeze: ASU Fills DTLA Post
Arizona State University, which also is based in Tempe but has been building a presence in SoCal for years, went to USC to pluck a leader for the journalism program it plans to launch in Downtown LA.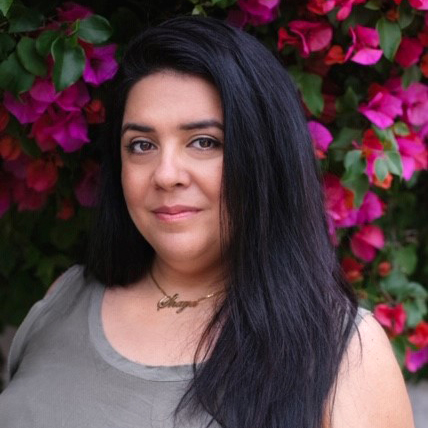 Shaya Tayefe Mohajer is an Associated Press veteran who has an undergraduate degree from University of California-Irvine and a masters degree from New York University. She has spent the past two years at USC's Annenberg School for Communication and Journalism, most recently in the post of director of writing for a student-led publication titled Annenberg Media.

Mohajer has been tapped as bureau chief for the LA program that ASU's Cronkite School of Journalism and Mass Communication aims to set up in the old Herald-Examiner building in Downtown Los Angeles, where she'll "help students identify and produce daily digital and broadcast content for existing partners and will work to establish new media relationships in the region," according to the school.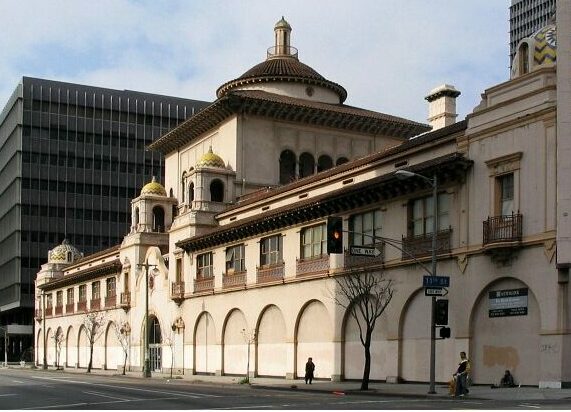 Mohajer starts this month, and the Cronkite School program is expected to take residence in the Herald-Examiner building next year.
Dunn's Blue Note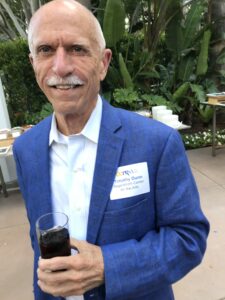 Tim Dunn turned heads with this brash bit of blue at the recent Summer Media Mixer hosted by the OC chapter of the Public Relations Society of America at the Fashion Island Hotel in Newport Beach.
Little did any of the newshounds know that it was the second time around for the director of public relations at the Segerstom Center for the Arts and his eye-catching jacket. Dunn first wore it as a model in a fashion/fundraiser show presented by the Beverly Sills Chapter of the Guilds of Segerstrom Center for the Arts – and that event also happened to be held at the Fashion Island Hotel.
The Guilds of the Segerstrom Center is made up of 19 adult chapters and two special chapters that "are committed to sharing the magic ability of the arts to enhance, enrich and even change lives." The various chapters sponsor year-round events and fundraisers to "raise awareness of the renowned artists and performances to be enjoyed at the center and the important education and community programs in addition to scholarships for the ballet school."
The Beverly Sills Chapter calls on family and friends to serve as models for its annual fashion catwalk.
Other OC Notes …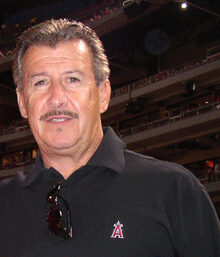 Word from sources with some knowledge say that Long Beach Mayor Robert Garcia's unabashed talk of his city as a potential spot for a new baseball stadium might make him a pawn in a leverage play by Arte Moreno, who is negotiating with the City of Anaheim for a new lease on Angel Stadium. Some knowledgeable folks note that one party's leverage can be another party's foot in the door …
Looks as though Bill Lobdell has resurfaced in a PR role for Pacific Life Insurance Co. in Newport Center. That adds another tour in OC's establishment to the resume of Lobdell, who also counts stints at the LA Times and its Daily Pilot, the City of Costa Mesa, and the Irvine Company …
The Irvine Company's Doug Holte manages to give a significant amount of time and energy to philanthropic efforts – he's done a turn as chair of the Orange County Community Foundation and still serves on its board, to give two examples.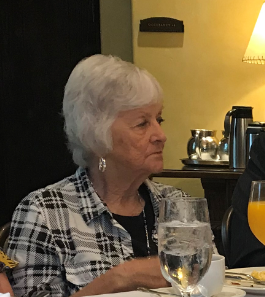 A recent trip to Shady Canyon Golf Club for a judging session for the upcoming National Philanthropy Day Awards Luncheon revealed that it might be in the genes – his mother, Carol Holte, was among the community members who gave their time to assess the many laudable nominees for this year's honors. You can't entirely rule out the possibility that philanthropy is a learned behavior for the younger Holte, though –  his mother did allow that, while she's very proud of her boy, there were times when he "could be a rascal" when he was growing up. Fair enough, and a fun bit of color in advance of the awards, which will presented by the Association of Fundraising Professional's OC chapter on November 14 at City National Grove in Anaheim. Visit npdoc.org for more information.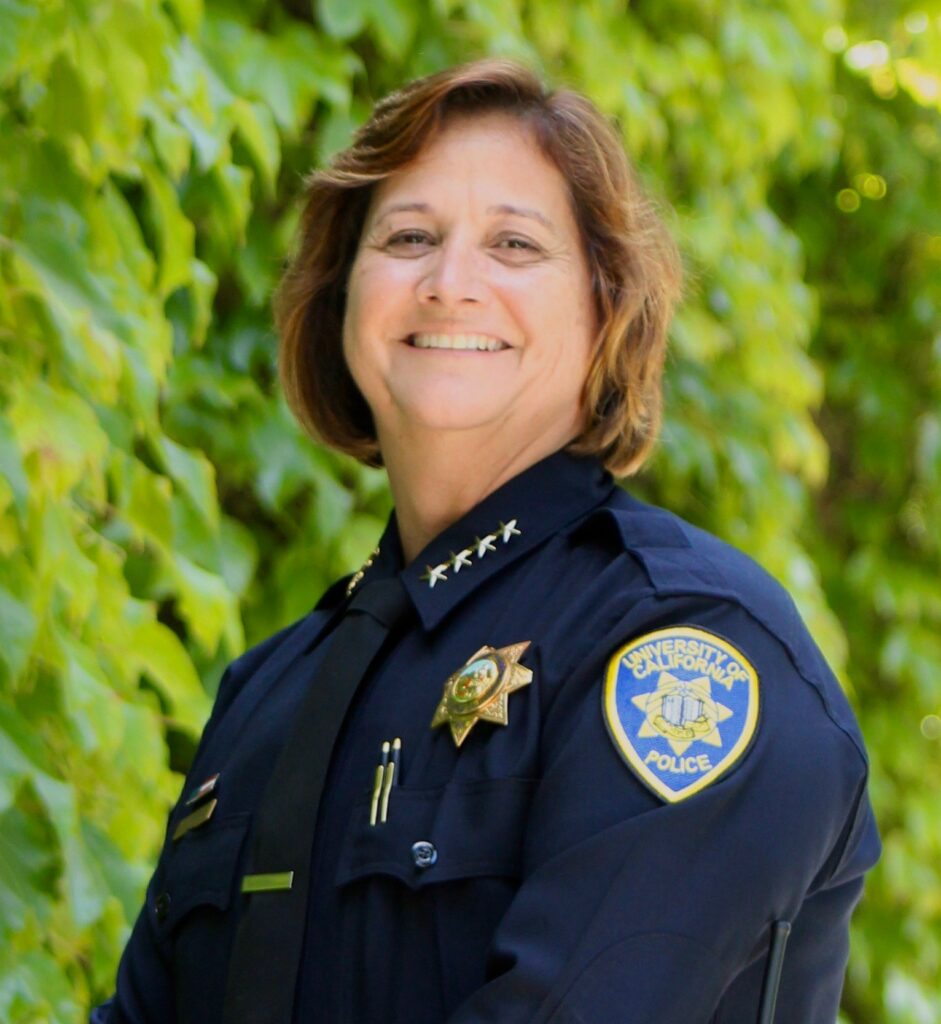 Good to see UCI Police Department Chief Liz Griffin bringing her own brand of community policing to campus. A recent lunch hour found the new arrival from Long Beach PD unfiltered and more than polite and patient while responding to well-wishers and waiting for her lunch order at Tender Greens at University Town Center.
Sullivan Says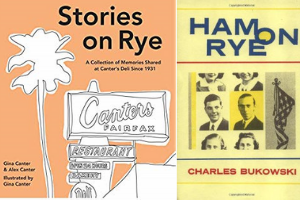 Not sure but would like to think that Alex and Gina Canter intended an homage to Charles Bukowski by picking "Stories on Rye" as the title for the collection of stories that spans the 90 years their family's restaurant has been serving customers in the Fairfax district.