Forget the talking heads of cable TV, yakkers of talk radio, blowhards of the blogosphere and thumbtacks on Twitter – everyday life in SoCal consistently makes the case that President Donald Trump's loose language about immigrants from Latin-American lands is a disservice to the country.
We hear a lot from the president that seems intended to divide America into a life of "us" and "others."
Consider this story the latest installment of the great American tradition of all of us becoming one with each other.
This is just one of thousands of stories that play out to some degree in SoCal every day, and it starts in the heart of the region, on Whittier Boulevard in La Habra.
The city of about 60,000 is tucked just inside the Orange County line about 20 miles east of Downtown LA. It's where you'll find a well-appointed retail hub called La Habra Town Center, which counts a Northgate Gonzalez Market among its lineup of retail shops and restaurants.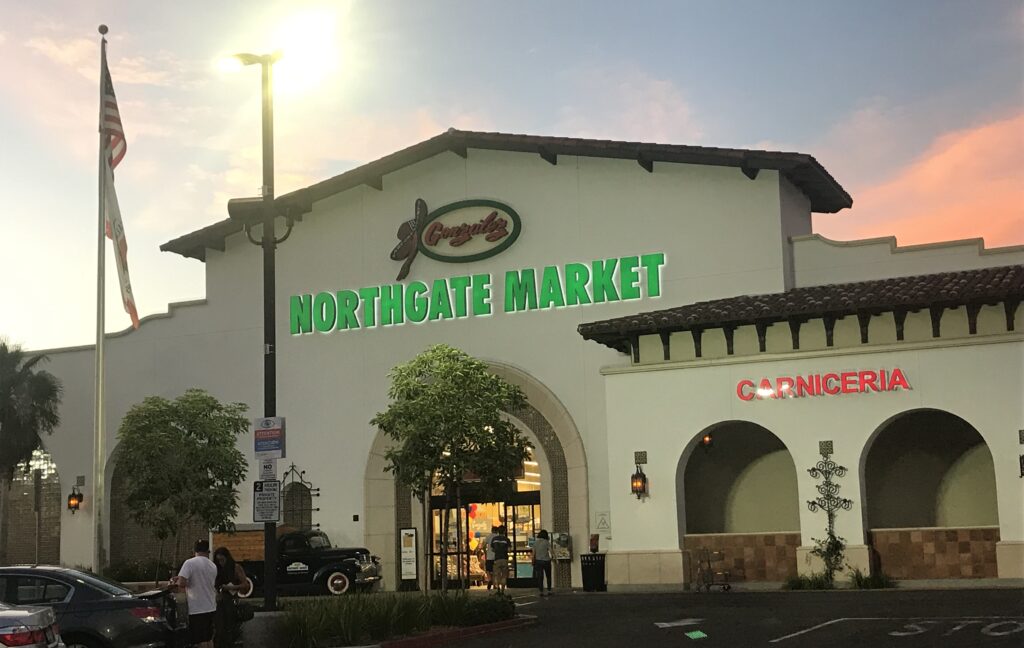 It's not the typical Northgate Gonzalez store. The Anaheim-based chain is known for catering to Latino-American shoppers, with a lot of its stores in urban locations that are considered small by today's standards. That means you might have to maneuver carefully down tight aisles as you peruse a selection that seems just as narrow compared with a lot of mainstream grocery stores these days.
Neither the aisles nor the selection is narrow at the Northgate Gonzalez at La Habra Town Center, though.
It's a big place, gleaming and bright and fun.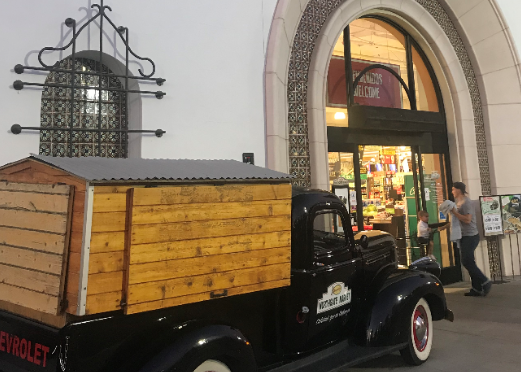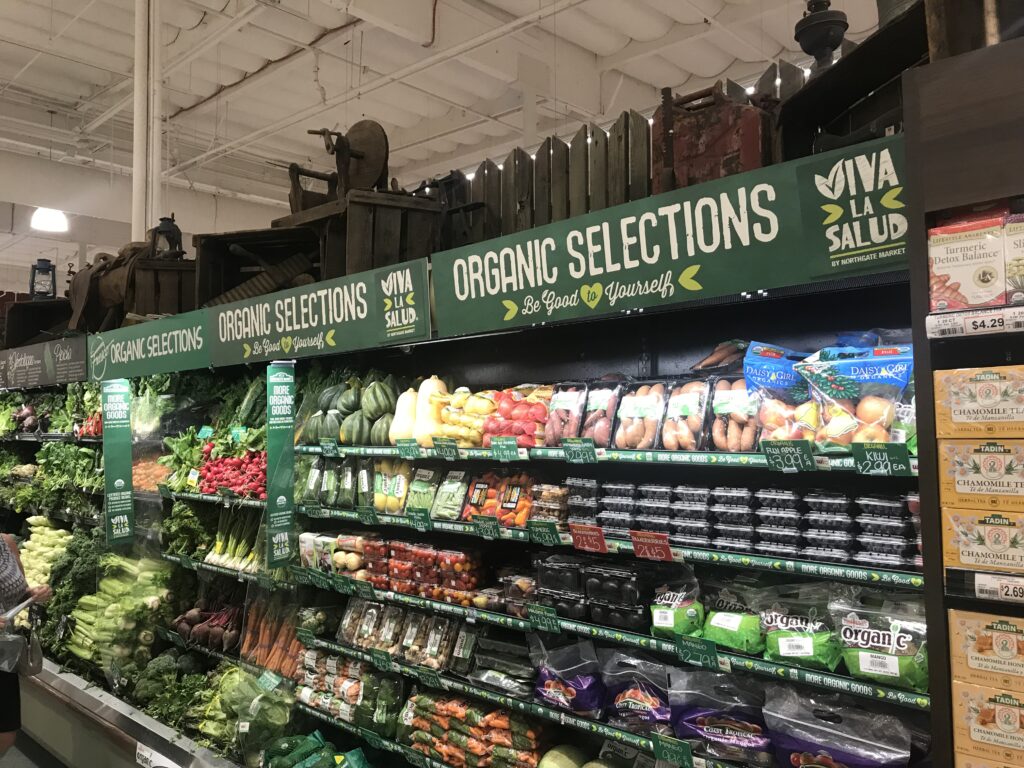 There's a 1941 Chevy delivery truck parked as a prop outside the place – perfect for a selfie.
There's a food court inside – grab-and-go meals as well as a place to sit and dine on offerings from a tamale bar, salsa bar and salad bar. A counter with specialty meats and cheeses beckons. A well-stocked section of organic produce gets its own display amid colorful displays of fruits and vegetables.
The place is a practical example of the great tradition of cultural assimilation and contribution that has drawn the strengths of generations of immigrants and made them part of the U.S.
Yes, Latino-Americans are assimilating – getting used to U.S. products, services and styles of retail.
And, yes, our larger culture is taking influences from Latin-American lands. Ask anyone what quesadilla means in English and it's an even-money bet they'll say it means quesadilla – and think about that for a minute.
This cycle of assimilation and contribution comes together at the Northgate Gonzalez store in La Habra.
There's a definite Latino style to the place, but not in a way that excludes – the signs are as likely to lead with English as Spanish, for example. A shopper would have no problem filling a typical American shopping list there – and that includes the hipsters and foodies who are coming from every ethnic segment of our population these days.
It doesn't take a visitor long, in any case, to realize that there's an awful lot going right at this store. And it's not a long leap to consider that there has to be an awful lot going right when it comes to immigration and assimilation – all the heated rhetoric and regrettable imagery aside – for Northgate Gonzalez to grow from a single small shop in Anaheim in 1980 to today's lineup of 40 stores and annual revenue estimated at close to $800 million. More still for the chain to be poised, as it is, to grow into the mainstream market.
Now shift south another 20 miles or so to Downtown Santa Ana, where there's some very cool stuff going on these days. A gallant old strip of 4th Street is being remade into something new and exciting, with influences from all over the demographic spectrum of the area.
The process has involved bringing new concepts, including a "streetwear block" with pop-up space and brands such as RIF, BAIT, Notus and Stussy that will soon join other hip shops and restaurants amid the action of digital-age startups in the area. Those enterprises are anchored by the 4th Street Food Court, where Electric City Butcher offers "custom hand cuts" of "hormone and antibiotic-free" meats amid a foodie's maze of creative eats.
All of that plays out just a block or so away from a complement of shops and restaurants that have for years focused on the Latino-American community (full disclosure: the 4th Street Market is a sponsor of SullivanSaysSoCal.com).
The change on 4th Street has been ongoing for some years, but it hasn't always been easy. Creating a new scene and feel for even a few blocks of a city doesn't just happen. Some have cast the changes in DTSA in terms of "us" and "others," viewing the transition as outright subtraction in spite of the obvious additions to the area. Such contention is largely in the past but nevertheless provides living proof that social division and loose language are tactics sometimes deployed by both extremes when it comes to debates on immigration and assimilation.
Immigration and assimilation move forward nonetheless, with newcomers and longer-standing communities moving toward one another steadily as each realizes the common ground that underpins their day-to-day lives.
Count on Northgate Gonzalez for yet another example of the tradition – this time just down the street from the new and hip center of DTSA. There are some new ideas on the drawing board for the chain's store just east of the 4th Street Food Court.

This rendering is not a final version of the plan, but it offers an indicator of a makeover that's expected to include upper floors for a residential development and something fresh for the store below.
It's doubtful that the new store will replicate the La Habra location – there doesn't seem to be enough land involved. Here's guessing that it will, in any case, bring something unique to the Northgate Gonzalez portfolio and DTSA.
Northgate Gonzalez didn't return a call seeking comment on its plans on 4th Street.
A steady buzz in the area and some of the features of this early rendering combine to suggest a new concept that will demonstrate a well-worn truth: Immigration and assimilation expand the mainstream to gather the strengths of newcomers.
Columnist's View
President Trump seems determined to promote a general sense of division as a way to produce strands of bad information and ill will. The plan, it seems, is to use these strands to reweave the larger fabric of our society in a new, depressing and dangerous pattern.
The loose language that the president applies to immigration and immigrants does not match reality – as a simple trip to the grocery store can tell us.
Immigration and assimilation are not easy or fast processes – they are societal and generational in nature.
They also are the key to the success of our American Experiment.
It's time for a president who will choose the right path even when it's difficult instead of the lazy way that might appear easy but will soon grow too narrow.
Check Cedillo on Chinatown Caper
Here's an example of why President Trump being wrong doesn't make it right for politicians on the other side of the political divide to do whatever they please – or whatever pleases special interests.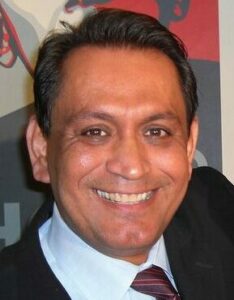 Last week we reported a vague response to some of the initial questions raised by the $2 million that the office of 1st District Los Angeles City Councilmember Gil Cedillo is in line to get from Atlas Capital Group, a developer that recently received approvals to build an upscale apartment complex in Chinatown without any requirement for affordable units.
Since then there has been some media coverage of a deal Cedillo has reportedly worked out to preserve 124 affordable apartment units at the Hillside Villa complex in Chinatown.
Here's an update: The deal on Hillside Villa isn't done, it doesn't appear to make much sense, and Cedillo still hasn't gotten beyond his vagueness to answer followup questions from SullivanSaysSoCal about the $2 million fund or a new set of inquiries about Hillside Villa deal as of this writing.
Here's a link to a motion Cedillo made in City Council to move his plan along:
http://clkrep.lacity.org/onlinedocs/2019/19-0771_mot_07-03-2019.pdf
Anyone else think this looks like a blank check for a half-baked plan to be covered by uninformed taxpayers?
Cedillo's office as of this writing couldn't provide the terms of the current loan and agreement between the city and owner of Hillside Villa, or the terms of whatever is being proposed under the new deal.
Stay tuned.
Columnist's View
The City of Los Angeles is ailing for a number of reasons, some of which are under investigation by the FBI, IRS and others.
Additional reasons can be found in the 15 members of the LA City Council, who often work in the shadows and act like feudal lords as they cut deals with special interests.
Cedillo's conduct points to the dangers of a public official acting individually in the shadows, especially at a time when a sense of community and a fully informed civic movement are needed.
LA has some big challenges that are interrelated, ranging from homelessness to affordable housing to public education and economic development.
Strategic thinking will be required to meet these challenges broadly, for the betterment of the entire city.
Too many public officials seem to work in the dark to serve narrow interests for their own tactical advantage.
It's time for someone with a broader view to lead.
On – and In – the Money at UCI
There's not much broader in approach or more strategic in concept than a research university.
Give the University of California-Irvine credit on both counts, along with kudos on a couple of recent achievements.
The school this week topped the annual rankings of "Best Colleges" in the U.S. by Money.com – the new name for the all-digital version of what had been known as Money Magazine.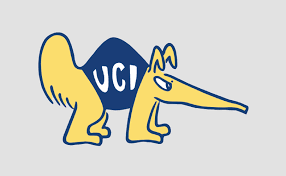 UC-Irvine rose from a No. 3 ranking last year to knock Ivy League member Princeton University from the top of the heap.
The annual ranking considers 26 factors spread over three equally weighted categories – quality, affordability and student outcomes.
The combination of categories shone a light on key aspects of UCI's efforts to craft a strategic approach that meets a broad sense of service.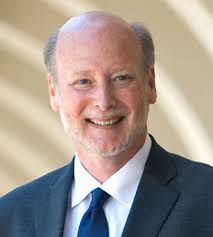 "It is our mission and our privilege to ensure that a world-class education is available to talented and ambitious students of all backgrounds and circumstances," UCI Chancellor Howard Gillman said in a statement.
The school noted that almost half of the members of its incoming freshman class for the 2019-2020 academic year who are California residents will be the first members of their family to go to college.
The Money.com survey found that the median debt load for UCI graduates who took out loans was about $19,000, which compares with a national average of about $27,000, according to the Association of Public & Land Grant Universities.
The Money.com survey pegged "early-career" earnings for UCI graduates at an average of $57,700 annually, compared with $47,000 nationally, according to a separate survey published by Inc. Magazine.
Research Record
UCI researchers, meanwhile, set a school record during the 2018-2019 academic year by drawing $441 million in grants and contracts.
The funds flow to researchers engaged in everything from a "project to improve high-needs students' reading and writing skills" to one to "better manage the state's forests and wildlands in the face of climate change," according to the school.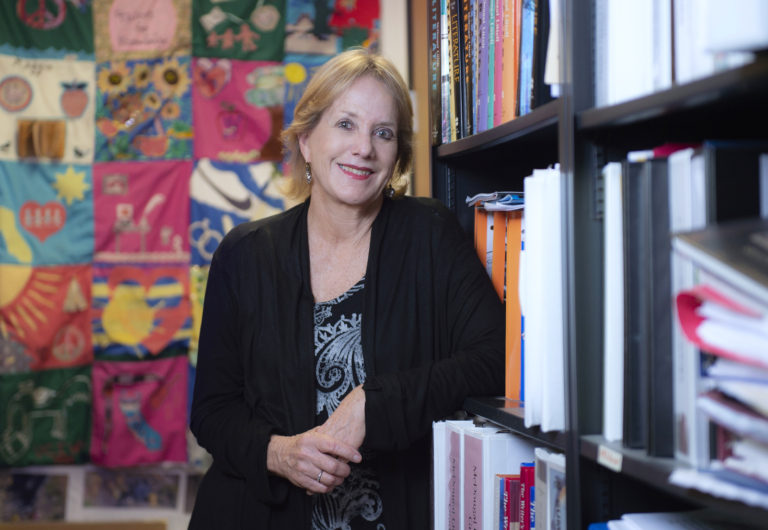 "This research funding milestone signifies progress toward our campus strategic plan goals while accelerating UCI's ascent among its Association of American Universities peers, having a meaningful impact on regional economic development and making strides to improve society through globally prominent research," said Enrique Lavernia, UCI provost and executive vice chancellor, in a statement.
Members of the Association of American Universities are commonly referred to as research universities. Other SoCal schools with membership in the organization are CalTech, UCLA and USC.
UCI's total funding for research last year compares with about $1 billion a year that typically goes to researchers at UCLA, its peer in the state system.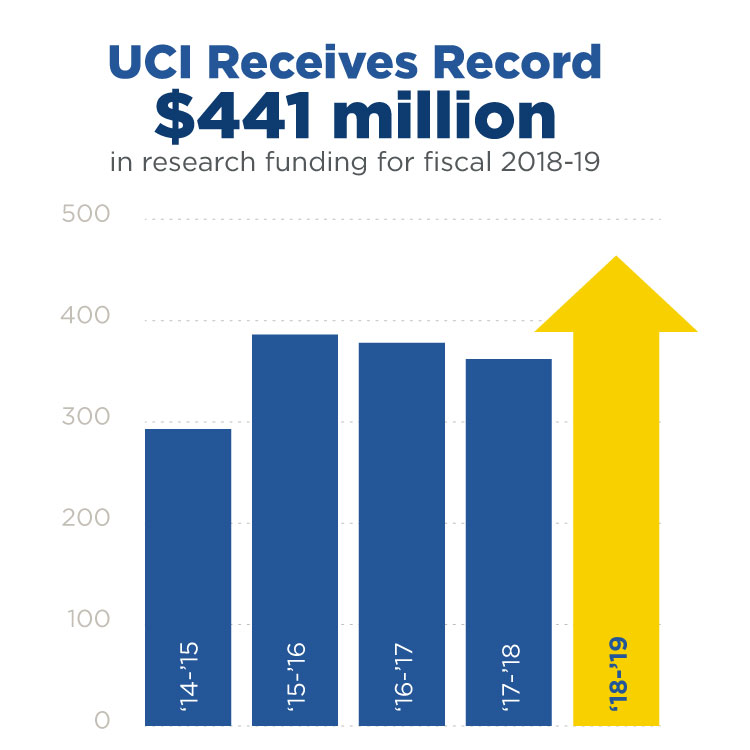 The UCI Health System saw the biggest chunk in research funds, led by its School of Medicine, which garnered $155 million. The Institute for Memory Impairments and Neurological Disorders got $30 million, and the Chao Family Comprehensive Cancer Center received $25 million.
The boost might come in handy as the school recruits a new chief executive office for UCI Health, which is conducting a national search to fill the spot Richard Gannotta will soon leave for a post as chief medical administrator at Irvine-based medical device maker Masimo Inc.
High OCTANe
UCI isn't the only outfit in OC setting a new pace when it comes to raising funds.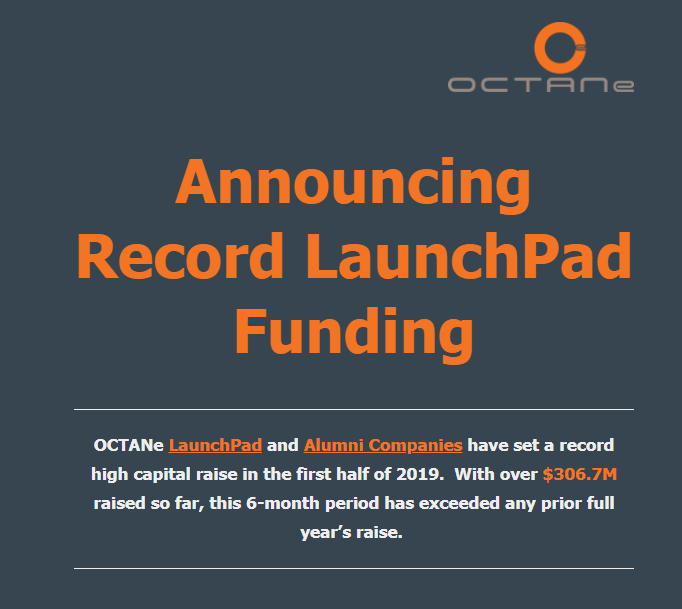 Aliso Viejo-based OCTANe LaunchPad – a small business development center specializing in tech and life-science entrepreneurs – saw $306.7 million in funding go to its current crew of companies and alumni over the first six months of this year.
That's more than any full year in the past.
Just one quibble for OCTANe Chief Executive Officer Bill Carpou, who's ready and eager to welcome more locally based investors.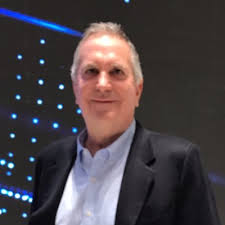 "When it comes to the entrepreneurs getting backing it doesn't matter whether it's from Silicon Valley, New York, Boston or Zurich," Carpou told SullivanSaysSoCal. "Since 2010 we've seen 86% of our companies get funded, so we're getting the funding that's out there."
But, Carpou added, "the fact that it's not coming from local firms and investors means that it's a missed opportunity, because the fees and profits and other gains don't go back into the startup ecosystem."
Carpou meanwhile attributes the steady gains by OCTANe LaunchPad participants and graduates – and this year's big leap – in part to the data his organization is able to provide for prospective investors. The program tracks about 1,000 companies that have come through its doors over the past 10 years of so, and compiles benchmarks in 30 categories ranging from the potential market to the quality of management teams.
The data base is a key tool that can be used for comparison purposes by investors considering an enterprise affiliated with OCTANe LaunchPad, according to Carpou.
Hats Off to Holly!
Here's something for anyone who lives in northern LA County – or might want to live there – from the LinkedIn feed of Holly Schroeder, chief executive office of the Santa Clarita Valley Economic Development Corporation:
"SCVEDC has been hearing from companies that the job applications they receive are mostly from outside SCV and they believe that residents don't know about them or the opportunities locally. But there are so many great jobs posted on our new job board – jobs like Corporate Controller, Business Analyst, and a bunch of engineering positions. Surely there are SCV people who want to shorten their commute! www.liveworkscv.com"
Simply put in service of the employers who make up her membership and the population of the region she represents – and a valuable indicator of the sort of mismatch that sometimes creates a temporary hurdle for an oft-overlooked growth market of LA County.
Correction
A story in the August 6 edition of SullivanSaysSoCal incorrectly reported that Tempe, Arizona-based Times Media Group acquired the Mesa Tribune from Freedom Communications Inc. in a bankruptcy sale in 2010. The publication was called the East Valley Tribune by then, and it was acquired from Freedom Communications by 10/13 Communications LLC. Times Media Group bought the publication from 10/13 Communications in 2016.

About All That Food
You could understand if anyone might have a problem with a food-eating contest on the edge of Skid Row, where thousands lack the basics of food and shelter.
This one has an offset.
The Day-Lee Foods World Gyoza Eating Championship – replace hot dogs with Asian-style dumplings and you'll get the picture – is slated for August 17 as part of the 79th Annual Los Angeles Nisei Week Japanese Festival in Little Tokyo.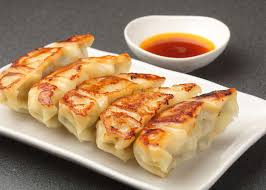 The main contest will be held at the Japanese American Cultural and Community Center Plaza on the 200 block of S. San Pedro Street, preceded by several variations on the theme, including an old-fashioned showdown between cops and firefighters as represented by LAPD and LAFD.
Anyone feeling queasy about using food as prop for such folderol while hunger haunts the streets just south of Little Tokyo can find some relief in this: Day-Lee Foods will donate 25 pounds of food to the Los Angeles Regional Food Bank for every pound devoured in the competition.
Visit niseiweek.org for more information on the festivities.
Sullivan Says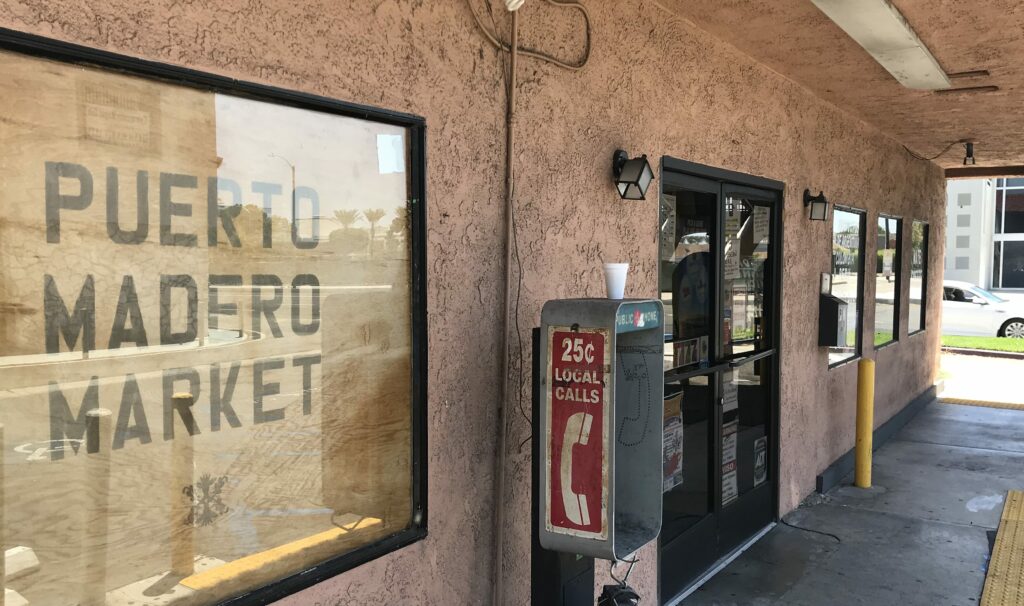 Condolences to all in pain after last week's OC stabbing rampage, offered with the reminder that the areas of Santa Ana and Garden Grove struck in the deadly spree are generally safe, pleasant, hard-working – and full of wonders such as SoCal's best empanadas at Puerto Madero Market amid a worn strip mall just off 17th and Bristol streets.