There's a lot of back and forth about whether the Republican Party is in thrall to Donald Trump, but recent signals from Orange County indicate the ex-president is fading away.
That flies in the face of perceptions helped along by cable TV, talk radio and the churn of social media—all of which seem determined to provide Trump's persona with the much-needed oxygen of free publicity.
Countering those forces is word along the OC coast that South Carolina Senator Tim Scott and Florida Governor Ron DeSantis recently called on the Lincoln Club, among other stops in SoCal.
Both have previously mouthed words of deference to Trump—but neither appeared to be waiting around for him to decide the GOP's future as they delivered remarks to crowds in the main meeting room of the Pacific Club in Newport Beach. Indeed, the respective timing and itineraries for the recent swings through SoCal by Scott and DeSantis put each on the radar as officially undeclared but obviously ambitious candidates for the Republican presidential nomination in 2024.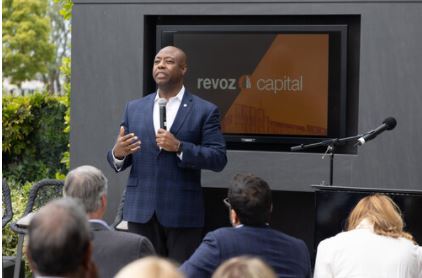 Scott followed up his talk to the Lincoln Club with a stop at the home of Richard and Lisa Merage for a "Social Impact Summit" focused on opportunity zones. It's a subject of particular interest to Lisa Merage, who runs opportunity zone investor RevOZ Capital LLC with Alex Bhathal, her brother.
Scott joined the RevOZ crew in showing an ability to work across the aisle. Former Baltimore Mayor Stephanie Rawlings-Blake—a dyed-in-the-wool Democrat—also attended the event at the Merages' place.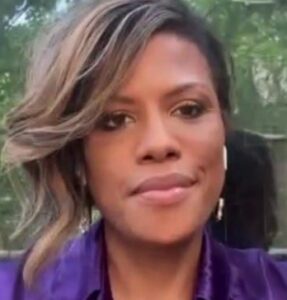 Word has it that Scott met separately with local GOP heavyweight David Horowitz, who has shown an ability to work across an intramural aisle. Horowitz has a reputation as the rare OCer who is a member of both the Lincoln Club and the OC chapter of New Majority, which drives closer to the middle of the road.
DeSantis apparently worked across the same aisle, meeting with high-profile trial lawyer Dan Callahan, current chairman of the local New Majority chapter. The Floridian spanned SoCal's geographic aisle, too—he mentioned during his Lincoln Club appearance that he had stops in LA on his itinerary.
A new and debilitating virus called Covid-19 might have played a key role in undoing Trump's bid for re-election, but it looks as though it will be the time-tested virus of White House ambitions that undoes his comeback.
Berggruen Fellow Seeks Best Practices
I wasn't sure why I set this aside from the June 7 edition of the Wall Street Journal:
"Shanghai-based Xiaohongshu— which means "Little Red Book" in Chinese and is backed by Alibaba Group Holding Ltd. and Tencent Holdings Ltd.— wrote in a post on China's Twitter-like Weibo platform on June 4, "Tell me loudly, what is the date today?"

 

The Friday post, which was shared on the 32nd anniversary of the day that Chinese troops crushed peaceful student protests in Tiananmen Square, was quickly deleted. By midnight Friday in China, Xiaohongshu's entire Weibo account—which had 14 million followers—had disappeared, replaced by a message that said the account was unavailable for suspected violations of laws and regulations."
I was glad I set it aside three days later, when I got word about the 2021-2022 cohort of fellows named by the Downtown LA-based Berggruen Institute. The fellows are chosen to generate ideas that "reimagine foundational systems and grow from interdisciplinary symbiosis and exchange."
It sounds like that boils down to the non-profit organization providing some material support while the fellows ride through unbridled brainstorms, checking in with each other along the way.
You can see more on each of the fellows here.
The item from the Wall Street Journal came back to my mind when I read about one of the fellows in particular—Yaël Eisenstat, a CIA officer-turned-Facebook executive-turned-activist who is currently focused on technology's effects on the public square and democracy.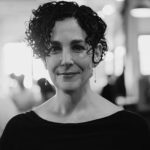 "Her work at Berggruen will focus on what the public square and open, democratic debate look like in the digital world and how we can change the current incentives to reconcile social media's dominance of these public spaces with democratic principles," according to the institute.
The Wall Street Journal clip and Eisenstat's bio combined to remind me that best practices in oppression have gone from a brutal crackdown on an actual, physical crowd in Tiananmen Square to a stealthy kidnap of an entire community in cyberspace.
Question for Eisenstat: Can best practices in freedom keep pace?
Stay tuned.
Hope of the City
This edition of the podcast brings back City of Hope Orange County Physician-in-Chief Dr. Edward S. Kim to discuss his recent honor from Friends of Cancer Research.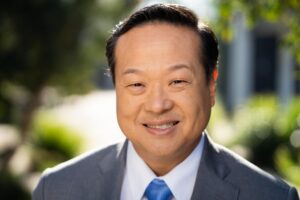 Kim details what the recognition says about the work he and his colleagues are doing to reduce barriers to cancer clinical trials and ensure they are inclusive and representative of all populations.
Click below to listen to the 9-minute conversation.
Tell us about Friends of Cancer Research and your work with them. (1:09)
You're being honored for tireless efforts to expand eligibility criteria, reduce barriers and make cancer trials more inclusive overall. Why is this important for science and medicine? (2:13)
Why is it important to City of Hope's mission of service and society at large? (4:21)
Is your work toward inclusivity in cancer trials an example of how science and medicine meet social concerns? (5:39)
Do the ongoing planning and construction of the City of Hope Orange County campus provide the organization a unique opportunity to incorporate the increasing awareness of the benefits of inclusivity into operations? (7:15)
Follow-Up File
There was one obvious reason the item that ran a couple of weeks ago about Paul Musco and Frank Di Bella got extra attention from Roy Englebrecht. My characterization of Di Bella mentioned that he "leads with his chin"—a  boxing term that means going forward without fear—when he's fighting on behalf of City of Hope.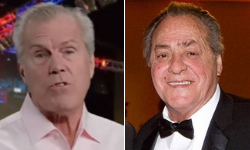 Englebrecht is a SoCal legend of the fight game—and he happens to be getting ready to relaunch in-person editions of his Fight Club OC in August, with plans for a monthly card through the end of the year.
Englebrecht recently sent a note letting me know about another reason he took interest in the prior mention—turns out he also was a high school classmate of Di Bella's at Brown Military Academy in Glendora, on the eastern edge of LA County, which closed in 1968.
IMC's Double-Designation for Emergency Duty
Kudos to Santa Monica-based nonprofit International Medical Corps on its recent, groundbreaking designation by the World Health Organization as an Emergency Medical Team (EMT) Type 1 provider via both fixed and mobile units.
EMT Type 1 outfits must be able to set up within 48 hours as a "self-sufficient outpatient health facility with the trained staff, supplies and systems needed to function in the aftermath of a sudden-onset disaster for at least two weeks before it must be resupplied," according to the WHO.
A Fixed EMT Type 1 unit enables staff to treat at least 100 patients daily.
A Mobile EMT Type 1 enables staff to treat at least 50 patients daily, and can split operations into two self-sufficient mobile medical units.
International Medical Corps is now the only non-governmental organization in the world to offer both fixed and mobile EMT Type 1 capabilities, according to the organization.
Doti's Dart
There will be plenty to consider when Chapman University's Jim Doti and Fadel Lawandy deliver the mid-year update to the Argyros School's economic forecast on June 16.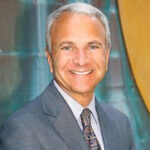 An early peek shows one of their takeaways hitting the bull's eye on a widely overlooked factor of current economic trends that goes to the heart of SoCal's economy. It stems from the ongoing burst of activity pushed by the recovery from the pandemic that has consumers eager to spend, supply lines running short, and inflation rearing its head in a significant way for the first time in more than a decade.
The hikes in inflation look to be enough to push mortgage interest rates higher—with every uptick making a property effectively more expensive for the average homeowner who borrows to buy.
My figuring shows that a one percentage point increase on interest rates would add roughly $50 per month per $100,000 borrowed, based on current market conditions.
Take a home that's priced at the SoCal median of $655,000. Let's be generous and figure a 20% down payment for a balance of $524,000 to finance. An increase of two percentage points on current mortgage interest rates would add about $600 a month to the homeowner's payment.
Chapman's national forecast projects an increase in interest rates of around two percentage points, to 4.7% by 2023.
Doti and crew suggest a drop in home prices as the likely offset for higher prices.
How much will they drop?
Somewhere between 10% and 15%, according to the forecast, which is slated to be presented to guests with tickets at the Musco Center for the Arts on the Chapman campus in Orange, and available for free online at 3 p.m. on June 16, as indicated here.
Soon-Shiong's Slide
Here's a scoop the legacy media has left on the table, perhaps because the guy with the hole in his pocket happens to own the LA Times: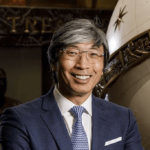 A recent reading of public filings indicates the value of Patrick Soon-Shiong's stake in Culver City-based Immunity Bio Inc. has dropped about $7 billion over three months. The recent drop-off started shortly after Immunity Bio went public via a merger with another company in his biotech portfolio.
That's likely to leave a mark—even for a guy who claims to net out with another $10 billion to $12 billion in assets.
Sullivan Says 
No need to go crazy, but it is time to think about how life can be without a pandemic raging, and the carousels at South Coast Plaza in Costa Mesa would be one place to start getting re-acquainted with public space when they reopen on June 25.