What do you get when you cross "Wonder Woman" with "Thelma and Louise"?
Who knows – but there's an upcoming road trip with enough female firepower to inspire a screenplay that might fit somewhere between those two tales.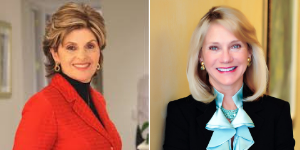 This one is a SoCal crossover, too. The cast includes LA legal legend Gloria Allred and OC powerhouse Julie Hill, a veteran real estate developer who currently chairs the board of trustees for the University of California-Irvine Foundation and serves on the boards of Anthem Inc. and Lord Abbett Family of Funds.
The longtime pals will join up next month for a trip to Seneca Falls, N.Y., home of the National Women's Hall of Fame, which is inducting Allred as part of its 2019 class. Also aboard for the road-trip are a couple of other high-powered women with OC ties: Eileen Padberg, an Irvine-based public affairs and political consultant; and Karen Caplan, chief executive officer of Frieda's Specialty Produce in Los Alamitos.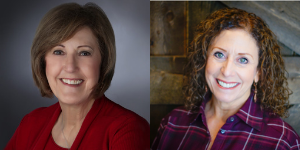 All four of the women are members of The Trusteeship – a Newport Beach-based invitation-only outfit that serves as the SoCal Chapter of the International Women's Forum. Caplan currently serves as president of the Trusteeship.
Allred's fellow inductees, meanwhile, include several other representatives of California, including Academy Award-winning actor Jane Fonda; academic, author and one-time Black Panther Party affiliate Angela Davis, who has taught at colleges and universities up and down the state; and San Diego-based molecular biologist, virologist and pioneering HIV researcher Flossie Wong-Staal.

Other inductees during the September 14 event will include: author and education Sarah Deer; retired U.S. Air Force officer and pioneering combat pilot Nicole Malachowski; the late Rose O'Neill, an artist and supporter of woman suffrage movements in the early 20th century; the late Louise Slaughter, a public servant, politician and member of the U.S. House of Representatives; U.S. Supreme Court Justice Sonia Sotomayor; composer Laurie Spiegel; and fashion designer Diane von Furstenberg.
City Hall Cops to Culture of Corruption
From the International Women's Hall of Fame to an institution increasingly known as a Hall of Shame.
I'm talking about LA City Hall, where the political establishment recently made a de facto admission of the culture of corruption there.
The unintended truth-telling came with a seemingly unwitting assist from the LA Times, which reported the following on August 15, in the wake of the election for the 12th District seat on the LA City Council:
Astrophysicist and college educator Loraine Lundquist ran for office with a promise to take on the status quo, saying she would shake up Los Angeles City Hall by ending "pay-to-play politics" and scrutinizing decisions with the eye of a scientist.
The story took 22 more paragraphs to get to this about the candidate, who lost a close election:
Lundquist also had a number of politically connected forces on her side, including the L.A. County Democratic Party, more than half of the members of the City Council, and Aaron Sosnick, a hedge fund manager who bankrolled mailers assailing [John] Lee for his support from 'dirty oil interests.'
Here's the apparent truth that got lost amid 22 paragraphs of misdirection: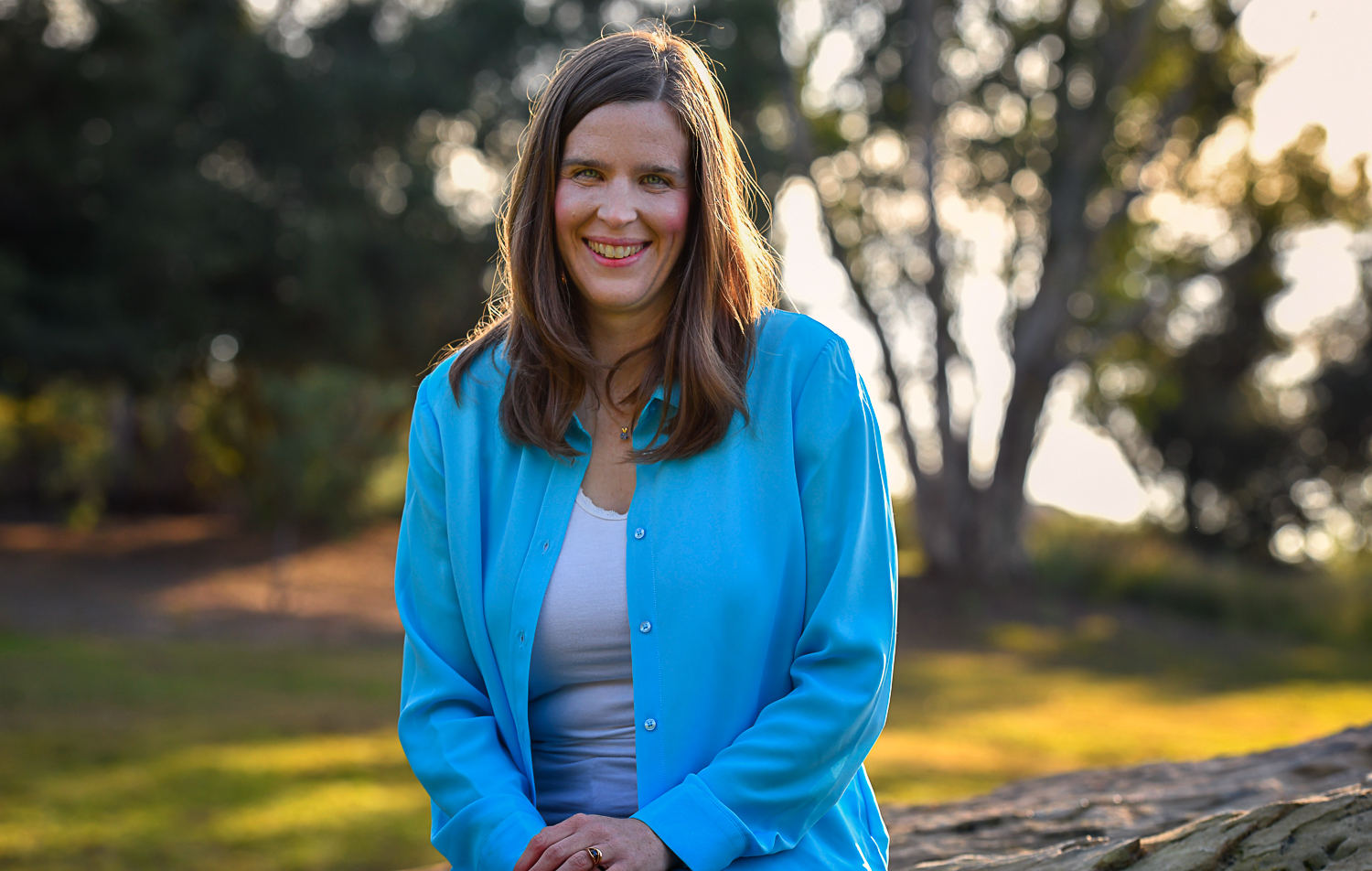 A candidate for a seat on the LA City Council declared that "pay-to-play politics" are standard for the body – a clear calling out of a culture of corruption.
More than half the City Council endorsed the candidate – and there's the de facto admission that the culture of corruption exists.
It wasn't just members of the City Council who endorsed Lundquist, either. Numerous elected officials from the state and county levels also signed on, along with leaders of the local Democratic Party groups, representatives of various Neighborhood Councils, and the LA Times, among others.
That's a lot of political might behind a candidate who called out the culture of corruption at LA City Hall with a vow to fight the "pay-to-play" schemes there.
But where's the political will?
Surely the majority in the City Council and all those other elected officials that backed Lundquist could have already addressed the corruption they've acknowledged in their midst. Or they still could – she identified the problem clearly and they all endorsed her candidacy.
Columnist's View
The admission of the culture of corruption that enshrouds LA City Hall is not a matter of Republican versus Democrat, or Progressive versus Conservative, or Fox versus MSNBC.
Don't let all of that noise distract you.
This is a case where members of the elected political establishment have effectively admitted that they're part and parcel of a corrupt system that is robbing the people of Los Angeles.
They made the admission out of selfish interests, pointing fingers in hopes of winning an election for someone they viewed as being on their side.
They've nevertheless put themselves in a position where they must actually do something about the corruption or see their endorsement of Lundquist and her call to end "pay-to-play" politics amount to self-incrimination.
About Election's Winner
Here's some background on Lundquist's opponent and the winner of the recent election.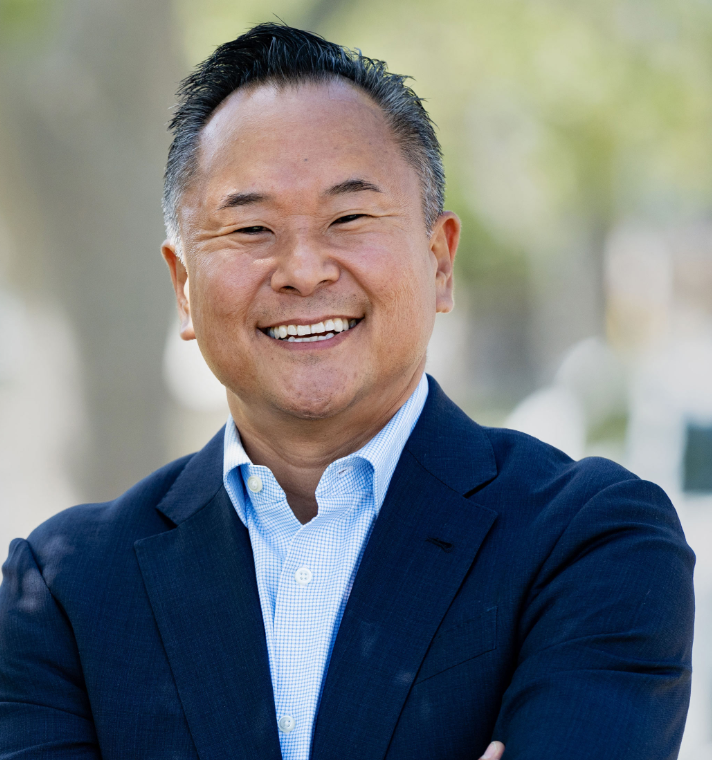 John Lee is a longtime aide to City Councilmember Mitch Englander, who previously held the 12th District seat.
Lee's win made him the second Korean-American on the LA City Council, giving the ethnic community representation that equates to about 13% of the 15-seat body.
Not bad for a group that is estimated to account for about 1% of the city's population.
And neither Lee nor David Ryu, the other KorAm on the City Council, holds the seat that includes Koreatown.
Here are some more insights on the election from Jim Flanigan, who counts a Gerald Loeb Lifetime Achievement Award for Distinguished Business and Financial Journalism among the honors from a career that has included stints with the New York Times, Forbes and the LA Times.
Flanigan more recently authored "The Korean-American Dream – Portraits of a Successful Immigrant Community" – and he sends along this take on Lee's election, including observations that cross over to OC and the Inland Empire.
Flanigan

Jerry:

Several quick points about Korean-Americans in politics in L.A.:

David Ryu and now John Lee have been elected to seats on the City Council by campaigning door-to-door and asking voters about everyday issues – jobs, traffic, street safety, etc. They won in districts that were not in Koreatown – and Lee in a north S.F. Valley district. They didn't run on their Korean identity or stress it.

 

The political ambitions of the Korean-American community are broad and ambitious. The Council of Korean Americans, a leading organization promoting the "voice" of Korean Americans, is led by 280 directors – prominent people in business, medicine, government, and academia across the U.S. Its newest mission is to expand that directorial base to 1,000 leaders nationwide.  Similarly, the Network of Korean American Leaders, or NetKAL, is expanding its programs to bring more young Korean-Americans to work for government positions. A CKA offshoot is Korean Americans in Action, a 501C4 set up specifically to raise money for political campaigns.

 

Rep. Andy Kim, (D-N.J.) is now the only Korean American in the U.S. Congress, and the community is working to increase that number and to work with other Asian Americans on many issues – immigration importantly.

 

In SoCal, Koreatown is one important locale, but as you know, look to Irvine and other OC towns, and to Riverside and UC Riverside, as major centers of Korean-American thought and ambition.

 

Cheers,

Jim
Soon-Shiong on Ethical Edge?
Another note altogether on the LA Times, which seems to be dancing on the ethical edge with its plans to join Wall Street heavyweights Goldman Sachs, Lazard and Bank of America Merrill Lynch in convening a gathering of "visionary leaders" who will share "insights into the dramatic changes in cancer and HIV treatments in the age of immunotherapy, supercomputing and artificial intelligence," according to a full-page ad that ran in the August 18 edition of the newspaper.
The attributes listed for the current cancer research landscape fit with the ambitions of NantWorks LLC, the main enterprise of Patrick Soon-Shiong, the biotech billionaire who added the LA Times to his portfolio of holdings about a year ago.
The NantWorks umbrella covers a chunk of pharma that includes various publicly traded and privately held components focused on cancer – and both the public and private sides have drawn big-time investments from Wall Street.
Soon-Shiong's newspaper obviously considers the upcoming conference – dubbed Breakthroughs in Medicine – worthy of its sponsorship and advertising space. The ad gives the newspaper itself top billing over the Wall Street financial houses.
It will be interesting to see whether and how the newspaper will cover the conference, which is set for September 6 through September 8 in Rancho Palos Verdes.
Information is scant at this point, since the breakthroughsinmedicine.org website listed in the ad requires an invitation code, inquiries for the conference itself must be made blind via email, and a request to speak with Soon-Shiong or LA Times Executive Editor Norman Pearsltine has brought no response as of this writing.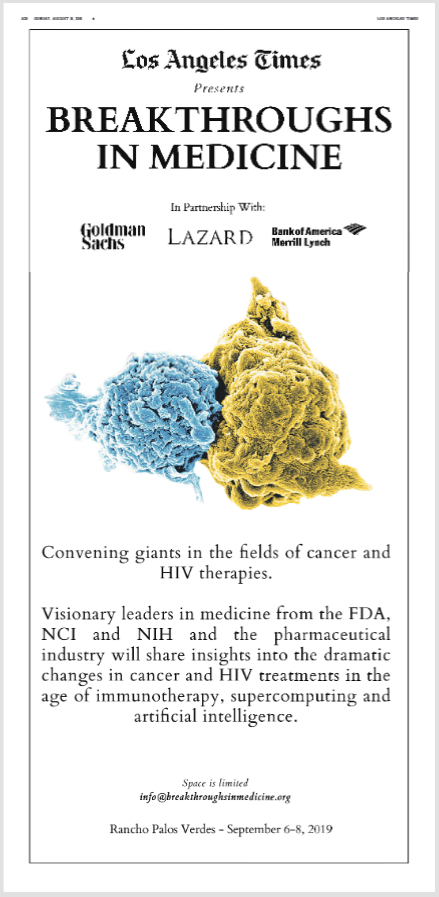 Global Ties: Pair of SoCal Institutions Weigh in On Latest Cases of Ebola
Here's an update concerning Big Pharma, a couple of LA-area institutions and research into Ebola – and it's offered as the latest outbreak in Central Africa brings sobering reminders of SoCal's links to one of the biggest and most dangerous medical challenges in the world.
This report got started with word from the Hollywood-based Aids Healthcare Foundation, which recently issued public calls for the World Health Organization to "fast-track" approval of Kenilworth, N.J.-based Merck & Co.'s "highly successful vaccine to ensure it is available to all who need it."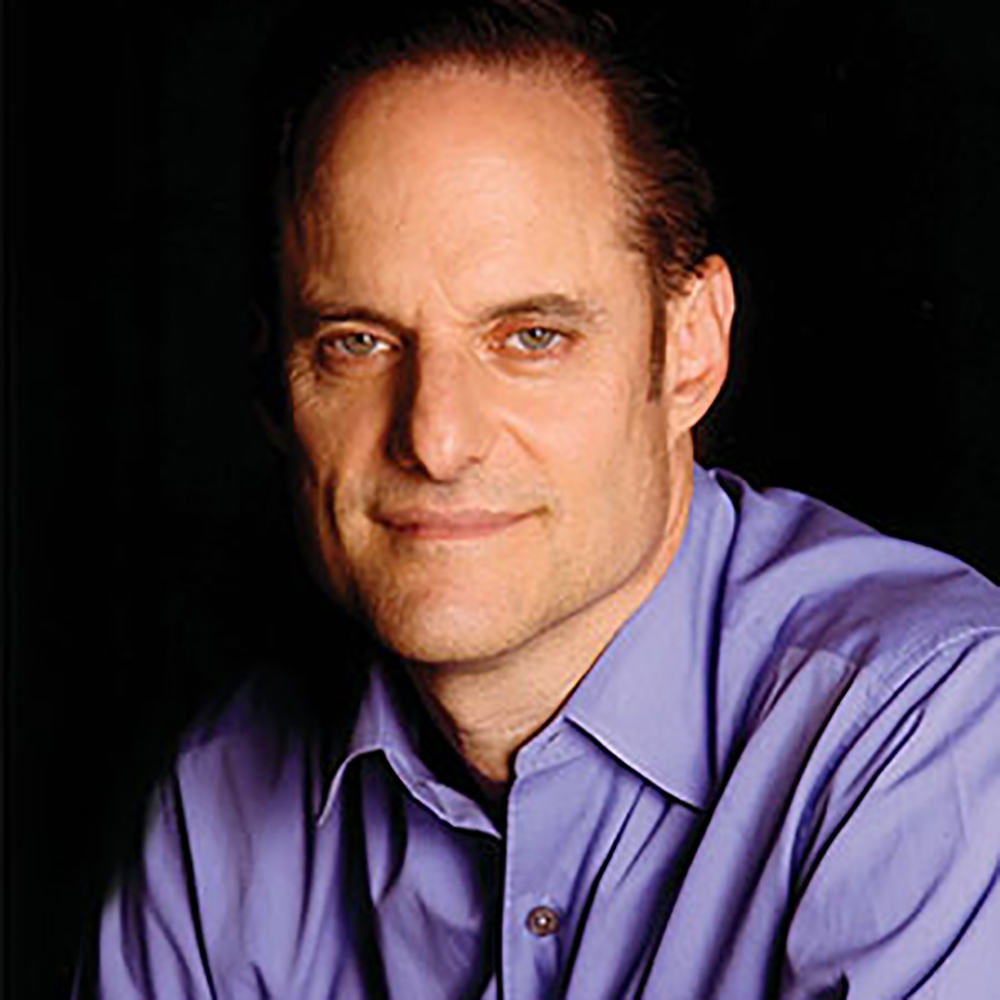 "This vaccine has proven to have a success rate of over 97% – and we're at a critical juncture in the response, where one false move can mean increased exposure both within the [Democratic Republic of the Congo] and beyond," said AHF President Michael Weinstein in a press release issued by the nonprofit. "The time for the vaccine being utilized solely as compassionate use has passed – the approval process must be sped up."
AHF's reference to the Central African nation of the Democratic Republic of the Congo prompted a call to Santa Monica-based International Medical Corps, a non-sectarian and apolitical outfit that sends teams of first responders to natural and man-made disasters around the world.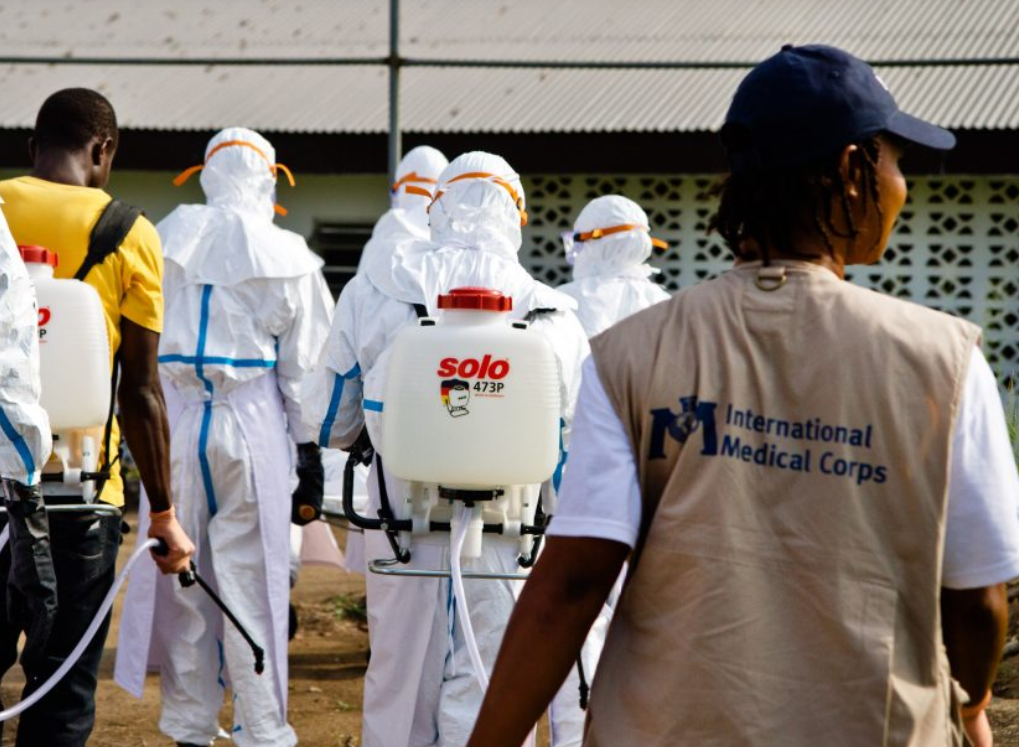 IMC strives to meet such crises head-on and also establish sustainable improvements in healthcare as part of each mission. Its personnel have been working in areas struck by Ebola since last year, when the deadly disease flared up in the western part of the Democratic Republic of the Congo. No sooner was that outbreak brought under control than a separate one cropped up in the eastern part of the county, which is in the midst of various conflicts that have given rise to about 20 militia groups roving among 1 million displaced persons.
The healthcare workers have been allowed to use the Merck vaccine even though it hasn't been licensed by the World Health Organization. The exemption on a "compassionate basis" allows the use of an unapproved drug when no other options are available.
IMC offered no comment on Weinstein's appeal – it stays out of the fray of regulatory matters – but did yield a confirmation that Merck's vaccine for Ebola appears to be effective for the organization and its front-line responders, some of whom have contracted the deadly disease in the past.
Ky Luu, chief operating officer of IMC, said the Merck vaccine was provided to the organization's front-line staffers over the past year or so and since then "we haven't had any transmissions – not a single infection."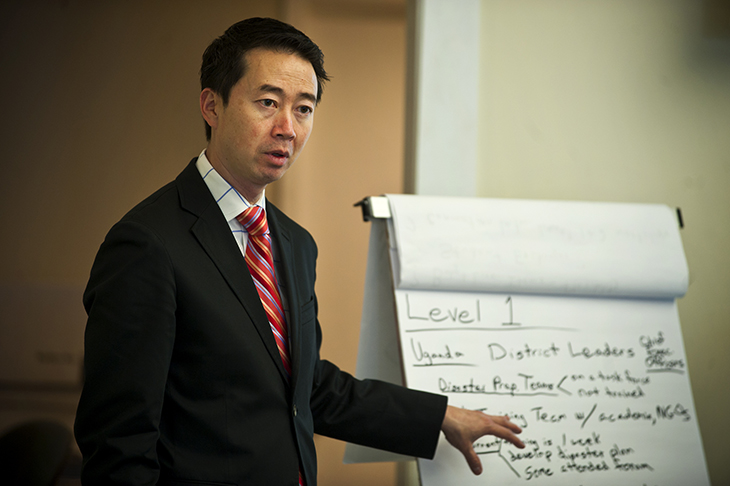 Whether that trend holds up is uncertain – the Ebola virus produces different strains, so there's no guarantee the current version will work as IMC shifts resources to meet the latest outbreak, which apparently stems from a separate source.
It is certain that that organization will need more resources. Luu said its Ebola treatment center in the town of Mangina in the eastern Democratic Republic of the Congo has seen its flow of patients increase from about 20 a month to as high as 80, and is more recently around 60.
"Any additional resources would greatly enhance our ability to upgrade the treatment center as well as our ability to go out in community and engage," said Luu, noting that the facility is in a rural area where the far-flung population would benefit from learning to recognize early signs of Ebola, which can sometimes be treated effectively if caught soon enough.
Visit internationalmedicalcorps.org for more information.
Another Tough Case: Newport Beach Maid's Murder More Than Workers' Comp Case
A significant development in a difficult case at home continues under the radar in OC, where a judge has issued a preliminary ruling that allows the family of a slain domestic servant to reach beyond workers' compensation limits on a claim against her late Newport Beach employers.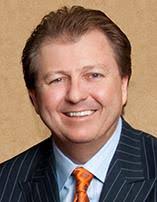 The matter has Ed Susolik of Santa Ana-based Callahan & Blaine representing the family of Maria Gomez Morse in a wrongful-death suit stemming from a triple murder.
Gomez Morse and Richard and Kim Nicholson – the Newport Beach couple who employed her for years as a housekeeper – were all killed in February.
Investigators suspect Camden Nicholson, the couple's son, committed the murders. The suit on behalf of Gomez Morse's family presses a wrongful-death case against the estate of the elder Nicholsons.
Susolik is seeking $11 million on behalf of Gomez Morse's family, which includes her husband, two daughters and a granddaughter. The payment would come from the homeowners insurance of the elder Nicholsons. The suit contends that Gomez Morse went to the couple's house on a day off and on a personal basis to help them deal with their son, who had apparently been acting erratically for some time.
The son allegedly laid in wait and killed Morse Gomez at his parents' house. He allegedly killed his parents, too, and now faces charges in all three murders.
Susolik told SullivanSaysSoCal that an attorney for Cincinnati Insurance Co., which issued the homeowners policy, recently filed a motion asking the judge in the case to limit the claim by Gomez Morse's family to the $320,000 maximum allowed under workers' compensation regulations.
Susolik argued that Morse Gomez "was not there in any way shape or form to clean house or work," when she went to the Nicholson's on the day she was slain.
The judge agreed – a good indicator for the Gomez Morse family, since the attorney for the insurance company will get two more chances to make the same argument.
The case is now set for trial, with a starting date of May 11 – and Susolik is in fighting trim after his first-round win that keeps the $11 million homeowners insurance policy in play.
"Workers comp is meant to protect workers, and this insurance company is trying to use it to screw workers over," Susolik said.
Quite the Mix Mix at SCP
A happier note can be found at Terrace by Mix Mix in the Crate and Barrel wing of South Coast Plaza.
That's where Chef Ross Pangilinan does fusion in a way that puts a delightful Filipino influence into Italian standards such as cannelloni, among other delicious dishes.
The fusion extended to the crowd during a recent lunch hour, when a scion of South Coast propriety took a table on the balcony while the successor to the late Fifi Chao – a food critic with a personality to match her ebullient mentor – chose the shade of the dining room.
The scion was Anton Segerstrom, son of the late South Coast Plaza founder Henry Segerstrom.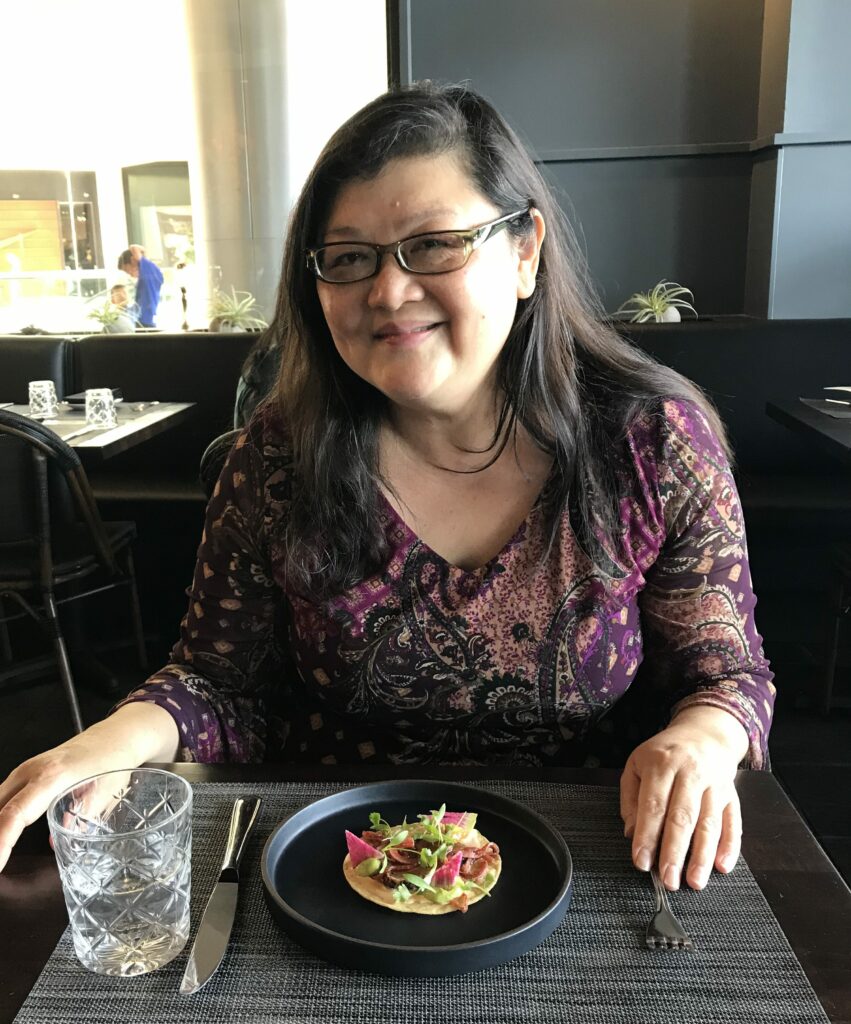 The food critic was Anita Lau, who's taken the reins of the Chao Dinesty club, retiring the name in deference to the memory of the woman who was a foodie before foodies were cool and became a star who helped OC create its own culinary universe.
Lau's gatherings come under the banner of Serendipitous Suppers, and they continue Fifi's tradition of making meals the basis of community. Anyone interested can reach Lau at [email protected] or check her blog at madhungrywoman.com.
Credit Segerstrom, meanwhile, for landing Terrace by Mix Mix as a draw for the Macy's Home Store/Crate & Barrel wing, which South Coast Plaza shoppers find on the other end of the pedestrian bridge across Bear Street.
And kudos to Pangilinan, who has created another taste sensation to go with his Mix Mix Kitchen in Downtown Santa Ana.

Separated at Birth?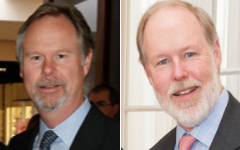 A lighter note about Anton Segerstrom and LA Times columnist Doyle McManus.
Sullivan Says
I'd like all of the vets who showed up at the Veteran Community Engagement Oversight Board hearing at the VA in Westwood to know that I was there, too – and I heard you and will look into several of the matters so many of you raised so eloquently.