You could be in for a jolt if you think the vets who expect the Veterans Administration to live up to its obligations in Westwood have left their fighting spirit on the field.
Word around the 388-acre campus along Wilshire Boulevard has the vets preparing to deliver a scathing report with what's been described as supporting video and emails to the VA Office of Inspector General in Washington, D.C.
Several knowledgeable sources tell SullivanSaysSoCal.com that the report includes suggestions – perhaps accusations, depending on final wording – ranging from possible cases of radiation poisoning on the site to schemes aimed at clearing the way for a change in the law that would allow the sale of land on the campus.
The 388 acres were granted to the federal government as a gift specifically for veterans more than 100 years ago. It would be illegal under current statutes to sell any of the land.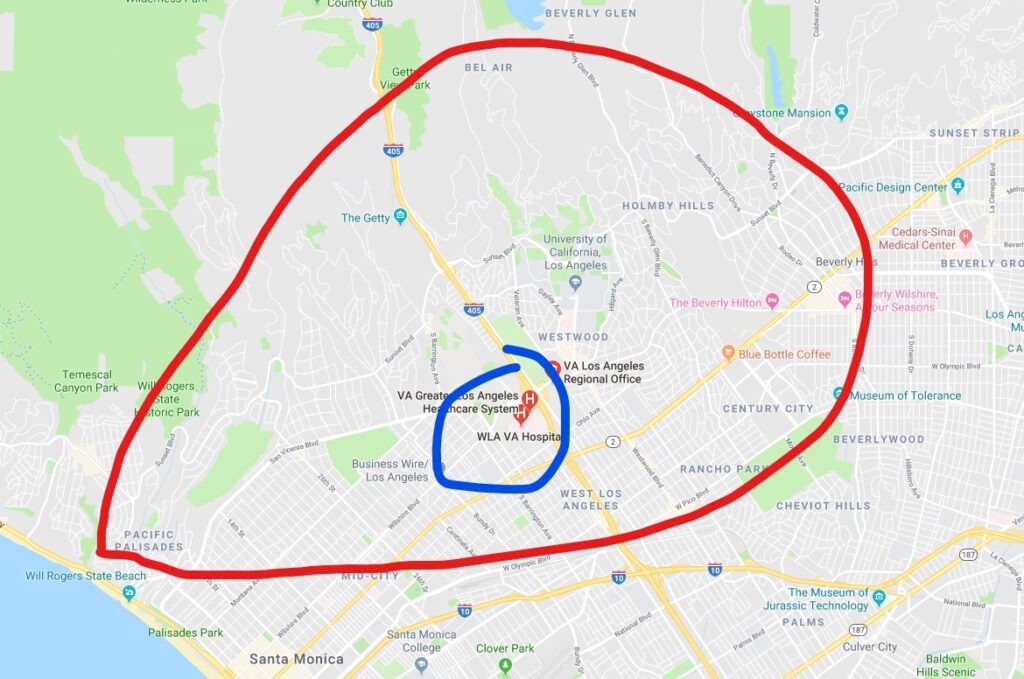 A number of representatives of Veterans Service Organizations who spoke to SullivanSaysSoCal on the condition their names would not be publicly disclosed said they were summoned individually to recent meetings where they felt pressured by high-ranking VA officials to support a proposal to sell land.
All of the various Veterans Service Organizations representatives nevertheless remained unified in opposition to any sale of land, they said.
The VA officials portrayed a sale of some portion of land on the campus as necessary to raise $50 million needed for a sewage system for a development of housing for homeless veterans, the sources said. The plan for between 800 and 1,200 units of new housing has seen little visible progress since the contract was awarded nearly a year ago to West L.A. Veterans Collective, a partnership of Thomas Safran and Associates, Century Housing Corp., and U.S. Vets.
Sources said that the Brentwood School – which operates on the VA Westwood campus under terms of what some critics of the federal agency have called an illegal lease – was mentioned in some of the meetings as a potential buyer of land.
Questions about toxic waste left over from various medical experiments, as well as lease deals that appear to run counter to laws governing the VA campus, have been in the air for years with little resolution.
The current public health crisis of homelessness in LA – where there are an estimated 4,000 veterans living on the streets countywide – appears to be bringing questions about the condition and proper use of the VA campus to a head.
SullivanSaysSoCal could not reach VA officials or executives with the housing developers at deadline.
Pac Council's Impeachment Road Map: Kiev to D.C. to Beverly Hills
The Pacific Council on International Policy provided a timely reminder of the ultimate inseparability of global and domestic interests while showcasing a remarkable balancing act on the potential impeachment of President Donald Trump during its annual PolicyWest conference at the Beverly Hilton last week.
The Downtown LA-based nonprofit turned the trick in a closing panel intended to shed light on how conditions in war-torn Ukraine might have been a factor in Trump's seemingly ham-handed dealings with his counterpart there.
The global-domestic connection was obvious,  but valuable context was added throughout the discussion, which was moderated by LA Times Deputy Managing Editor Sewell Chan. Panelists included Agnia Grigas, a senior fellow for the Milton, Georgia-based Atlantic Institute; Jon Michaels, a professor at UCLA School of Law; and Tom Campbell, who brought a unique blend of political, legal and academic insights to the subject.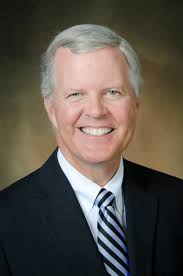 The whole discussion was worth a listen, and you will likely be able to do so on the Pacific Council website at pacificcouncil.org at some point this week.
Campbell and a couple of key points he made from the stage merit specific attention here, especially because of the several types of balance he represents amid the sharply partisan divide taking shape on impeachment.
Want ideological balance?
Campbell served five terms as a Republican member of the U.S. House of Representatives and voted to impeach President Bill Clinton on three of four counts in 1998.
He left the Republican Party in 2016, citing the lack of outrage among his peers after then-candidate Trump referred to the 2nd Amendment of the U.S. Constitution in what some observers took to be a tempting of violence against Hillary Clinton, the Democratic Party's nominee.
How about geographic and academic balance?
Campbell served six years as the dean of the Haas School of Business at UC-Berkeley.
He later served five years as dean of the Fowler School of Law at Chapman University in Orange, where he remains on faculty.
Then there's his bid to bring some balance to campaign finance, which comes under the recently founded Common Sense Party of California.
The new party is not so interested in imposing a platform as giving independent candidates a structure that would help them get on competitive footing with Democrats and Republicans when it comes to public matching funds.
Those are some of Campbell's bona fides — and now a couple of key takeaways he offered the crowd at PolicyWest:
There is no appeal to an impeachment; the charges either go on to the U.S. Senate for trial or they don't. And the Constitutional standard of "high crimes and misdemeanors" is open to interpretation.
Those factors combine to mean then-U.S. Representative Gerald R. Ford was correct back in 1974, when he said: "An impeachable offense is whatever a majority of the House of Representatives considers it to be at any given moment in history."
Campbell cut even closer to the bone when he told the crowd that the question of whether President Trump had sought any favors in exchange for his Ukrainian counterpart's taking a hand in matters bound to affect U.S. politics is "actually tangential."
The central question, he said, is not if there was a suggestion of quid pro quo but whether Trump's actions have in any case sown such distrust that they will "incapacitate the president" for the rest of his term.
Campbell said he came to the conclusion that Clinton incapacitated himself by lying to a grand jury.
"Now I will never trust your word again, even if it's under oath to a criminal grand jury with your own attorney next to you," went Campbell's reasoning for voting to impeach Clinton.
The case of Trump "appears to be similar," Campbell said.
"Are we going to trust that he will not put his interests foremost? … I would be very concerned that whenever he deals with a foreign leader henceforward [it] might be a personal [matter] rather than [an issue of the] policy of the United States."
Campbell then offered a counterpunch to Trump — who's known for the same tactic, and has been jabbing away in the media lately by urging other leaders around the world to investigate Joe Biden, a potential opponent to his reelection.
"I think President Trump … is attempting to normalize what should not be normalized," Campbell said. "The request to a foreign leader to help … politically should not be normalized."
Columnist's View
The Pacific Council isn't on one side or the other of the ideological divide – a wise habit for the internationally engaged.
The crowd seemed to take Campbell's point as well founded on principles of the law and patriotism rather than political interest or expediency.
You might even say that common sense carried the day.
LA Chamber's International Outlook
Pacific Council Chief Executive Jerry Green took the opportunity of his closing remarks at the PolicyWest conference to offer an example of the intersection of global and local interests by shining a light on the new leadership at the Los Angeles Area Chamber of Commerce.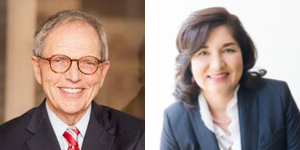 Green complimented Maria Salinas, who's been chief executive of the chamber for a little more than a year and took a seat on the board of directors of the Pacific Council a few months ago.
"The chamber has finally discovered the value of international business," Green said.
Word on the street suggests, meanwhile, that the chamber might have some new ideas in mind as it seeks to bolster its international business programs.
Manhattan (Institute) in LA: Downplays Student Debt, Talks Up Brandman
No shortage of representation from the ranks of higher education in SoCal when the Manhattan Institute for Policy Research hosted a bunch of brainy types for drinks, dinner and discussion at Fig & Olive on Melrose Place in West Hollywood last week.
Representatives from UCLA and Pepperdine University joined journalists, think tankers and others on this particular evening, with the salon that featured Beth Akers, a senior fellow of the center-right institute and co-author of "Game of Loans – The Rhetoric and Reality of Student Debt."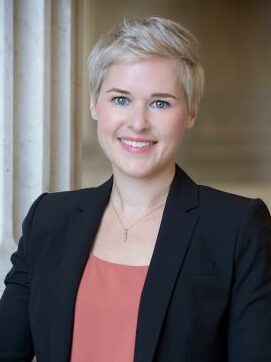 Akers shed light on the book's contention that current concerns about student debt as a looming crisis are overblown. College is still a good investment for most students, the book and co-author contend, and there's little in the data on defaults to suggest anything shaping up that would be akin to the mortgage meltdown that preceded the Great Recession.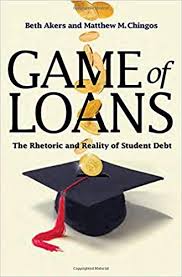 The evening's discussion showed there is room for rethinking post-secondary education in general, though, with Irvine-based Brandman University getting a shout-out from Brian Anderson, editor of the institute's quarterly City Journal and host for the evening, as an example of a new model that looks to be ahead of the game.
Brandman is part of the Chapman University System. It offers classes at its main campus in the Irvine Spectrum, plus more than 20 other locations spread over California and the state of Washington, and through a robust online program.
Brandman specializes in programs offering certificates, and undergraduate and graduate degrees under flexible formats geared toward working adults. Students can set their own pace in some courses of study, with competencies gained through working experience often counted as factors in their progress.
Now you know, thanks to the Manhattan Institute and Anderson, who showed that a salon doesn't have to be snobbish.
Correction
A report in the October 1 edition of SullivanSaysSoCal incorrectly stated that the Irvine Company owns the land where Orange County Transportation Authority's Newport Transportation Center Dock 1 is located. The Irvine Company sold the land to OCTA in 1995, according to the developer.
SoCal Connection for Other Indian-American NBA Owner
A significant SoCal angle went largely overlooked amid the extensive coverage of the NBA's first game in India – an Oct. 5 exhibition contest between the Sacramento Kings and Indiana Pacers.
There were plenty of mentions of Vivek Ranadive as the Silicon Valley-based Indian-American owner of the Sacramento franchise.
Even the sharply crafted digital publication known as The Juggernaut and dedicated to "documenting the unstoppable rise of South Asia and South Asians around the word" referred to the team as "Vivek Ranadive's Sacramento Kings."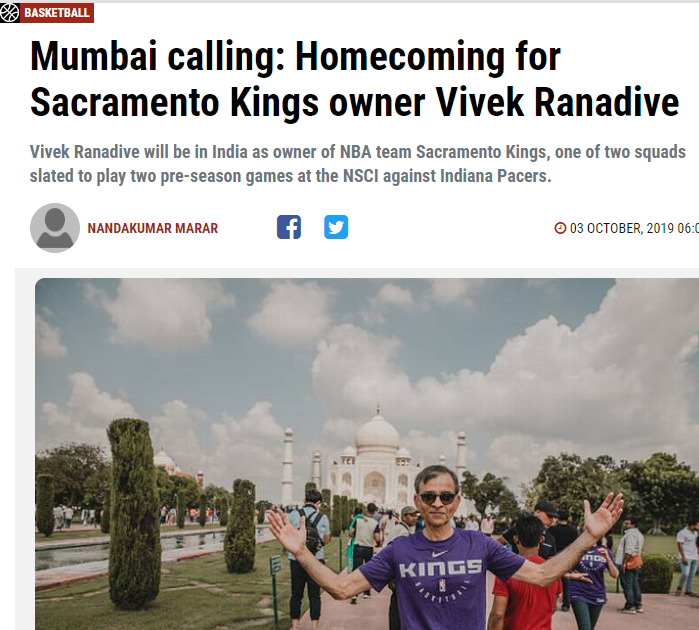 The New York Times Magazine called Ranadive the "first person of Indian descent to own an N.B.A. franchise." Publications from USA Today to the Times of India and The Hindu focused on Ranadive, with no mention of another Indian-American entrepreneur and co-owner of the Kings, this one from OC.
But put your ear close to the ground and you'll hear that another Indian-American, Raj Bhathal, holds a substantial stake in the team, its arena and related commercial real estate developments in Sacramento.
Knowledgeable sources have indicated that Bhathal's chunk is on par with those of Ranadive and Paul Jacobs, a scion of the family behind Qualcomm.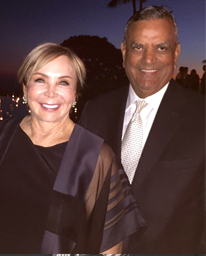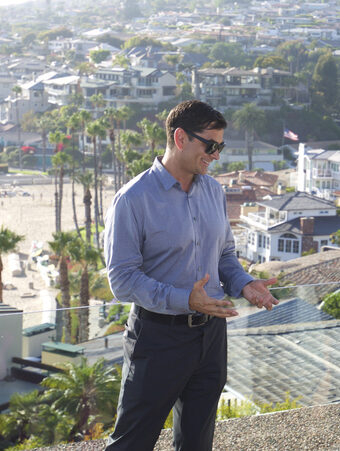 Bhathal and his wife, Marta, are perhaps best known for the Raj Swim enterprise they founded in OC. Their daughter, Lisa Bhathal Merage, and son, Alex Bhathal, spent time running the swimsuit line, and have more recently operated as co-founders of Newport Beach-based Raj Capital, an alternative-asset wing of the Bhathals' family office.
The family managed to stay off the media's radar for the NBA hoopla even as Alex Bhathal and his parents made the trip to Mumbai to see the historic October 5 game.
The younger Bhathal nevertheless reports an "amazing experience" despite the Kings' loss to the Pacers.
Slow Start for Star Wars Prompts Reality Check for OC Hotels
It was more of a whisper than a shout at the South Coast Metro Alliance's quarterly Business Roundtable last week at the Crowne Plaza in Costa Mesa, but word around the tables could carry up to LA and echo back to OC before all is said and done.
Seems Burbank-based Walt Disney Company is off to a slow start with its Star Wars: Galaxy's Edge as the newest theme park at the company's Disneyland Resort in Anaheim.
And that's just half the challenge for hotels in the area represented by the South Coast Metro Alliance, a business advocacy group led by the ever-busy and just as effective Diane Pritchett.
The South Coast Metro district covers a cosmopolitan chunk of Costa Mesa and Santa Ana with South Coast Plaza and the Segerstrom Center for the Arts at its core. And it seems hotels in the area used to be able to count on steady overflow generated by Disney and the convention trade in Anaheim.
Then came a building boom to accompany the new Star Wars park next to Disneyland and Disney's California Adventure. New hotels in the area range from mid-market to high-end, with several recently completed and several more in the works.
The result seems to be that Anaheim now has a big enough base of visitor-worthy hotel rooms to service just about all of the crowds drawn to Disney and the city's convention center. Perhaps the only trade show that still pushes an overflow to South Coast Metro, according to hotel pros at the luncheon, is the Natural Products Expo West, an annual event that drew 86,000 attendees and 3,600 exhibitors to its most recent edition in March at the Anaheim Convention Center.
The annual NAMM show produced at the convention center by the National Association of Music Merchants continues to be the top draw for Anaheim, with about 115,000 attendees for its most recent edition in January. NAMM seems to attract a higher percentage of regional attendees, though, including many who make a day trip of the show, cutting into the number of overnight stays that feed the hotel business.
That could change if the new Star Wars park heats up as it fills out – it's notable that the attraction is opening in phases and only has the first up and running so far.
But the slow start in Anaheim has created a different sort of momentum in the South Coast Metro area, where you should expect hoteliers to get creative as they unhitch their wagons from Disneyland.

Back to Other People's Money for Former Freedom Execs?
Aaron Kushner bills himself as a denizen of the San Francisco Bay Area these days, a "private investor and executive" with a specialty of "building businesses and teams to tackle challenging opportunities."
Eric Spitz might hang around with LA pols, but he still bills himself as OC-based in his role as chief executive of C4 Distro, which claims to deliver "21st Century merchandising and logistics tools to retailers and brands in California's licensed cannabis ecosystem."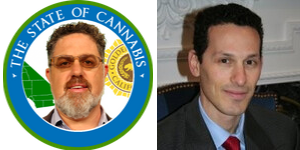 It's tough to know how much Kushner is investing or Spitz is delivering in the wake of the $7.8 million settlement the two agreed upon to address claims that they made a mess of the Freedom Communications pension plan. The wreckage came as a byproduct of their wacky tenure in charge of the company, which counted the Orange County Register as its flagship and ended up in bankruptcy after a few years under the control of the two publishing arrivistes.
Directors' insurance will cover the settlement, which gets the pension fund nearly whole, according to knowledgeable sources. Retirees can likely count on the federal government's Pension Benefit Guaranty Corp. to subsidize the rest.
The settlement also appears to remove the possibility of a criminal case against Kushner and Spitz – the federal agency had contended that the pair "lost tens of millions of dollars from pension funds" with "ill-advised and speculative investments" while creditors charged a "breach of fiduciary duties."
Kushner and Spitz appear to have gotten a different sort of handcuffs in the settlement, though. The court notes that a review of bank statements and investment accounts "to the extent available," as well as of transfers of "real and personal property in excess of $10,000" and tax returns since 2012, showed that neither Kushner nor Spitz has the "financial ability to materially contribute" to the settlement.
That appears to leave both of them dependent on other people's money in their latest roles – and that puts them right about back to where they started when they got to OC and took over Freedom and the Register.
Sullivan Says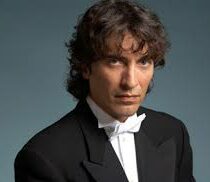 You'd be hard-pressed to find a better bargain or cause if you plunk down $25 for a ticket to see Carlo Ponti Jr. and hear his Los Angeles Virtuosi Orchestra start its fifth season with a turn to Vivaldi at the West Performing Arts Center in Torrance on the evening of October 17 – visit lavirtuosi.org for more information.