I want to start this week by giving you all a chance to consider some basic questions that Mayor Eric Garcetti and his staff failed to address and the mainstream media left hanging last week in the wake of City Hall spin that included a claim of record progress despite a report that confirmed the obvious rise in homelessness in LA over the past year or so.
Here they are:
Could you please answer a few questions about this paragraph from today's [June 5] story in the LA Times:

More than 20,000 people were helped into housing last year, a record number. Other cities and counties in Southern California reported bigger increases in homelessness than Los Angeles did, a sign that local policies are working, Garcetti said.

1) What is the source of the claim of 20,000 people helped into housing?

2) By what measure/benchmark is that a record?

3) How many of the 20,000 people were helped via city funds and programs established since the passage of Prop HHH?

4) How many people were helped, using the same measure, in each of the prior 5 years?
I asked these questions because they matter in light of the numerous public programs that have been funded for years to provide housing and other help for folks in need.
Did the 20,000 cases of people being helped mark significant progress or an incremental gain that cost hundreds of millions of dollars?
Primer on Politics of Homelessness
Let's move on to the politics behind the homeless crisis in LA.
Anyone from LA has obvious reasons for interest. Anyone from places where homelessness is not a crisis can take this as a cautionary tale.
I know that there's a notion about the current crisis on homelessness really being a housing crisis – that's becoming a mantra among politicians, big representatives of the nonprofit world such as United Way, various for-profit entities, and other segments of society. It's likely that many are sincere – and it's just as likely that many are over-eager for a bumper sticker answer to this complicated and comprehensive challenge.

Beware in this case.
The challenge of addressing homelessness should be simplified, to be sure, but there's reason to doubt that connecting it to the separate problem of housing affordability for the middle class is the proper frame for the task at hand (see related California Connected column, below).
Let's first consider the beginning of the mess behind homelessness: Money is the mother's milk of politics, as the old saying goes – and elected officials make money with their decisions on matters of public policy.
The financial payoffs the politicians get traditionally run the gamut from technically legal campaign contributions granted or bundled up by special interests to envelopes of cash.
The setup means that politicians like to be in a position to make lots of decisions that matter to special interests.
And the real estate business puts politicians in such a position when it comes to zoning laws, building codes, possible variances, density bonuses, tax credits and so on.
The whole process of real estate development is chock full of chances for elected officials and their minions to grab campaign donations or other perks – or envelopes full of cash that can be hidden behind a false wall in a closet until someone can bury it for safe keeping somewhere like a ranch outside the country.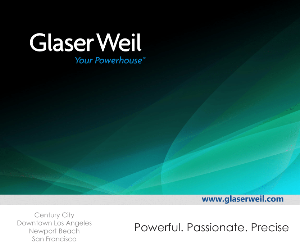 The benefits that come with inserting themselves as decision makers in the process mean that politicians want lots of development. Running out of room in a city where traffic is already clogged and the roads are in terrible condition? Just proclaim that the solution is high-density housing and call it a "progressive" approach.
Put that scenario against the picture being painted to equate the crisis on homelessness with a housing crisis. It's based on some faulty logic that's been parroted everywhere from the New York Times to the LA Times lately. The picture starts with a citation of a median rent of $2,471 per month in LA County, according to Downtown LA-based nonprofit California Housing Partnership. It includes the suggestion that anyone who wants to rent in LA needs to make $47.52 an hour – about $99,000 a year and more than triple the local minimum wage.
The point of those data points – according to proponents and members of the press who've swallowed them whole – is that there is a need for a great deal of new development and construction of low-cost housing to solve the challenge of homelessness.
Here's what they might not have considered as they drive toward what looks to be an inordinately expensive and over-engineered response to homelessness:
A median is not an average. The median cited on rent is the point at which there are equal numbers of tenants paying more and less than $2,471 a month.
Also unaddressed is the fact that many households have more than one member working.
Neither of those points render the data irrelevant, but they provide context that starts to give shape to a different perspective.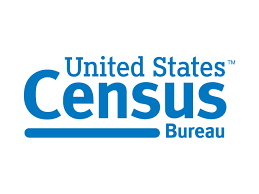 Now consider that LA County has nearly 1.8 million renter-occupied housing units, with nearly three people living in each on average. That's according to the U.S. Census Bureau's five-year estimate, which covers 2013-2017, the most recent data available.
More than 600,000 of the units were rented for somewhere between $1,000 and $1,500 a month, according to the federal agency.
Another 350,000 or so went for $500 to $999 a month.
And somewhere around 85,000 units leased for less than $500 a month.
That's more than 1 million units of housing at less than $1,500 a month – and that's a far cry from the picture painted by citing the median rent of nearly $2,500 a month.
Yes, prices have probably increased some in the past 18 months, but not enough to fundamentally change the point here.
And no, I'm not claiming that all of those units are idyllic.
But I'm reasonably certain that nearly all of them represent a better option than facing homelessness. Simply having a door to close to mark off some private space is likely a relief that few who have never been homeless can understand.
And we have bureaucracies to handle substandard housing – so this might also provide a spark for them to engage their missions on a new level.
Official tallies indicate, in any case, that we have about 60,000 homeless folks throughout Los Angeles County and 1 million units of housing priced at $1,500 a month or less – a level that could likely accommodate significant numbers of the individuals and families who are on the streets or living in vehicles simply because the cost of monthly rent is out of reach.
The vacancy rate for apartments in LA County is about 3.8%, according to NAI Capital, a real estate brokerage based in Encino.
That would suggest – and this is rough figuring – nearly 40,000 rental units on the market at $1,500 a month or less.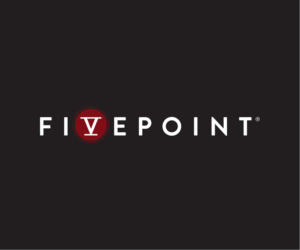 Simply paying the full rent for a homeless person or family that has a chance to achieve stability with the benefit of that sort of financial break would cost $18,000 a year – probably much less expensive than the true, comprehensive cost of their going homeless.
Pay the full rent on 15,000 of those units and you'd make a 25% dent in homelessness at the cost of $270 million for the year. Figure out a proactive approach and you might stem the flow of new cases, too.
Compare that with the $600 million the city and county joined forces to spend last year amid smoke and mirrors and ribbon cuttings only to see homelessness increase by 16%.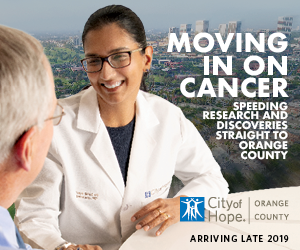 What about cases where household incomes come up a bit short of the monthly charge – maybe another $300 a month would make them stable renters? Why not give grants to bridge the gap? Do that for a year in 15,000 cases, and it would cost $54 million.
It's clear that there's plenty of work to do in vetting such candidates and sorting situations. Thousands of more individuals and families will likely require greater assistance for their physical and mental health. Some might require permanent care from a public institution.
That will surely get more expensive, which makes it all the more important to use the money taxpayers have committed to this cause wisely.
Let's start by making the cost-effective decisions to help folks who could stand on their own two feet with the benefit of a hand up, getting them off the slippery slope of homelessness.
And that should start with a deeper understanding of a median rent and an hourly wage and other dramatic bits of data that could be used to trick us all into letting politicians turn another crisis into an opportunity for their selfish interests.
For the Record: No Gaffes for Angelenos on Warriors Ownership Roster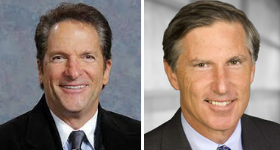 It's worth noting as the end of the NBA season nears that neither of two LA-based members of the Golden State Warriors ownership – Mandalay Entertainment's Peter Guber and Oaktree Capital's Bruce Karsh – have gotten anywhere near contact with any of the players during the championship round.
Glad to see the Angelenos keeping it classy on their very high-profile tie to SF.
Mazzo's LA Menu: Lowy Ties, Korean Connection and PBS SoCal, Courtesy of Kelly
LA is plenty connected to the south, too, although some of its many ties to OC might not be obvious without a bit of extra insight on the players and the scorecard.
That was clearly illustrated during a recent chat with Jim Mazzo, global president for ophthalmic devices for Jena, Germany-based Carl Zeiss Meditec AG, over a bento box lunch at Big Canyon Country Club in Newport Beach.
The first clue came with a wave over to George Wall, who covers OC for LA-based law firm Glaser Weil and counts Mazzo as a neighbor in his office at 520 Newport Center Drive.
Newport Center is Mazzo's base for his duties at Carl Zeiss as well as his service on the board of NeuroTech Pharmaceuticals Inc., which is billed as "a private biotechnology company focused on developing transformative therapies for chronic eye diseases."
Neurotech is 100% owned by the Lowy family, which recently spent $1 billion on a sparkling renovation of the Westfield Century City Plaza and then sold it as part of a nearly $25 billion package of 35 shopping malls spread over the U.S. and UK.
The SoCal aspect of the deal with Unibail-Rodamco in France included malls scattered from Valencia Town Center in the Santa Clarita Valley to Fashion Square in the San Fernando Valley to Santa Anita in San Gabriel Valley.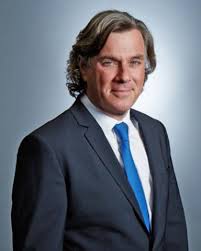 The sale doesn't mean the Lowy family has exited the SoCal scene, though – Peter Lowy remains an influential part of LA's community of business as well as its Jewish community. He's generally considered to be the lead backer of the Jewish Journal.
Mazzo can count another tie to LA through his service on the board of Avellino Labs, led by South Korea-based serial entrepreneur Gene Lee.
Mazzo reports that he is lending his expertise in ophthalmology while soaking up a new understanding of genetic testing, the specialty of Avellino Labs, on his frequent visits to Seoul.
And yes, OC has its own vibrant Korean-American community with a sizable base in Buena Park, but Mazzo's ties to Seoul no doubt bring links to Koreatown in LA, perhaps the biggest center of business and culture for the ethnic group outside the Korean peninsula.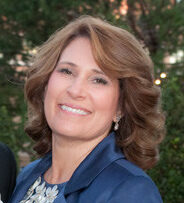 Another tie between Mazzo and LA comes courtesy of his wife, Kelly Mazzo – a longtime civic contributor whose service includes work as a member of the board of PBS SoCal. The OC-based public TV station has recently merged with KCET in LA, and the center of its operations seems to be shifting north.
More on that in coming weeks – for now here's a few more items from OC:
Kudos to MVE + Partners
Kudos to Irvine-based MVE + Partners, which highlighted an LA-OC tie of its own when its designs were honored with Golden Nugget Awards from PCBC for the Griffin on Spring in Downtown LA and the Residences at Pacific City in Huntington Beach.
PCBC has grown from its start as the annual Pacific Coast Builders Conference to an industry group "dedicated to advancing the art, science and business of housing." It's the largest homebuilding trade show representing the West Coast, according to its website.
MVE's work on the Pacific City residential development snagged four top prizes while the Griffin landed one, putting MVE ahead of the pack among firms and projects in LA and OC.
Other locals with multiple Golden Nuggets for the architecture-and-design category were Irvine-based Dahlin Group Inc., Bassenian Lagoni in Newport Beach, and KTGY Architecture + Planning in LA, with three apiece.
UCI Taps New AD
Anyone else notice that UC Irvine and Chancellor Howard Gillman have done it again when it comes to putting a woman in the top job at a department traditionally dominated by men?
That's the case with Paula Smith, recently appointed as athletic director at UCI, where she served as a deputy for six years before taking on the role of interim leader nearly a year ago.
Smith is now one of 40 females to hold the post of athletic director at one of the 347 schools included in the National Collegiate Athletic Association's Division I. Her promotion comes a couple of weeks after UCI named Liz Griffin chief of the school's police force.
Another LA-OC tie here: Smith replaces Mike Izzi, now athletic director of Cal State Northridge in the San Fernando Valley.
AEG's Latest in Asia
Back to SoCal's links to South Korea, which were highlighted by Downtown LA-based AEG's recent announcement of a plan to develop a stadium, entertainment district and waterfront park in Seoul's metro area with a well-supported outfit called CJLiveCity.
The stadium is billed as "state of the art" – no small claim to stake in South Korea, one of the most advanced places on earth when it comes to digital adaptation – and a capacity of 20,000.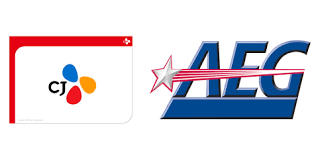 CJLiveCity is part of CJ Group, one of South Korea's "chaebols"— vast conglomerates that are controlled by a single owner or family. CJ Group's holdings in SoCal include the headquarters of its U.S. food operations in the OC city of La Palma, a warehouse in nearby Fullerton and a noodle factory across the LA County line in South Gate. It's better known in South Korea as that nation's largest media and entertainment company. The entertainment wing has offices in the Miracle Mile district of LA.
CJ Group spun off from Samsung, another South Korean chaebol, in the 1990s.
The deal marks AEG's latest move in Asia after a 2018 announcement for two arenas and entertainment centers with a local partner in Bangkok, Thailand.
Connecting California
From OC back to LA, with this report from Zócalo Public Square on some innovation and experiment in local government from the very eastern edge of the county.
La Verne Leads Way on New Tool for Infrastructure Updates
By Joe Mathews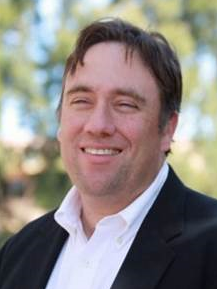 La Verne, a small city of 32,000 in east Los Angeles County, doesn't like to be first in launching new policies. And it didn't want to make itself a proving ground for the best new tool California communities have to transform themselves.
But La Verne is about to become a California leader anyway.
That's because this city—for its own reasons—has formed one of California's first EIFDs. The acronym stands for Enhanced Infrastructure Financing District, a new government entity that the legislature has championed for addressing California's massive housing shortage and infrastructure deficit.
But EIFDs are unproven, and only a handful of California places have established them. In fact, EIFDs are a much weaker tool than the redevelopment agencies that localities relied upon for major projects before 2012, when redevelopment was eliminated because the agencies grabbed revenues that otherwise would have gone to schools.
EIFDs work similarly—designate a certain area for improvement and then capture the increased tax receipts—but state lawmakers put limits on their ability to take revenues from other taxing entities.
Which is why La Verne's EIFD is being watched statewide, including by advocates of revitalizing the L.A. River and of extending BART through downtown San Jose.
Local governments have few other good options for financing infrastructure.  California's pension and budget systems for keep its cities cash-poor. Most places are wary of big initiatives.
So is La Verne, as city manager Bob Russi and community development director Eric Scherer explained on my recent visit.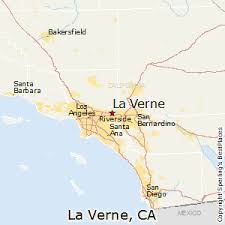 "Trailblazing is not the La Verne way," said Russi.
But opportunities have converged in La Verne in a way the city couldn't ignore.
As part of L.A. County expansion of its Metro Rail system, La Verne is scheduled to get a new light rail station in 2026 at a site with potential: next to its successful Old Town, near the University of La Verne, and across Arrow Highway from the  Fairplex, home to the Los Angeles County Fair and other major events.
So the city combined its Old Town plan with the priorities of the Fairplex and the university to create a new vision for the station area, including 1,700 new residential units, new retail, a business park, and a 150-bed hotel.
But how could a small city fund something so big? A consultant advised that the state's EIFDs legislation matched the things—transit, infrastructure, housing—that La Verne wanted to develop. In 2017, La Verne became the first city in the county to establish an EIFD.
The EIFD will finance $33 million in public infrastructure projects to attract developers for the housing, retail, business park, and hotel. The moneys for those improvements should be paid back by capturing some of the increase in taxes that results from the new development. The EIFD also could sell bonds, though 55 percent of voters in the district would have to approve.
La Verne's EIFD is modest, but, since most California cities are small, it could become a model if it succeeds.
Will it? The answer is likely to be yes if EIFDs can build partnerships with multiple local governments, taking advantage of the fact that EIFDs can cross jurisdictions. La Verne is now waiting to hear whether LA County will join its EIFD, which would make the project's financing move more quickly.
While cities resist new housing because it doesn't produce local tax revenue, more powerful EIFDs might change their calculus. If the rest of the state would follow La Verne's lead, California might finally reduce its most intractable obstacle to growth—providing affordable housing for its people.
Joe Mathews writes the Connecting California column for Zócalo Public Square. Visit zocalopublicsquare.org for more information on the organization.
Sullivan Says
Best wishes to Miki Omichi and Ciaran McEvoy, veteran LA journalist and current communications staffer at the US Attorney's office, on their recent wedding, celebrated with a lovely gathering at Five Crowns in Corona del Mar.