An inside glimpse of political pressure, courtesy of an email obtained exclusively by SullivanSaysSoCal from the office of LA Mayor Eric Garcetti:

The message is from then-Deputy Mayor Christina Miller to Deputy City Attorney Edward Young. It responds to questions Young had asked some other staffer about details on a lease deal proposed for warehouse space on Paloma Street to be converted into a homeless shelter in Downtown LA.
"Ed, we haven't met, but I'm the Deputy Mayor for City Homeless Initiatives," Miller writes. "The mayor himself is tracking this project—I can't overstate how important it is that we get this over the finish line."
Did such pressure work?
Here's a response from Young, whose client is the city, and, ultimately, the taxpayer.

"Hi Christina. Yes, understood. I am on it."
That appears to have been enough to bend the bureaucracy for the purposes of getting an inexplicably favorable deal approved for the property owner who leased the space on Paloma Street to the city.
Miller's sense of urgency got $35,000 in monthly rent checks flowing to the property owner. But it didn't mean much from the point of view of actually providing shelter for homeless individuals, who were dying at a rate of three per day in LA at the time she sent the email, according to public health officials. It took nearly two more years—more than a year longer than promised—to convert the space into an emergency shelter.
Our public health officials' own figuring indicates that more than 1,000 homeless individuals died on the streets of LA County during the delay.
Other city emails obtained exclusively by SullivanSays indicate the landlord of the property collected approximately $665,000 in rent before any homeless person was provided shelter there.
Watch this space for more to come on Paloma Street.
And note that Miller has already jumped ship from Garcetti's LA City Hall. She now is employed as California State Senior Policy Fellow at the National Alliance to End Homelessness, which keeps its headquarters on Washington, DC's K Street—a strip of our  national capital that's become synonymous with the lucrative business of lobbying and influence peddling.
Will County Audit Really Count?
I noticed that the Los Angeles County Board of Supervisors called for a forensic audit of the contracts they've been handing out in recent years. It looks like an attempt to create a good-government glow for themselves in the wake of the October 15 federal indictment of former member Mark Ridley-Thomas, who has been suspended from his current job on the LA City Council.
Here's hoping the auditors are allowed to do a full job and look at contracts related to homelessness programs, too, especially in the context of the county's failure to address or even check the public health crisis in recent years.
The auditors and everyone else can get a start with this coverage from March.
Hope of the City: Meeting the Challenge on Oncology Nursing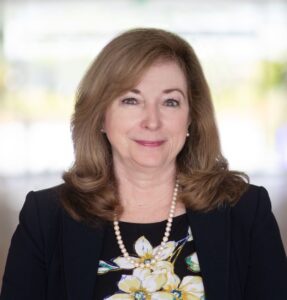 This edition of Hope of the City features a discussion about why a shortage of nurses has persisted in the U.S. for years—and how City of Hope addresses the challenge. It's a particularly timely moment for Cynthia Powers, vice president and associate chief of nursing for City of Hope Orange County, to offer insights about the special qualities of oncology nurses, and how they fit with the organization's mission.
City of Hope OC is getting ready to start recruiting nurses for the cancer research center and hospital it's building at FivePoint Gateway, and is already operating clinics in Newport Beach and other locations in the area.
Doti Study Sees 245,000 Lives Saved by Covid-19 Vaccine
Last week I took issue with the Los Angeles County Department of Public Health and its confused communications on data related to data on Covid-19.
This week I commend Jim Doti, president emeritus of Chapman University in Orange and an economist of national repute, for his ongoing efforts to bring a rational approach and clarity to various aspects of the virus and the pandemic it has wrought.
Doti's latest work is titled The Impact of Vaccinations on COVID-19 Case Rates at the State Level. It was produced under the auspices of the A. Gary Anderson Center for Economic Research at Chapman'sArgyros School of Business and Economics. The paper was recently published by Social Science Research Network of Elsevier, a unit of Amsterdam-based RELX Group, a global producer and distributor of scientific, technical and medical content.
Doti's study is thorough and requires a commitment to taking some time to understand his thoughtful analysis of data.
Here's one major takeaway that should give you reason to want to delve into it: The analysis finds that vaccinations have so far saved 245,000 lives in the U.S.
You can see more for yourself here.
And here's a note from the paper that strikes me as especially refreshing:

A prior research paper by Doti on Covid-19 was published in the Journal of Bioeconomics and can be found here.
Making an Impact with Michelson Philanthropies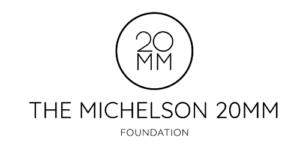 Check below to listen to the latest episode in a podcast series produced for Michelson Philanthropies, a multi-faceted organization overseen by Dr. Gary Michelson, a surgeon-turned-medical device inventor, and his wife, Alya, a journalist by training. Michelson Philanthropies provides an organizational umbrella over various initiatives and programs intended to "make life a little less unfair."
This episode features a talk with Phil Kim, chief executive officer of the Michelson 20 Million Minds Foundation, a division of Michelson Philanthropies. Kim weighs in on why some notable critics have called the college textbook market a "racket," and provides insights on how Michelson 20MM is addressing the problem.
There's plenty of reason for concern and for encouragement at the progress that's been made in the effort to make textbooks affordable for California's college students, as you'll hear in this episode of "Making an Impact with Michelson Philanthropies."
Singer Building DTLA's Latest Song
Anyone interested in getting an early look at the next phase of momentum in Downtown LA's long-running transformation can check Anjac Fashion Buildings LLC's new luxury lofts—a limited edition of 6,000-square-foot, full-floor units in the renovated eight-story Singer Building on the 800 block of S. Broadway.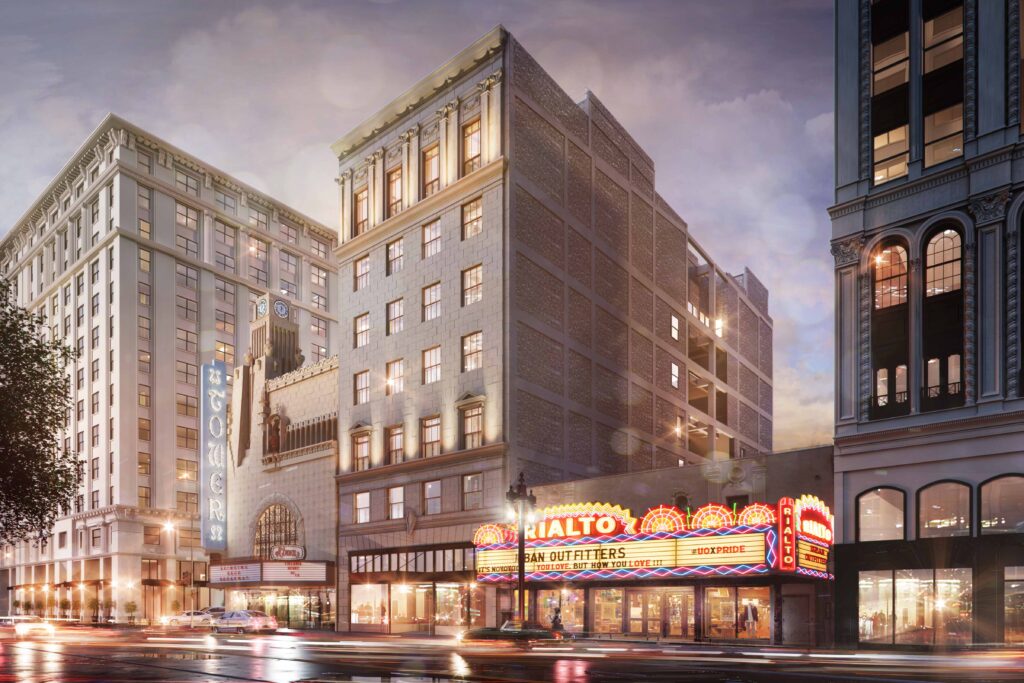 The new additions reflect the changes Anjac Fashion Buildings Chairman Steve Needleman started on Broadway when he put a reported $3.5 million into the makeover of his Orpheum Theatre, just down the block from the new lofts.
That was 20 years ago, when the renovated show palace served as a tangible signal of confidence in the potential of the area at a time when the "Downtown renaissance" was still mostly talk. Flash forward to these days, the Singer Building is getting set to start leasing with an Apple store on one side and a Vans flagship on its ground floor.
Jessica Lewensztain, one of Needleman's daughters and an early adherent of the block's residential potential, is taking the lead on the Singer Building, according to Trevor Bach of The Real Deal, which featured the project in recent coverage here.
The Beaux Art beauty's six full-floor units "feature one-, two- or three-bedroom options; elevators; and wraparound kitchens and glass walls that open onto outdoor patios," the publication reported online. The coverage noted that asking rents range around $10,000 a month and the 6,000-square-foot floorplans are the biggest available in Downtown LA, with the exception of the 6,600-square-foot penthouse at the Ritz-Carlton at LA Live.
Kudos, Correction for Wall Street Journal's Take on Scully
No thumbs up for the Dodgers this year—a pat on the back for beating the Giants in the playoffs, perhaps, but they still came up two steps short.
There is reason to extend kudos to the Wall Street Journal's Jared Diamond for his recent story that started with a reach into Dodgers' history for the perfect subject to personify the timeless match between radio and baseball as we get set to mark the 100th anniversary of the first broadcast of the World Series.
"As a child growing up in the 1930s, Vin Scully would take a glass of milk, a plate of crackers and a pillow into the living room of his family's walk-up apartment in the Washington Heights neighborhood of Manhattan," Diamond wrote in the past weekend's edition of the publication. "He would crawl underneath a massive four-legged radio console, put his head down and let the sound of a baseball game wash over him, like water rushing out from a shower head."
One quibble with Diamond over his claim that Scully, who retired five years ago, "is widely considered to be one of the best announcers in baseball history."
Memo to Diamond: Scully is simply the best.
Sullivan Says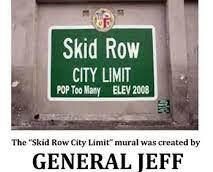 May God rest the soul of "General" Jeff Page, a community builder who took on the weightiest challenges facing his folks in Skid Row, never hesitated to help with the heavy lifting of trying to make everyday life better there, and was able to lighten up with insightful and acerbic takes on basketball, hip-hop and other matters of less import that stand ready as pressure valves to let off steam on the streets.