Hold off a week or two if you've picked up word on the streets around Newport Center that Irvine Company boss Donald Bren plans to convert the high-end Fashion Island Hotel and mid-market Hotel Irvine to residential space.
Yes, both places remain closed despite re-openings around them, and their websites feature vague messages about rethinking their respective futures.
And yes, several informed sources indicate Bren has given serious thought to getting out of the hospitality business—with the exception of the Pelican Hill resort that sits like a crown atop his OC portfolio.
Add it up, and talk of conversions of his other two hotels was circulating through the rumor mill at increasing speed in recent weeks.
The Fashion Island Hotel has obvious appeal for a residential conversion, with its ocean views and proximity to chic shopping and dining across the street at the Fashion Island mall. Its rooms are relatively large, which would ease some of the challenges of a residential conversion, one expert tells SullivanSays.
Hotel Irvine's smaller rooms could complicate a conversion to residential—unless Bren glimpsed possibilities in the sort of micro-units that have drawn young professionals and students in some major metro markets.

Does Irvine compare with major metro markets?
Check the number of jobs and startups there—and recall that the University of California-Irvine has nearly 35,000 students.
Don't forget, however, that Hotel Irvine and Fashion Island Hotel remain well positioned and well maintained as hospitality properties.
Perhaps that's why word pushing back on the rumor mill bubbled up late last week, suggesting that talk of conversions could be silenced before summer officially starts later this month.
Stay tuned.
OC's Edge, Santana's Search
The latest edition of SullivanSays Live@5 brought a couple of high-profile leaders in OC's vibrant medical device industry together with a newly appointed leader in LA's nonprofit community to talk about their various perspectives on quality of life in SoCal.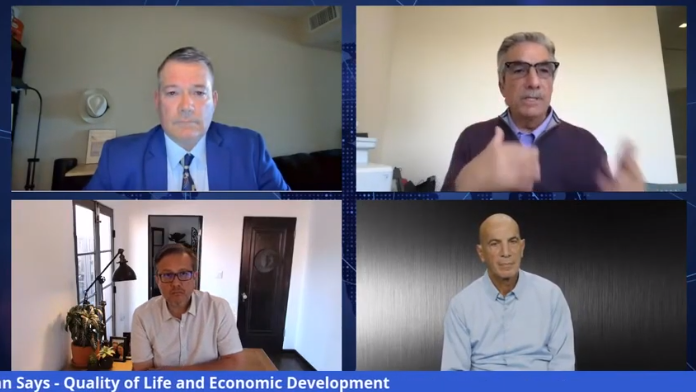 You can click the image for the whole talk with Edwards Lifesciences Chief Executive Mike Mussallem; Avellino Lab Chief Executive Jim Mazzo; and Miguel Santana, chief executive of the Weingart Foundation. The trio touched on various aspects of our social fabric and economy, and here are a couple of key points to keep in mind as you watch and listen to them engage:
It strikes me that OC's business community has a clear idea of the educational assets in its home market; an understanding of how commercial enterprises can work with schools in mutually beneficial ways; and some sense of the corporate sector's responsibilities as a partner in the process.
It has long struck me that relationships between LA's private sector and educational institutions are driven more by ad hoc needs, with no shortage of egos in the mix.
Those points give me all the more reason to credit Santana for the efforts he's leading with both the Weingart Foundation and the Committee for Greater LA, which brings together various civic entities to seek answers on the public health crisis of homelessness. Listen to his remarks in the livestream—and watch him listen as Mussallem and Mazzo talk. I think you'll get the sense of an executive eager to take a full inventory of assets and ideas for the challenges of his mission—and I get the sense Santana will take a good idea wherever he finds one in his bid to address the biggest challenge to quality of life in SoCal today.
One more programming note: There wasn't an earthquake during the livestream, but my desk was a bit off kilter, so pardon some shaking you'll notice here and there.
Follow-Up File
Last week's column included a knock on Raphael Sonenshein, executive director of the Pat Brown Institute at Cal State LA, for some of the fuzzy language he used during an online presentation on behalf of the Committee for Greater LA's recent report on homelessness.
 I also noted that Sonenshein is a fine researcher—and I'll add here that he's a gifted storyteller.
Storytelling matters anytime society sets out to meet big challenges—and the public health crisis of homelessness in LA fits that bill.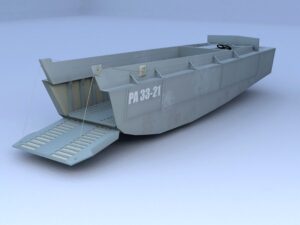 Sonenshein set a compelling context for the challenge of homelessness with a discussion of the strategy and tactics of D-Day in World War II.  He talked about the Higgins Boats that were created for the task, an innovation that provided a logistical breakthrough and made the historic landing possible. It was a well-told tale that should inspire new thinking on how to defeat some of the entrenched contributors to homelessness today.
Now's an apt time to mention it—with Memorial Day just passed, and the June 6 anniversary of D-Day later this week.
And yes, this is an instance where a comparison to war is actually justifiable—more than three homeless people die on local streets each day, according to the LA County Department of Public Health.
Soon-Shiong Shuffle on LA Times Printing Plant?
The local legacy media has given Patrick Soon-Shiong a pass on the sophomoric display of hair-splitting behind his decision to allow Alden Global Capital to take over Tribune Publishing.
The deal brought an estimated $160 million to Soon-Shiong, who first took a financial interest in Tribune in 2016. He eventually bought the LA Times from Tribune, but kept a 24% stake in the Chicago-based outfit, which was left with the Chicago Tribune, New York Daily News and 10 other newspapers from Orlando, Florida, to Hartford, Connecticut.
The chunk of stock he retained in Tribune put Soon-Shiong in a position to block Alden—a New York-based hedge fund that has acquired more than 100 newspapers, including the OC Register, LA Daily News, Long Beach-Press Telegram and eight other dailies from Torrance to San Bernardino. There were hopes among journalists for a blocking move on the Tribune deal—they wanted Soon-Shiong to weigh in against Alden's track record of trimming costs by cutting newsrooms down to skeleton crews of journalists.
Soon-Shiong gulled the Washington Post into reporting that he had nearly forgotten that a vote was coming up on the Alden proposal to take over Tribune until the day before he was due to cast a ballot as a board member.
Then he sent LA Times spokesperson Hillary Manning out to tell everyone that he had "abstained" from the vote.
That might be correct by dictionary definition of the word "abstain." But the ballots on the Alden-Tribune deal offered shareholders a box to check to abstain. Soon-Shiong didn't check it, according to reliable reports. He instead turned in a blank ballot, which counted as a vote in favor Alden's bid, allowing the deal to happen.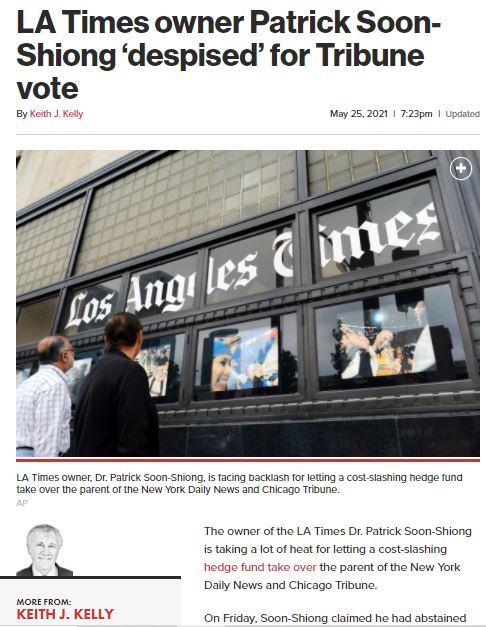 The New York Post joined Bloomberg and the Wall Street Journal with some critical coverage. A May 25 report by the Post's Keith J. Kelly gave voice to a source who requested anonymity while zeroing in on one of the more obvious and sordid aspects of the story:
"That the guy [Soon-Shiong] used the p.r. person for a newspaper to disseminate lies is totally inappropriate," the source told Kelly.
Why revisit this here and now?
Because this is how the same public relations staffer recently responded to reports that the LA Times printing plant is destined for "repurposing" by a developer that leases it to the daily:
"We appreciate the consideration that Atlas Capital has given to the Los Angeles Times and our print production facility … and that we have the opportunity to remain in that location without any disruption to our operations well into the future."
The obvious question now: What can anyone make of a Soon-Shiong-owned outfit using the vague phrase "well into the future" when it weasels out of more specific language such as "abstain"?
And what does uncertainty about the printing plant say about the LA Times' future?
Buchan Beams
Orange County continues to have an outsized voice at the highest levels of global finance—and that goes beyond Newport Beach-based bond giant PIMCO and the media machine it developed under now-banished cofounder Bill Gross and maintains to this day.
The latest example came in the May 26 print edition of the London-based Financial Times, which featured a column by Jane Buchan, founder and chief executive of Martlet Asset Management in Newport Beach. That's the same Buchan who cofounded Irvine-based PAAMCO, parting ways in the wake of its merger with KKR's Prisma hedge fund in 2017.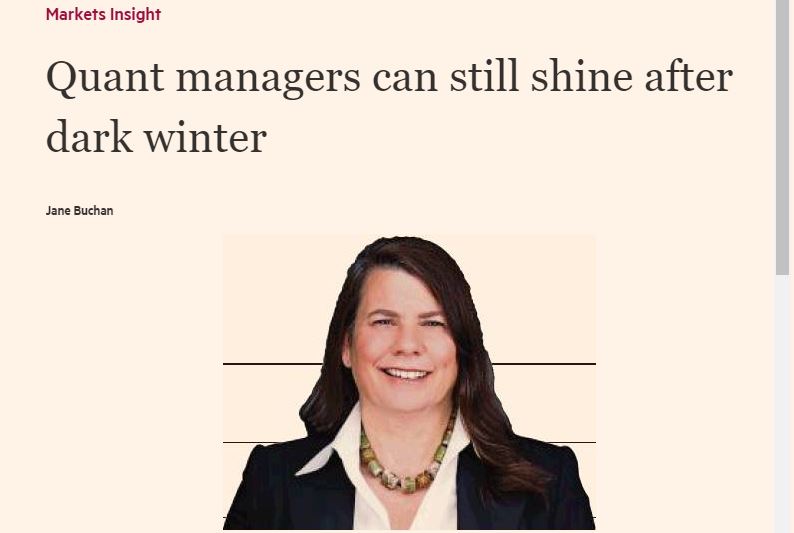 Buchan's piece in the Financial Times provided well-crafted context about whether quant fund managers have a future after several tough years for the class. She did an even finer job of delivering the meat of the matter with a simple, succinct point that hit squarely upon the nature of high finance:
"For every quantitative manager that struggles, there is likely to be another taking advantage."
Buchan isn't the only writer with OC ties contributing to the Financial Times, which also counts on Mohamed El-Erian as a regular columnist.
El-Erian served as co-chief investment officer of PIMCO with Gross for several years. He retains links to the firm and to OC, although his full-time job these days is president of Queen's College at the University of Cambridge in the U.K.
Sullivan Says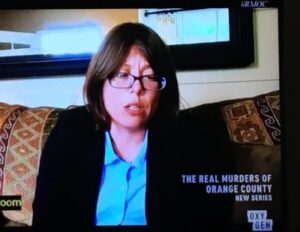 Kudos to OC-based journalist Meghann Cuniff for her exhaustive and high-quality work of live-tweeting updates for U.S. District Judge David Carter's hearing on homelessness in Skid Row on May 27—and look to next week's column for more on the matter.