Here's how 1st District (CD1) LA City Councilman Gil Cedillo responded to questions left unanswered in legacy media reports that real estate developer Atlas Capital would provide $2 million in exchange for getting off the hook on 37 affordable units at the College Station apartment complex planned for Chinatown:
"The private contribution of $2 million dollars is intended to be deposited into the CD-1 Public Benefit Trust Fund and earmarked to support efforts to produce affordable housing production, protect tenant[s] against displacement and [preserve] at-risk housing in CD-1."
That came via email more than a year ago.
Here is what Cedillo's office told SullivanSays last week, after months of dodging requests for updates:
"$2 million was not provided to our office from Atlas Capital.  There was a private transaction between Atlas Capital to subsidize the rent increases for ten years at Metro Lofts in Chinatown."
That leaves $2 million missing based on Cedillo's proclamations in 2019. That "private transaction" apparently refers to a $500,000 deal struck in 2018 to offset rent increases on subsidized units at Metro @ Chinatown Lofts.
---
Developer Gets 24% Solution
Set aside the missing $2 million for now and compare what New York-based Atlas Capital got in exchange for the $500,000 that Cedillo says it has provided.
A conservative estimate of prices in the current housing market in LA indicates the affordable units at the developer's College Station project would yield about $1,000 less per month per unit than market rates. That means that excusing the developer from providing the affordable units pencils out to a benefit of $1,000 a month at each of 37 units for 12 months a year—or $4.4 million over 10 years.
Figure that in exchange for the $500,000 Atlas Capital reportedly provided to offset rent hikes at Metro @ Chinatown, and you see a return of 788% overall, with an annual rate of 24%.
---
More Cash and Casino Chips?
It looks as though the developer took Cedillo to school even if you consider the $18,000 or so in campaign donations he got from more than a dozen Atlas Capital executives.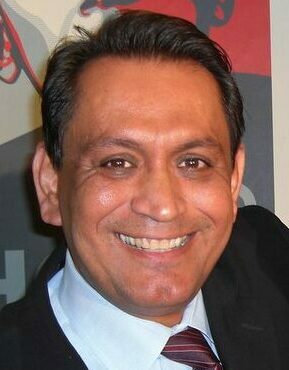 Meanwhile, Cedillo's refusal to give straight answers to basic follow-up questions about the terms of the deal makes a couple of more inquiries fair game:
Why does he seem to bargain away public policy so cheaply?
Or have the campaign donations to Cedillo been supplemented by the sort of cash-and-entertainment perks that led to a guilty plea from one former City Council colleague, Mitchell Englander, while another, Jose Huizar, awaits a federal trial on public corruption charges?
---
---
On Biden's Radar?
It was back in August that I first reported on chatter that OC resident and Long Beach denizen Eloy Ortiz Oakley could go from chancellor of the California Community Colleges to U.S. Secretary of Education for Joe Biden's incoming administration—you can see that column here.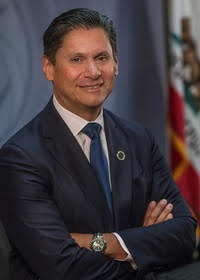 Looks like others are catching up to the possibility, including Max Lubin, a mid-level appointee in the federal education department during the Obama Administration who currently runs Rise Inc. The Oakland-based nonprofit "builds student-led advocacy campaigns that put higher education within reach for all" with an emphasis on making college free, and counts Associated Students UC-Irvine among its several "partners."
Lubin weighed in with an enthusiastic endorsement of Oakley for the role in a guest piece published December 3 by CalMatters.org, a Sacramento-based nonprofit that bills itself as a "nonpartisan journalism venture."
---
---
Low Down on Uptown Newport
There appears to be more than a standard transaction behind the recent $26 million sale of an acre in the middle of Uptown Newport, the upscale residential development by Shopoff Realty Investment.
The single acre went to Dallas-based USA Infrastructure, which says it plans a six-story, 66-unit condo development. The deal got press-release treatment from the local legacy media despite the eye-popping price tag.
Calls to several real estate industry professionals with unimpeachable credentials in OC told me the reported price is $20 million above the most generous estimate they can justify.
Uptown Newport is home to high-end condos and apartments, and the blank acre is entitled. But it's on a segment of Jamboree near the Newport Beach-Irvine boundary line that's less than prime by area standards, with a working semiconductor manufacturing plant as a neighbor.
Other caution flags can be found in a 2019 study by the U.S. government's Federal Housing Finance Agency, which offers these comparisons on the price of land per acre:
The ocean-front Corona del Mar district of Newport Beach: $15.3 million per acre.
Manhattan Beach, which is LA County's equivalent of OC's Balboa Peninsula: $19.6 million.
The Inner Richmond district of San Francisco, a poster child for sky-high land values: $23.1 million.
The $26 million price tag also sets off bells in light of recent public notices on plans for an auction of interests in the property held by Shopoff through various entities. Uptown Newport investor Picerne Group pushed for the auction, which was slated for the Costa Mesa offices of law firm Paul Hastings LLP in early August but was called off at the 11th hour.
Neither Shopoff nor the Picerne Group has responded to requests for comment.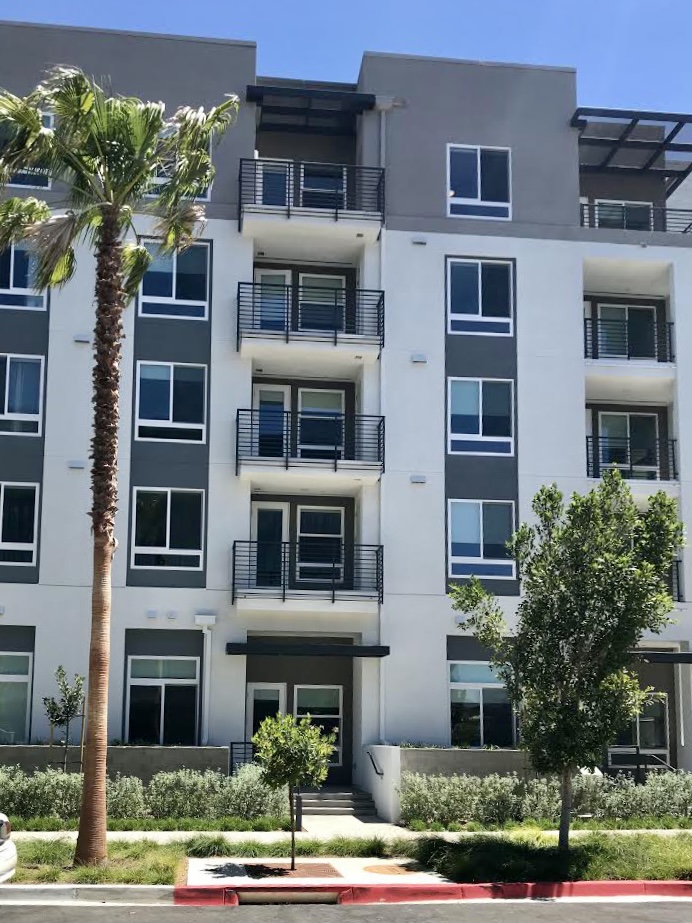 A recent visit to Uptown Newport revealed very little furniture or other adornments that suggest occupancy on many of the balconies of the 455 apartments and condos that make up the first phase of the development. The first phase has had units available for rent at monthly rates of $2,300 to $9,600 for more than a year.
There's no indication of any legal wrongdoing on the deal for the one-acre parcel there.
But there seems to be something other than basic market forces behind the price tag, with the potential to warp perceptions of real estate values.
Stay tuned on this deal.
---
Oaktree's India Test
It's also worth staying tuned on the local-global dynamic behind DTLA-based financial titan Oaktree Capital Management's effort to get a straight deal in India, where a non-bank mortgage lender that went bust is being auctioned off by the government.
Oaktree has reportedly bid $4.2 billion for Dewan Housing Finance Corp. Ltd., which was hamstrung by $14 billion in debt when India's central bank took over its operations last year.
Reports in the international press indicate Oaktree is one of several bidders to complain that regulators in New Delhi have put their thumb on the scale for home-grown Adani Group, allowing the conglomerate to revise its bid after the deadline for offers had passed. Various reports indicate Oaktree was the lone bidder to make an offer for all of Dewan Housing Finance's assets by the deadline—the others apparently made offers on parts of the company. Adani then was allowed to make a second, post-deadline bid, barely topping Oaktree's offer for the entire company.
The result of the auction has not been announced, and the final call could offer an indicator on rule of law under current Indian Prime Minister Narendra Modi, who seems to fall in with the shifting list of "strong man" rulers rising from China to Hungary.
A successful challenge and ultimate win of the bidding by Oaktree would be just as interesting for giving the outfit a significant stake in mortgage lending in a country with a population of 1.3 billion and an emerging middle class.
No comment from Oaktree.
---
---
Walter Williams Learned Here
LA largely overlooked the recent passing of Walter Williams, a renowned economist, professor, author and syndicated columnist. Williams was known for classical liberal views that were often at odds with precepts widely held by today's political liberals and so-called progressives.
There's no telling if that's why Williams went largely unmemorialized locally, and it would be all the more a pity if that is, indeed, the case. He might have gained renown on the faculty of George Mason University in Fairfax, Virginia, but Williams earned LA cred long before then. There were studies at LA City College before he earned degrees at Cal State LA and UCLA—not to mention a stint as a juvenile group supervisor for the LA County Probation Department.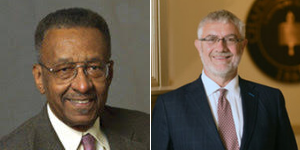 There's another SoCal tie to Williams—this one extends to Orange County in the person of Daniele Struppa, president of Chapman University, who enjoyed a long friendship with Williams when they worked and taught together at George Mason.
Here's a remembrance from Struppa:
"I lost a wonderful friend last week—a man who taught me much over the years.

I am speaking of Walter Williams, the economist from George Mason University, who for many years was the charismatic chairman of the school's Department of Economics. I had the great honor and fortune to be the Dean of the College of Arts and Sciences at George Mason from 1997 until 2006, when I left to join Chapman University.

Others can speak to Walter the economist, a brilliant and controversial intellect who took pride in taking often unpopular positions. He saw the paradoxes that are often embraced by those who may be driven by good intentions but end up harming those they would like to help. My friend and former colleague Don Boudreaux, another veteran of George Mason University, considered those aspects of Walter's character beautifully in his article in the Wall Street Journal on December 3.

I want to spend a moment speaking about Walter as a friend.

Walter came from a very difficult and poor neighborhood in Philadelphia, and his experiences as a young Black man trying to make a future for himself helped shape his character and his unique style.

I first got to know Walter—and got my first lesson from him—during an incident he later described in his book "Up from the Projects: An Autobiography." The president of George Mason had asked me to fire Walter—for no good reason, as far as I could see. I asked to discuss the matter with Walter in a phone call. In his inimitable style, he asked me to call him at 4 a.m.

I obliged, and we had a great conversation that led me to decide not to fire him.

And then I had to report that outcome to my boss, the president of the university.

My conversation with Walter became the beginning of a great friendship, and I remain grateful for his mentorship and the many affectionate conversations we had over the years.

I mourn his loss but nevertheless remember him as a powerful man who never shied away from controversy or from a tough conversation, all the while embodying tremendous humanity that enriched all the lives he touched. Walter, thank you for all you did for me, your friendship and your support. I will miss you greatly."
---
Sullivan Says
Happy Hanukkah!
Follow me on Twitter @SullivanSaysSC.
---