It looks as though a full circle drawn nearly 50 years ago will ensure that whoever Newport Beach-based Irvine Company picks to operate its Fashion Island Hotel will have the option of converting 30% of the space at the 20-floor, 295-room establishment into apartments or condominiums.
The Fashion Island Hotel—along with Renaissance Newport Beach, the Newport Beach Marriott, and the Hyatt Regency JWA—got the option when the Newport Beach City Council upheld a plan to allow partial residential redevelopment at those properties last month.
There had been some speculation that opponents of the plan might appeal to the California Coastal Commission, given the proximity to the beach.
That's where the story circles back, according to Mike Stockstill, co-author of "The Big Plan," a soon-to-publish history of the Irvine Ranch lands that formed the basis of the Irvine Company.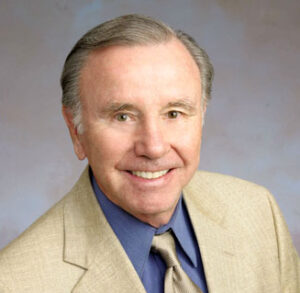 Stockstill tells me that former Irvine Company President Ray Watson cut a deal with California State Assembly Speaker Leo McCarthy in 1974, offering support for the legislation that established the state's Coastal Commission in exchange for Newport Center being excluded from the panel's jurisdiction.
The future of the Fashion Island Hotel has been the subject of buzz around Newport Center since the pandemic began, as you can see from prior coverage here.
The Irvine Company has not reopened the place but has said it will lease the property to a "premier operator" that will "maintain our first-class standards."
And here's where the late Watson's legacy appears to come into play on the 30% option for residential development—the Fashion Island hotel's website mentions that 82 of its 295 rooms are "residential-style suites, all with breathtaking ocean, harbor or bay views."
That's nearly 30% of the hotel's space, by the way.
Total Recall Exaggeration
Beware the various left-leaning and wishful takes on the recent recall election, with some selling it as the vanguard of a "progressive" surge that could take the Democratic Party further left.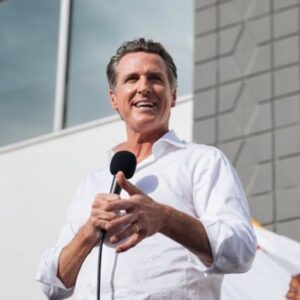 Don't buy it. The recall started on the right-wing fringe and became an opportunity to be manipulated by what remains of the Republican Party in California, which didn't figure on winning but aimed to wear out Governor Gavin Newsom a year ahead of his regularly scheduled reelection campaign.
Then came conservative radio host Larry Elder, who proved provocative enough to fire up Newsom's base, which supplemented the legion of common-sense voters of all stripes who saw a political ploy masquerading as concerns over policy.
Newsom beat the recall by a tally of around 63% to 37%—essentially holding his margin from his first election in 2018 at about 26 points.
Bear in mind, however, that Newsom's vote this time around came to just 7.4 million—3.6 million fewer than President Joe Biden's total in California less than a year ago.
It's also notable that Newsom's take was about 1.4 million more than what Donald Trump got against Biden. Compare Newsom's 2021 votes with Trump's 2020 total, and it comes to a 55%-45% margin. That's a rough exercise, given differences in turnout and other factors, but a broad view shows the Democratic margin shrinking from nearly 26 points to about 10.
Consider those numbers, and it looks as though Newsom beat back a Republican Party that's suffering from anemia in its core and apoplexy in its extremities.
That doesn't mean that he or his progressive base are world beaters.
Is Sonenshein Serious?
Perhaps the topper on exaggerated claims about the recall came from Raphael J. Sonenshein, executive director of the Pat Brown Institute for Public Affairs at California State University-Los Angeles.
Sonenshein contended that the recall results were part of a trend that has Democratic politicians in California gaining stature on the national stage. He offered that view in The Conversation, a Boston-based online publication that bills itself as a "nonprofit, independent news organization dedicated to unlocking the knowledge of experts for the public good" and draws support from an A-list of backers from academia and the world of richly endowed charitable foundations.
Sonenshein said the trend also is exemplified by President Biden's nomination of LA Mayor Eric Garcetti for the post of U.S. Ambassador to India.
Can anyone name one of the last five U.S. ambassadors to India?
Brahm Gets Top Job, OC Gets HQ Status at UMass Global
A local leader of higher education did get elevated into the national atmosphere last week, when the University of Massachusetts system named OC veteran Gary Brahm chancellor of its newly formed UMass Global.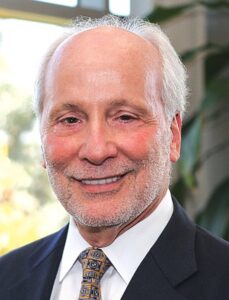 The new outfit was formed after Orange-based and private Chapman University System sold Brandman University to state-supported UMass in a deal that wrapped up on September 1.
Brahm had long served as chancellor and chief executive of Brandman, which kept its main campus in Irvine and has operated at 25 other physical locations and online, regularly serving more than 20,000 students.
The deal melds Brandman with what had been known as UMass Online, which regularly served about 75,000 students.
Brahm's selection as chancellor appears to make him the top operating executive of a school with a larger enrollment than any other institution of higher education operating in California. UMass Global also would make the top 10 among online schools in the U.S., according to recent data from Inside Higher Ed, a well-regarded trade publication.
The move also appears to make Irvine the center of UMass Global's operations. Brahm didn't respond to a query on where he'll be based as he takes up his new duties, but the combined operation's website listed the address of what had been the Brandman main campus in Irvine as the home of "UMass Global Administration."
Asian Perspective on Covid Coverage
Some insightful criticism of local media comes from Ann Lau, a subscriber who also is an immigrant from Asia.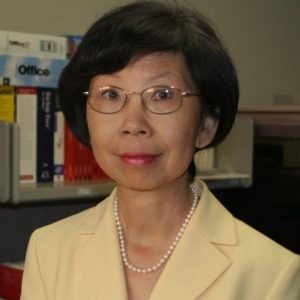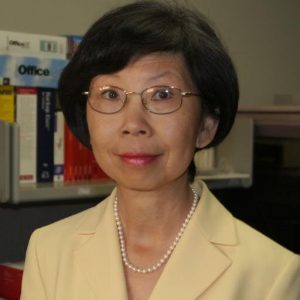 Lau offered a comment on last week's column, which questioned the way the LA County Department of Public Health reports data on Covid-19 deaths, as well as the way the media has covered the pandemic's effects in ethnic and racial communities.
"Every time [I've] checked the LA County statistics since last year," Lau wrote, "Asian cases [have been] consistently more than Black cases, yet all the news would report [was] that [cases among Blacks are] rampant.  I guess Asian's cases don't create news."
Allow me to note that an edition of SullivanSays from a little more than a year ago raised a red flag on Covid-19 data for Asians in LA, as you can see here.
Also from Lau, this time initiating a new line of media criticism, based on the recent headline in the LA Times declaring that the recent Emmy Awards were "Too Predictable" and "Too White."
"…Yet a couple of days before, the prediction by the LA Times was totally different from the final result," Lau wrote.
That raises the question of how the awards could have been too predictable if the same publication that declared such to be the case missed on its own prediction.
Lau fairly notes that the contradictory articles were written by two different people.
Her question nonetheless remains just as fair.
Whittier Student Publication Claps Back
Lau's not the only one joining me in media criticism lately.
Kudos to the Quaker Campus—the online student newspaper of Whittier College—for its recent editorial critiquing a piece from an outlet with a national following that relied on some questionable reporting techniques and dubious claims to bash the president of the small liberal arts college on the eastern edge of LA County.
The techniques and claims were wrapped up in the language of "classical liberalism," which historically tends toward freedom of expression and stands in opposition to such impulses as "cancel culture."
The concoction came off as a hit-piece that used a $12 million gift from multi-billionaire Mackenzie Scott as a point of departure for bashing Linda Oubre, president of the school, whose tenure has been marked by some controversy.

It struck me as shoddy work—and a particular shame because the piece came from Common Sense, a digital publication overseen by Bari Weiss and distributed via the Substack platform online. Weiss is a former New York Times opinion editor and columnist who left the paper claiming concerns about hostility from colleagues over her generally conservative views.
Weiss has a track record of integrity in my view—I appreciate her willingness and ability to lay out cogent and intellectually honest arguments that go against the grain of popular opinions from the media's echo chamber. It's more to her credit that I typically appreciate those factors independently of whether I agree with her on any given subject.
The piece that drew the response from the Whittier College student newspaper included an admission by the author that he had gained access to a private meeting under false pretenses in the course of his reporting.
That calls everything else into question.
You can see the Quaker Campus editorial  here, and check the piece it critiques here.
A Few More Points to Ponder About Paul Musco
A couple of things to add to the coverage of the recent passing of Paul Musco, a giant of SoCal business and philanthropy—and a helluva good guy.
The first is from February of 2019, when I wrote about Musco here.
The second comes courtesy of Jim and Lynne Doti, who commissioned a tribute to him to run during a recent livestream edition of SullivanSays Live@5, offering congratulations when he announced his retirement from day-to-day operations at his Gemini Industries in Santa Ana earlier this year. You can see the tribute below.
Sullivan Says 
Whoever is in charge at Target Corp. should make sure the young man named Yeicatl who works at the chain's store at 17th & Bristol in Santa Ana gets into an executive training program.