Expect another shoe to drop in the case of a Santa Ana Police Department officer who recently pleaded guilty to federal charges of taking bribes for protecting an illegal business, with word on the street pointing to Little Saigon.
The U.S. Attorney's office is maintaining a silence that could make a gangster envious, leaving an air of uncertainty in the neighborhoods of the city of 330,000. The federal prosecutor's office has issued press releases grabbing credit for the bribery case but refuses to respond to follow-up questions about its involvement in a fundamental aspect of local public safety and what sorts of nefarious activities are part of everyday life in the city.
The vacuum left by the feds is being filled by sources in and out of local government. Some see a link between the bribery case and recent crackdowns on backroom gambling operations in the area, and expect an arrest of a local "crime figure" in coming days or weeks.
Various sources trace a link between bribery and gambling to Santa Ana PD Officer Steven Lopez, a four-year veteran who admitted taking $128,000 in bribes from August 2019 to November 2020. Corporal Anthony Bertagna of Santa Ana PD said Lopez was assigned to patrol duty at the time, and federal documents indicate he was working in uniform when he collected bribes ranging from $2,500 to $16,000.
The case appears to center on gambling rooms-some featuring video games and known as "slap houses"-that have long been magnets for vice in Little Saigon. The Vietnamese-American enclave covers parts of the OC cities of Westminster, Garden Grove, Stanton, Huntington Beach and Santa Ana.
The case could go well beyond vice and bribery-officials in Santa Ana have cited gambling ties in three of the eight known murders in the city so far this year. That compares to a single murder in the city for the comparable year-earlier period.
It's unclear how the bribery investigation of Lopez ended up with federal agents or whether they remain involved in the case. The U.S. Attorney's office said it had a legal right to claim jurisdiction because Santa Ana PD had recently "received more than $10,000 under a federal program involving grants and other assistance."
A public information officer for the prosecutor refused to identify the specific federal program cited as a basis for jurisdiction.
A sparse guilty plea by Lopez in December did not identify the person who was bribing him or what sort of a criminal operation was involved, leaving residents of the city to wonder for months about the vague claims of an illegal enterprise in their midst.
Santa Ana PD and other law enforcement agencies in Central OC have meanwhile made prominent busts of gambling houses in the months since Lopez entered his plea.
Court documents indicate Lopez picked up bribe money on at least one occasion from an unidentified "co-schemer" at 1st Street and Fairview Avenue. That's on the eastern fringe of Little Saigon, where 1st Street becomes Bolsa Avenue as it passes into Westminster.
Brian Gurwitz, an attorney for Lopez, said that no other employees of Santa Ana PD were involved.
Santa Ana PD spokesperson Bertagna said Chief David Valentin is expected to issue "an update and statement on this case early next week."
---
---
Fans, Students, Countrymen…
Theater is the main thing when it comes to the annual "Shakespeare Trial" produced by University of California-Irvine English Professor Julia Lupton and Eli Simon, director of the New Swan festival that's based on the campus and celebrates the works of the legendary bard.
But first let's count all the lawyers.
That's not hard because there are only two-and it's curious that neither is from UC-Irvine. Erwin Chemerinsky, dean of UC Berkeley's School of Law, will present the case for the prosecution of Brutus on charges of murder and treason for his role in the conspiracy that led to the assassination of Julius Caesar. Bernadette Meyler, a law professor at Stanford University, will defend.
That looks like a courtroom version of the Bay Area's annual "Big Game" on the football field, although UCI is highlighting some campus ties-Chemerinsky was the founding dean of its law school before decamping for the top post at UC Berkeley Law, and Meyler holds a PhD in English from UCI.
And actors from the New Swan troupe will act out scenes from the play to put some literary drama in the courtroom drama.
A long look back at the intrigue and power grab by Brutus will surely find some extra resonance in the wake of the very recent failed insurrection against the U.S. Capitol.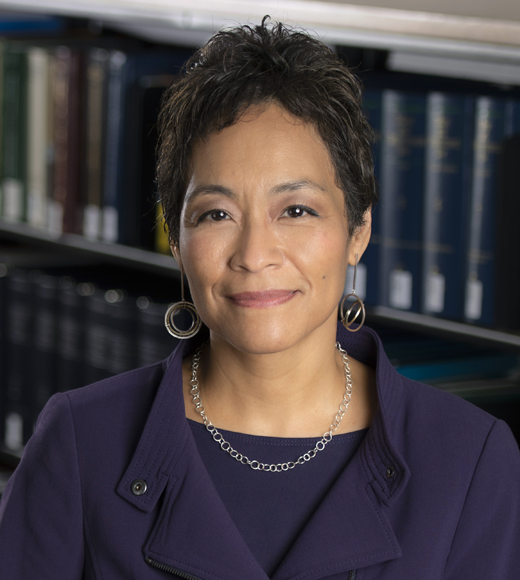 This year's lineup also offers a reminder that current UCI Law Dean Song Richardson, who squared off in years past, participating in trials of Hamlet and Shylock, can't make it this year. Richardson is still on the job for a few months but headed toward her new role of president of Colorado College, a liberal arts institution in Colorado Springs.
A search for Richardson's replacement at UCI Law is ongoing, according to the school.
The Shakespeare Trial is available online free of charge to the public, set to run from 5 p.m. to 7 p.m. on March 9. You can get more information here.
---
---
Hope of the City-Alive and Well in OC
This week's podcast focuses on City of Hope Orange County's leadership of a countywide street art installation that debuted on March 2, sharing messages of hope at venues across the region, including a number of Covid-19 vaccine sites.
The top-ranked cancer research and treatment center partnered with Orange County Health Care Agency, community organizations, businesses and local artists to present visual expressions of a shared vision for a more hopeful and healthier OC.
City of Hope Orange County President Annette Walker spent some time on the eve of the kickoff of the Hope Lives in OC campaign last week to talk about the project and why the organization took a lead in making it happen.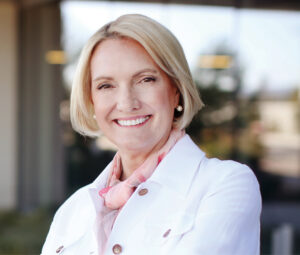 City of Hope OC is working with a roster of participants that includes vaccine super sites at the Anaheim Convention Center, Disneyland Resort, and Soka University. Also pitching in to host displays of artworks are: John Wayne Airport in Santa Ana; Orange County Great Park in Irvine; Cadence Park Art Walk at Great Park Neighborhoods in Irvine; the Anaheim Packing District; Marina Park in Newport Beach; The CAMP and OC Fair & Event Center in Costa Mesa; and City of Hope's Newport Beach clinic as well as the administrative headquarters and the construction site of its cancer campus at FivePoint Gateway in Irvine.
You can get more information on Hope Lives in OC here. And click the audio player below to listen to the 9-minute conversation.
What started City of Hope on the path that led to this project? (1:29)
Can you tell us a bit about the murals and artists? (2:49)
Why do you feel hopeful about Orange County? (4:50)
Can you tell us about the partner organizations on Hope Lives in OC and the logistics that were involved? (6:32)
You mentioned the new facility in Newport Beach and the campus in Irvine. Could you give us an update on those? (7:54)
Where can we learn more about this project? (9:03)
SullivanSaysSoCal · SullivanSays_Hope of the City_ep8
---
Nixon Foundation in Proxy Fight for Soul of Republican Party's Foreign Policy Establishment?
Have the Richard Nixon Foundation and the presidential library and museum it operates in Yorba Linda laid down a marker in the Republican Party by putting their new, monthly foreign policy seminar program in the hands of a couple of stalwarts of the expired Trump Administration?
The Nixon Seminar will be co-chaired by former Secretary of State Mike Pompeo, a graduate of Los Amigos High School in Fountain Valley, and Robert O'Brien, a Downtown LA lawyer and resident of La Canada who was the last of four people to serve as national security advisor under Donald Trump.
97-year-old Henry Kissinger, who served as national security advisor and secretary of state under Nixon, is billed as honorary chair of the program.
The online seminar is billed by the nonprofit foundation as a "seminar-style roundtable discussion to consider and advance policies that maintain a balance among the world's great powers that is favorable to America's national interest."
"Seems like Trumpoids are camouflaged in Nixon-who was a foreign policy genius compared to Trump-and are trying to compete with the real Republicans at the Ronald Reagan Library," said one veteran hand at blending civic and global affairs in SoCal, who is not involved with either entity and offered insights on the condition of remaining unidentified.
The Nixon Foundation's push into foreign policy might also aim to carve out some space on the subject closer to home, where the World Affairs Council of Orange County has an influential following.
Joe Lopez, vice president of marketing and communications at the Nixon Foundation, said the organization doesn't see the seminar series as an alternative to the programs of the World Affairs Council.
---
In Vino Veritas: OC Still Red

Reagan famously called Orange County the place where old Republicans go to die, and while the Gipper might be surprised by its purple political shade of late, he can rest assured it remains deep red when it comes to wine.
That's what John Lockhart has discovered in overseeing the popular CFO Focus Forums that his People Worldwide Media produces.
Lockhart recently shared a couple of secrets to the agency's success at engaging chief financial officers from throughout OC, drawing crowds  approaching 100 even as the event has moved online amid Covid-19.
One secret is Jane Wells, the CNBC reporter who often lends her brand-name and familiar face as moderator of CFO Focus Forums.
The other is offering a free bottle of red or white wine to CFOs who RSVP early.
That helped draw 74 early signups for a recent edition sponsored by Big 4 accounting firms Deloitte and KPMG, the law firm of Latham & Watkins and Union Bank.
Lockhart reports that 67 of the execs requested red.
---
---
About Hoag-Providence Prognostication
It looks as though my report last year correctly called both the potential for acrimony in the Hoag Hospital–Providence Health breakup and the legacy media's penchant for soft or misguided coverage of the matter, which is grinding on with recriminations all around OC. See for yourself here.
---
More on Okies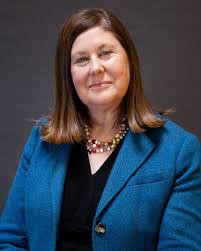 "Thank you for writing about Ed Ruscha-I just love his work," Ezell wrote. "My mother and her family migrated from Oklahoma to Compton in the 1940s for good blue-collar jobs. Fun to think about."
Recalling Ruscha's roots-and Ezell's-also offers a reminder that both migrants and immigrants have faced a lot of challenges and contributed much to California.
---
Sullivan Says
This column was all about Orange County because a market of more than 3 million merits a singular focus every so often, but I will have LA back in the mix next week, with another twist in the Paloma Street deal.
---