An overlooked fact about LA-based artist Ed Ruscha: He's a proud Okie-and anyone in SoCal who isn't familiar with that reference should Google the term.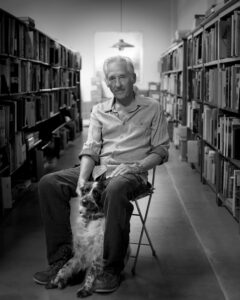 Ruscha's ties to his home state are now on display with "Ed Ruscha: OKLA" at the Oklahoma Contemporary Arts Center in Oklahoma City. An art review in the February 18 print edition of the Wall Street Journal says the show "brims with telltale paintings of oil derricks, gas stations and open roads" as it chronicles Ruscha's "rise as one of the country's pioneering conceptual artists …"
Born and raised in OK, found fame and fortune in LA.
Here's guessing purple is Ruscha's favorite color.
---
---
KCRW's Diverse Problems with Diversity
Sincere best wishes to KCRW 89.9 FM and Cerise Castle on finding some resolution in the wake of the Black journalist's claims of "microaggressions, gaslighting, and blatant racism" during her tenure at the Santa Monica-based public radio station.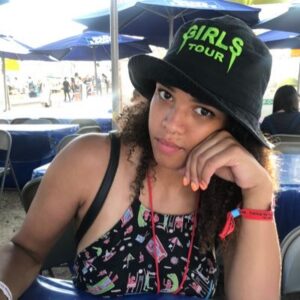 The station has disputed some of Castle's claims and moved to address others, according to a statement issued by management last week.
Castle's account of her experience isn't KCRW's only problem under the heading of diversity, though.
Consider the apparent lack of journalistic curiosity from Larry Perel, local host of the "All Things Considered" program. He was on-air for a February 16 interview of California Assemblymember Wendy Carrillo, a former journalist who represents parts of Northeast LA, when he stated that the Covid-19 death rate is three times greater for Latino-Americans compared with Whites in LA County.
Carrillo accepted that as a fact, and the two continued in conversation.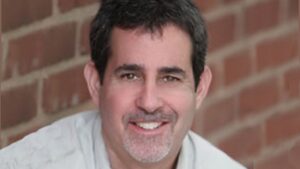 I contacted Perel and asked the source of his claim. He sent me a link to the website of TV station KTLA 5, which had picked up a story from the LA Times. Both stories-and, therefore, Perel and KCRW-erroneously reported that the Covid-19 death rate for Latinos in LA County peaked in "mid-January at a daily rate of 48 deaths per 100,000 Latino residents…"
That was, according to the report, three times a death rate of 16 per 100,000 among Whites in LA County.
But neither death rate was true.
I've gone over this math before, and I believe it bears repeating here since a fundamental flaw in reporting on the pandemic is now passing through the legacy media bloodstream.
With that in mind, please consider there are about 10 million people in LA County, and Latinos account for about 48%, according to the U.S. Census Bureau. That's 4.8 million Latinos, or 48 units of 100,000. A death rate of 48 per 100,000 would equate to 48 x 48, which equals 2,304.
That means that Perel's unqualified claim of an ethnic disparity implied and reported that 2,304 Latinos died of Covid-19 in a single day in LA County sometime in "mid-January." The same implication works out to 416 deaths among Whites.
There is no data or other evidence from the LA County Department of Public Health-or any public or private entity-that supports either total. The highest number of total deaths reported for any single day by the agency in the month of January was 316.
Perel didn't respond to a request for comment on the differences between his claim on death rates and the actual numbers of deaths reported.
The seed of his misinformation, in any case, can likely be found in the public health agency's common use of "age-adjusted" statistics. An age-adjusted formula assigns more weight to deaths of people of certain ages-people in their 20s and 30s are considered different from folks in their 70s or 80s, for example.
Covid-19 is no hoax, and there are some good reasons to adjust data for age-the process can better reflect actual dangers based on various factors, and can help researchers, healthcare providers and the rest of us get a handle on certain challenges.
There's also good reason to investigate indicators of disparities that might be tied to ethnicity.
But legacy media reports that fail to provide proper context on the pandemic give benighted doubters and crass manipulators all they need to dismiss any and all of the data on Covid-19 as "fake news."
---
---
Question of Credentials in Paloma Street Deal
Numerous officials of the City of Los Angeles and the County of Los Angeles refuse to say whether a person who was referred to as an architect and hired to work on the conversion of a portion of the warehouse at 1426 Paloma into a homeless shelter really is an architect.
This matters legally, according to the State of California Architect's Board, which holds that "any person who uses the title of 'architect' (or any term confusingly similar) or advertises to provide architectural services in California must be licensed as an architect by the Board."
It also matters morally, because a brutal human toll sounded throughout the delays on getting the 17,000 or so square feet the city leased at the Paloma Street building converted into a homeless shelter. The project was more than a year late, with the city paying rent of $35,000 a month all the while. The LA County Department of Public Health estimates that an average of three homeless individuals died each day in that time-more than 1,000 over the course of the project's delay.
Emails obtained by SullivanSays show that communications among city and county staffers, contractors and subcontractors referred to Darnell Harmon as an architect hired for the Paloma Street project.
A check of the records of the California Architects Board turned up no entry for him or his company, called Concept of Design.
None of the public officials has responded to queries by SullivanSays on Harmon's status.
Neither has Harmon, whose LinkedIn page makes no mention of his being licensed to practice as an architect, referring only to an associate degree in the subject from LA Trade-Technical College. Past self-promotion by Harmon on Twitter indicates the industrial building on Paloma Street, a largely concrete structure, was outside the scope of his competence as a tradesperson.
LA Mayor Eric Garcetti, meanwhile, has blamed the delay in developing the shelter on Paloma Street on "structural issues," although a 142-page report by the city didn't contain any reference to any such problems.
Garcetti refuses to respond to inquiries from SullivanSays on whether City Engineer Gary Lee Moore and his staff of 900-plus missed something before Moore signed off on the report.
City and county officials have made some heavily censored responses to requests for information about the Paloma Street deal under the California Public Records Act.
No one at the city or county has taken responsibility for directly answering the question of whether or not the person who was originally hired as an architect for the Paloma Street shelter was actually an architect.
Public officials celebrated what they billed as the opening of the Paloma Street shelter-dubbed "Lotus"-last month.
Here's a photo taken a few blocks from the building this week.
It's just one troubling aspect of the deal, and you can check for prior coverage here.
---
OC Black Chamber Sets Pace for Engagement
Civic groups from Lions to Elks and Rotarians to Optimists should consider the annual Future Leaders Luncheon presented online by the Orange County Black Chamber of Commerce on February 24 as a template.
The 48-minute program was poignant and on-point, shedding light on the organization's mission as well as its hard-earned reach and influence. Kudos to OC Black Chamber President Bobby McDonald and staff, with credit to Communications Lab in Orange for overall production and Explorer Studio in Yorba Linda on video.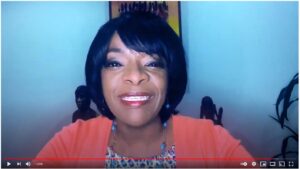 NBC-4 TV's Beverly White added some humor about the chamber's upcoming birthday, telling members that "sources say it's your 37th birthday, but you don't look older than 25."
Kudos also to California State University-Fullerton President Fram Virjee for not just showing up to the event but giving a thoughtful shout-out to Thomas Parham, his counterpart at Cal State-Dominguez Hills and a veteran of UC-Irvine. It seems Parham has been a valued guide to Virjee, who took an untraditional route to academia, going directly to the top job at CSUF after a career as a lawyer in DTLA, capped off with a stint as partner at O'Melveny & Myers.
You can watch the event here.
---
---
Hoshi in FT
A feather in the cap of Hoshi Printer, board member for private and public companies in SoCal, including Irvine-based semiconductor manufacturer Lantronix Inc. He was quoted in the February 8 edition of the London-based Financial Times for a story on how the Covid-19 pandemic has led many company boards to rethink risk and emergency planning.
"My life is complete," says Printer, tongue in cheek but nonetheless clear in his respect for the FT.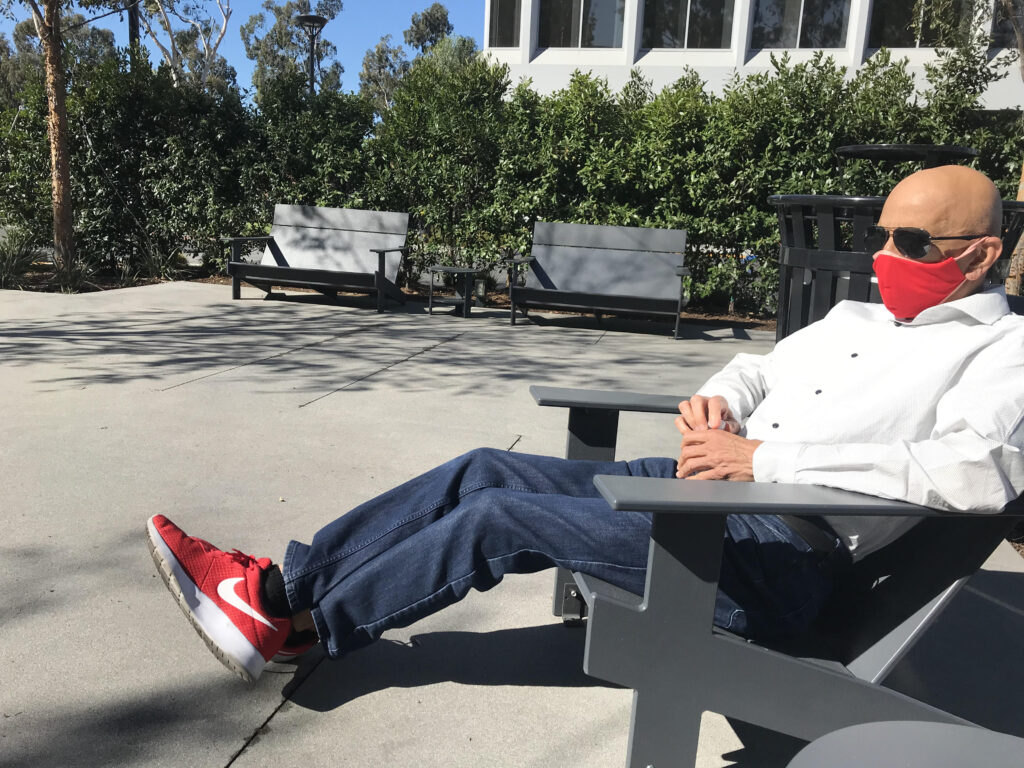 And another feather for Printer on his sartorial style, which included matching mask and sneakers for a socially distant chat on the patio of Philz Coffee in Costa Mesa.
---
Another Soon-Shiong Shuffle?
Biotech billionaire and LA Times owner Patrick Soon-Shiong is lined up to headline the Los Angeles County Economic Development Corp.'s Future Forum on March 18, which promises a review of the "Impacts of the Pandemic."
Here's guessing the appearance will serve as another step in a backpedal as Soon-Shiong seeks an exit from the media business.
---
Sullivan Says
Check the west wall of 4SM Innovation Food Hall at 4th & Bush in Downtown Santa Ana for a burst of color that breaks through the drabness of the pandemic.
---