My scoop last week on LA Mayor Eric Garcetti's bid to get a ticket out of SoCal with some second-tier job in the Biden Administration led Axios.com to follow with a report pointing to the post of ambassador to India before others in the national press piled on.
The local legacy media dawdled along for several news cycles before getting in line on the follow-up coverage.
Garcetti appears to have reacted to the hullabaloo touched off here by changing his plans—sources originally had the mayor ready to announce his resignation last week.
Stay tuned.
National Media Misses Heart of Matter in LA
The national press went for the shiny object of Garcetti's escape plans, missing the significance of the second item in last week's column, which offered some insight on why he seems desperate to find a way out of LA.
The item was about LA City Homeless Coordinator Meg Barclay, who oversees $375 million or more in annual spending that's supposed to go toward housing for Angelenos living on the streets. SullivanSays obtained an email showing Barclay using the term "horrible" to describe a set of drawings for a proposed 119-bed emergency homeless shelter on Paloma Street in Downtown LA.
The criticism apparently went unanswered, and the Paloma Street shelter ran into all sorts of problems due to bad planning, with the "horrible" drawings a possible contributor. The shelter opened 18 months late, and the city paid more than $600,000 in rent before anyone spent a night or worked a shift in the place.
Meanwhile, the streets around the shelter—dubbed "The Lotus"—remain the site of expansive homeless encampments.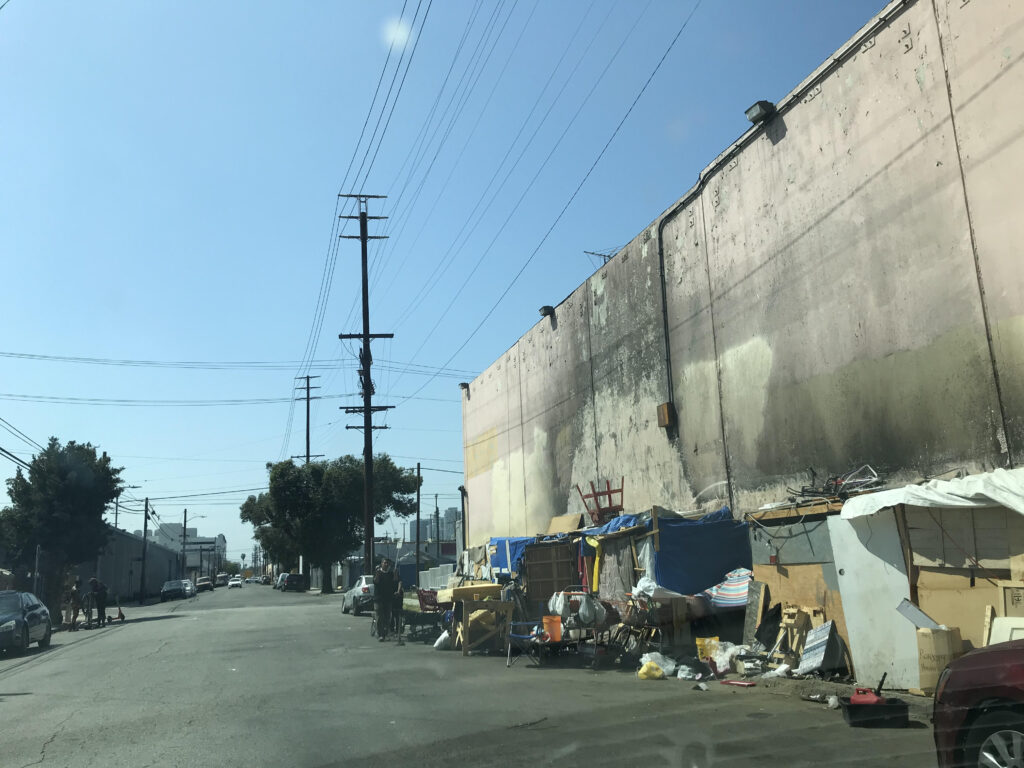 It's notable that Barclay reports to Richard Llewellyn, who was appointed interim city administrative officer by Garcetti in 2017, and named to the post permanently in 2018.
You also should note that word recently surfaced that Llewellyn plans to retire, a decision made public shortly after last week's column connected dots from him to Barclay to the non-response on her concerns about the "horrible" drawings for a homeless shelter.
The local press went for the shiny object again on Llewellyn's retirement, with coverage that focused on longtime Garcetti running partner Matt Szabo being named as the next chief administrative officer.
Llewellyn can consider this a request from SullivanSays for an exit interview in regard to the homelessness programs he has overseen.
And you can get more background on various others problems with the Paloma Street deal here.
Retrograde Reaction on LA Times Brand
Another reaction to recent coverage appears to have stemmed from an item that ran in the April 20 edition of SullivanSays, which pointed out that the LA Times seems to be morphing into something other than a journalistic operation. That perspective was based on the publication's own recent self-promotion touting the fact that its in-house "L.A. Times Brand Publishing team" is selling ads into publications and special sections it's producing without any involvement of the newsroom.
Seems as though my clear-eyed analysis got deep enough under someone's skin to prompt a change. The "L.A. Times Brand Publishing team" is now the "L.A. Times B2B Publishing team"—a switch that was made and promoted shortly after the item appeared.
Looks to be another misstep for the brand overall—a bit of cosmetics isn't going to fool readers about what's going on with the shadow publishing operation. I'm sure some are familiar with that old saying about slapping some lipstick on a pig.
Hope of the City—No Resting on Laurels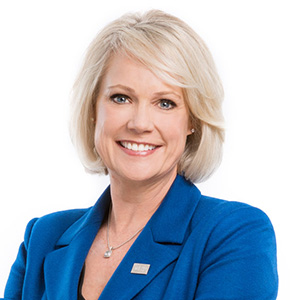 This week's podcast features a talk about the benefits of reputation and renown—and why City of Hope Chief Philanthropy Officer Kristin Bertell doesn't take either for granted as she leads efforts to earn the support of the communities served by the famed hospital and research center.
Click below to listen to the 7-minute conversation.
Tell us about your role as chief philanthropy officer. It sounds like a big job. (1:00)
City of Hope is expanding not only its mission and reach but also its philanthropic efforts. It just received separate gifts of $100 million and $50 million. Could you put these numbers into perspective? (1:32)
Dr. Riggs only recently decided to make his donations known publicly. He cited a hope for greater awareness of City of Hope and its research. How important is that awareness for the institution? (2:52)
You've held several notable positions prior to joining City of Hope, including at the Salk Institute for Biological Studies. This is a name of historical significance and renown, something City of Hope shares. How does renown or reputation factor into fundraising? (4:25)
Could you give us an idea of what City of Hope's philanthropic efforts will look like over the next 5 to 10 years? (5:46)
Farmers & Merchants Puts PPP in Perspective
Anyone who wants to get some sense of what the Paycheck Protection Program looks like a year after it launched into the teeth of the pandemic can get a good idea thanks to a thoughtful and creative installation in the elegant lobby of the Farmers & Merchants Bank on Pine Avenue in Long Beach.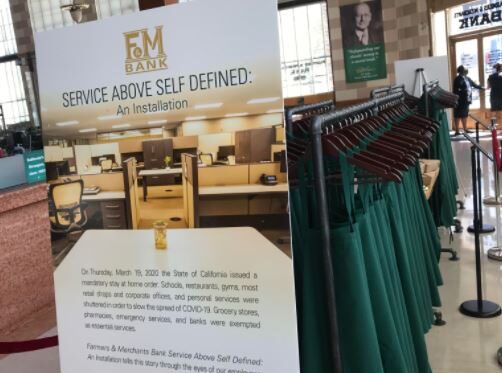 Visitors will see racks holding 83 aprons flanking a three-foot stack of forms and a pyramid of take-out containers. Each apron represents 1,000 jobs saved by loans to businesses processed by Farmers & Merchants under the PPP program—83,267, to be exact. Each of the 4,198 sheets of paper in the stack of forms represents one of the loans shepherded along by the staff of the 114-year-old bank, which has 25 offices spread over LA and OC. And the 16 carry-out containers stand for the 16,000 meals the bank provided its employees as many of them worked 80-hour weeks to keep money flowing to businesses and employees.
"Some banks did more, and some did less—but there were things accomplished here that made some truly happy memories even as we acknowledge and feel the losses of the pandemic," said Dan Walker, chief executive and chairman of Farmers & Merchants, recalling the crush of last spring on a calmer day last week, as the sun played across the salmon-hued marble of the lobby of the bank's 1902 beauty of a headquarters building.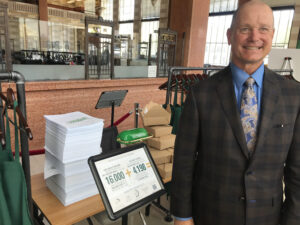 It's not every day, Walker explained, that employees of a bank get the chance to feel the positive effects of a loan so directly. The pandemic made feelings of relief clear in the faces of business owners who were in genuine need and genuinely grateful for help in getting access to the emergency funds.
There were different forms for PPP applications—one for loans of $150,000 or less, and another for higher amounts. Walker said three-quarters of the loans Farmers & Merchants processed were less than $150,000, giving a sense of the institution's community-based focus on small business.
And one loan he remembers in particular was for a customer who got $285—no thousand or million after that number, just 285 bucks.
It was enough for that particular business owner to get through the storm—and Walker said that's big enough to matter at Farmers & Merchants.
Metchek on Interim Mayor: Back to the Future
Back to City Hall, where word of Garcetti's latest escape attempt set tongues wagging about who might replace him.
The 15-member LA City Council can call a special election or appoint one of their own or anyone else to fill the vacancy when a mayor steps down.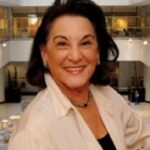 Ilse Metchek, president of the DTLA-based California Fashion Association, gets the parlor game rolling with the suggestion that former mayor Antonio Villaraigosa would make a good caretaker until the citywide election next year.
You can add some weight of sincerity to her viewpoint, too. Metchek didn't always see eye-to-eye with Villaraigosa during his tenure as mayor, but she recently told me both he and his administration are looking better against the reality of the current mess at City Hall.
New Question for Former DTLA Top Cop Smith
How do you like them apples?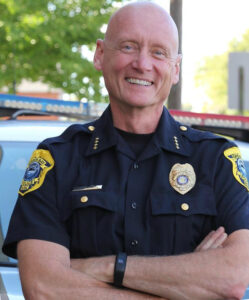 Former top DTLA copper Andrew Smith ought to like them just fine now that he's capped his career by retiring after a five-year run at chief of the Green Bay Police Department in his native Wisconsin. The one-time LAPD Central Area captain and commander recently told the Green Bay Press-Gazette that he's going to devote some attention to a small apple orchard on his property—not to mention his two kids and wife, Susan, a former Assistant California Attorney General who worked on Spring Street under Jerry Brown—before taking any next career steps.
Smith met a number of serious challenges in the role in Green Bay, clearing away some old, bad habits of policing well before the George Floyd murder sent agencies throughout the nation searching for new approaches. That sometimes put him between the rock of a police union and the hard place of public opinion, but he managed to serve the public with integrity and genuine effect.
Indeed, Green Bay was named the safest city in the nation by U.S. News & World Report earlier this year—and that means Smith leaves on a high note after adding his bit to the city's legacy as "Title Town." 
Huntington Beach Home to Merck Marketing Unit
Here's one benefit the pandemic and trend toward remote work have brought to OC: A piece of national marketing for Kenilworth, N.J.-based Merck & Co. will now be based in Huntington Beach.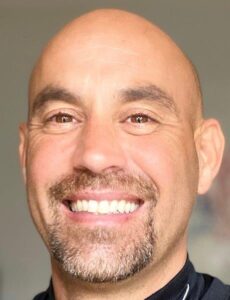 The presence of the company's Anti-Bacterial Marketing Field Execution Point comes as Timothy Aristotle Sullivan switches from leading a five-state, multi-product sales team to marketing chief for Gram Negative Antibiotics, which are products for patients who are hospitalized with gram negative infections.
Yes, it's all a mouthful.
And here's a bit more in the form of full disclosure—Sullivan is my cousin, and I'm awfully proud of him.
Sullivan Says 
I'll put The Old Town Junction in Newhall in the Santa Clarita Valley on par with any of the best restaurants on the Westside, DTLA or OC.