Reliable sources say Los Angeles Mayor Eric Garcetti will announce his resignation this week as part of plans to take a second-tier job in the Biden Administration, with duties outside the White House.
Calls for comment to the mayor's office were not returned at deadline.
Now let's turn to the latest indicator of the mess Garcetti would escape if he does, indeed, secure a ticket out of town.
'Horrible' Good Enough on Paloma Street Homeless Shelter
Meg Barclay's job as Homeless Coordinator for the City of Los Angeles puts her in charge of $375 million in state and federal funds while leading "program design and implementation efforts to establish more than 3,000 new low-barrier, trauma-informed interim housing beds citywide," according to her own estimation on LinkedIn. 
Barclay had been in the job for nearly three years when she sent an email to a colleague in Mayor Eric Garcetti's office about the drawings for the conversion of a section of a warehouse on Paloma Street in Downtown LA into an emergency homeless shelter.
The drawings were "horrible," Barclay wrote in the email, a copy of which has been obtained by SullivanSaysSoCal.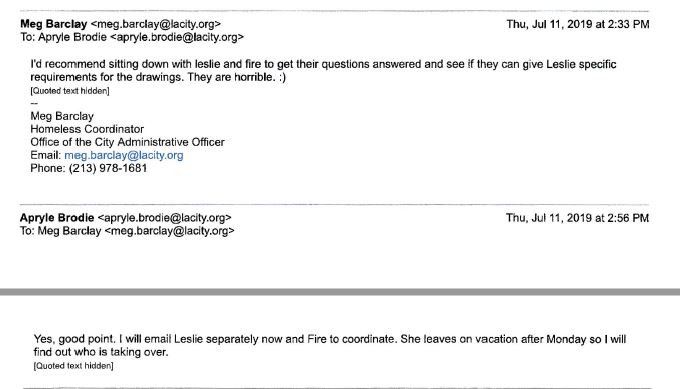 That was in July of 2019, and by that time the city had already paid two months of rent for the warehouse space on the 1400 block of Paloma Street at $35,000 a month. Still ahead for the project was a delay of more than 18 months. The city would pay more than $600,000 in rent and watch construction costs run over budget before the shelter opened its door in January of this year.
More than 1,500 homeless individuals would die during the delay, according to an estimate by the County of LA.
It seems that the "horrible" drawings were an early indicator of the problems ahead. It seems the "architect" first hired by the nonprofit that has the contract for operating the shelter wasn't actually an architect—and you can see prior coverage of that aspect of the story here.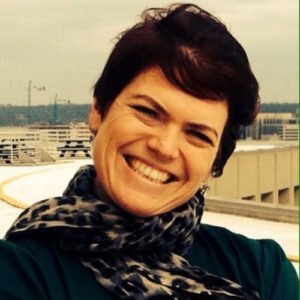 The red flag was apparently ignored, though. None of the emails that were included with Barclay's message about the "horrible" drawings—provided by city officials in response to a request under the California Public Records Act—addressed her assessment.
How could a fundamental criticism raised by the city's homeless coordinator—the person in charge of "program design and implementation efforts" for emergency shelter beds for homeless individuals—be overlooked?
Neither Garcetti nor his communications staff have responded to questions about Barclay's comment.
Queries did bring a response from Yolanda Chavez, a spokesperson for City Administrative Officer Richard H. Llewellyn Jr., who oversees Barclay in her role as homeless coordinator.
Chavez said Barclay had no recollection of her comment about the "horrible" drawings.
Perhaps U.S. District Judge David Carter will prompt some recollection and get some answers before he's through with his intervention on homelessness in Skid Row.
Luckey Fella in South Coast Metro
Word on the street in the South Coast Metro district in OC has millennial tech billionaire Palmer Luckey as downright neighborly.
South Coast Metro is an upscale, urbanized patch of OC that's anchored by the offices around the Segerstrom Center for the Arts and spans roughly from the 405 Freeway to the Fountain Valley line between the 55 Freeway and Santa Ana River.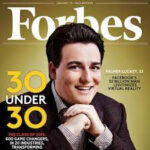 Luckey is the 20-something billionaire who founded Oculus VR and made a fortune when Facebook Inc. paid $2 billion for the Long Beach-born, Irvine-raised virtual reality outfit in 2014.
Luckey more recently founded defense firm Anduril Industries and signed a lease for 650,000 square feet of headquarters space at The Press, a recently renovated office campus along the 405.
Reliable sources say that Diane Pritchett, the ever-gracious executive director of the South Coast Metro Alliance, sent a standard welcome kit to Palmer, who responded with a suggestion for an online meet-and-greet with the group's members. Word has it a half-hour event stretched to an hour—and everyone was delighted to go overtime.
A welcome debunking of the stereotype of millennial tech titans, eh?
Luckey Family Ties to Scandal-Plagued Gaetz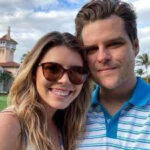 Luckey also is subject to stereotype on his political leanings, which differ from those of most of his fellow tech titans. Indeed, it seems Palmer's conservative bent and support of Donald Trump put him at odds with most of his peers in the tech world. 
But it's Luckey's sister, Ginger, who's really tied in with the Trumpers—reports from the East Coast cast her as the fiancée of Matt Gaetz, the congressman from Florida who's made waves for his red-meat political style and is now fighting federal sex-trafficking allegations.
Just Askin'
No local tie on this one—just asking if I'm the only person who sees dots to connect between Gaetz' recent trip to Wyoming to call out fellow U.S. Representative Liz Cheney for her vote in favor of impeaching Trump and news of the scandal about his personal life that broke in the media a couple of months later?
Talking Trio
The second YouTube edition of SullivanSays streamed live on April 28 without any serious hitches, as Rob Eshman, national editor and columnist for the Forward, joined LA City Council candidate Dulce Vasquez and OC trial attorney, civic pillar and Democratic Party player Wylie Aitken for a discussion chock full of insights.
Eshman remarked that the public health crisis of homelessness has now replaced talk of home prices as prime cocktail-party fodder in LA—and that marks a fundamental lifestyle shift.
Aitken flat-out declared that no Democrat will break ranks and go on the ballot as an alternative to Governor Gavin Newsom in the pending recall election—and that might quiet chatter about Antonio Villaraigosa jumping in the race.
Vasquez cited a need to move beyond "transactional politics" in laying out her case against incumbent Curren Price in next year's election for the 9th District seat.
Then I looked back at the show and realized I failed to follow up and ask Vasquez to define the term "transactional politics."
I followed up with Vasquez via email a few days later, and here's her response, edited for space:
"For far too long, career politicians have been in power in City Hall, doing the business of the few—other people with power and money who can help keep them in office … We need people who will vote for policies that will make life better for more people, not just the few and not just themselves."
I've invited Price to come on a future edition of the show to respond.
And you can see the entire April 28 show by going to our archives here.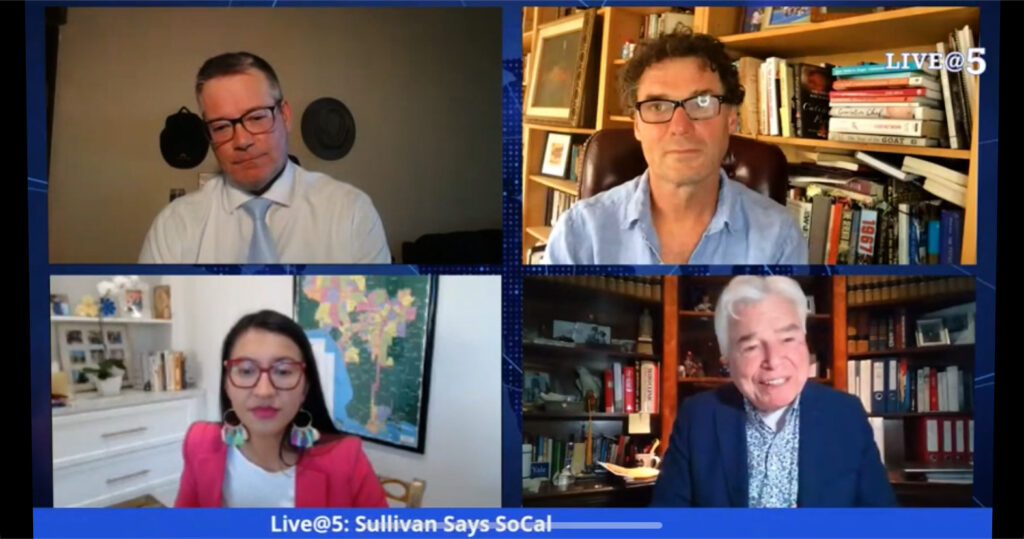 How Armenian Genocide Declaration Hits Home
There are global implications to U.S. President Joe Biden's recent decision to recognize the killings of more than 1 million ethnic Armenians in the waning days of the Ottoman Empire—the predecessor of the modern-day nation of Turkey—as a case of genocide in the early 20th century.
Here's a personal view from Oscar Arslanian, longtime publisher of Discover Hollywood Magazine and a member of the large and vibrant Armenian-American community of Southern California:
"Biden's action somewhat placates millions of Armenians as well as the murder of my grandfather in front of his family and the death of my mother's sister in her arms on the march they endured from their village, Divrek, to Aleppo, Syria. The photo below is from better days. before the genocide in her village. She's in the from row. The little girl with the white sash and her 2 little hands by her side."

Photo courtesy of the Arslanian family

A college mate asked me what I thought about the Turks being "troubled" by the declaration. This was my answer to him: "I could care less that (current Turkish President Recep Tayyip) Erdogan is upset. So be it. What is he going to do that he hasn't already done?"
LA also is equipped to offer a big-picture view on the recognition of Armenian claims of genocide, which have long been denied by the Turks, who attribute the death toll to the fog of war as the Ottoman Empire disintegrated in the wake of its role on the losing side of World War I. Here's how Jerry Green, chief executive of Downtown LA-based Pacific Council on International Policy, sees the Biden Administration's move, as stated on his organization's website, also edited for space:
"More than 160,000 people living in the Greater Los Angeles area identify as Armenian. Although President Biden's announcement has unique meaning for this community, it should resonate with all who believe in human rights and democracy, irrespective of their place of origin … At this moment when we share in the recognition of the unimaginable fate that befell the Armenian people, let us be mindful of the precursors to genocide everywhere so as to recognize and counteract them."
Another Run at Commercial Real Estate Coverage
Count the Manhattan-based Commercial Observer as the latest outfit to claim it's beefing up coverage in LA.
Commercial Observer Editor-in-Chief Max Gross promised as much with a recent announcement of a daily newsletter that will seek oxygen alongside local daily newspapers; business journals in LA, OC and the San Fernando Valley; digital options such as Urbanize LA, Bisnow, CoStar Group and Globe Street; and mixed-format offerings by The Real Deal and Western Real Estate Business, among others.
The scene so far has the local legacy media slipping steadily in terms of sophistication in coverage, Bisnow churning its way to market recognition, The Real Deal's edition in SoCal falling well short of what it gives readers in its home base of Manhattan, and Urbanize LA showing a keen sense of filling the gap on need-to-know reporting and recent ambition for expansion.
Stay tuned on what amounts to a proxy fight between the legacy media and native digital competitors.
Sullivan Says 
There's a good chance that Austin Beutner himself is pushing any "Beutner for Mayor" chatter you might have heard around LA lately.