I don't know if it was the quality of the online audio or a matter of Patty Glaser being transported as she recalled lessons from her parents while accepting honors at the American Association of Jewish Lawyers and Jurists' annual Pursuit of Justice Awards on April 11.
Either way revealed a consonant or two elided gently here and there in Glaser's speech—echoes of her youth in West Virginia.
Glaser's adulthood has been a whirlwind of effort and engagement and successes with Glaser Weil Fink Howard Avchen & Shapiro LLP in Century City and beyond. She has rapped lyrics from "Hamilton" with the late U.S. Supreme Court Justice Ruth Bader Ginsburg and Dorit Beinisch, who was president of the Supreme Court of Israel at the time. She has personally disagreed with and professionally represented the journalistically ambidextrous and nomadic confrontationalist Keith Olbermann for the past decade.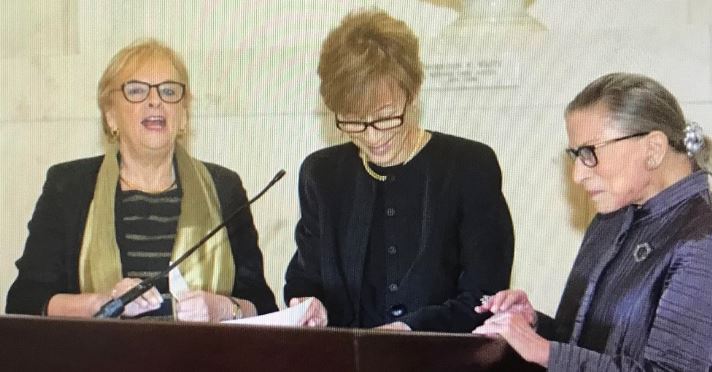 And, for all that, if you listen closely, it seems that this high-powered LA lawyer's secret weapon is that she's also a country lawyer.
One doesn't necessarily expect the hills and hollows of Appalachia to shine through at a gathering of top Jewish legal professionals in America.
Or necessarily expect that the same bunch will present their highest honors to a Christian or Arab.
Yet that's what happened at the AAJLJ event, with Glaser getting accolades alongside the Honorable Salim Joubran, the first Christian Arab to be appointed to the Supreme Court of Israel.
The unexpected continued, too—because who expects honorees at an annual awards fête to engage in an unplanned point-counterpoint?
That's hardly standard these days, when so many awards dinners and so-called symposia aren't much more than dressed-up marketing ploys that devolve into mutual admiration societies.
Don't misunderstand—it was clear that Glaser and Joubran admire one another.
But they disagree on Israel's Nation-State bill—which declares the "the right to exercise national self-determination" as "unique to the Jewish people."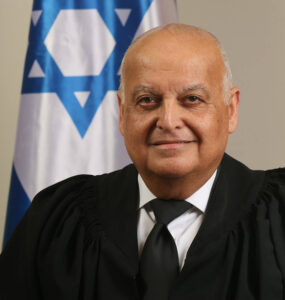 Joubran characterized the legislation as a step away from democracy in Israel. Glaser offered a view of the law as essential to Israel's being.
Rest assured that both Joubran and Glaser made their points clearly, rationally and respectfully while accepting their honors in turn.
Read the prior sentence again and consider how long it's been since any pair of smart, strong and determined individuals addressed you with courtesy and respect while delivering opposite views.
Indeed, the manner in which Glaser and Joubran delivered their remarks should be the standard for intelligent discourse at awards events and online conferences—not to mention in today's algorithmically driven social and legacy media.
Where does that leave us?
Glaser pointed to a possible path forward, building on the groundwork of this quote from Nobel Prize winner and Holocaust survivor Elie Wiesel:
"The opposite of love is not hate, it's indifference. The opposite of art is not ugliness, it's indifference. The opposite of faith is not heresy, it's indifference. And the opposite of life is not death, it's indifference."
How not to fall into a morass of indifference?
"Be involved," Glaser told the audience.
Project Roomkey Through Lens of Corruption
There's reason to get involved if you're wondering why recent reports indicate Los Angeles Mayor Eric Garcetti hasn't even submitted a request for the reimbursements the federal government is offering on Project Roomkey, which involves renting hotel and motel rooms for homeless folks.
View the matter through the lens of public corruption in LA, and it might look like something more than bureaucratic bumbling.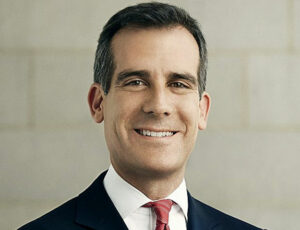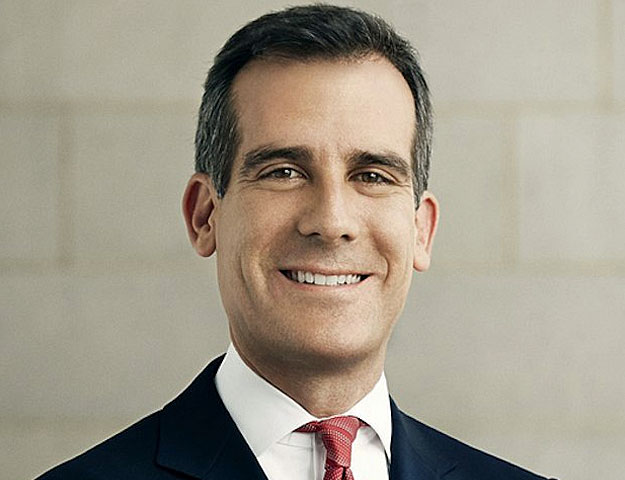 I recently learned that the U.S. Attorney's Office can invoke grounds to investigate any time a federal program has provided more than $10,000 worth of grants or other support to a local agency.
Might Garcetti and the various grifters of LA City Hall be stalling when it comes to asking for the federal money for Project Roomkey to avoid giving the U.S. Attorney and FBI a path into an investigation of homelessness and housing programs?
No one with the feds or the City Hall crowd has said so—and this one might seem far-fetched even by LA's loose ethical standards.
But so does a cash-strapped city leaving tens of millions of federal dollars on the table.
Garcetti and his communications crew refuse to answer any questions from SullivanSaysSoCal on the matter.
Continue your involvement with a look at some prior coverage of homelessness programs here. 
UCI's Federal Case
Last week's announcement of the appointment of Hal S. Stern as provost and vice chancellor of the University of California-Irvine also left much to wonder about.
Stern got the job a little more than a year after his predecessor, Enrique Lavernia, resigned from the post amid an investigation by "external authorities," according to the school.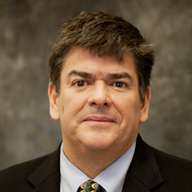 UCI spokesperson Tom Vasich said Lavernia remains a UCI Distinguished Professor while the investigation continues.
"It's a federal investigation related to his academic and research activities," he wrote in an email response to SullivanSaysSoCal.
UCI still lists Lavernia as director of the EJL Research Group on campus.
Word around UCI had FBI agents sniffing around campus about the time Lavernia resigned as provost.
The U.S. Attorney's office in LA, which also oversees OC, declined comment.
Chapman's Social Justice Chair
Cut across OC's geographic and educational landscape to Chapman University in Orange, where Janine Young Kim has been named the inaugural Wylie A. Aitken Professor of Law, Race, and Social Justice at the Dale E. Fowler School of Law.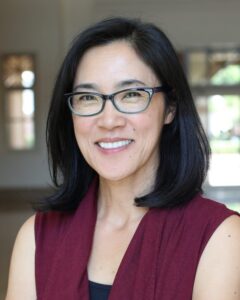 Kim holds a bachelor's and a master's degree from Stanford University, and a law degree from Yale University. She was the executive editor of the Yale Human Rights & Development Law Journal, and her scholarship has focused on criminal law theory and race and the law. She has authored articles for the Berkeley Journal of Criminal Law and Tulane Law Review, among others.
"This new chair is yet another example of Chapman's commitment to diversity, equity, and inclusion," Chapman University President Daniele Struppa told SullivanSaysSoCal. "Janine has impeccable credentials, and Wylie is nationally known not just for being one of the best trial lawyers in the country, but also for his leadership on these important values."
Expect to hear more from Aitken on the next Live@5, the YouTube edition of SullivanSaysSoCal, on April 28.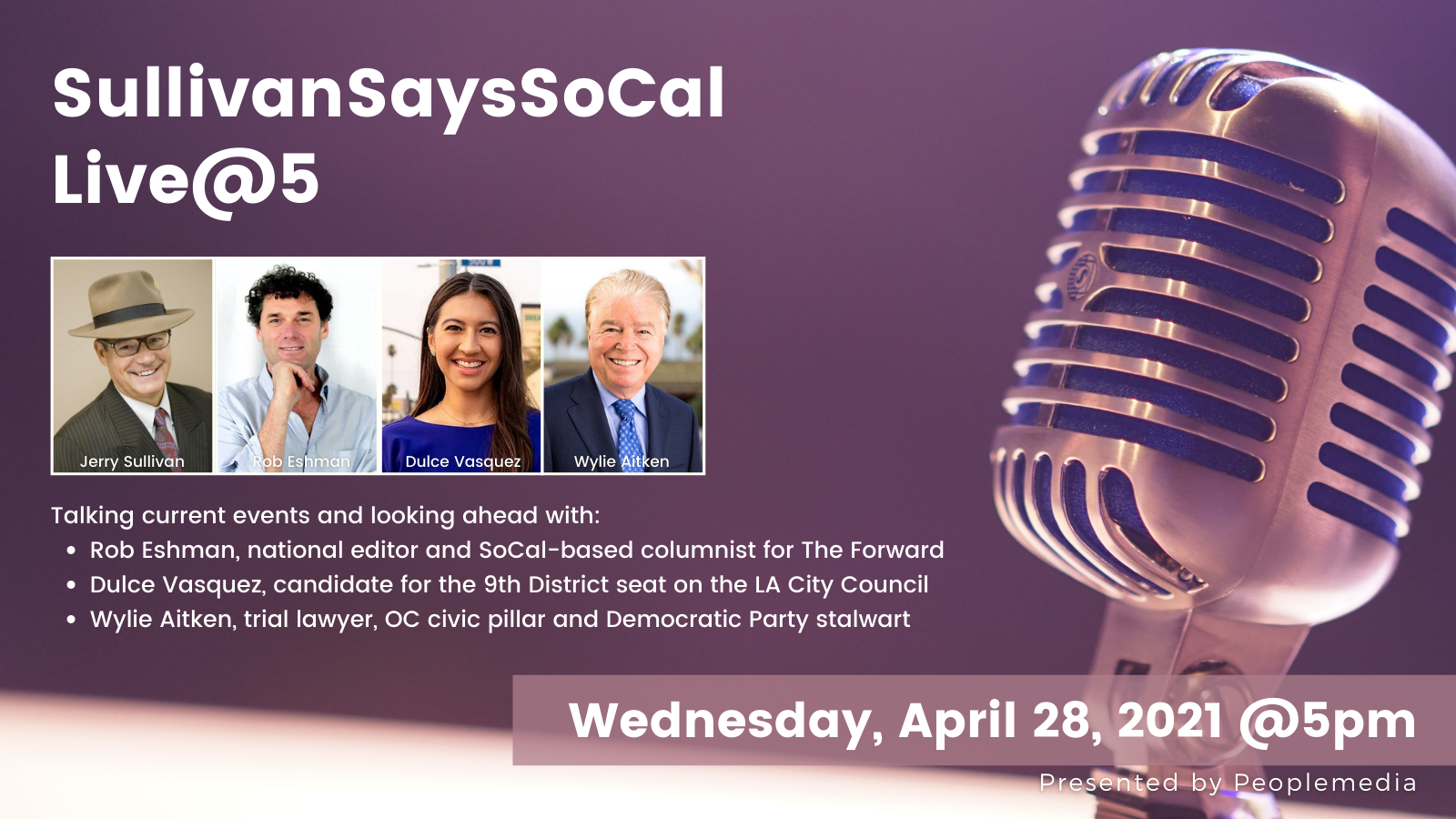 Advantage OC Register in Dailies' Struggle to Survive
The record now reflects a stark contrast on how the Orange County Register and LA Times are trying to stay alive.
Ron Hasse, publisher of the Register, the LA Daily News, the Long Beach Press-Telegram and eight other Southern California News Group dailies from the South Bay to the Inland Empire, had this to say in an April 5 story by Editor & Publisher: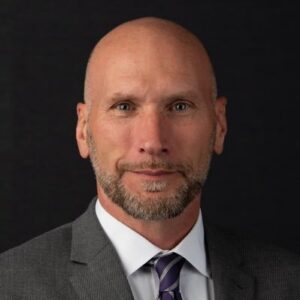 "The value of our content and journalism is at an all-time high, and we have positioned our go-to-market messaging to emphasize that our customers are not simply buying ads, but funding local journalism," Hasse said. "The quality work coming from our newsrooms enable us to approach every client interaction with pride and confidence."
The LA Times, meanwhile, is selling ads into various products conceived and produced by its "Brand Publishing team," explicitly noting that the special sections and publications have nothing to do with the newsroom.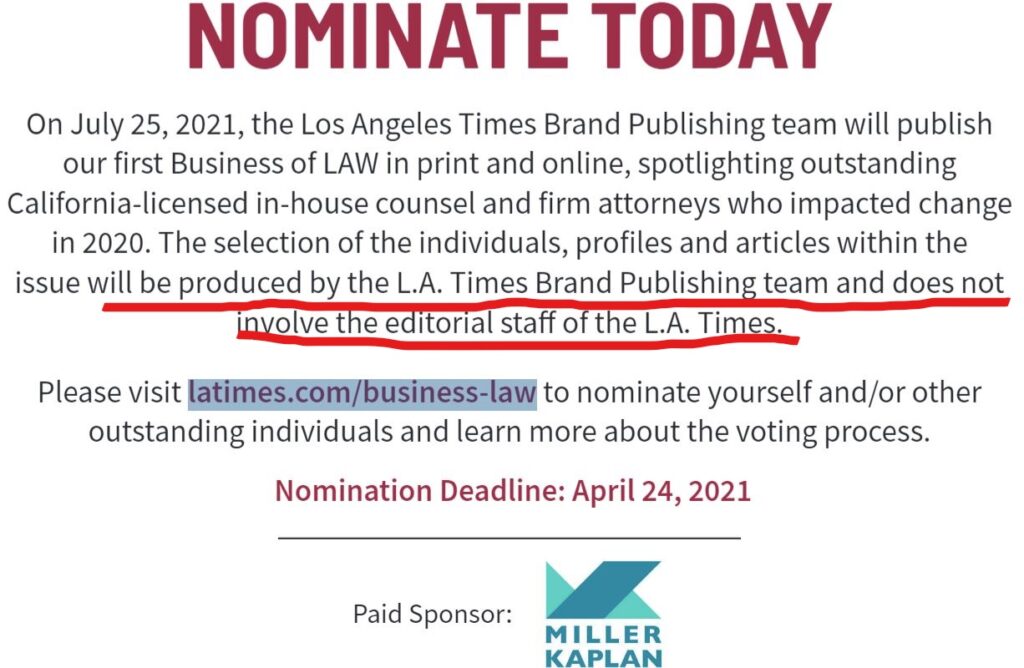 Credit the OC Register for an effort to remain a journalistic operation, even with all the talk of its parent company being a grim reaper for newsroom jobs. And keep an eye on the LA Times, which appears to be morphing into something other than a journalistic operation whether or not its newsroom feels a shift.
Echo Park Follow-Up
There are various points of view on the recent sweep of a homeless encampment at Echo Park Lake—but few feature the sort of street-level skepticism I got from a hard-working millennial at an auto dealership in OC's Little Saigon district.
I'll withhold the young man's real name at his request—let's call him Quan.
I can tell you that he grew up in Echo Park, attended elementary school at nearby Castelar Elementary in Chinatown, and graduated from Belmont High School.
Quan still goes back to Echo Park to see friends and family, and they all recently wondered how anyone could protest the removal of a homeless encampment from a public park in the middle of a residential neighborhood.
Unless, they reasoned, the protesters were "people from Silver Lake and Los Feliz who want to keep the encampment in Echo Park to keep the homeless out of their neighborhoods."
I'm not saying Quan is right—but he's certainly not stupid. And the suspicions he shares with family and friends arise because they've gotten no sensible explanation for why local government can collect billions of dollars in taxes for homelessness programs but still can't shelter enough homeless individuals to keep public spaces fully available for their intended uses.
When nothing makes sense, anything makes sense—and that's a big part of the price everyone is paying for the culture of corruption in LA.
Sullivan Says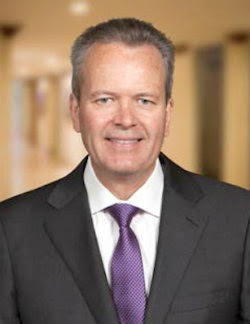 Roman Catholics everywhere have reason to note the possibly prescient warning of a schism issued by Irvine-based lawyer, hotelier and philanthropist Tim Busch, whose opinion piece in the April 16 edition of the Wall Street Journal did a rhetorical job of painting Pope Francis into a corner on tensions between Church doctrine and "modern cultural norms."