A couple of LA-based entrepreneurs have been largely overlooked by the local legacy media despite their progress in a push to get Black-owned businesses a seat at the head table of General Motors, a company that has traditionally epitomized Corporate America.
Leading the way is Byron Allen, founder and chief executive of Allen Media Group, which owns The Weather Channel, broadcast TV stations in 12 markets, and a major stake in a regional sports network, among other interests.
Allen has been joined by fellow Angeleno Ice Cube, a rapper-turned sports and media executive with his Cubevision, BIG3 and CWBA operations.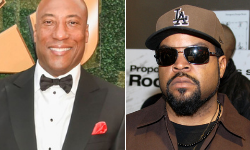 Allen, Ice Cube
Both signed a full-page ad in the March 31 edition of the Wall Street Journal asking GM Chief Executive Mary Barra why her company "spends billions of dollars on advertising and very little goes to Black Owned Media (not to be confused with Black Targeted Media)."
Other executives who signed the letter are spread from New York City to Houston, including Earl "Butch" Graves Jr. of Black Enterprise; Roland Martin of Nu Vision Media Inc.; Todd F. Brown of Urban Edge Networks and HBCU League Pass; Junior Bridgeman of Ebony Media; and Don Jackson of Central City Productions.
The group's call for a meeting with GM's Barra is about ownership. Allen and his cohorts are entrepreneurs who own controlling interests in operations that focus on Black audiences.
Their reference to "Black Targeted Media" in the letter appears to be a distinction between their ownership stakes and rival enterprises that are not actually owned by Blacks.
For example, consider Black Entertainment Television, the cable channel that's generally known as BET-it operates as part of ViacomCBS Inc., a $30 billion company controlled by the Redstone family, who are White.
The Black entrepreneurs have an obvious self-interest in this matter-Allen might even strike some as a pushy salesman looking to cash in on the larger issue of racial reckoning that's ongoing in America.
It's also notable, however, that Allen and his fellow entrepreneurs are selling the notion of owning a piece of the economic action in a way that goes beyond 401(k) accounts and stock options.
Also keep in mind that they made the sale-at least partially. The latest word on the matter has GM prepared to double its ad spending with Black-owned media within a year, and then double it again by 2025. The total would come to around $50 million at that point, if GM maintains its current pace of overall ad spending of around $600 million annually.
GM took issue with some of the claims in the ad that Allen and his cohorts paid for, and it was unclear whether Barra would sit down with them, as of press time.
The commitment from the automaker on spending is a win by any measure, though.
And this isn't the first time Allen has taken a full-page ad in the Wall Street Journal to address Corporate America directly, as you can see in prior coverage by SullivanSaysSoCal here.
---
LABJ's Uneventful Coverage
It's curious that the dramatic PR move by a band of Black entrepreneurs hasn't gotten a word of coverage in the LA Business Journal even in the wake of the publication's annual Diversity, Inclusion & Equity symposium and award ceremony, where it honored Allen as a "CEO of the Year."
The symposium took place on March 17. The awards portion of the event was held online on March 24, less than a week before the pressure campaign against Barra and GM started with an ad in the Detroit Free Press, with the Wall Street Journal version coming a few days later.
The story of the pressure campaign must have been in the air by then, but the LA Business Journal newsroom's coverage of the Diversity, Equity & Inclusion event was limited to a column featuring a bunch of buzzwords in a bid to make the case that the symposium went beyond buzzwords.
No comment from the LABJ's editor or publisher.
---
---
Hope of the City
Some big news that's also good news when it comes to fighting cancer: The Lennar Foundation last week pledged to give $50 million to City of Hope Orange County for the hospital and research center rising at FivePoint Gateway in Irvine.
This week's Hope of the City podcast checks in with Annette Walker, president of City of Hope OC, and Larry Zeiber, vice president of philanthropy for the organization, which will soon host the Lennar Cancer Center as an anchor of the $1 billion-plus campus.
Click below to listen to the 6-minute conversation.
$50 million is a huge gift by any measure. Could you give us some context as to what it means for the ongoing development of City of Hope Orange County? (0:56)
What does a gift of this significance say to future potential donors? (1:48)
How did this particular gift come about? (2:34)
Could you give us an update on the philanthropic response overall toward this project? (3:25)
Any update on the progress on the campus or vision planning? (4:07)
SullivanSaysSoCal · SullivanSays_Hope of the City_ep9
---
Marybelle Knows Best
City of Hope and a number of other nonprofits stand to benefit from Marybelle Musco's recent insistence that her husband, 95-year-old Paul, retire from precious metals refiner Gemini Industries Inc. in Santa Ana.
Anyone familiar with the couple also knows that Marybelle knows what's best for Paul. She also might have hit upon the best outcome for local nonprofits, because Paul tells me he'll use his newly found free time to work in support of City of Hope, LA Opera, the Musco Center at Chapman University, and the Norbertine Fathers' new St. Michael's Abbey, due to open May 1 in Silverado, among others.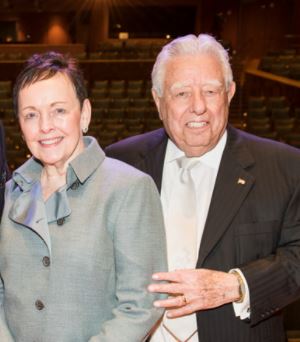 Marybelle, Paul Musco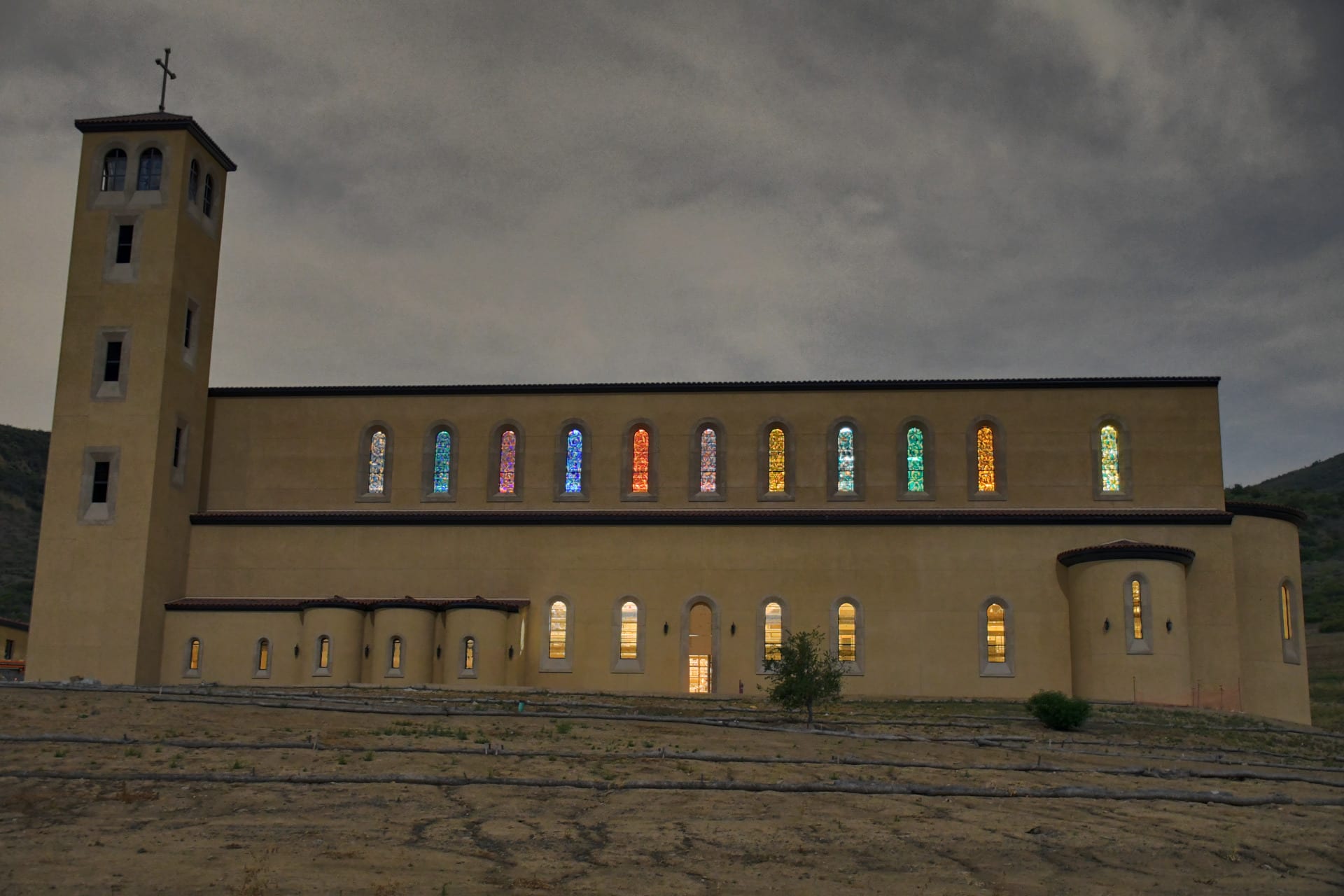 St. Michael's Abbey
Musco founded Gemini Industries in 1973, and he appears to be stepping away from day-to-day duties on a high note. The company is humming along thanks to strong demand for precious metals such as platinum, iridium, rhenium and palladium from the automotive, electrical and electrochemical sectors. It's apparently so busy that Gemini Industries' website takes pains to let would-be customers know that "at the present time, the plant is full. We will honor contracts but are not providing quotes to new customers."
---
---
Another County Official Not Heard From on Paloma Street
There's still plenty to investigate and explain about the stench around the deal that officials of the City of LA and County of LA struck for a homeless shelter on Paloma Street.
The 119-bed shelter was more than a year late and over budget; the lease deal for the property on the industrial side of DTLA is inexplicably favorable for the landlord; various public officials appear to have conflicts of interests on the deal; and there's a disturbing "friends-and-family" aspect to how it came about.
I'll stay on the story and bring more in future columns.
You can meanwhile consider this note sent to me by the office of County Counsel Rodrigo Castro-Silva-who serves as the top in-house lawyer for the elected officials and public employees of the County of Los Angeles-in response to one of many queries about the Paloma Street deal:
Media inquiries and requests for information related to this or any other DHS matter that do not seek public records, should be directed to DHS's Communications Director, Coral Itzcalli at [email protected] As a courtesy, we have forwarded your March 12, 2021 media query to Ms. Itzcalli.
It seems a message from the County Counsel might prompt the person in charge of communications for the Department of Health Services to respond to a request for basic information.
I followed up with Itzcalli-both as a courtesy and to try to ensure nothing falls between the cracks.
It's been more than three weeks since the County Counsel forwarded the queries to Itzcalli, and nearly a week since I sent mine, which you can see here.
Still no response.
Readers should feel free to let me know if you think it's unreasonable for a journalist to expect answers to these questions-email [email protected] or call (213) 276-0729.
And you can see prior coverage of the Paloma Street deal here.
---
---
Kudos to Espinoza at Port of LB
Congratulations to Shana Espinoza, recently appointed executive officer of the Long Beach Harbor Commission, the latest of several jobs she's held with the organization over the past 14 years.
Espinoza's new duties call on her to assist the five-member panel that oversees a major economic engine for SoCal and the nation in "key policy research, recommendations and decisions in governing the Port of Long Beach."
She previously served as acting chief of staff to the commission and deputy chief of staff prior to that interim assignment.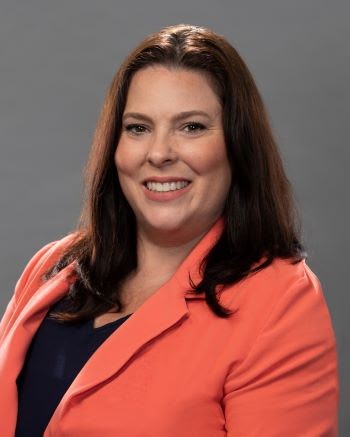 Espinoza
---
Some Spice on Segerstrom Schedule
The influence of Julia Argyros is all over the lineup of public programming at the Segerstrom Center for the Arts in Costa Mesa these days.
The observation goes beyond the fact that the plaza that will host the events bears the Argyros family name. This is about dancing-a skill Argyros has put on public display from time to time in service of good causes throughout OC, with a repertoire that runs all the way to a tango number she did with Jim Doti on a big night at Chapman University in Orange a while back.
Salsa lessons will be open to the public at a cost of $10 at the Julianne and George Argyros Plaza at the heart of the Segerstrom Center campus on April 6, 13, 20 and 27. There are 28 spots available in each class, and all are set to start at 6:30 p.m.
The same price and capacity is available for anyone interested in another dance form that will give you a cardio workout-Bollywood lessons will be offered on May 4, 11, 18 and 25.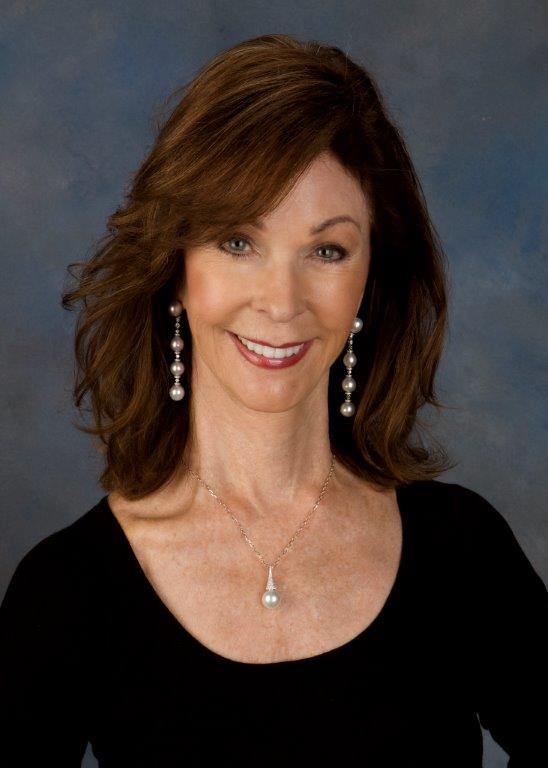 Argyros
Want to take it a bit slower?
There will be improv acting lessons from Greg Atkins, a teaching artist at the South Coast Repertory, on April 14, 21, 28 and May 5. The acting classes also cost $10, with 19 spots available.
You can get more information here.
---
Another Programming Note
Thanks to Pulitzer Prize and Golden Mike winner Rick Reiff and retired State Senator John Moorlach for joining me on the first edition of SullivanSaysSoCal [email protected] when it streamed live on YouTube on March 31-and you can see the show below.
Mark your calendars for the next live stream on YouTube scheduled for April 28, with Wylie Aitken and Dulce Vasquez as guests.
---
Sullivan Says 
There will be no column next week, part of a regular break that was delayed during the first quarter of the year due to demands of breaking news, with coverage set to return on April 20.