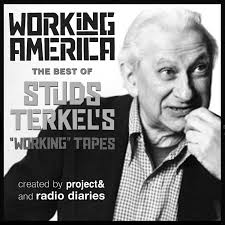 I'll start with a tip of the hat to the late Studs Terkel—a genuine lunch-bucket lefty who understood the value of the impertinent question.
---
Goldberg Is New Orange
Now what do you make of a public official who dismisses as "utter trash and nonsense" any question of whether politics might enter into the expenditure of hundreds of millions of dollars of taxpayer money?
Sound like President Donald Trump trying to fire up his right-wing base?
It's Los Angeles Unified School District Board Member Jackie Goldberg, who claims to be a woman of the left. Her dismissive comments came in response to a question about the $200 million or so that LAUSD has reportedly spent on pandemic-related programs, including food assistance that went well beyond students.

Goldberg told SullivanSaysSoCal via email that she and her six colleagues on LAUSD's board didn't bother to meet to consider and vote on the food program, which is open to "all who show up." She said they had already voted to give LAUSD Superintendent Austin Beutner the greenlight to "spend money, initiate programs as needed" and catch up with the board and LA County Office of Education later.
They apparently didn't check if any other city, county, state, federal or non-profit programs might have been able to provide help on meals.
And they didn't analyze the implications for their budget, according to Goldberg, who said she is hoping that the City of LA and the LA County education office will give LAUSD a piece of whatever federal relief they get.
The rush to give Beutner extraordinary powers to spend taxpayers' money at his own discretion begs a question that might be impertinent in Goldberg's world but is perfectly logical in everyday working life:
Did the LAUSD board and Beutner glimpse an opportunity to curry favor with vulnerable voters a few months before a statewide ballot measure that aims to adjust property taxes under Prop 13? The measure would stand to boost LAUSD's coffers in the wake of a teachers' contract they signed despite Beutner's publicly pronounced view that the deal was structurally infeasible.
Goldberg said in an email that she "resents" the question.
It's notable, in any case, that she didn't answer it directly.
Give Goldberg partial credit for responding at all—neither her board colleagues nor Beutner managed that much.
---
---
Cadge On at Ol' SC
The local educational landscape doesn't look any better in light of the $19 million that USC took from the federal government's Coronavirus Aid, Relief and Economic Security Act, also known as the CARES program.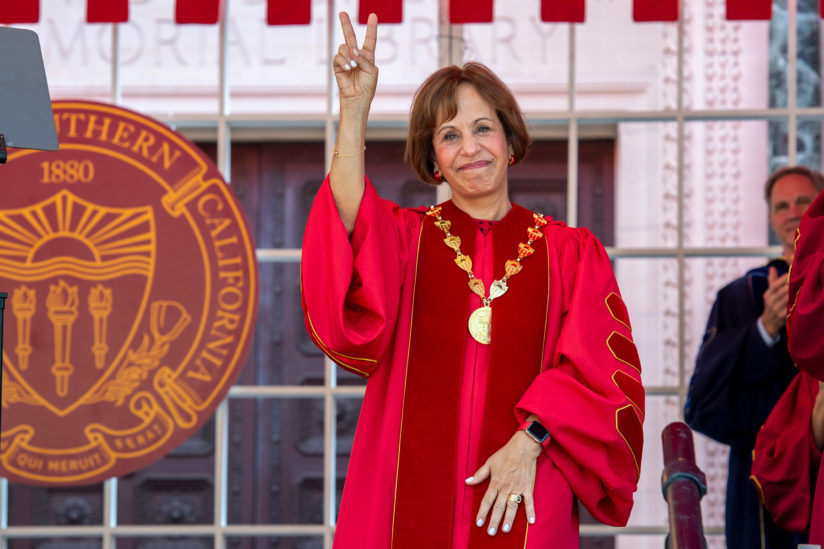 "We desperately need these emergency funds and will drive 100% of them toward supporting our students who are experiencing financial hardships," read the official comment from the school, which recently brought Carol Folt aboard as president to clean up after years of various scandals.
A look at the power and wealth represented on USC's vaunted Board of Trustees leaves Folt coming off as tone deaf with the talk of "desperation."
The money USC is in line for could have kept close to 3,500 minimum-wage workers from being laid off due to Covid-19 for the two-and-a-half months covered by the Paycheck Protection Program, or PPP—another pool of federal relief.
One well-placed source told SullivanSaysSoCal that "for all the talk of getting beyond the scandals, USC has yet to find its moral compass." 
---
---
Truths About Chapman
Daniele Struppa is nowhere near desperate as he leads Chapman University in Orange into the uncertain future Covid-19 will bring to every campus.
Chapman's president credits the school's faculty and staff for shifting to remote instruction with an alacrity that matches the moment.
"I made the decision on a Wednesday, and by Thursday faculty were on Canvas and using Zoom and Microsoft Teams," Struppa told SullivanSaysSoCal via email.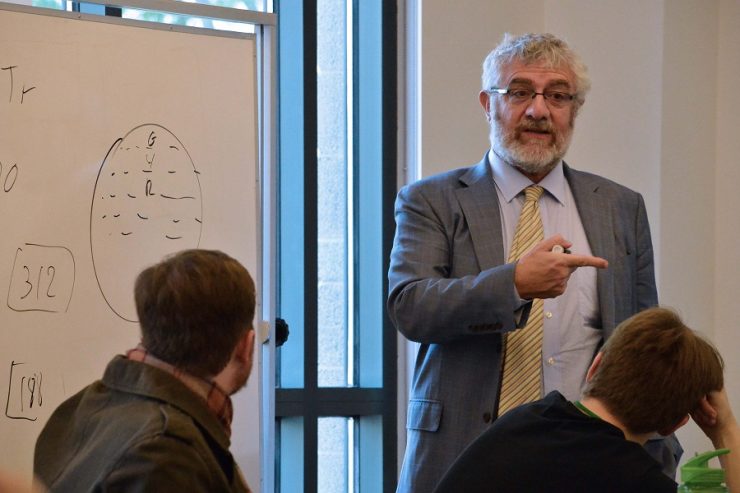 "Two 'truths' emerged (in my opinion)," Struppa wrote. "The first is that a conversion to a mostly satisfactory online experience is not such an impossible task. With more time we would have done better, but the transition is doable, and faculty are much more flexible than the general population may think they are. I am honored to be working with such committed and agile group of colleagues.
"The second is that online education IS NOT here to replace traditional education. While materials can be taught online, it is ABUNDANTLY clear from what I hear from parents and students, that they miss the interaction among themselves, with their professors, and the university environment. So this confirms what I have been saying all along: colleges are MUCH MORE than just what you learn in the classroom. They are a laboratory where adulthood emerges, and as such they need all those challenges of adulthood that stem from interpersonal conflict and collaboration."
---
---
Media Notes
QUESTION ON LA TIMES FURLOUGH PLAN: WHO WANTS TO FEED A BILLIONAIRE?
Some honest analysis and rough math on the LA Times' recent move to cut its newsroom staffers' hours, which would trim $2 million in annual costs:
It seems Patrick Soon-Shiong, the biotech billionaire who owns the newspaper, could avoid for now any permanent cuts with a public subsidy. The plan calls for a one-day-a-week furlough for 12 weeks. The guild representing the newsroom staff said it also calls for their employer to seek to offset the cut in income with money from a State of California program that offers pro-rated jobless benefits.
"Should the state decline The Times' application, the paper would abandon its plan to reduce the wages and hours of those represented by the guild," the newspaper itself reported last week.
That leaves things hazy, and a response to a request for clarification from a spokesperson for the publication skirted the question of whether outright job eliminations might come instead of furloughs if the application for the state benefits is rejected.
Other information provided by the guild and the LA Times' coverage, meanwhile, offered some benchmarks on operations, indicating 440 union members accounting for annual payroll of about $43 million in the newsroom. That's an average of $98,000 a year in salary and benefits for guild members.
PAIR OF PULITZERS; PLOWMAN'S NEW FIELDS; OC STARTUPS NOW ANNIVERSARY; CURBED GETS CURBED; BUZZ OF CUTS AT DAILY JOURNAL
Kudos to Christopher Knight and Molly O'Toole of the LA Times—each announced as a Pulitzer Prize winner this week … Good luck to Charlie Plowman, publisher of the La Cañada Outlook, who has acquired on undisclosed terms what remains of three community newspapers the LA Times recently shut down—the Burbank Leader, Glendale News-Press and La Cañada Valley Sun … Congratulations to OCStartupsNow.com, whose name makes its coverage area clear. The operation just marked its second anniversary under founder Deirdre Newman and launched a YouTube channel … Expect a cut in staff and frequency at hipster real estate website Curbed LA. Its sister site for the New York market was recently folded into parent company Vox Media's New York Magazine. About 100 furloughs are expected companywide, with Curbed websites serving the Atlanta, Austin, Boston, Chicago and Detroit markets going dark until further notice … Reliable sources say that the Daily Journal, a legal trade with offices on the edge of Little Tokyo, has cut eight journalists, about a third of its newsroom.
---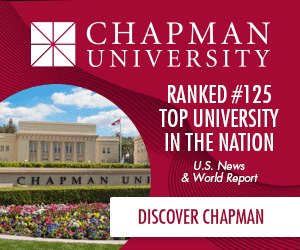 ---
Sugarman Still After Broadway Federal
A case of OC-LA crossover continues to brew around the largest black-owned bank in the western U.S.
Irvine-based investor Steve Sugarman is behind a hostile takeover bid for Broadway Federal's publicly traded parent company, Broadway Financial Corp., a push that includes the recent nomination of former LA Mayor Antonio Villaraigosa for a board seat.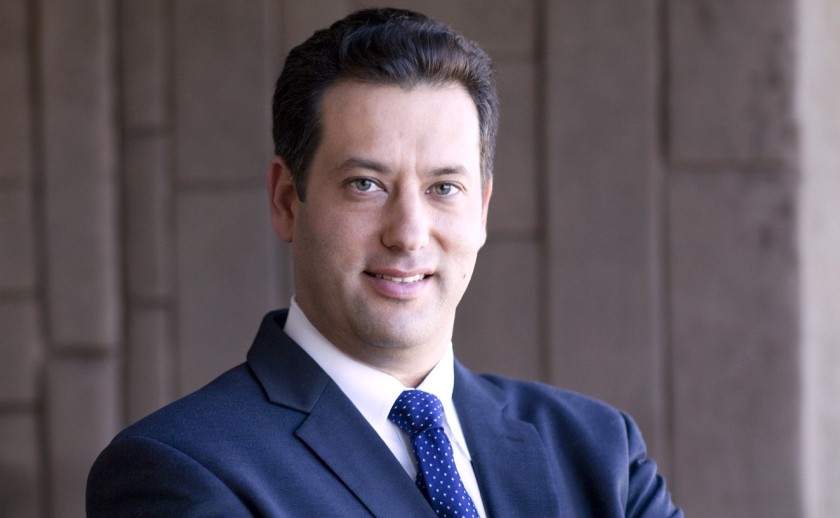 Sugarman is a little more than two years removed from a rocky tenure in charge of Banc of California.
Sugarman already controls nearly 10% of the shares of Broadway Financial, and his takeover attempt offers $48.8 million for the company, which keeps its headquarters in the Miracle Mile district of LA. The offer comes to about $1.75 a share—a premium of about 20%, as of this writing.
Discussions of the deal have included a pledge to maintain the bank's historic mission of lending to minority communities—and knocked current management for falling short on that score.
"We were alarmed by recent public admissions that Broadway consciously avoids making loans to minority and low-income consumers and instead focuses on loans to wealthy real estate investors who rent Class C apartment buildings to those consumers," read a recent letter from an associate of Sugarman's to Broadway Financial's board.
The board and CEO Wayne-Kent Bradshaw have dismissed the offer and critiques, according to filings with the U.S. Securities and Exchange Commission.
The relative lack of interest could reflect skepticism that banking regulators would approve a sale to Sugarman, based on his controversial tenure at Banc of California, according to several industry observers.
The nomination of Villaraigosa, meanwhile, came in the same letter that criticized the current management, signed by Carlos P. Salas, chairman of Irvine-based Commerce Home Mortgage LLC.
Commerce Home Mortgage is an affiliate of Sugarman's Capital Corps, also based in Irvine, with Villaraigosa as chairman.
Villaraigosa's nomination is expected to be voted upon at Broadway Financial's next annual meeting, which has not yet been set.
Neither Bradshaw nor Sugarman has responded to requests for comment beyond regulatory filings.
---
Sullivan Says
There will be no column next week as part of a regular quarterly break, with coverage returning on May 19.