Some good news about a good deed.
And some extra credit for how it's being done by the Downtown LA-based Pacific Council on International Policy along with a roster of civic organizations that includes the Leadership Council for Women in National Security, World Affairs, United Way of Greater Los Angeles, Los Angeles Urban League, Truman Center for National Policy and Truman National Security Project.
All have joined to make this year's national election day—Tuesday, November 3—a paid day off for employees.
"We are choosing to close shop on Election Day in order to encourage staff to vote without the roadblock of needing to be virtually present for work," a co-signed letter reads. "We invite our peers to do the same."
It's notable and welcome that the call to action is made to peer organizations, with no virtue signaling or shaming of profit-driven businesses in the private sector that might not be as readily able to give a day off to entire workforces.
A clear, nonpartisan rationale offered for the move also is notable and welcome—note the small "d" in democratic in the following:
"We believe this is the right course of action this year and in future election years as a way of showing practical support for the institution of voting, a foundational democratic right and value," according to the letter.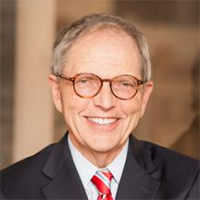 Pacific Council Chief Executive Jerry Green supplemented the letter with an idea to scale up the concept by moving elections to weekends.
"While we are happy to lead the charge of civil society and nonprofit organizations taking this important step for our democracy, we hope to see the federal government follow democracies around the world that do this at the national level already," according to Green.
Representatives of other organizations interested in joining the effort can reach Marissa Moran Gantman, chief communications officer of the Pacific Council, at [email protected].
---
---
Hope of the City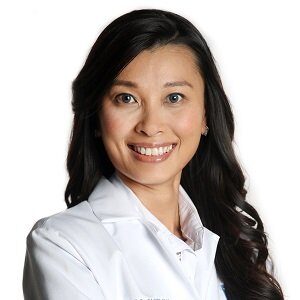 The latest edition of the Hope of the City podcast is here, marking Breast Cancer Awareness Month with a talk with Dr. Hang Dang, D.O.
Dang is a fellowship-trained breast surgical oncologist at City of Hope Newport who has significant experience educating women about breast cancer and is active in numerous professional organizations.
What has been the impact of breast cancer in Orange County and progress on treatment? (0:59)
Where does hope start for patients with breast or any other kind of cancer? (2:05)
How did your journey lead you to City of Hope and why did you choose to specialize in breast surgical oncology? (3:27)
What does it mean to be able to bring City of Hope's service and tradition of care to Orange County? (4:49)
A message to women during Breast Cancer Awareness Month (6:27)
SullivanSaysSoCal · SullivanSays_Hope of the City_ep4
---
---
Incredible, Shrinking LA Times—Pandemic Edition
Last week's announcement that Norm Pearlstine plans to step down as top editor of the LA Times shouldn't surprise anyone who follows the legacy media or business in general.
The world is more than six months into the Covid-19 pandemic and the LA Times looks to have no business strategy as its print advertising dries up. Recent disclosures indicate there's been no significant boost in digital subscriptions or other revenue streams to pick up the slack.
The short list of top-tier newspapers in the U.S.—the New York Times, Washington Post and Wall Street Journal—appears to have found strategies to offset both the permanent trend of media disruption and the temporary Covid-19 crisis, thanks in part to big gains on digital subscriptions.
The closest the LA Times has come to signaling some sense of strategy in recent months looks to be little more than copycat thinking and blunt-force price cutting. That appears to be the combination behind a recently launched advertising program called "People on the Move," which peddles paid notices to run adjacent to coverage of local business. Local enterprises can dictate a report and provide a photo about new hires or recently promoted executives for $525, with more expensive variants listed.
It's a crude move from a marketing standpoint, mimicking the LA Business Journal, which has long offered a similar program starting at $550. That sort of price competition with a much smaller competitor in a niche market is one way to turn advertising space from a branded premium to a commodity.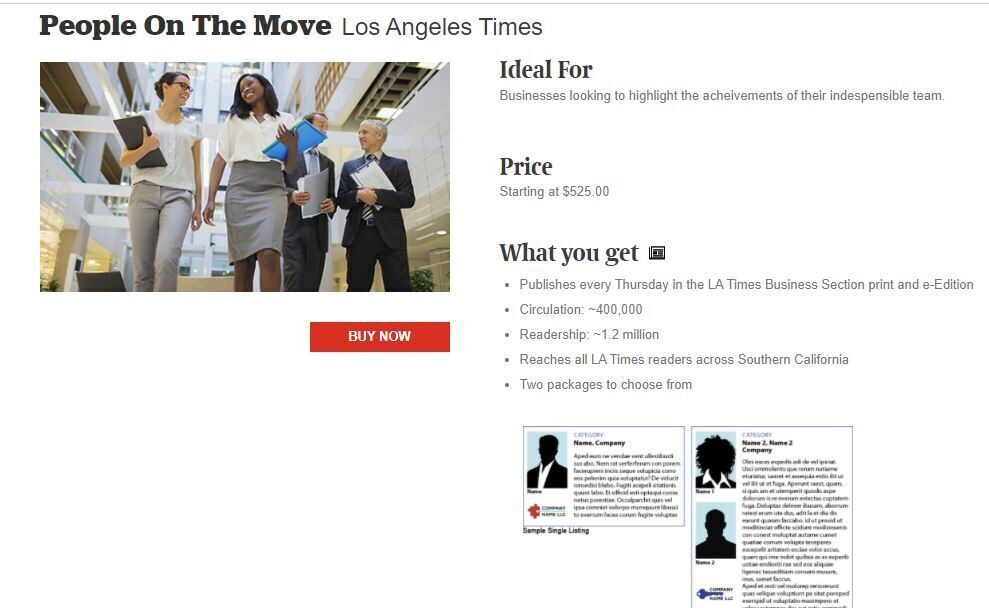 The seeming lack of sophistication on the business side dovetails with the LA Times' penchant for journalistic egocentrism, marked by self-coverage that often scatters tea leaves that point to larger trendlines on its operations.  A recent example: The publication disclosed that it's a money-losing enterprise as part of a recent op-ed that made an appeal for various forms of public subsidy for the media in general.
The business operations and newsroom sometimes combine to confuse.
There's a flat claim of total daily circulation of 400,000 for the LA Times in its promotional materials for the "People on the Move" ads.
The publication's own story about Pearlstine's pending departure, meanwhile, reported that the paper has doubled its base of digital-only subscribers to about 250,000.
Subtract the 250,000 digital-only subscriptions from the 400,000 total, and it would appear that the LA Times' own disclosures indicate a daily print circulation of 150,000. That's a mere shadow of the reach that made it a powerhouse in the pre-digital age—and a wake-up call for anyone who thinks the publication still has such standing.
The claim of doubling its digital subscriptions, meanwhile, equates to a gain of 125,000 since 2018.
That pales when you consider the New York Times reported an addition of 468,000 subscriptions for its digital news product in the first quarter of this year, for a total of 5 million.
All of this has me sticking with my prediction from earlier this year that LA Times owner Patrick Soon-Shiong will have the publication in bankruptcy or on the sales block before the end of 2021's first quarter.
I'm also keeping an eye on News Corp. Co-Chair and Fox Corp. Chief Executive Lachlan Murdoch as a potential buyer, along with former LA Times owner Tribune Publishing. Want some more intrigue? Put the hedge fund behind Southern California News Group—publisher of the OC Register, LA Daily News and nine other dailies in the region—on the list of potential shoppers once Soon-Shiong decides to cut his losses.
---
LA Retail Plenty Rough
Any potential buyer of the LA Times or any other piece of legacy media ought to take a hard look at France-based Unibail-Rodamco-Westfield, which recently disclosed plans to sell off assets to raise $4.2 billion.
It's a move to buffer Unibail's global roster of shopping malls against the effects of the pandemic and a debt load of $24 billion.
The company's SoCal properties range from the high-end Westfield Century City—which got a $1 billion makeover three years ago—to the Westfield Culver City on the LA's Westside, three malls in the San Fernando Valley, Westfield Valencia Town Center in the Santa Clarita Valley, and Westfield Santa Anita in the San Gabriel Valley, among others.
Another commercial real estate outfit with global reach, Brookfield Properties in Toronto, has sent up a caution flag on retail, too. The owner of the 7th+Fig mall in Downtown LA recently said it plans to cut 20% of the 300 or so employees in its retail group in the face of the pandemic.
---
---
Dispo, Dobrik & Serendipity by Design
The most interesting thing about LA-based app maker Dispo isn't that it's billed as the brainchild of San Fernando Valley-based YouTube star David Dobrik…or that Reddit co-founder Alexis Ohanian is a new investor…or that Ohanian is married to tennis star Serena Williams.
It's that Dispo aims to sell consumers on the idea of not getting photos right—a throwback to the uncertainty and waiting that came with taking pictures back in the days of film cameras.
Users of the app take photos and then wait to see how they come out—no second takes, no adjusting, no filters. The wait-and-see period builds some anticipation, with Dispo delivering the images electronically the next day or some other set time.
Call it serendipity by design—an oxymoron if there ever was one.
Call it packaged anticipation.
Call it a work in progress, for now—with 2.6 million downloads from the Apple app store so far.
And call it a test case of the Digital Age, which now seems intent on disrupting nostalgia, too.
---
Diverse Disruptor
Here's another disruptive development for anyone who harbors old-timey images of OC as an enclave of white flight.
Such perceptions haven't stopped DiversityComm Inc. from thriving in Irvine.
Who?
DiversityComm also is known as the publisher of the print and online editions of Black EOE Journal, HISPANIC Network Magazine, Professional WOMAN's Magazine, U.S. Veterans Magazine, Diversity in STEAM Magazine and DIVERSEability Magazine.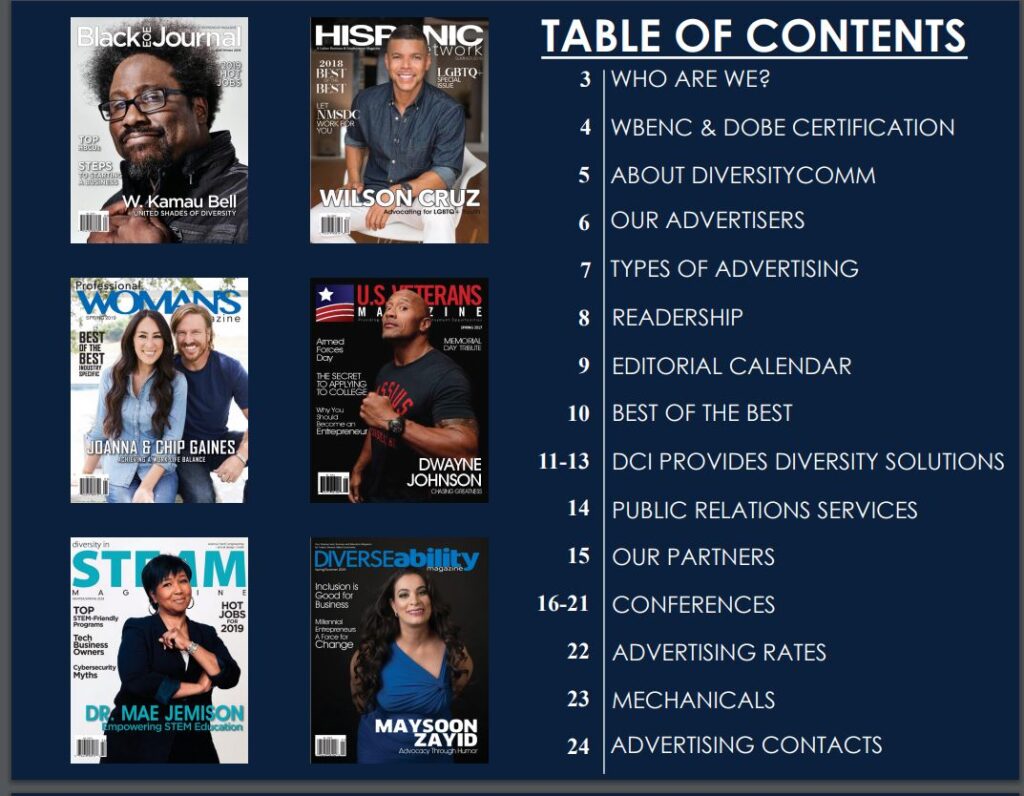 The company claims circulation of 1.5 million across all six titles, which are either twice-a-year or quarterly in frequency, and are complemented by digital editions. The most recent print edition of Black EOE Journal indicates business is strong, with 148 pages overall and dozens of advertisers ranging from Big 4 accounting firm Deloitte to Walmart.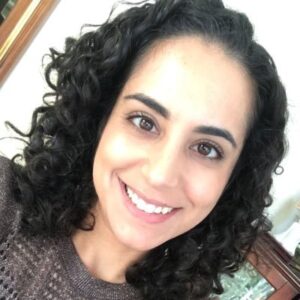 It's notable that DiversityComm's executive leadership draws from OC's educational infrastructure. Founder and Publisher Mona Lisa Faris has undergraduate and graduate degrees from Cal State Fullerton, and Managing Editor Samar Khoury has a bachelor's from UCI—although she went to Syracuse University to get her master's.
Full disclosure: I counted Khoury among my staff as an intern when I served as editor of the Orange County Business Journal—which deserves credit as a training ground for diverse talent.
---
Sullivan Says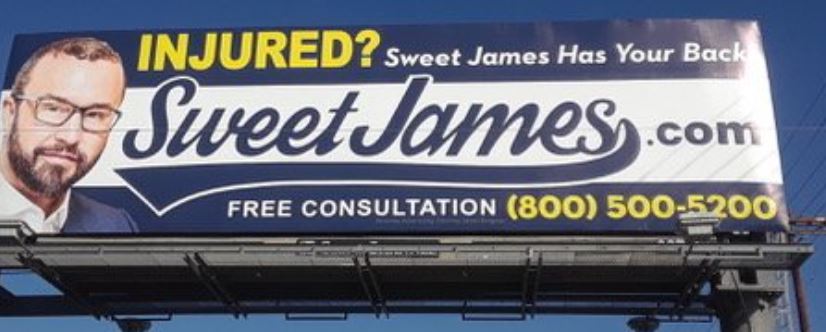 For the OC uninitiated: The same James Bergener who's a benefactor of the Orange County Museum of Art is the "Sweet James" featured in billboard, radio, TV and YouTube ads that blanket SoCal to pitch his Newport Beach-based personal-injury legal practice.
Follow me on Twitter @SullivanSaysSC.
---