Something good to start, because the rest of this week's column won't get easier…
My reporting and analysis lead me to believe that Southern California has the potential to come through the Covid-19 crisis with a fresh appreciation for a newly forming and potent middle class that reflects its population.
That means a lot of creative minds, entrepreneurs, professionals and tradespeople from across the demographic spectrum.
They generally are decent people.
They generally are not part of the "woke" crowd or any of its counterparts to the right.
The vast majority live somewhere other than a city center or coastal enclave.
They can be the socio-economic power needed to drive SoCal forward—if they're afforded room to work and live between the ideological extremes that grab so much attention.
More on that in coming editions of SullivanSays.
There's still plenty to get through—but the middle class that's figuring out SoCal amid today's tumult is a vision to hang onto in the meantime.
---
---
Governor Vetoes Gabriel's Good Idea on Homelessness
California Governor Gavin Newsom last week vetoed Assemblymember Jesse Gabriel's legislation calling for a uniform system of gathering data to give the public a way to check on homelessness programs that receive state funds.
Oversight would have included the $100 million the state sends for homeless programs operated in the City of Los Angeles—which continues to be a sink hole for taxpayer money.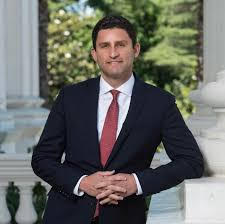 Newsom said Gabriel's bill would duplicate requirements already in place.
"My administration is exploring ways to increase transparency in our homeless assistance programs and improve the efficiency in the delivery of those services to those who most need the help," the governor wrote in his veto message.
Newsom should check the following email thread, which gives some context on an ongoing request for information about a would-be homeless shelter on the 1400 block of Paloma Street in Downtown LA.
The September 30 note added Mayor Eric Garcetti and his Chief of Staff Ana Guerrero to the list of recipients after press aides Alex Comisar, Andrea Garcia and Reid Lidow failed to provide answers on the latest tie between the administration and Councilmember Jose Huizar, who faces trial on charges of running a criminal enterprise from City Hall.
Here are the emails:
On Tue, Sep 15, 2020 at 4:34 PM Jerry Sullivan <

[email protected]

> wrote:

Alex, et. al.

Recent emails obtained under the California Public Records Acts confirm the involvement of Mayor Garcetti's office in City Councilmember Jose Huizar's dealings in regard to the proposed homeless shelter at 1420 and/or 1426 Paloma Street.

Here are some followup questions:

How much rent has been paid under terms of the city's lease for the property it plans to convert to a homeless shelter at 1420 and/or 1426 Paloma Street?
When did the city start paying rent?
Why hasn't the conversion been completed?
When will the conversion [be] completed?
Has a second lease agreement–a deal for space in addition to the original lease–been agreed upon?
What are the terms of the second lease agreement, if so?

None of these should be difficult, and I expect to have answers within 48 hours, approximately the end of business on Thursday, Sept. 17.

Sep 30, 2020, 12:02 PM
2nd Request — Re: Media Query–from Jerry Sullivan re Paloma Street

to Alex, Reid, Andrea, ana.guerrero, Eric

Please grow up, do your jobs as public servants, and respond to the questions in my prior note in this thread.

Attached, for your reference, is a pdf with the email between the mayor's office and Councilmember [Jose Huizar's] office, which has been identified by FBI agents and the US Attorney's office as the center of a criminal enterprise.
Readers can see the email between Garcetti's staffer and a counterpart in Huizar's office here.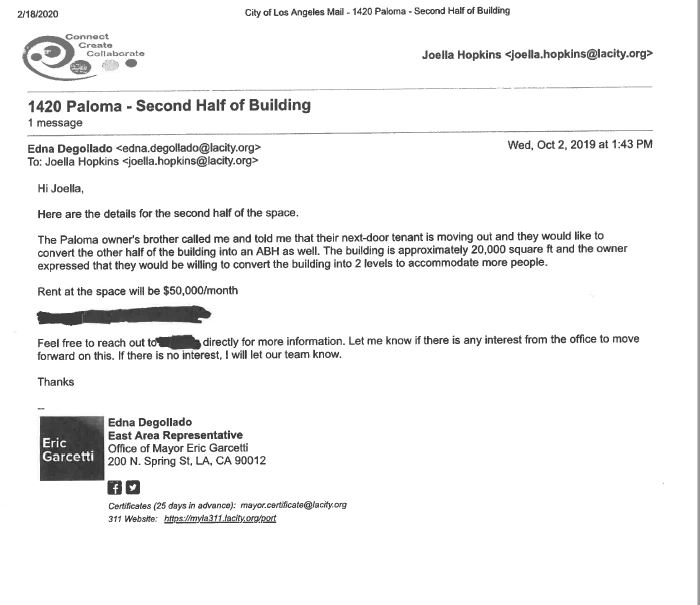 Prior coverage of the proposed shelter on Paloma Street can be seen here.
None of the outstanding questions should be difficult for Garcetti to answer—but they might be very hard to explain.
There's been no attempt either way, as of this writing—despite an assurance offered by a Garcetti press aide in a telephone conversation last week.
Please contact me at [email protected] or at (213) 276-0729 if you have any other ideas on how to bring these public officials to account.
And here's hoping Assemblymember Gabriel keeps up his good work and keeps after the governor when it comes to the devils in the details of homelessness programs in the City of Angels.
---
---
Name Game at CSUF
Naming rights for the business school at Cal State Fullerton appear to be open for some achieving individual or company with a desire for publicity.
At what price?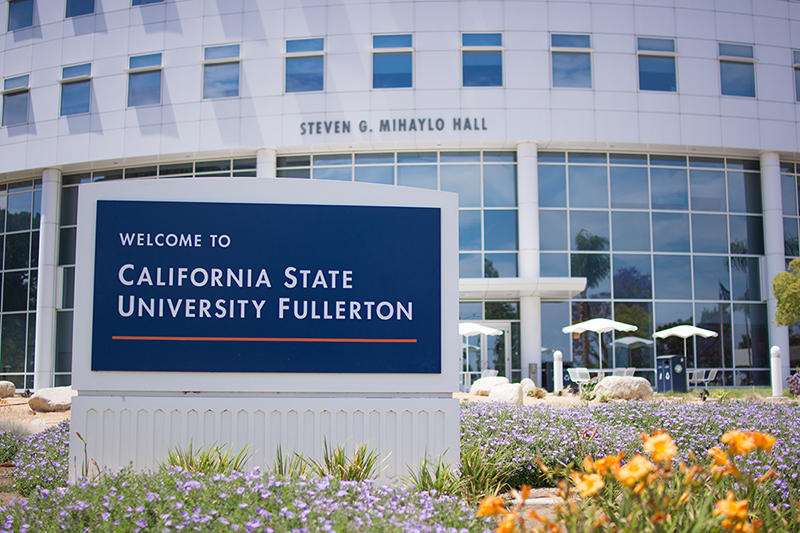 Several sources with knowledge of the world of philanthropy and higher education say it would likely run about $15 million.
Word is that Steven Mihaylo pledged $30 million to put his family's name on the business school in 2008—but he's only ponied up $8 million so far.
Such deals have typically called for naming rights in perpetuity, but that could be changing, too. Schools have begun to consider the contracts that sports venues sign for a set period of time—usually somewhere between 10 and 30 years.
A deal for a set number of years might look better in light of the ongoing controversy at Fullerton, which includes contentions of undue pressure on the school to buy a communications system from one of Mihaylo's companies, as well as counter-claims that the school is stifling free speech based on ideology.
---
Canaries in OC's Covid Mine
Keep an eye on Irvine-based LA Fitness International LLC as a bellwether for the effects of Covid-19 and the various quarantines and shutdowns stemming from the pandemic. The operator of hundreds of LA Fitness gyms around the U.S.—with $2.3 billion in annual revenue and an OC workforce of 1,100—is said to be seeking negotiations with lenders on forbearance agreements set to expire in coming weeks. It also has $1.7 billion in debt, with bonds trading at 58 cents on the dollar, at last check …
Newport Beach-based Chipotle Mexican Grill Inc. wasted little time in shifting some of its advertising budget to the NFL after several collegiate conferences cancelled their seasons earlier this year. Then the fast-food chain ran ahead of the field again, pressing the NFL to provide an out on commitments in case games get cancelled due to Covid-19. That seemed a bit aggressive until last week, when the NFL had to postpone two games due to outbreaks of the virus. Chipotle spends as estimated $100 million or more a year on advertising and marketing …
Then there's San Clemente-based Sunstone Hotel Investors Inc., which signaled its intent to shut down operations of the 478-room Hilton Times Square. Sunstone also was quick to cut losses during the Great Recession, when it gave up a number of properties through foreclosure.
---
---
Remember Hong Kong? VAG Is Asking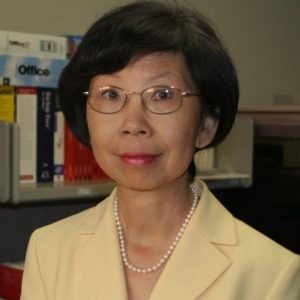 Kudos to Ann Lau and the Chinatown-based Visual Artists Guild, which marked last week's Moon Festival by offering support for pro-democracy activists in Hong Kong.
The VAG made an appeal for support for the "Hong Kong 12," a group of dissidents recently arrested while attempting to get from Hong Kong to Taiwan in a speedboat.
The Moon Festival is commonly celebrated with cakes in memory of Chinese people who used messages of resistance inside such pastries to foster a revolt against interlopers of the Yuan Dynasty in the 14th century.
"The Yuan Dynasty was considered the most [repressive] period in Chinese history until now," the Visual Artists Group wrote last week. "Let today's Moon Festival be called the Day to Stand Against Tyranny, and may the Spirit of the Moon cakes continue to carry that message against tyranny."
---
High-End Hot Spots for HK-SoCal Connection
It seems a growing number of wealthy Hong Kongers are preparing for Plan B in case the political bosses of mainland China continue to put the clamps on Hong Kong's recent history of limited democracy, rule of law and free-wheeling capitalism.
A recent edition of the Wall Street Journal quoted Tomer Fridman, an agent with Compass Real Estate in LA, citing an influx of buyers from Hong Kong looking to spend "$20 million-plus, mainly in the 'platinum triangle' of Bel-Air, Beverly Hills and Holmby Hills."
Other markets favored by Hong Kongers shaken by recent events include Kensington in London, Vancouver Westside in Canada, and the Mosman neighborhood in Sydney, Australia.
Can't help wondering if the story missed Newport Coast on that list of toney precincts—or whether that OC enclave of noveau riche has seen so many buyers from Mainland China that Hong Kongers might take a pass.
---
Interesting in Every Way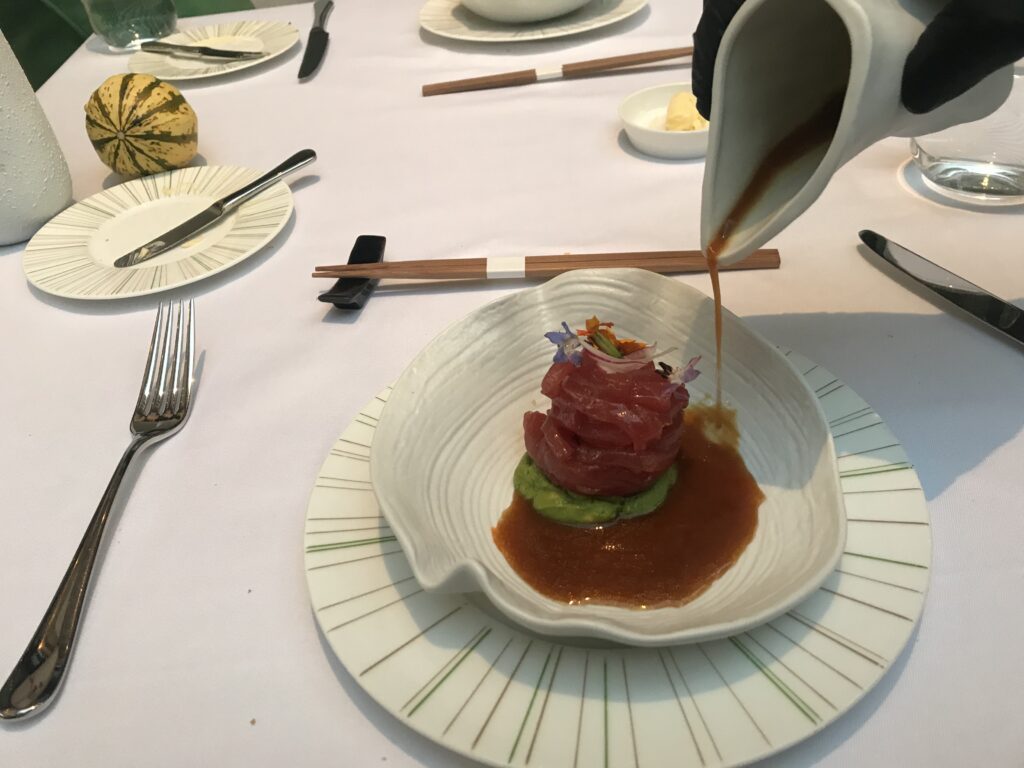 Speaking of the Platinum Triangle: The various shapes, designs and colors of the tableware are nearly as interesting as the eight-course tasting menu that Executive Chef Steve Benjamin has created for diners at the recently re-opened Jean-Georges at the Waldorf Astoria Beverly Hills.
Service is on the patio, with social distance and other Covid-19 protocols firmly in place.
---
Correction
The name of Anne G. Earhart was misspelled in the column of September 29.
---
Sullivan Says
This column is submitted in memory of Matthew W. Sullivan, Jr., who could sing true, throw hard, play a sharp hand of casino, and laugh with the best of us.
Follow me on Twitter @SullivanSaysSC.
---