I was on a daily run, with social distancing figured into the route, when I saw a woman a half block away on La Brea Avenue, closing in on me with her upper body bent from the waist at a 45-degree angle.
She got closer, and appeared to be struggling for breath.
I recalled striking a similar posture after I broke a couple of ribs a few years back.
Then the thought of Covid-19 occurred to me.
And then the woman was in front of me, telling me in her native language that she was sick and needed help.
I could understand that much, but the rest was lost in translation as I backed away.
I took several steps before a feeling of failure overtook me. It's proper to protect oneself in a pandemic, to be sure, but I don't want to be a person who reflexively backs away from human need.
I won't indulge talk of courage or cowardice here—but I will say that a fleeting sense of disinterest in the condition of this fellow human being made me feel inadequate.
Then it struck me to call 911. The woman had halted nearby—I don't think she could keep moving. I gave the dispatcher the location, and the LA Fire Department sent a paramedic unit.
I didn't stay to see how it turned out—I could be of no more use, and the right resources were on the way.
This all took place in less than two minutes—a person in need, a stumbling failure in response, a recalibration, a bit of resolve and, eventually, the right call.
I hope that we all can get over the stumbles and remember the resolve as we come through the pandemic.
---
---
Columnist's Question: Soon-Shiong Shuffle Philanthropy or Corruption?
A real estate magnate once told me he'd pay any price for an asset as long as he could set the other terms of the deal.
A tip of my hat to that old man as I offer this warning on LA Times owner Patrick Soon-Shiong's bid for St. Vincent Medical Center: Forget the $135 million price and look at the terms of the State of California's deal to lease the hospital.
The terms point to a billionaire with a reputation for self-dealing now crafting another favorable deal for himself.
Add tone, timing and tough times to this warning.
The tone has been set by Soon-Shiong's newspaper, which is providing coverage that comes off more like cover.
The timing has put the deal on fast-forward amid the fog around Covid-19, which has obscured a rush by our state and federal governments.
The tough times we all face right now should not be made bitter by a sweet deal for the richest man in all of SoCal.
Levers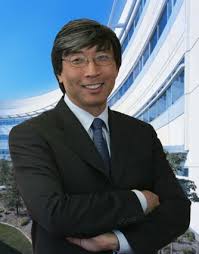 Soon-Shiong's entrepreneurial approach is complicated, with his hand on levers at various private enterprises alongside his personal philanthropic giving and the Chan Soon-Shiong Family Foundation, which is making the bid for the hospital.
Soon-Shiong got involved in St. Vincent Medical Center when he bought a majority stake in Integrity Healthcare LLC from New York hedge fund BlueMountain Capital Management. The firm had set up Integrity as a management company overseeing Verity Health System of California Inc., the owner of St. Vincent Medical Center and several other hospitals.
Soon-Shiong took control of Integrity Healthcare, touting what he called a "commitment to enhance the scope and resources" that would lead Verity Health to "deliver the breakthrough treatments and cures that save lives, provide better patient outcomes and improve well-being."
Verity Health declared bankruptcy just 13 months later, leaving that commitment behind while Integrity Healthcare got in line as a creditor that stands to benefit from the sale of the hospitals.
A source familiar with Soon-Shiong's dealings told me his foundation's bid for St. Vincent Medical Center is another case of using philanthropy to cover investments in distressed assets. That's not the only dim view of his modus operandi—you can look up reports on controversial dealings by Soon-Shiong over the past decade that run the gamut from the University of Utah to San Diego's biotech scene to St. John's Health Center in Santa Monica and pop star Cher.
Terms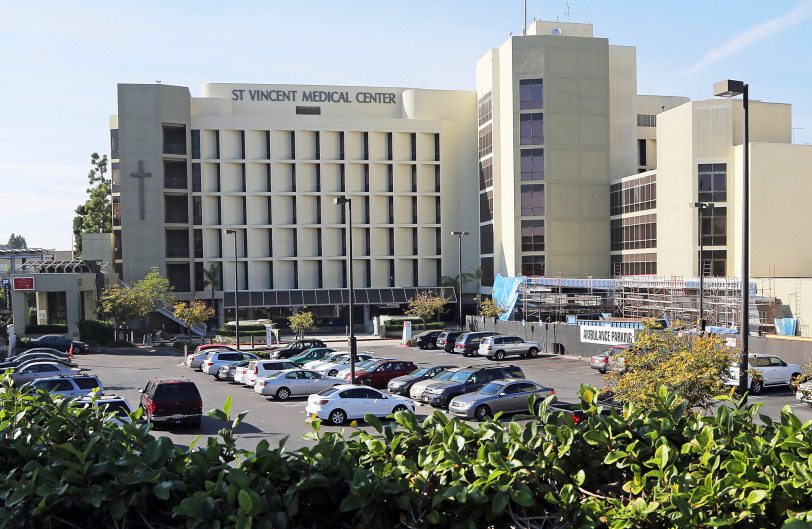 St. Vincent Medical Center went on the sales block several months ago, and Soon-Shiong's only interest at the time, it seemed, was using his newspaper to gin up a sale to the city or county.
Then came Covid-19, which led the State of California to agree to lease the hospital on terms that seem to have drawn Soon-Shiong's interest.
A check of the terms of the lease indicates that they will transfer to a new owner with the bankruptcy court's approval.
Bankruptcy documents indicate the State of California will lease the hospital for at least six months—with an option for a second six months—at $2.6 million a month. The state is on the hook for all costs of operations, including any renovations or retrofits needed. The terms also say the state "may operate or engage a third party to operate a hospital at St. Vincent"—taking on the cost of doctors and nurses and administrators and janitors and other staffing.
Here's another way to break down the deal:
Soon-Shiong's foundation proposes to pay $135 million for a hospital that comes with a lease that will provide $31.2 million in revenue and untold improvements to the property over the course of a year.
That looks like a nearly risk-free yield of 23% over the course of a year that's shaping up to be extraordinarily rugged for most investors.
Tone
It's curious that the Wall Street Journal ran a story on the bid for the hospital on March 31, getting ahead of Soon-Shiong's own newspaper to report that his foundation is willing to assume "lease obligations" at St. Vincent Medical Center while "providing health-care services."
A range of publications picked up the story over several days, attributing the language to the Wall Street Journal or court papers or the foundation.
The LA Times waited until April 2 to report that "Soon-Shiong said the state will be in charge of staffing the hospital."
There's a giant gap between the vague references by the Wall Street Journal to "lease obligations" and "health-care services" and the comment from Soon-Shiong specifically indicating the state will bear the responsibility for staffing the hospital.
The LA Times story did not explain whether the chief "obligations" of the lease call for Soon-Shiong's foundation to do anything more than rent the hospital to the state and collect $2.6 million a month while it gets upgrades paid for by taxpayers.
Instead it made the LA Times newsroom look like a toolbox for Soon-Shiong, painting him as savior of a hospital that nobody wanted.
"Politicians talked this year about using the medical center at 3rd and Alvarado streets to help the area's homeless population," the story reported, "but the proposal didn't gain traction."
Here's a timeline of verifiable facts that indicate otherwise:
Verity Health announced plans to close St. Vincent Medical Center on January 6 of this year, laying off 920.
On January 15 the news pages of LA Times began featuring coverage promoting a sale of St. Vincent Medical Center to the city or county as housing for the homeless.
On January 17 the newspaper reported that elected officials of the city were interested in working with their counterparts at the county on a bid.
On February 7 the website LAist.com reported that the County of Los Angeles had submitted an all-cash bid for the hospital.
That's not traction?
Timing
The rise of Covid-19 appears to have brought new opportunities for Soon-Shiong, helped along by Governor Gavin Newsom's hurry to an emergency footing.
By March 4 the governor had declared a statewide emergency.
By March 19 the State of California had agreed to terms of a lease for St. Vincent Medical Center, with plans to make it a center of Covid-19 treatment.
On March 31 came a report that Soon-Shiong's foundation had made its bid for the hospital—and the lease deal that comes with it.
Tough Times
Neither Soon-Shiong nor his representatives responded to requests for comment for this report.
The most he's managed for the rest of the media is platitudes and clichés—"we are all in this together, trying to break this pandemic," was his latest comment, via the LA Business Journal.
There's room to question that claim.
Consider the sacrifices being made for the fight against Covid-19 by Angelenos, Californians and Americans.
Then tell me where Soon-Shiong isn't making out on this deal.
Perhaps there's time to avoid a stumble on St. Vincent Medical Center—the deal isn't scheduled to get final approval until April 22, at last report.
You can call Soon-Shiong shrewd in the meantime, if that's how you see it—just don't let his house organ sell him as a civic hero.
---
---
Pause to Ponder
I yield here to Dina Haddad, a poet and resident of Laguna Hills.
Earth
I am the Earth
I gave you perfect bodies of water – oceans, seas, and rivers
I gave you perfect landscapes – forests, mountains, and deserts
I gave you all what is perfect
I offered you a perfect place to turn into a home Instead of taking care of it and cherishing it
You turned this fertile land into a wasteland
You polluted your clean air
I watched you kill each other in the name of religion
I watched you hate each because of skin color
And I watched you wage war to conquer land and gain power Instead of giving birth to healthy minds
You gave birth to new bacteria and viruses
Instead of living a healthy life, you are suffering Now it is the moment of truth; everything is on hold
Your war in the name of religion is on hold
Your war because of skin color is on hold
And your war for land and power is on hold People of all religions
People of all colors
Old and young
Rich and poor
You are all fighting for the same cause
With no exception, you are all on the same battlefield For me, Earth, I can live forever
Let's see how humanity is going to react
You have a choice to ignore this chaos or help each other survive
Staying home can be perceived as prison or as connecting with family
Being quarantined can be perceived as a punishment or it can be seen as Earth taking a break, rebooting, and recalibrating Fewer cars on roads means cleaner air
Fewer ships in the oceans and seas means cleaner bodies of water
Empty streets means connecting with loved ones Time to reflect
Time to read
Time to heal
Even maybe time to spring-clean your home, play games, and talk Take a walk in nature and appreciate what I have given you
Listen to the birds, crickets, waves, running streams, the wind
Appreciate what I have offered you You complain that you are always rushed and have no time to sit and do things
Well now time is in your hands
Take advantage Each and every one of you is a smoking gun
You might be the one but don't know it
Let's see how responsible you are
You either infect or protect
You either regress or progress
Your choice
Think about it
It is all on you I wish you all good luck
I got used to you humans and prefer you to the next species
Remember that with or without you, I will exist
---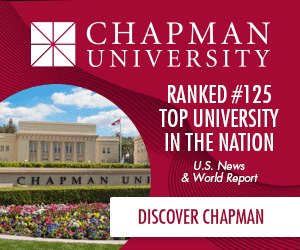 ---
Corrections
An item in the column of March 24 incorrectly referred to Integrated Healthcare LLC as an entity that's controlled by Patrick Soon-Shiong and also a creditor of Verity Health System of California Inc., the bankrupt owner of St. Vincent Medical Center. The entity's correct name is Integrity Healthcare LLC. (See related item, above).
An item in the column of March 3 misspelled the first name of Joe Bel Bruno, editor-in-chief of dot.LA.
---
---
Sullivan Says
Kudos to Bel Bruno and his dot.LA crew, who stand out for coverage of Covid-19 and its effects on SoCal's tech scene; best wishes to the crews of LA Weekly and Southern California News Group's various newspapers amid reports of layoffs, furloughs and pay cuts.