There's a silver lining to be found in the heart of the San Gabriel Valley, where a hub of Covid-19 research is taking shape with a decidedly SoCal twist, as one of the region's most successful immigrant entrepreneurs backs the trend.
Start in Pasadena, where OmniPathology Solutions Medical Corp., which is owned by a group of doctors, recently said it will seek an emergency approval from the U.S. Food and Drug Administration (FDA) for a Covid-19 test it claims can analyze specimens within two hours.
Xencor Inc. in Monrovia, meanwhile, has licensed technology used in developing new antibodies to San Francisco-based Vir Biotechnology Inc., which is working on therapies for Covid 19.
Fulgent Genetics Inc. in Temple City has submitted a genetic test for Covid-19 to the FDA for fast-track approval.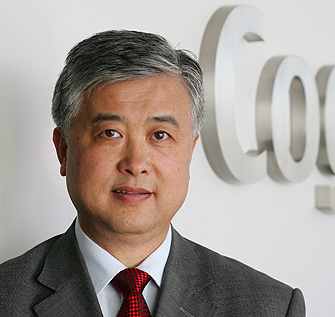 Fulgent might be the most compelling of the bunch because of its chairman, entrepreneur and philanthropist Ming Hsieh, who was born on China's mainland and grew up in Taiwan. Hseih made his first fortune with Cogent Systems Inc. in Pasadena – and he famously tangled with high-powered retail developer Rick Caruso over the dismissal of James Ellis from the dean's post at USC Marshall School of Business last year.
More to the point these days is Hsieh's experience in gaining approvals from – and doing business with – units of the federal government. The fully automated, high-speed biometric fingerprint system Cogent developed is used by the U.S. Department of Homeland Security and the FBI, among other government agencies.
The burst of pandemic-inspired activity is another reason to consider the oft-overlooked strengths of the San Gabriel Valley, home to major research and development drivers such as City of Hope in Duarte, and CalTech, the ArtCenter College of Design and Idealab, all in Pasadena, the unofficial capital of the San Gabriel Valley.
---
---
Open Letter to Oval Office: Public Health at Core of Healthy Economy
By Marshall Kaplan and Peter Goldmark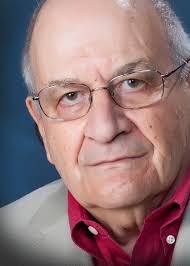 To President Donald Trump:
We support and practice the anti-coronavirus social distance guidelines you and your advisers, led by Dr. Anthony Fauci, have asked Americans to follow.
We are pleased that you will extend the pandemic restrictions to at least April 30th. We hope you will be prepared to extend that date until we have turned the tide against the virus and laid solid groundwork for growth.
The White House maps showing low-count or virus-free areas of the country may be the result of minimal testing or our inability to reflect hidden coronavirus infections. Until we have data indicating that the virus spread is decreasing, it would be dangerous to ease the guidelines or focus only on stimulating the economy.  Increased travel and reduced social distancing will extend the reach of the pandemic and create new "hot" areas.
To become a healthy nation and retain a work force ready to grow the economy, we would ask you to take into account the following:
The coronavirus has not yet "surged." Until it does, to reduce focus on the pandemic to try to speed economic growth will be risky.
Unless a spring return to work by employees is warranted by increased negative testing and data, the nation would endanger the health of millions of workers, many of whom earn low or moderate incomes and cannot work from home.
A premature shift to a resumption normal activity in hopes of economic growth will run the risk of spreading Covid-19 to many areas of our country that have so far reported low numbers of cases – places that count agriculture, ranching, communities of small or scattered populations as key demographic features.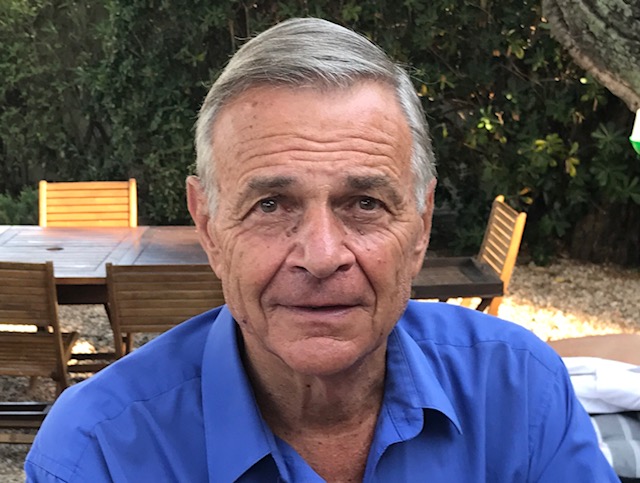 As you indicated in your Sunday press conference, the economy is now a second war and must come second to fighting the pandemic. If we move to fully engage this second war before we win the first by getting a grip on Covid-19, then "we will have met the enemy and found out it is us," to paraphrase Pogo.
Victory over Covid-19 will reestablish confidence in public health, restore our labor pool and revive consumer demand.
That's the groundwork for the battle to rebuild the American economy.
What could we add now to the war against the virus that would help us get the economy up and running? Can we add to the quality of American lives while retaining, even strengthening, a sense of American community?  
Yes we can!  Many Americans could fill the sometimes "boring" and frustrating time spent self-quarantining with activities to retrofit their energy-wasting homes. Guided by on-line experts, and the development of a readable on-line handbook, millions of American families could take steps to reduce their own and the nation's energy waste and, yes, carbon emissions. Needed materials and tools could be delivered by retail outlets in ways similar to the way grocery stores deliver food now.
Let's dedicate some of the federal rescue package to low- and moderate-income households and community groups willing to retrofit their energy-wasting homes, public buildings, small offices and retail establishments. Let's provide tools such as incentive grants, underwriting of commercial and neighborhood banks' mortgage add-ons with favorable terms, or low-interest personal and group loans.
Finally, we urge you to consider funding a nationwide program to convert volunteers, particularly low- and moderate-income individuals, to wage earners. They could work on masks and other protective equipment, build emergency shelters for the homeless, and even modify voting places to fit pandemic guidelines for the November 3 elections. Some may need short term training and others might need supervision. But the skills they develop will remain part of the market when the economy is again robust – and their experiences will make them part of our emergency preparedness for a generation to come.
E Pluribus Unum         
---
Viral Vocabulary Lesson
Covid-19 is changing how we regard and describe our lives, and here's a working guide to the emerging vocabulary – feel free to send in suggestions for updates to [email protected]:
Forget disruption and starting thinking in terms of dislocation.
New normal is out – new world is in.
Expect talk of income inequality to get stripped down to basics in conversation about inequality.
---
---
Harrah's Latest Hope on Santa Ana Tower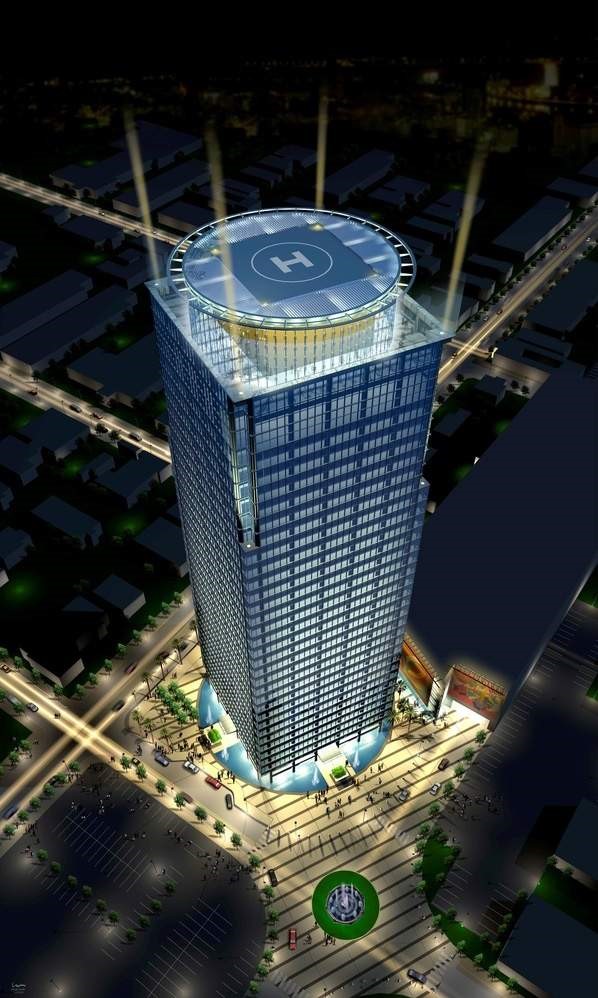 Local real estate tracker Urbanize LA last week reported that Mike Harrah and his Caribou Industries have sought a change in plans for the long-proposed One Broadway Plaza, which would be the tallest building in Santa Ana and all of OC if it ever rises.
Prior plans have called for a 37-story tower, with upper floors that would total about 500,000 square feet of office space in DTSA, with ground-floor retail and a nine-story parking structure.
Harrah recently asked the Santa Ana Planning Commission to instead approve 19 floors of residential, featuring 415 apartments and leaving around 200,000 square feet of office space.
A staff report recommends that the City of Santa Ana approve the request, according to Urbanize LA.
Harrah has signaled readiness to get started on One Broadway in the past. The project has nonetheless revealed little evidence of progress since he made a media show of moving earth around the site several years ago.
The rumblings of readiness now coming from Harrah appear to be based on the site being located within a federal "opportunity zone," which carries certain tax incentives for real estate investors.
---
Federal Probe, Family Matters
Notable in the wake of the March 19 plea agreement by a "political fundraiser" who told the U.S. Attorney's office that he was a go-between on a $500,000 cash bribe to a member of the LA City Council:
The plea agreement suggests 14th District Councilmember Jose Huizar dragged his wife, Richelle, into the mess by mouthing off about the benefit of getting her elected to succeed him as a way to ensure more "illicit schemes."
Also notable: Richelle Huizar dropped her bid for the seat and hired separate legal counsel from her husband's shortly after agents of the FBI and IRS raided the couple's home in late 2018.
---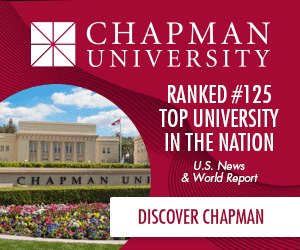 ---
Memo to So-Called Progressives: Get Pragmatic
Perhaps any of the so-called progressives of LA City Hall who don't get swept up in the feds' corruption probe should take notes on New York Governor Andrew Cuomo's performance amid the pandemic.
The current Governor Cuomo calls to mind the "Progressive Pragmatism" of his father, the late New York Governor Mario Cuomo.
Fair warning: Progressive Pragmatism requires intellectual integrity and original thinking.
---
---
What's Up with Irvine Weekly?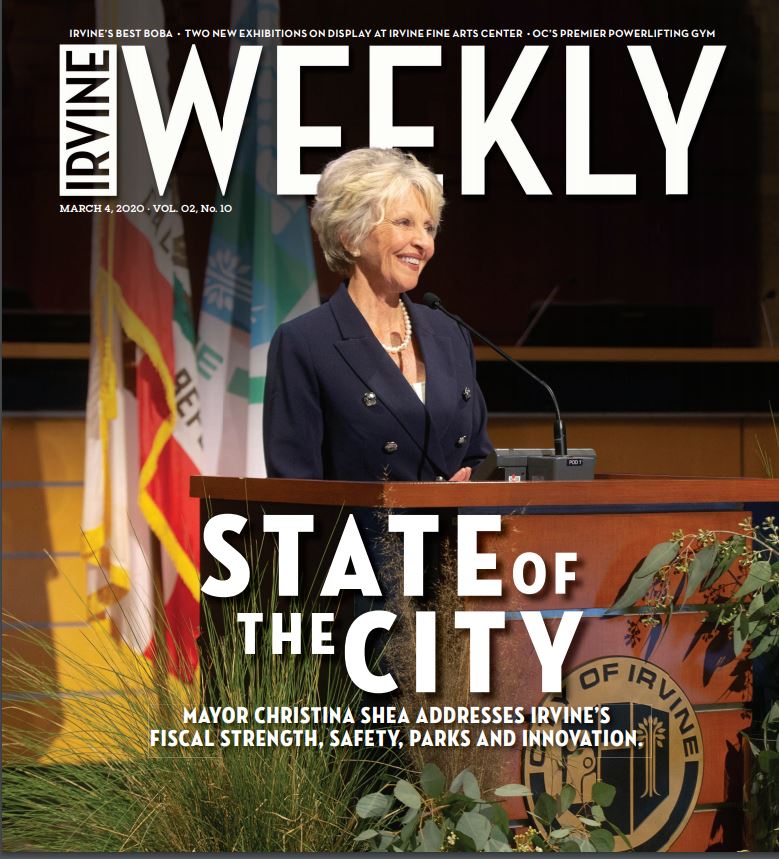 First a correction: An item in the column of March 24 incorrectly referred to Brian Calle as publisher of OC Weekly. Calle is listed as publisher of both LA Weekly, as noted correctly last week, and Irvine Weekly.
OC Weekly ceased publication in November.
Now onto the question prompted by the correction: What's going on with Irvine Weekly?
The publication is billed as every-other-week despite its name, and its website didn't list the E-edition of its March 18 issue for much of its entire two-week shelf life.
Calle responded to an inquiry with a text on March 26, saying the E-edition of its March 18 issue "just hasn't been posted yet."
The March 18 edition did post to the website on March 30.
---
Sullivan Says
There's never been a better reason to connect global and local circumstances of life, and the DTLA-based Pacific Council on International Policy allows members and non-members alike one cost-free way to do so as a public service, offering a teleconference series that's part of a response to the pandemic you can check out here.