Want to know how the culture of corruption that pervades the City of Los Angeles has siphoned off taxpayers' funds that were supposed to be used for homelessness programs?
Consider this email, obtained by SullivanSaysSoCal: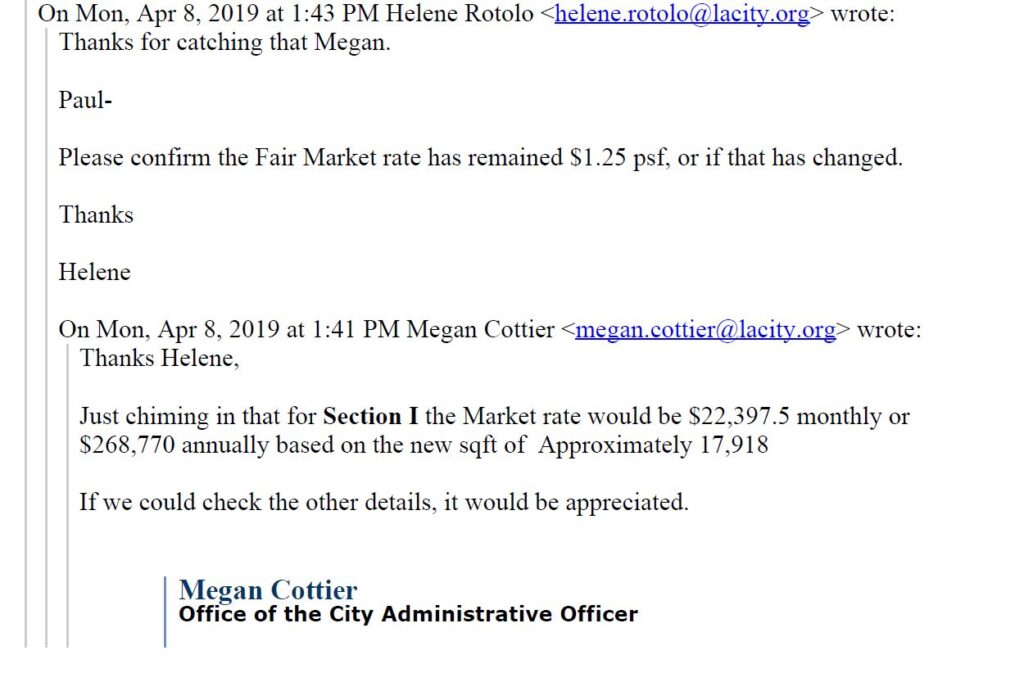 The exchange includes Paul Burke, a senior real estate officer for the city's Department of General Services; Helene Rotolo, a planning assistant at the time; and Megan Cottier of the staff of then-City Administrative Officer Richard Llewellyn.
Cottier raises a key point, noting that a contract to lease part of a warehouse on the 1400 block of Paloma Street in Downtown LA for a 100-plus-bed emergency homeless shelter had been approved despite a mistake that claimed the deal covered about 35,000 square feet. 
The agreement actually covered only about half that space—the 17,918 square feet Cottier mentions.
The point she is making in the email is that the city should be on the hook for a lot less to rent the space. Cottier did the math—it would come to about $22,400 a month based on the correct square footage at a "fair market value" rate of $1.25 per square, she noted.
And that's very different from the $35,000 a month the city had agreed to pay, which comes to $1.95 per square—a 56% premium.
Rotolo acknowledges the good work by Cottier.
But the email trail ends there, based on documents obtained by SullivanSays in response to a request made under the California Public Records Act.
The City Council and Mayor Eric Garcetti blew past Cottier's concerns and math and ended up approving a lease for $35,000 a month. The approval came even though the amount of space was nearly halved, as indicated in Cottier's email.
City officials still had to cover their tracks on that aspect of the deal—and that's a matter of public record.
The Department of General Services had filed a "market analysis" prior to the approval of the first lease agreement, claiming that a rate of about $1 per square foot per month was within market standards. The "analysis" reported lease rates ranging from 85 cents to $2 for similar space in "comparable" deals in the area.
All that was based on an assumption that the city was leasing about 35,000 square feet, giving the landlord a deal for $35,000 in rent a month.
Eight months later, after it became clear that the city was only getting about half the space, city officials changed the terms and produced another "market analysis," claiming that a price of around $2 per square foot per month was within market standards. The report claimed the market ranged from 88 cents to $2.95 per square foot a month.
Nothing in the marketplace indicates any significant change in average rates over the period, according to various data trackers.
City officials essentially reworked the "analysis" to justify paying twice as much per square foot for the space for the proposed homeless shelter.
The shady timing and standards on the reports suggest that someone wanted to pay the owner of the building $35,000 a month regardless of how much space was rented.
How is that an acceptable use of public money intended to develop shelter for people who are living on our streets?
That question is not new—this column uncovered the truth of this aspect of the Paloma Street deal more than two years ago, as you can see here.
This email thread adds another layer to our understanding of the corruption, though—clearly demonstrating that an honest attempt to look after the public's interest was swallowed up by City Hall.
A quick check shows that Cottier—the staffer who noticed something wrong on the Paloma Street deal but apparently didn't press the matter—remains ensconced in her job with the City Administrative Officer. The other—Rotolo, who acknowledged the problem but seems to also have let it go—was later promoted to a position of management analyst in a Garcetti homeless program called "A Bridge Home," and now works for 4th District City Councilmember Nithya Raman.
Was Cottier rewarded with an undisturbed status quo and Rotolo granted a promotion for not following up on their concerns?
Are they a couple of well-paid public employees who are getting along nicely by going along quietly?
Neither responded to questions about the matter.
Which leaves open the question of what sort of living lessons the two offer to other public employees amid the culture of corruption at City Hall.
Klein, NYT Naïve on LA, Garcetti
The media machine that keeps national reputations afloat long after hometown crowds have learned better is illustrated in this excerpt from a transcpript of the Ezra Klein Show, a podcast featuring the Irvine native and columnist for the New York Times, which posted the document on its website on July 23:
Klein

"EZRA KLEIN: So I'm worried this is the same problem almost at every level of it that you go to. So let's take the state and local question. And let's keep using L.A. as an example, because it's one I'm more familiar with. So L.A., where Eric Garcetti has been the mayor — although he's now off to be ambassador to India — they did some interesting things. I mean they really have been trying to work on this. They passed a huge measure, which raised a bunch of money, and they were going to build all this shelter. And then, it just kind of didn't. I think it's built less than 10 percent of the shelters that it promised to do, because the local communities keep organizing — sometimes through lawsuits, sometimes just through organizing — to stop them."
That's a convenient excuse for Garcetti, I suppose.
It's just not accurate.
And "just kind of didn't" is about as soft as journalism can get.
Klein should check his presumption and vapid language against a review of the billions of dollars that the people of the City of LA and countywide agreed to put toward shelter and other homelessness programs through tax hikes. If, indeed, less than 10% of the promises on homelessness programs have been met, then it would stand to reason that somewhere around 90% of the money should still be on hand or deployed to some effect.
The New York Times has a bureau in LA that could help him check to see if that "kind of didn't" work out.
There's plenty to commend in Klein's July 23 podcast, which featured a fairly frank chat between the columnist and Jerusalem Demsas, a reporter for Vox.
But Klein, who recently returned to SoCal, ought to get out of the suburbs and into the heart of LA for a check of what's happening at street level before he carries water for local elected officials.
He might want to start on Paloma Street.
Can Gross Be 'The Guy' Again?
I can't say that Bill Gross is vengeful over his split with Newport Beach-based investment house Pimco, which he cofounded and built into a behemoth before getting pushed out in a nasty bit of public flogging of his reputation that seemed to be orchestrated by some enemies within.
I can say that Gross is getting some satisfaction if you believe in the old saying that the best revenge is living well.
Gross seems to be enjoying a back-and-forth legal fight over First-World problems of views and noise levels with a Laguna Beach neighbor. He recently regained some luster as a man of the markets when he authored a column for the U.K.-based Financial Times in June. That was about a month before a foreword he penned appeared as part of a 116-page paper published by the CFA Institute Research Foundation—and if you're not familiar with CFA, rest assured that it matters among money managers.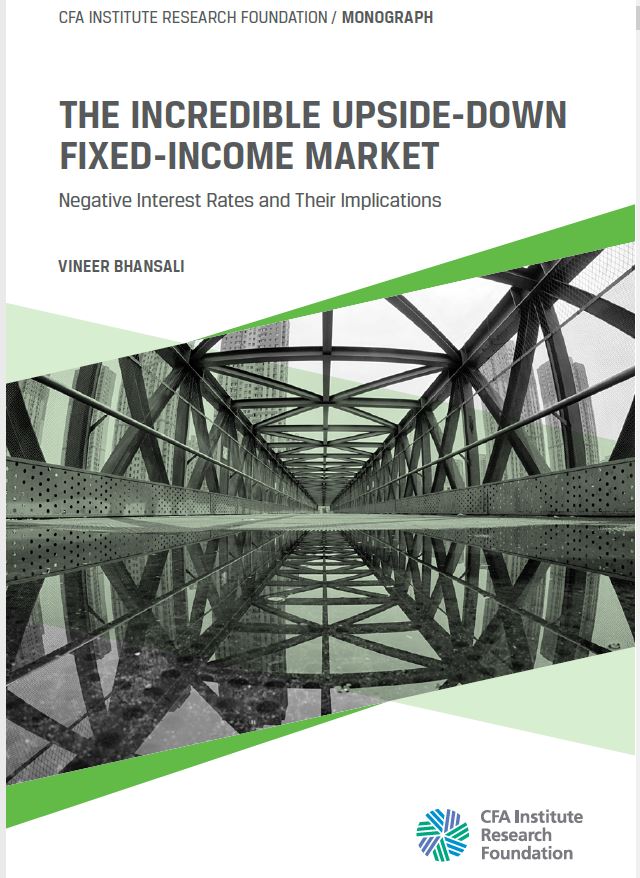 The piece, part of the institute's Monograph series, is titled "The Incredible Upside-Down Fixed-Income Market—Negative Interest Rates and Their Implications."
It's authored by Dr. Vineer Bhansali, who went from Salomon Brothers to Credit Suisse to Pimco, where he rose to lead the Quantitative Portfolios Team under Gross.
The foreword to the piece offers some indication that Gross—who hit a rough patch in terms of portfolio performance in his post-Pimco days—is back to feeling frosty as a fellow equipped to gauge the future.
"When yields become negative, as they have in Japan and Europe, the price of cash flows increases beyond any future redemption value," Gross wrote in advance of Bhansali's piece. "I have been warning of this phenomenon for several years now, only previously mischaracterizing it as a 'Zika-like contagion' around the world when it should be updated to 'COVID-19-like contagion.'"
That sounds like Gross reclaiming ground as "The Guy"—if not his old nickname of "Bond King."
Pimco's Problems
It's notable that Gross' party seems to be rolling along just as his old colleagues at Pimco have failed in a bid to quash a lawsuit by female employees that charges "the money manager operates as a fraternity that favors white males."
The local legacy media has largely taken a pass on the matter, but Bloomberg recently reported that "Orange County Superior Court Judge Stephanie George rejected Pimco's request to throw out most claims in a lawsuit filed last year by two employees at the firm's Newport Beach office alleging the company culture marginalizes, demeans and undervalues women and that male leaders overtly favor other men regardless of their qualifications."
Community Connection in Hollywood
Check the front and back covers of the summer edition of Discover Hollywood if you want to see a pairing of institutions and individuals dedicated to Hollywood as both a place and a concept.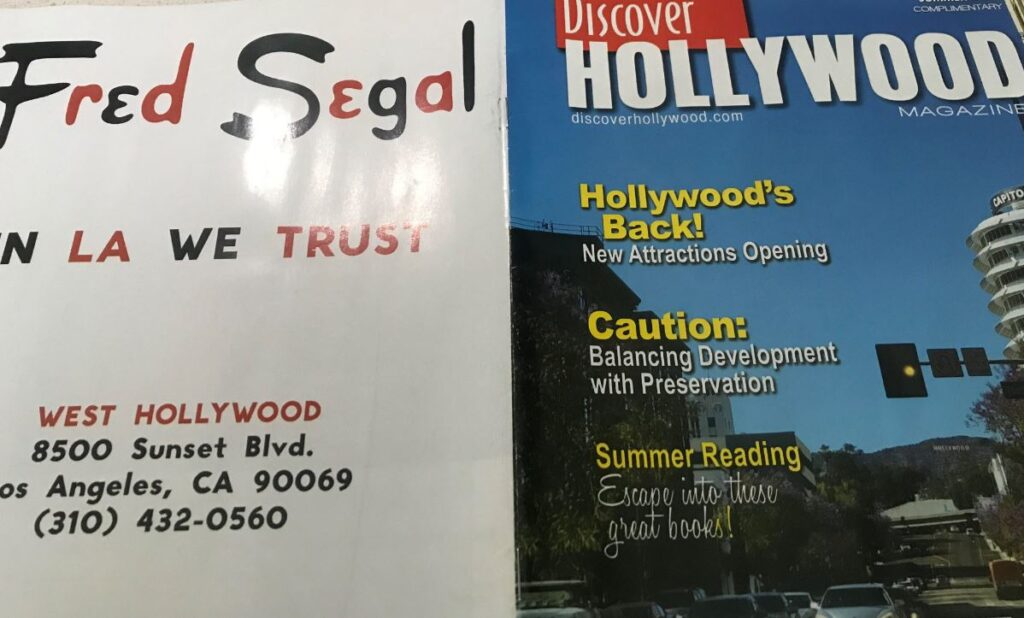 Kudos to Publisher Oscar Arslanian and Editor Nyla Arslanian, the couple that have made the glossy magazine a source of common ground as well as an outlet for communications for the Hollywood community since the 1980s.
And a tip of the hat to the Fred Segal retail operation, which carries the name of a Hollywood legend and continues to care about the place and the concept—as the full-page ad in Discover Hollywood demonstrates.
Sullivan Says 
Don't let the latest round of court hearings, breathless coverage by the legacy media and high dudgeon of social media distract you from the reality that LA will not solve the public health crisis of homelessness until we address public corruption in homelessness programs.