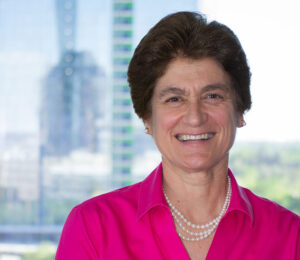 A recent report by State Auditor Elaine Howle found that numerous cities and counties throughout California don't track their spending on homeless programs, fail to effectively coordinate among themselves, and do not adhere to federal guidelines for operations.
That comes on top of U.S. District Judge David O. Carter putting the weight of the federal government behind questions about why the homelessness programs of the City of Los Angeles have brought so little help to those in need.
Can you imagine if LA City Controller Ron Galperin or LA County Auditor-Controller Arlene Barrera took homelessness and good government as seriously as Howle and Carter?
We might get a clear picture of why homelessness remains a growing public health crisis in Los Angeles despite the billions of dollars in new taxes the public has agreed to put toward the problem.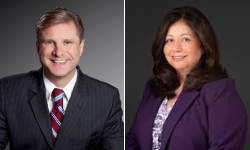 The public health crisis is exemplified by the mess that officials of both the County of Los Angeles and City of LA made of the development of the Lotus homeless shelter on Paloma Street. More to come on that-and you can get some background to bear in mind in the meantime by clicking here.
---
Like Deer in Headlights 
Also consider this response to SullivanSays' recent inquiries on the Paloma Street deal. It came from the email address listed as the public information line for the office of LA County Chief Executive Fesia Davenport:
And here's what a representative of Hilda Solis, current chair of the LA County Board of Supervisors, had to say when presented with questions about conflicts of interest for county employees with key roles in the Paloma Street deal:
"Supervisor Solis respectfully declines to comment." 
At least Solis responded in a straightforward and mannerly fashion. 
That's more than can be said for LA Mayor Eric Garcetti and his staff; the leadership and staffs of the city's Department of Public Works and Bureau of Engineering; and 14th District Councilmember Kevin de Leon, whose district is home to the Paloma Street deal, and his staff. 
It's fair to mention that the latest word from local government came from Phil Ansell, director of LA County's Homeless Initiative. Ansell offered an assurance as of this writing that his office "will seek to respond" to questions about apparent conflicts of interest on the Paloma Street deal. 
I will continue to seek to get to the truth in any case. 
---
---
UC-Irvine Professor to Biden Administration? 
The same University of California-Irvine professor whose work inspired Netflix Inc. to deposit $100 million into Black-owned banks has an outside chance at being President Joe Biden's pick as Comptroller of the Currency. 
Mehrsa Baradaran has spent the past two years on the faculty of UCI's School of Law, where she specializes in "banking law, financial inclusion, inequality, and the racial wealth gap." She is the author of "The Color of Money: Black Banks and the Racial Wealth Gap," which a Netflix executive credited as an inspiration for the company's recent links with Black-owned banks.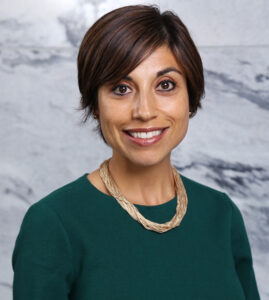 Reports from Washington indicate that activists in the Democratic Party's left wing want Baradaran in the comptroller's post, which carries significant regulatory responsibility over big banks. Her candidacy recently got an endorsement from Jamaal Bowman of New York, and Anaya Pressley of Massachusetts, both members of the Congressional Progressive Caucus in the U.S. House of Representatives.  
"President Biden has pledged to address systemic racism in our institutions and bring about racial and economic equity for all," Bowman and Pressley wrote. "Nominating Professor Baradaran to lead the Office of Comptroller of the Currency would be a demonstrable step in turning these promises into action." 
Some other SoCal ties on Baradaran's candidacy: Irvine-based U.S. Representative Katie Porter-a UCI law professor on leave since winning a seat in Congress-is deputy chair of the Progressive Caucus. And the endorsement for Baradaran by Pressley and Bowman came in The Appeal, a digitally based advocacy group and publication that counts LA Clippers owner Steve Ballmer's Ballmer Group among its biggest financial supporters. 
The push comes with concerns on the left that Michael Barr-a public policy professor at the University of Michigan and perceived front runner for the comptroller's job-was too accommodating of the financial industry while serving in the Obama Administration during the Great Recession.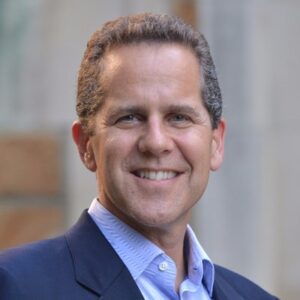 Barr also has written on "financial inclusion," including titles such as "Financial Lives of Low-Income Americans" and "Building Inclusive Financial Systems." 
Baradaran served as a volunteer on the Agency Review Team with a focus on the U.S. Treasury and Federal Reserve Bank as part of Biden's transition to the Oval Office. 
No comment from Baradaran or UCI. 
You can see this column's prior coverage of Baradaran here. 
---
---
Ahmansons to Texas? 
Word on some of the swankier streets of SoCal says Howard F. Ahmanson Jr. and his wife, Roberta, are ready to pull up stakes from their uniquely styled mansion in the Corona del Mar district of Newport Beach and join the stream of individuals and businesses heading to Texas.
Spurring the possibility, sources say, is the ongoing consideration by officials in Sacramento of imposing an annual 0.4% annual wealth tax on residents with net worths of more than $30 million. That would run the Ahmansons around $2.8 million annually, based on recent estimates of their net worth. Some versions of the plan include the state tagging anyone qualified for the tax with a 10-year obligation even after they take up residence elsewhere-although it's not clear that would survive legal challenges.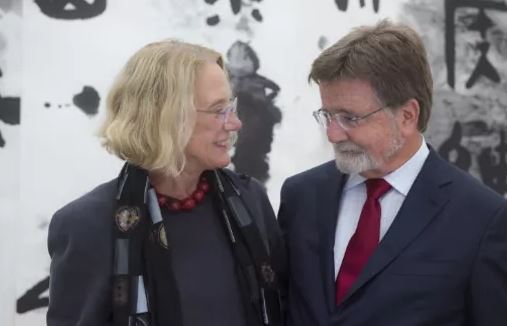 Such talk has some wealthy residents looking to get out of California before any versions gain traction.
Talk of the Ahmansons decamping is something more than another rich couple voting with their feet. The couple is heir to the Home Savings of America fortune of Howard Ahmanson Sr., whose mortgage lender not only grew to be a main driver of SoCal's development during the mid-20th century but also became an exemplar of local philanthropy through the Ahmanson Foundation.
Both Howard Jr. and Roberta have spent their adult lives deeply engaged in civic life in LA, OC and California. Their interests range from affordable housing and eminent domain to persecuted religious communities around the world. 
No comment from the couple.
The recent decision by the Los Angeles County Museum of Art to tear down its Ahmanson Building probably doesn't help the chance that they'll stay in California-you can see this column's prior coverage of that move here. 
---
No Hiding Hidalgo's Past 
Congratulations to Peter Hidalgo, director of government affairs for cable outfit Spectrum, chair of the San Gabriel Valley Economic Partnership, trustee of Mt. San Antonio College on the eastern edge of LA County, and recently appointed secretary of the regional advocacy group LA BizFed. 
Hidalgo's background also includes media relations work for the MetroLink light-rail system, former LA Mayor Richard Riordan and Sempra Energy-all entries spelled out with specifics on Hidalgo's LinkedIn page.
The same page lacked specifics, as of this writing, about a listing for his year-and-a-half stint as chief of staff to a member of the LA City Council. 
The Councilmember was Jose Huizar, who has since left office and now is facing federal trial on charges of public corruption. 
Hidalgo also has scrubbed the brief bio for his listing as vice president of the LA chapter of the Public Relations Society of America on the group's website. 
PR pros should know better.
---
---
Soon-Shiong Key as Hedge Fund Eyes More Newspapers 
A complicated deal playing out in Chicago indicates that LA Times owner Patrick Soon-Shiong holds enough stock in Tribune Publishing Co. to approve or stop its sale to Alden Global Capital LLC, a hedge fund with a reputation for deep cuts in newsroom jobs. 
Soon-Shiong owns a stake of about 24% in Tribune Publishing, which he retained after buying the LA Times, San Diego Union-Tribune and some smaller publications from the Chicago-based company in 2018. 
Alden Global already has a 32% stake in Tribune Publishing and is said to be seeking to buy the rest of the company. A deal would require approval of two-thirds of all other shareholders, according to a report in the Wall Street Journal. Soon-Shiong's stake of 24% or so comes to more than a third of all shares besides what Alden Global already holds-enough to stop a deal.  
Soon-Shiong would stand to get about $145 million for his Tribune Publishing stake on a sale, based on recent prices for its shares. 
He'd also have to consider whether he wants to give Alden Global complete control over daily newspapers in Chicago, New York, Orlando and six other cities to go with titles it already owns through MediaNews Group. The combination could bolster the MediaNews Group's roster of SoCal newspapers, which competes with the LA Times and includes the Orange County Register, LA Daily News, Long Beach Press-Telegram, Torrance Daily Breeze, Pasadena Star-News, San Gabriel Valley Tribune, Whittier Daily News, Inland Valley Daily Bulletin, Redlands Daily Facts, San Bernardino Sun and Riverside Press-Enterprise.
---
Sullivan Says
You'll have to look far and wide for a tougher tree stump than this beauty in Santiago Park in Santa Ana. 
---