To U.S. District Judge David O. Carter: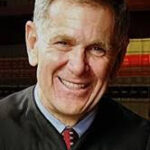 Much of what you seek to know about why homelessness in LA is a public health crisis with no end in sight could be revealed with a thorough review of the development of the Lotus homeless shelter on the 1400 block of Paloma Street.
---
County Ignores Questions on Conflicts
The latest questionable circumstance of the Paloma Street deal involves Leslie Jordan, who serves as a program manager for capital projects at the Housing for Health unit of the Los Angeles County Department of Health Services.
Jordan also is the founder and principal of Perch Projects, which is based in LA and Austin, Texas. The enterprise provides "program development, project management and human-centered design direction for commercial, medical, transitional and residential spaces."
Some of Perch Project's clients are nonprofits that provide facilities and services for the homeless in LA … and get funding and other support from the County of Los Angeles.
Has Jordan's dual standing been disclosed and reviewed for conflicts of interest?
She won't say-and neither will representatives of the county's health department or any member of the Board of Supervisors, a roster that includes Hilda Solis, Holly Mitchell, Janice Hahn, Kathryn Barger and Shelia Keuhl.
It shouldn't be hard to answer the question.
And an answer is required because the public can't trust Jordan's work on the project on Paloma Street-which ran significantly over on budget and schedule-until we get an answer. It matters all the more because emails obtained by SullivanSays reveal a claim by Jordan that her colleagues at the City of Los Angeles failed to properly assess the Paloma Street facility. That failure appears to have caused a delay of more than a year on its opening-a period that saw about 1,000 homeless people die on the streets of LA, according to the county's own Department of Public Health.
Was Jordan telling the truth about her colleagues at the city or shifting blame? Did delays on the Paloma Street shelter benefit any of her clients?
No one at the county has been willing to answer basic questions that might examine Jordan's circumstances and help explain why homelessness has gotten steadily worse despite the billions of dollars that taxpayers have agreed to put toward programs of local government.
You can get more background on the Paloma Street deal here.
---
---
Mainstay of Latino Middle Class in Trouble
Anyone who's not concerned about the state of the middle class in SoCal should consider recent public notices on a pending auction of the Plaza Mexico retail center in Lynwood a wake-up call.
Yes, Lynwood-one of those relatively small cities in southeastern LA County that so often get lumped together and dismissed as scenes of municipal corruption with Latino overtones.
Those cities are, indeed, mostly Latino in terms of population-and there have been cases of corruption in some of them. But please note this column's reporting on a culture of corruption at LA City Hall that is brazen and pan-ethnic in its nature, with everything from White and Latino-American public officials, Black service providers, a Korean-American lobbyist and a Chinese-American political appointee in the mix.
Also note that Plaza Mexico is a well-conceived reflection of the many blue-collar, middle-class Latinos who populate Lynwood and neighboring cities. They are tradespeople and service providers and entrepreneurs who generally provide for their families in ways that are moral, ethical and good for the community. They make up a crucial segment of the local consumer economy that is distinct from the white-collar middle-class Latinos who work as professionals, public employees and creative types, among other jobs, and are more readily found in places such as Downtown LA, the Eagle Rock district or Pasadena.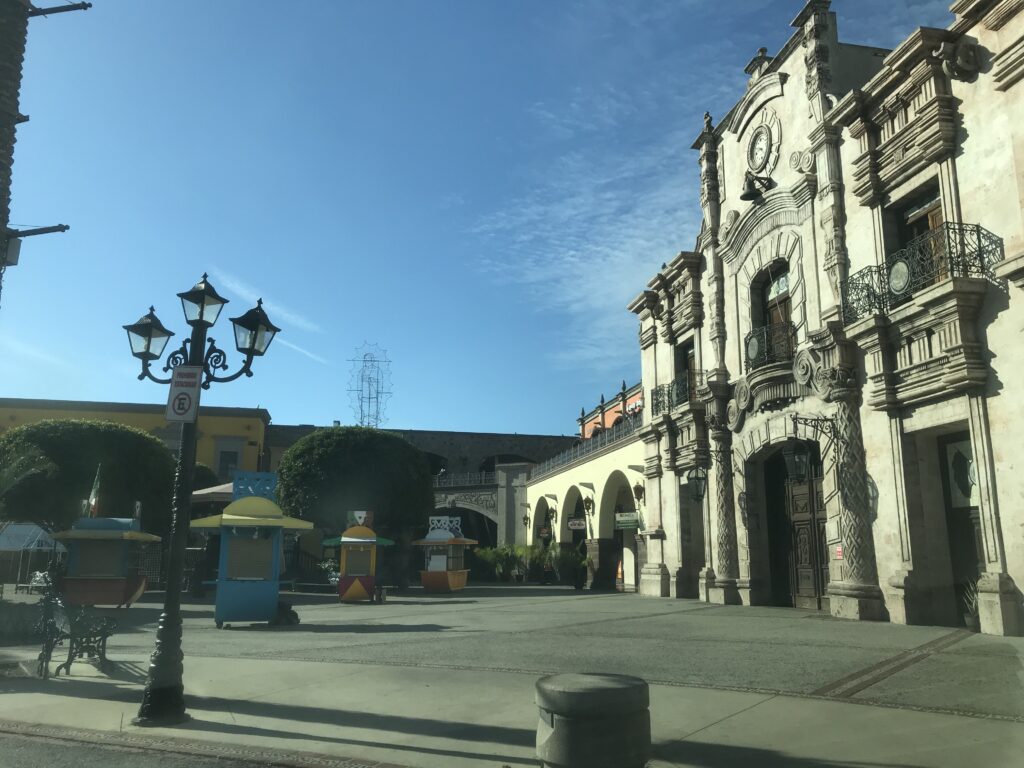 Plaza Mexico offers a logical nod to the ethnic roots of its local customer base, with a Mexican-themed design that comes off as homage rather than kitsch. Its lineup of tenants ranges from a Curacao department store to Chuck E. Cheese and a Don Roberto's jewelry shop. Parking is plentiful and free. It's all well-merchandised with an eye on claiming a share of the disposable income from the bedroom communities it serves.
It's unclear what the overall trouble is for Plamex Investment, listed as the owner of Plaza Mexico. Here's guessing the intermittent Covid-19 shutdowns have something to do with a lender pressing the outfit for payment of a $14 million balance on a loan.
Stay tuned to Plaza Mexico's fate in any case-it might be a leading indicator on the financial health of the blue-collar half of SoCal's middle class, an unheralded segment of the region's economy.
---
H Mart's Move in OC Highlights Other Half of Middle Class
The recent move by the Korean-focused H Mart chain to replace two Albertsons grocery stores in Irvine offers a counterpoint from SoCal's white-collar middle class. That's a segment characterized by a significant Asian-American representation and heavy doses of middle-management types, entrepreneurs and academics in the central OC city.
Indeed, H Mart's expansion could be an example of how the effects of Covid-19 are splitting the center of our socioeconomic scale. Plaza Mexico's pending auction points to the middle-class economy shrinking in blue-collar Lynwood while H Mart's expansion sheds light on a business anxious to grab new opportunities in white-collar Irvine.
---
Legacy Media Hit, Misses
The coverage of H Mart's expansion in Irvine offered a reminder of the lack of curiosity in the legacy media, which included an item in the Orange County Business Journal that failed to even mention the chain's ethnic base.
Credit the OC Register and its sister titles in the Southern California News Group for noting the ethnic connection, which is made clear in H Mart's slogan of "A Korean Tradition Made in America Since 1982." Deduct a point from the same group for referring to the Lyndhurst, New Jersey-based company as "Asian-owned"-a description that's overly general and sells the story of the chain short.
H Mart has grown to 73 stores spread over 14 states in the 39 years since it started in the New York City borough of Queens. It now operates 16 stores in SoCal. The move to take over the two Albertsons locations gives the chain three in Irvine-which ties Los Angeles for the most among SoCal cities.
---
---
More Data Dysfunction for LA Times
I'll say this again: Covid-19 is no hoax, and there's good reason to check for disparities in healthcare.
I'll also say this again: It's irresponsible for journalists to use flawed logic to push divisive themes in coverage of the pandemic.
The LA Times' print edition of February 2 raised an alarm that "nearly three quarters" of local Covid-related
Multisystem Inflammatory Syndrome in Children (MIS-C) cases involve Latinos.
Latinos account for about half the population of LA County, with higher birth rates and a lower median age compared with other ethnic groups, according to recent data. It's not surprising, given those factors, that Latinos would account for "nearly three quarters" of cases of any condition that afflicts children in LA County.
Creating an impression of significant disparity without considering the math of the demographics isn't going to help the Latino community-and it might hurt.
It's definitely hurting the standing of journalism and journalists as trusted sources in the public square.
---
Vanderpumping Up Airvet
What do you get when you cross a nationally renowned veterinarian, an MBA graduate from USC and a reality TV star?
Peace of mind for pet owners, if everything goes to plan for Beverly Hills-based Airvet, a veterinarian telemedicine startup that has raised $14 million since launching two years ago, with backing from local venture investors Hawke Ventures and Bracket Capital. The enterprise last week launched a program to give anyone who gets an animal from a participating rescue shelter a free telemed visit and a 72-hour window for follow-up consultations-a package of services typically offered for $30.
The latest marketing push starts with the reality TV angle. The Vanderpump Dog Foundation's rescue center in West Hollywood-started by Lisa Vanderpump, featured in The Real Housewives of Beverly Hills and Vanderpump Rules cable TV shows-is lined up as the first participating shelter.
The nationally renowned veterinarian is Dr. Jeff Werber, a cofounder who has helped grow Airvet into a network of about 4,500 veterinarians around the U.S. The roster is now facilitating thousands of visits each month.
And that leads to the MBA, a degree that Werber's son Brandon got from USC before diving into the world of digital development and marketing.
Brandon came up with the app for Airvet's platform, aiming for pet owners who might need some basic knowledge from a trusted source.
"People have a lot of questions about basic things when they first bring a pet home-like 'what is crate training?'" he says. "They go online for answers, and half the people will say crate training is great, and the other half will say you're a monster for crate training."
The truth often lies in the middle-and can be found with a qualified veterinarian.
"It often depends on the breed, or age or any number of factors," says the younger Werber, adding that he hopes Airvet's service will help reduce the rate of pets that go back to shelters because the folks who adopt them get unnerved by questions about care. That's especially important now, he says, given the record levels of pet adoption spurred by the Covid-19 pandemic, with more than 3 million over the past year or so, and the cutbacks on the number of in-person veterinarian visits available due to social distancing.
---
---
Sullivan Says
It looks as though someone has been taking tips from North Korea's "Supreme Leader" Kim Jong-un.
---