A couple of new facts of life made clear by the pandemic: Not all online sessions are created equal-and not everyone is good at engaging virtual crowds.
Credit UCLA and the Downtown LA-based Berggruen Institute for creating an interesting virtual forum for broad discussion in the debut of its "Possible Worlds" lecture series on February 18. Also credit Harvard University professor and political theorist Danielle Allen for an engaging talk about "Polarization and the Path Forward" from the failed insurrection against the U.S. Capitol on January 6.
Allen is not only smart and thoughtful-she also knows how to transmit a sense of energy through the computer screen to viewers.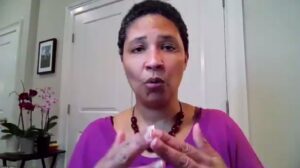 Allen cut through the partisan noise about our politics, telling the audience that she first grew seriously concerned about the state of our democracy in 2013, when a poll that found only 9% of respondents approved of the performance of the U.S. Congress. She noted that Congress is often referred to as the first branch of the federal government-established in Article 1 of the U.S. Constitution-because it most directly serves as the voice of the people. 
Then she surmised that "when the people approve of their own voice at a rate of 9%, you know your democracy is broken."
It's also notable that the poll Allen cited was a bipartisan critique, since Democrats held a majority of the Senate and Republicans controlled the House of Representatives in 2013.
I'll further note that anyone can say they've been worried about our democracy since 2013, but Allen can show the work she's been doing to inform public discourse on its future. Her "Our Declaration," published in 2014, is one of many examples of how she's strived to diagnose and offer prescriptions for the obvious ailments of our body politic.
You should be able to find a link to the one-hour "Possible Worlds" session with Allen on YouTube sometime this week.
And we all can take her thoughts about that 2013 poll to heart, in any case.
The toxicity of our politics and tears in our social fabric didn't just come out of the blue-or the red, for that matter.
---
---
Haddad's Hot Take
Credit Emile Haddad, chief executive of Irvine-based FivePoint Holdings LLC, for showcasing the virtue of brevity in online interactions.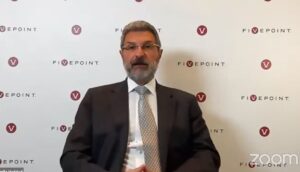 Haddad's keynote for the LA Business Council's 19th Annual Mayoral Housing, Transportation and Jobs Summit packed several punches in a brisk 12 minutes-less than half the length of preceding remarks by LA Mayor Eric Garcetti.
Haddad got to the heart of matters quickly, telling the audience that any of the old disagreements among the various camps of the housing industry in California should be set aside to confront the larger and common challenge of Covid-19.
Easy to say, but Haddad hit upon a good reason to get beyond differences in a succinct phrase that captured the essence of enlightened self-interest, telling the audience that the pandemic has put "the futures of our kids and grandkids in doubt."
Got your attention?
You can listen to Haddad's remarks starting around the 1:51:00 mark here.
---
Will Valencia Make Dubai Green With Envy?
Haddad also left the audience a bread crumb leading to a big and overlooked story on SoCal's landscape, mentioning the Valencia community that FivePoint is developing in the Santa Clarita Valley, about 35 miles north of Downtown LA. 
The community is expected to include 21,500 homes, 11.5 million square feet of commercial space and 10,000 acres of open space when completed-all on a "net zero" basis in terms of greenhouse emissions.
FivePoint achieved net zero on Valencia with methods ranging from solar power in residences to offsets gained through donations of environmentally conscious cook stoves in Africa. Haddad said the company's accomplishment in Valencia looms much larger than the "highly publicized" development of a "sustainable city" in the Persian Gulf emirate of Dubai.
When was the last time the Santa Clarita Valley was compared with Dubai?
More to come on the green aspect of FivePoint's work in LA in future editions of SullivanSaysSoCal.
---
---
LA Times Gets Trumpy
Something strikes me as downright Trumpian about this line from a story in the February 20 print edition of the LA Times, which blames prior ownership for a lack of progress in the  nearly three years since billionaire Patrick Soon-Shiong took over:
"His efforts to turn around the paper have been slowed because of years of underinvestment by Tribune Publishing."
The line came in response to last week's Wall Street Journal report that Soon-Shiong is considering a sale of the LA Times-which prompted a semi-denial from the billionaire and a spokesperson.
This column's analysis from more than a year ago holds up awfully well if the Wall Street Journal has its facts in order-you can check for yourself here.
And here's guessing Soon-Shiong could have reached Wall Street Journal owner Rupert Murdoch on the billionaire's line and gotten a retraction if the latest report was off the mark.
---
EVs as Tulips
I've said it before and I'll say it again-the money being drawn by electric vehicle makers looks like a new tulip mania, with a concentration in SoCal.
You can Google "tulip mania" if you're not familiar.
You don't have to be a genius, in any case, to see a bright future for electric vehicles.
But that doesn't necessarily mean Tesla ought to be valued at more than $700 billion.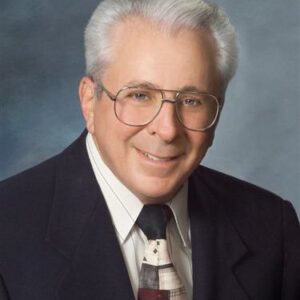 And that's before Ron Stein, the Irvine-based author, energy industry consultant and founder of executive placement firm PTS Advance, raises this related question about the EV market: 
Does the world even contain enough of the metals and minerals needed to meet the segment's growth projections?
I yield to Stein here, with a piece he penned for the Washington, D.C.-based Committee for a Constructive Tomorrow, which pursues "a free-market approach to environmental issues" focused on ensuring "a balanced perspective on environmental stewardship." 
---
---
Latest Indicators on Uptown Newport
Even the Orange County Business Journal has hedged its bets on that mega-priced acre of land at Bill Shopoff's Uptown Newport development on Jamboree Road near John Wayne Airport. The publication's February 15 edition reported that "property records indicate" the single acre-entitled for 66 condos-sold for $26.3 million.
I'm still checking for more to the story, since common sense and well-informed sources indicate the price is way beyond the current market. And so does a report that surfaced the same day the OCBJ inserted its hedging language into coverage of Uptown Newport. The LA Times reported in its February 15 print edition that a 7-acre piece of land with a 14,000-square-foot American Colonial mansion that used to house presidents of USC in old-money San Marino is on the market for $24.3 million-a couple million bucks less than the single acre at Uptown Newport.
Need more?
The chunk of land in San Marino also comes with special provenance, with portions donated by the late and legendary General George S. Patton and railroad magnate Henry Huntington. And it's just a stone's throw from the famous library, art museum and gardens named for Huntington.
The OCBJ appears to have plenty of access to Shopoff, but the publication hasn't shed any additional insight on the sky-high price he purportedly got for the single acre at Uptown Newport.
Shopoff hasn't returned calls from SullivanSays about the deal.
---
County Counsel's Daisy Chain
Good news: Rodrigo Castro-Silva, the in-house legal counsel for the County of Los Angeles, has engaged questions from SullivanSays about the development of an emergency shelter on Paloma Street that ran over budget and schedule while more than 1,000 homeless individuals died per the county's own estimates.
Bad news: He isn't saying much so far.
You can click here to see County Counsel Castro-Silva's full response to a list of questions from SullivanSays on the Paloma Street deal, including a "prefatory note" pointing out that Leslie Jordan is not an employee of the County of Los Angeles but a "sub-contractor."
None of that answers outstanding questions about whether Jordan's role in a private enterprise amounts to a conflict of interest. Indeed, Castro-Silva's prefatory note raises new questions, including:
Does the County of Los Angeles have any standards, rules or regulations on how contractors or subcontractors portray their affiliations with the county? 
I also sent Castro-Silva this screenshot from Jordan's page on LinkedIn. I believe any reasonable person would consider this to be a claim that Jordan is an employee of the County of Los Angeles. 
The question now is whether this sort of personal communication and representation are acceptable for contractors and subcontractors of the county.
The next photo emphasizes why this coverage matters-it was taken last week at the very site of the building on Paloma Street that's supposed to be serving as a homeless shelter. I offer it with a reminder that the county itself estimates that three homeless individuals die each day, on average, in LA.
You can get more background on the Paloma Street deal and why it remains the subject of multiple inquiries by SullivanSays here.
---
Sullivan Says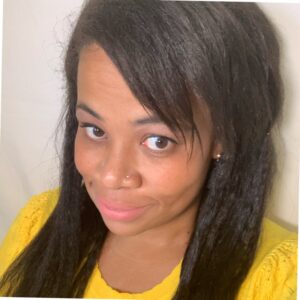 Congratulations to Charla Jeannine Batey, communications specialist for Cox Communications' operations in SoCal, past president of the OC Public Relations Society of America, and recently appointed board member of the OC Human Relations Commission.
---