Irvine-based Steven Sugarman has stumbled on timing and tone in relation to events unfolding around his hostile takeover bid for Broadway Federal, the largest black-owned bank in the western U.S.
A deal would mark a return to banking for Sugarman three years after he resigned as chief executive of Banc of California—based in Irvine at the time, now in Santa Ana—under a cloud of controversy.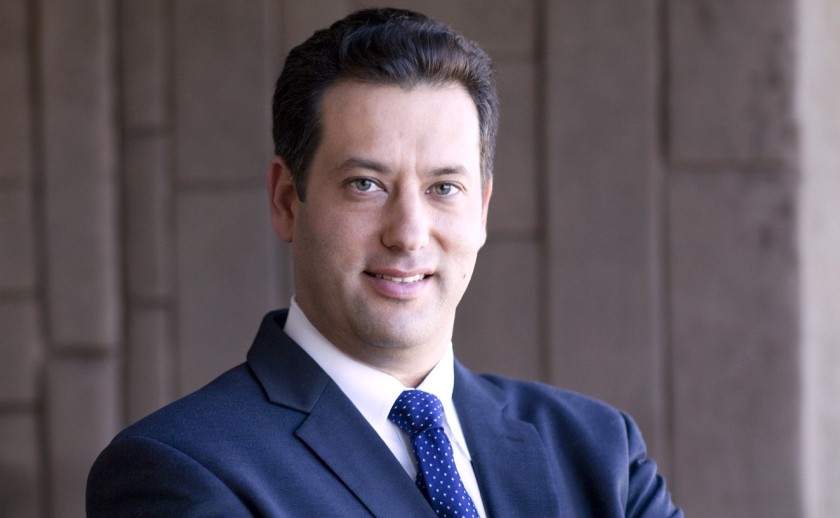 The latest turn in the Broadway Federal saga arrived amid weightier controversy, just as protests over the death of George Floyd at the hands of police in Minneapolis grew in number and intensity across the U.S. A letter dated May 28 from Sugarman's Capital Corps LLC referred to the leadership of Broadway Federal parent Broadway Financial Corp. as "cynical" and accused them of "a pattern and practice designed to obstruct transparency."
The letter served to withdraw Capital Corps' takeover offer of $1.75 a share, or $48.4 million total, for the publicly traded company. It went on to say that the offer—which represented a premium of around 20% on the current share price—has been replaced with a lawsuit that aims to force the Broadway Financial board to open its books and operations to inspection.
There is some basis for the request by Capital Corps, which Sugarman founded and oversees at offices just down the street from John Wayne Airport. The firm is one of several that are under the control of Sugarman, who ultimately holds a stake of nearly 10% in Broadway Financial.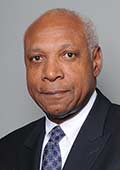 LA-based Broadway Financial and its chief executive officer, Wayne-Kent Bradshaw, claim a basis for rejecting the request, contending that it's not clear that Capital Corps has standing as a shareholder. That contention could stem from the web-like nature of various entities under the umbrella of Sugarman Enterprises Inc.
That didn't stop Sugarman and his crew from submitting a list of questions about Broadway Federal's operations in general and commitment to African-American customers in particular.
"Did Broadway make any loans to any African-American borrowers in 2019?" went one of the more provocative questions asked of the board of directors of an institution that's been a mainstay of the African-American community in LA for more than 70 years.
Neither Sugarman nor Bradshaw responded to requests for comment on the latest turn.
---
---
About Banc of California Stadium Sponsorship
Some more bad timing for Sugarman came with recent word that Banc of California would pay $20 million to get out of the final 12 years of a 15-year, $100 million sponsorship deal on the stadium of the Los Angeles Football Club (LAFC), a Major League Soccer franchise.
Banc of California signed the deal in 2016, when Sugarman was chief executive. His brother, Jason Sugarman, had a minority stake in the team and stadium in Exposition Park, south of Downtown LA.
The family connection and price of the sponsorship raised questions about Sugarman's judgment at the time.
Banc of California's decision to pay $20 million to get out of the deal seems to justify some of the dim views of Sugarman's leadership of the bank.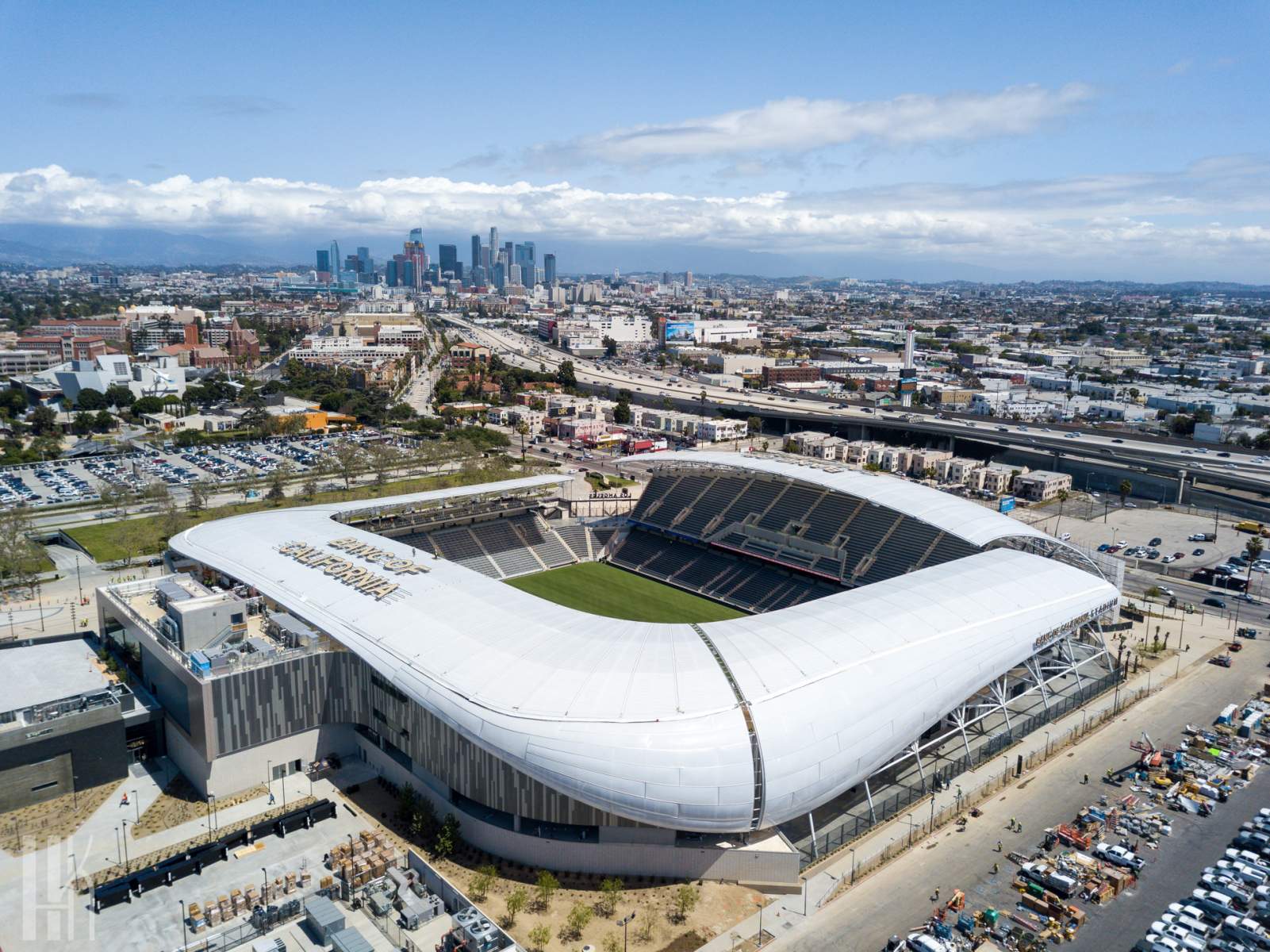 That recent history could work against Sugarman's bid for Broadway Federal. Several sources have said that state or federal regulators might be reluctant to approve a deal that would put him back in banking based on his tenure at Banc of California. The same sources said skepticism about regulatory approvals might be why Broadway Federal hasn't been more engaging with Sugarman.
Sugarman likely knows enough to make a substantial attempt at addressing the concerns of regulators—he mounted vigorous defenses to various civil lawsuits filed against him based on his role at Banc of California.
Now might be a good time for Sugarman to check with Antonio Villaraigosa—the former mayor of LA whose position as chairman of Capital Corps makes him part of the attempt to take over Broadway Federal—to get the benefit of a sharper political ear.
---
---
SOS for ASU in DTLA
There's no telling if Villaraigosa's political ear has grown wary of the recent turns at Downtown LA-based Zócalo Public Square, where the appointment of famed grunge rocker Krist Novoselic as chair of the non-profit's board of trustees quickly turned into a lose-lose-lose situation.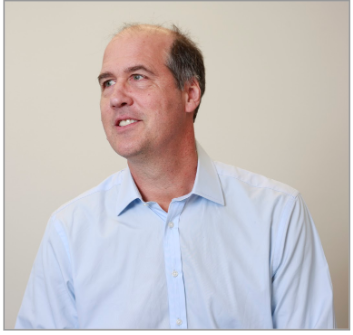 There's also no telling what another tumultuous turn might mean for Arizona State University's larger ambitions in Downtown LA.
Zócalo is a "Knowledge Enterprise" of ASU, which holds a stake in the Herald Examiner building at 11th Street and Broadway. The building is undergoing a renovation, and ASU plans to bolster its SoCal presence by basing several programs there, including an LA wing of its Walter Cronkite School of Journalism and Mass Communication.
Villaraigosa is a Zócalo board member, a role that gives him a front-row seat on the debacle that saw Novoselic—best known as the bassist for Nirvana—last about a month in the chair. Novoselic got dumped quietly on June 3 in an apparent reaction to public comments praising President Donald Trump's response to the recent protests and civil unrest.
ASU said Novoselic resigned from Zócalo, offering no further details or comment on a replacement as board chair.
Other losses came with the resignation of two long-serving Zócalo board members directly following the pro-Trump posts by Novoselic. The two are: Mike Madrid, a well-known political consultant currently at work on the Lincoln Project, which aims to rally Republicans away from Trump; and Jennifer Ferro, president of Santa Monica-based public radio station KCRW/89.9.
Maria Cabildo, a highly regarded civic leader whose experiences range from the private sector to service in city government, meanwhile attributed her resignation from Zócalo's Los Angeles Committee directly to Novoselic's comments in support of Trump.
ASU's plans for the Herald Examiner building revolve around Zócalo and the school's journalism program, which has been engulfed in another controversy at the home campus in Tempe.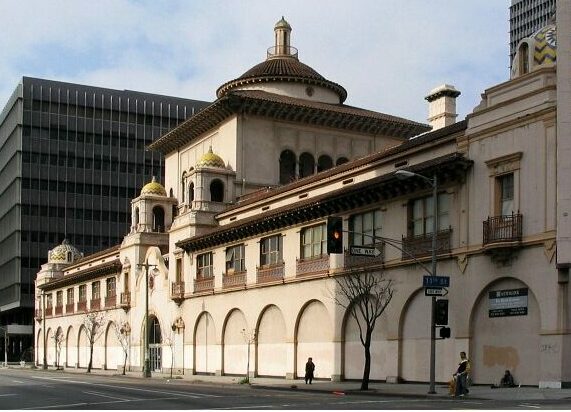 That's where Sonya Forte Duhé was expected to start as dean of the Cronkite School on July 1. Duhé was cut short last week, when a number of former students at Loyola University in New Orleans, where she served in a similar capacity, accused her of various racist "microaggressions," according to a story in the Arizona State Press, the school's student newspaper.
A statement released Sunday night by ASU Provost Mark Searle indicated the school would rescind Duhé's appointment and name an interim dean.
---
Social Distance to Seal Deal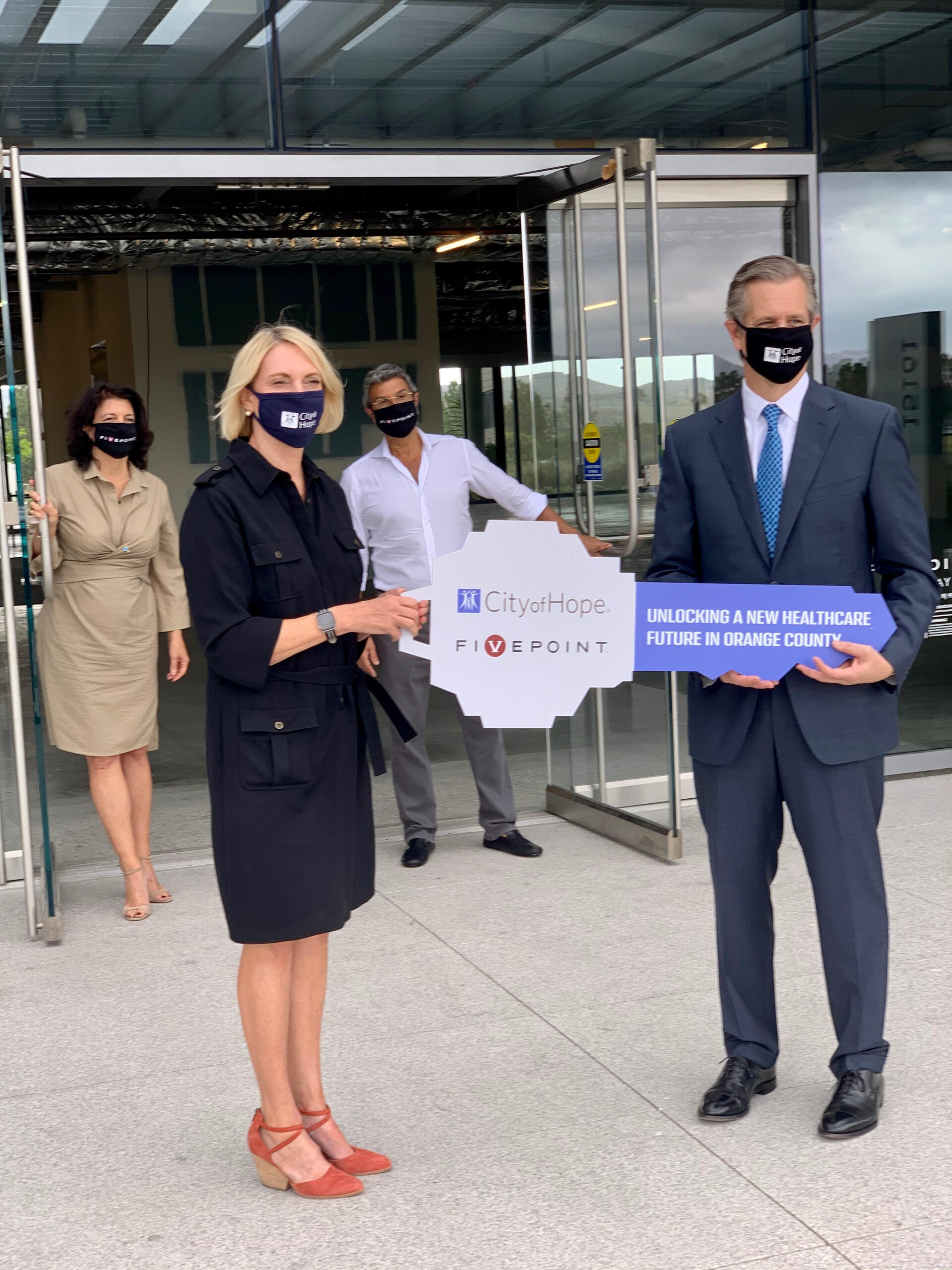 FivePoint Holdings LLC Chief Operating Officer Lynn Jochim and Chief Executive Officer Emile Haddad stay masked up and keep their social distance at the door while City of Hope Orange County President Annette Walker and Robert Stone, chief executive of Duarte-based parent City of Hope, do the same, with a symbol of their organization's growth providing an assist.
The quartet got together for this June 5 key ceremony to mark the sale of a new office building in Irvine to the cancer specialist. City of Hope is building a hospital and research center next to the building as part of its OC campus at FivePoint Gateway, a commercial complex next to the community builder's Great Park Neighborhoods. More on wellness as a keystone of FivePoint's vision and City of Hope's new place in OC's healthcare landscape in future issues of SullivanSays.
---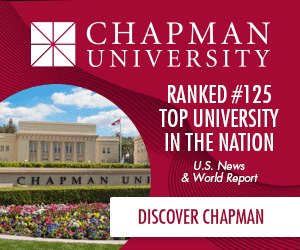 ---
LA Sheriff Gets Trumpy, Caught Short on Intel, Sources Say
LA County Sheriff Alex Villanueva might have been the beneficiary of a Democratic wave in the 2018 election, but he's been doing a pretty good impersonation of President Trump ever since he took office.
The routine continued amid the recent protests and looting, when Villanueva seemed just as tone deaf as the president by posting a "Message to the Troops" of the Los Angeles Sheriff's Department on the agency's official website.
The posting came a day after Trump threatened to send federal military troops onto city streets to quell civil unrest—a posture that drew opposition from across the civic spectrum.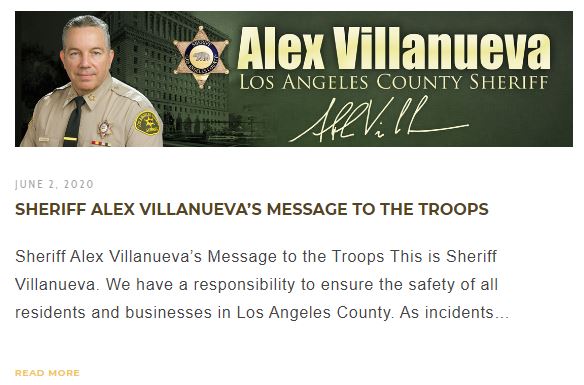 Villanueva's muscular vocabulary hasn't quieted a buzz about some cuts that sources say he made out of ego only to see them inhibit his agency's ability to respond to the looters and arsonists who worked in the wake of protesters in recent weeks.
Sources with knowledge of LASD's operations tell SullivanSays the shortfall owed to Villanueva's decision to gut an intelligence unit because it had been the brainchild of his predecessor, Jim McDonnell. Indications are that the cuts were a matter of spite rather than strategy, and left LASD short of personnel with credentials, clearances and experience to coordinate intelligence efforts with other agencies up to the federal level.
Word of the shortfall on intelligence dovetails with scenes from the recent looting, where LASD and other law-enforcement agencies in SoCal sometimes looked to be up against better-organized bands of looters around SoCal.
The same sources say Villanueva didn't even save any money with the power play, since the chief assets of the intelligence unit were its personnel, a group of 20 or so who either chose retirement or were reassigned.
Villanueva, who has been embroiled in various controversies since taking office in 2019, did not respond to a request for comment.
---
---
Sullivan Says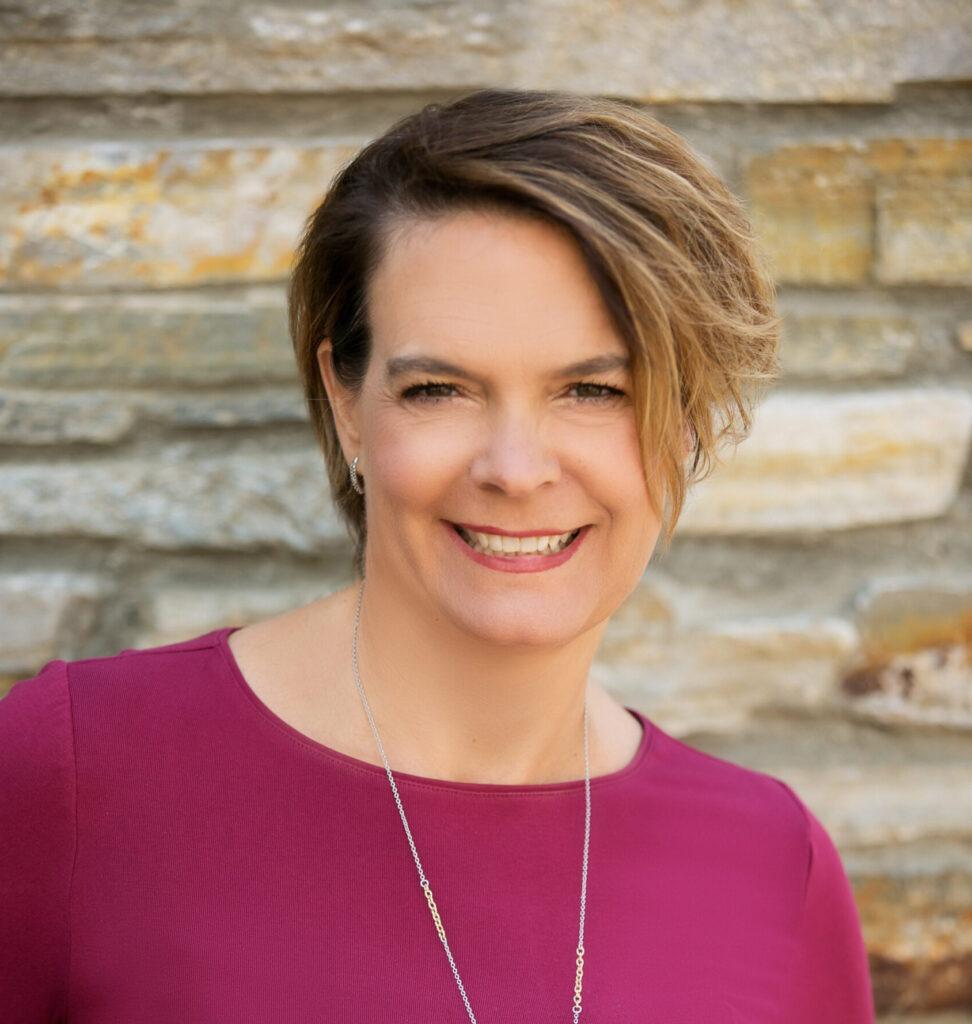 The muddled messages from various public officials around SoCal lately make it all the more impressive to read Holly Schroeder's missive about reopening the local economy, delivered with clarity, reason and purpose here on behalf of the Santa Clarita Valley Economic Development Corp.