This week brings a turn of the lunar calendar-and a prediction for the Year of the Rat:
The LA Times will either go up for sale or into bankruptcy before the Year of the Ox arrives next year.
Why the dismal prognostication?
Let's start with some broad context: Billboards, bus shelters and other outdoor options are expected to draw more of the $600 billion global advertising market than newspapers for the first time in history this year, according to New York-based media buyer GroupM.
Outdoor media will rack up $40.6 billion in 2020, good for about 6.5% of the overall market. Newspapers worldwide are expected to take in $36.6 billion, a 6.1% share.
Newspaper ad revenue is down by more than 53% over the past five years, according to various trackers.
Now let's pull in to consider some ways the larger trend played out in SoCal as last year drew to a close.
The LA Times published a 36-page issue with just three pages of ads on the day before Christmas.
The LA Weekly managed only 20 pages overall on the Friday before New Year's Eve.
The Los Angeles Business Journal peddled tickets to an "Economic Forecast & Trends" event that didn't have a single economist among a lineup of panelists and moderators representing real estate and law firms and other outfits that sponsored the event.
Those aren't exactly cheery indicators of how the local print media sector is performing these days-and they look even shakier when you consider the economy has been very strong for some time.
Hot or Haute?
The outlook appears even less cheery for the LA Times, which prompts concerns even when it appears to capitalize on the strong economy.
Take its Hot Property section, which runs on Saturdays and featured 104 pages in its most recent edition, on January 18. The total included seven pages carrying stories, with 97 pages dedicated to ads.
That's more pages of print ads than the combined total for all of the newspaper's six daily issues covering the rest of the week.
The Hot Property section might be plugging holes in print advertising, but it's unlikely to help on circulation because it's typically packed with ads for homes that are out of reach for the vast majority of Angelenos.
The stories are just as far gone-the "Home of the Week" in the January 18 issue, for example, was a $6 million, 4,400-square-foot manse on 4.4 acres overlooking Silver Lake. Another story examined what sort of houses $750,000 will buy … in Ventura County.
The median home price in LA, meanwhile, is around $625,000, according to market tracker CoreLogic-a price that the California Association of Realtors says is generally out of reach for the local median household income of approximately $65,000 a year.
Dilemma for Next Downturn?
The outsized number of pages dedicated to ads for luxury homes-combined with the journalistic celebrations of conspicuous consumption-also raises the question of how the daily and other print publications might cope with the next downturn in the economy.
Indeed, the big ad numbers for Hot Property indicates that the LA Times-for all its legitimate and over-the-top criticisms of President Donald Trump-has a lot of its eggs in the basket of his headline-over-substance approach to the economy.
Digital Daze
It's an economic certainty there will be a downturn eventually, and the next one could reveal whether local legacy media-particularly members of the print sector-have made sufficient progress on digital operations.
Digital ads generally bring in far less revenue than print ads.
That leaves newspapers to seek significant gains in digital subscriptions as an offset.
The switch has been managed by a few large newspapers-digital subscriptions for the Washington Post, Wall Street Journal and New York Times range from 1.5 million to 3.4 million. Those publications have won significant readership well beyond their local territories, forming an upper-tier of newspapers with national and global followings.
The LA Times has fewer than 200,000 digital subscriptions, according to recent reports. The newspaper's own accounting indicates little headway on boosting the total since Patrick Soon-Shiong bought the publication and began investing significant amounts of money into additional newsroom staff and other resources-a development now going on two years.
---
Columnist's View
Landing new digital subscribers will require some sharp news judgement, reporting and writing.
That's not what LA Times subscribers are getting these days. Consider what owner Soon-Shiong recently tweeted about Culver City-based NantKwest, one of the companies he controls in a biotech portfolio that renders the publication a side hustle by comparison:
Now consider an excerpt of the view offered by StatNews, an affiliate of the Boston Globe that covers the "fast-moving business of making medicines":
The LA Times, meanwhile, didn't find time or space to cover Soon-Shiong's claim of a major breakthrough on cancer-or the fact that his comments prompted a runup in the stock of a company he controls.
The newspaper has, however, found time and space for a number of recent articles suggesting that taxpayer money be used to finance a purchase of St. Vincent Medical Center. The same coverage glossed over another aspect of their boss's portfolio: Soon-Shiong controlled St. Vincent as it fell toward bankruptcy, and he still controls a company that is now a main creditor of the hospital and could benefit from the very sale the LA Times is pushing.
The lack of coverage of NantKwest and ethically questionable coverage of St. Vincent Medical Center-not to mention the dearth of coverage of public corruption amid the ongoing crisis of homelessness in LA-could be taken as pattern.
The pattern seems to shape up as selective coverage that might serve Soon-Shiong's interests. But it isn't likely to win the level of support or number of subscriptions from everyday Angelenos necessary to ensure the LA Times remains relevant on his watch.
---
---
Columnist's View II
One more prediction-this one's a pure guess, really, more the stuff of parlor games than analysis: Soon-Shiong sells to Lachlan Murdoch, who steps out of his father's shadow by adding an LA newspaper to go with the New York Post in his News Corp. lineup.
---
---
City of Hope Takes First Step, Greets New Friends in OC
You'll no doubt hear later this week about the official grand opening of Duarte-based City of Hope's new presence in Newport Beach-a step that precedes the $1 billion plan the cancer specialist has for a 190,000-square-foot research center and a hospital it's building at FivePoint Gateway in Irvine.
The City of Hope Newport Beach facility occupies a 12,500-square-foot building in Newport Center, and will offer "an innovative precision prevention and early detection program to inform individuals of their risk factors and preventive measures based on breakthrough technologies."
It's no secret that City of Hope's arrival and big plans have raised some eyebrows across the field of healthcare providers in OC-not to mention some hackles among fundraisers from across the philanthropic spectrum, which can get competitive.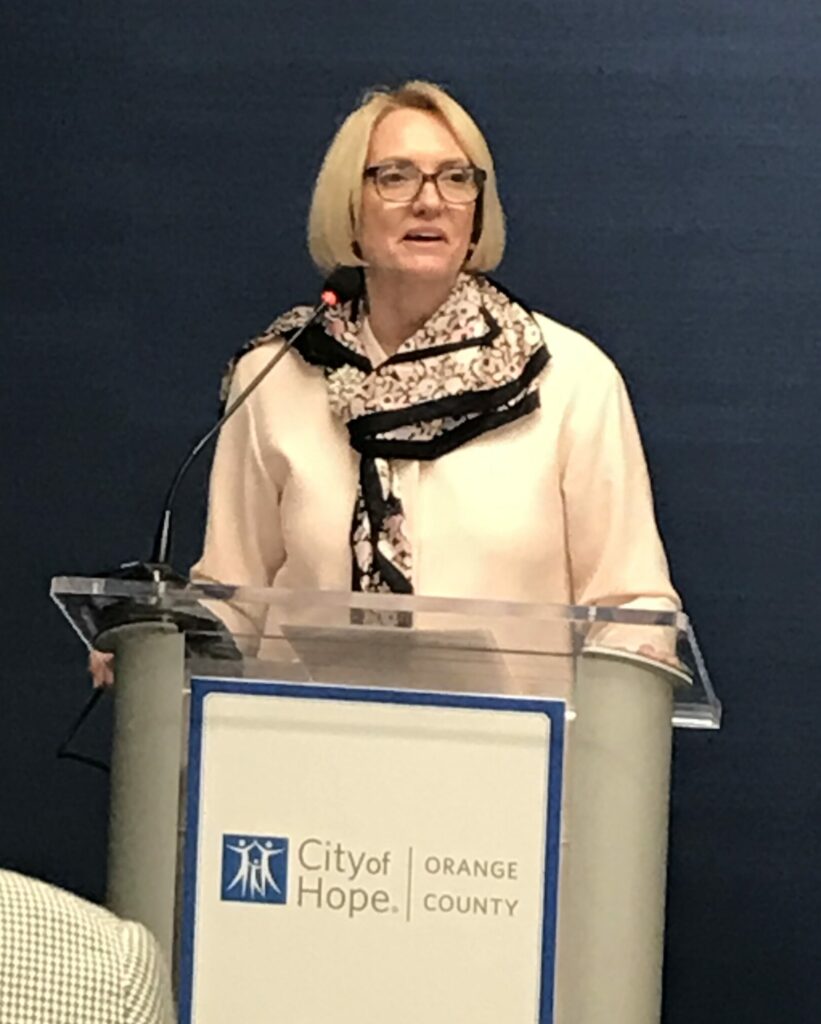 A crowd that gathered for an early sneak peek at the Newport Beach clinic last week got a different perspective from Annette Walker, president of City of Hope OC and the executive who's determined to bring her outfit's $1 billion plan to fruition while forging ties with fellow healthcare providers and philanthropists engaged in efforts to beat cancer.
"Cancer is the competition," Walker reminded the crowd, "and together we can beat it."
Walker has gotten some traction on teamwork-the crowd that took in her words before taking tours of the new facility was a cast of notables that included lawyer and local banking veteran Doug Freeman; local real estate developer and investor Tom Tucker; OC Register Publisher Ron Hasse; Orange County Business Council Chief Executive Lucy Dunn; and Orange Coast Publisher Chris Schulz, among others.
---
---
Not Good, Greif
Anyone else notice that an email with new year's greetings from Nick Greif, chief of staff to 4th District LA City Councilmember David Ryu, was distributed in a way that suggests the son of Downtown-based investment banker Lloyd Greif might have eyes on an elected office of his own?
At least one of the emails went to an address that indicates Greif might have acquired a contact list from another pol. It also listed a physical address in the 5th District, where the council seat comes open in 2022.
Anyone else think the younger Greif missed politically, striking a pose that was more Vladimir Putin than Man-of-the-People?
---
Ponti Brothers to Broad Stage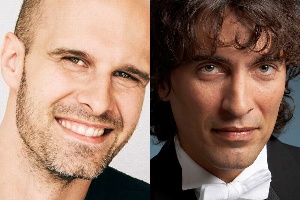 Click here to see how you can get two Pontis for the price of one and support music education in local schools in the bargain.
The chance will come on January 26, when conductor Carlo Ponti Jr. and his filmmaker brother Edoardo team up to kick off the Los Angeles Virtuosi Orchestra's 2020 season with Facets of Fatherhood at the Broad Stage in Santa Monica.
Carlo will take care of the music while Edoardo reads from his poetry collection titled "Letters from a Young Father."
The performance is sure to make their mother, Sophia Loren, and late father, filmmaker Carlo Ponti Sr., plenty proud.
---
---
Sullivan Says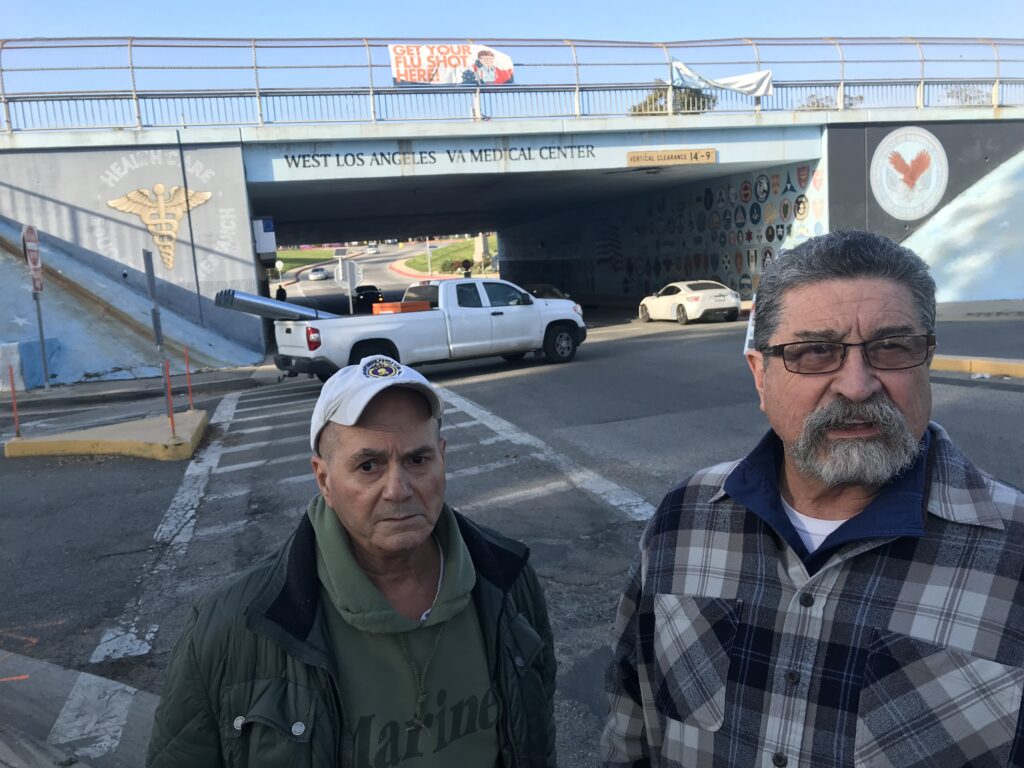 Gene Simes and Francisco Juarez are two of many reasons that whatever the U.S. Department of Veterans Affairs has planned for its 388-acre VA campus in Westwood had better pass muster with the men and women the agency is duty-bound to serve.