A headline to kick off your holiday shopping:
"Clearance Sale at Beverly Hills Pawn Shop"
And another for anyone who might need to stretch their finances to get through the season:
"Immediate Loans of $10M or More; 1st Month Interest-Free"
It's an only-in-SoCal scene at Dina Collection on the 200 block of S. Beverly Drive. The stock that's being discounted by up to 70% ranges from world-class paintings and works of decorative arts to Hermes handbags and cases of Hollywood memorabilia – with enough fancy watches in between to outfit a black-tie gala full of billionaires.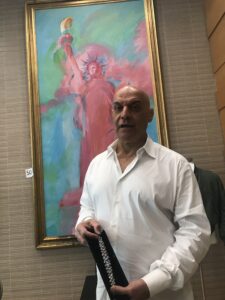 Proprietor Yossi Dina says he's anxious to clear out inventory he's accumulated at the shop, along with a lot more stuff from his new partners, a group of investors from the pawn business in New York. The idea, Dina says, is to ease away from the retail business that has grown at the shop, which sits a couple of blocks south of Rodeo Drive.
Dina has long stood out for his location, clientele and roster of experts he can call upon for valuations on everything from paintings by Franz Kline to a bicycle once owned by Steve McQueen. His shop will make loans as small as a couple of hundred bucks on the right item, but Dina built his reputation with bigger deals. He's long been known to be able to lend $1 million or more, although he used to need several days to put together such deals.
His new backers from New York – Dina declines to name them – bring more than extra inventory to the table. It's their backing that will now allow bigger loans nearly immediately.
"If someone comes in with a 100-carat diamond and wants to borrow $10 million, we can get it the same day," says Dina during a pause in negotiations over a Harry Winston necklace on a recent midweek morning.
The business model of pawn shops goes back a millennium or more – bring an item of value to put up as collateral for a loan. Interest is charged monthly, and the rate usually is well above standard – a premium that puts cash in the hands of customers quickly and quietly. Pay off the loan with interest and get your item back. Otherwise you lose it to the pawn broker, who can sell it in hopes of recouping the money loaned.
Dina enlisted the backing of his new partners as part of a plan to swing back toward the lending side of the business amid recent shifts in the economy that he sees as signals of growing demand for a sort of loans that banks and most other financial outfits won't touch. Sometimes that means a business seeking cash flow to get through a slow season or close a deal fast. Lately there have been a number of high-end homeowners hocking valuables to make their mortgage payments – the sort of deals where Dina Collection's well-secured back door and discreet staff come in handy.
You can take that as a leading economic indicator or a confirmation of a little-known fact of life: There's more hustle and heat than most of us might imagine when it comes to the lifestyles of the rich and famous.
---
---
Goldman Sachs Parks 'Volkswagen' in Newport Beach
Not everyone is moving upmarket on financial services.
A recent report in the Financial Times points to a down-market move for Newport Beach-based wealth adviser United Capital under new owner Goldman Sachs.
The report has United Capital leading the way for a push by the legendary New York-based brokerage into everyday households. The Newport Beach unit will offer "robo-advisor" services – think digitally based and algorithms-driven – to customers with as little as $5,000 to invest.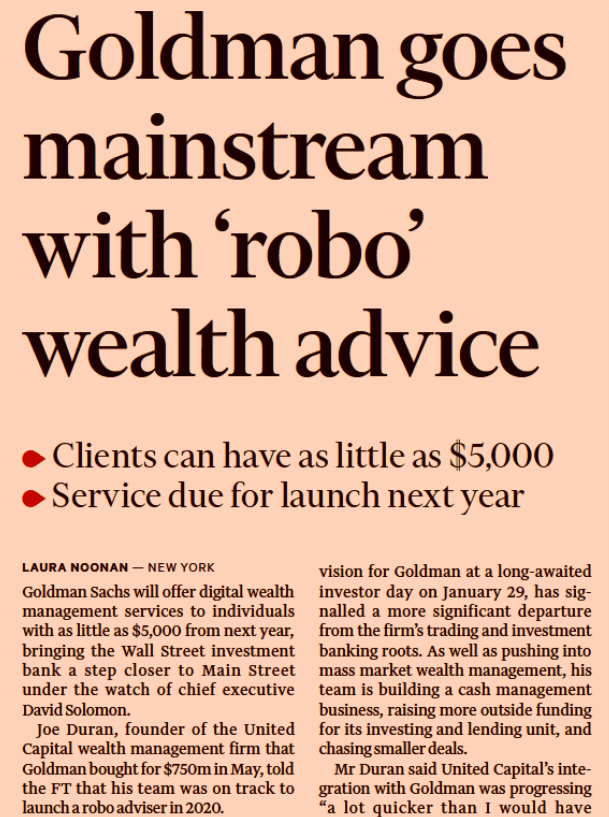 That's significantly different from the picture United Capital founder Joe Duran painted for the Orange County Business Journal in the wake of the reported $750 million sale of the firm to Goldman Sachs in May. Duran told his hometown publication that United Capital would give the new owner a ready line into a market segment one notch down from its traditional comfort zone.
"They've been [selling] a Maybach and are going into Mercedes land, S-Class, maybe E-Class," Duran said of the acquisition of his firm. "It doesn't mean it's a Volkswagen, not that there's anything wrong with that. I've owned Volkswagens before."
Looks as though Duran, who remains with United Capital under Goldman Sachs, isn't through with Volkswagens. He told the Financial Times that United Capital will serve to fill Goldman Sachs' pipeline of future customers of its big-money services, and said he sees more potential than he first imagined with his firm's new parent.
United Capital isn't Goldman Sachs' first downshift in search of broader markets, by the way – the investment bank has been operating an online consumer bank called Marcus for the past three years.
---
---
OCMA Piece to Paris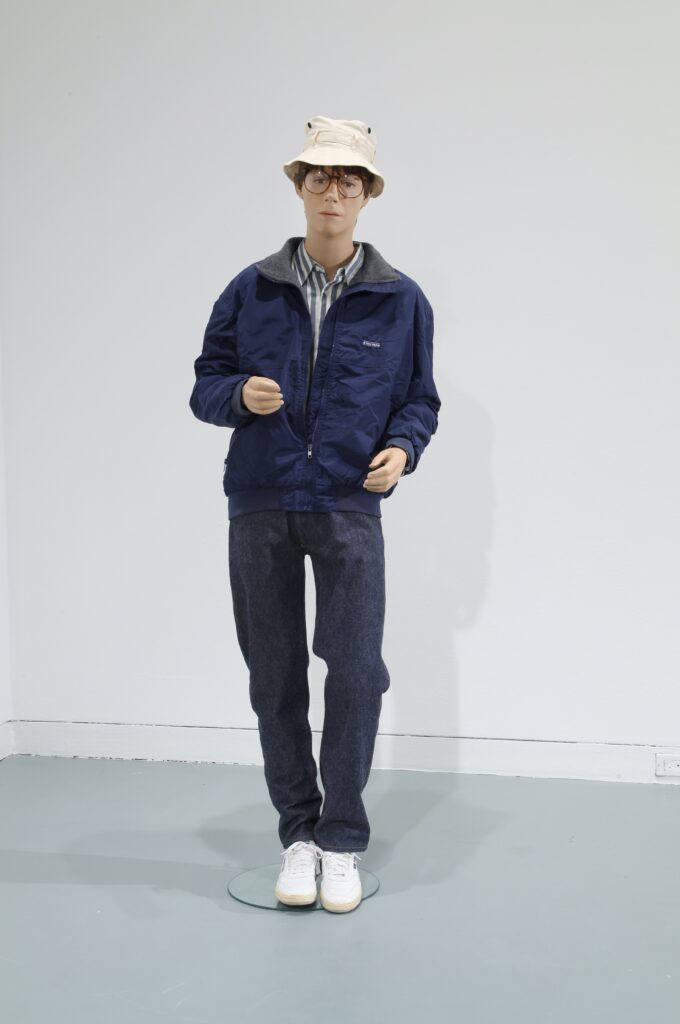 The Orange County Museum of Art is building more than the 52,000 square-foot, $70 million terra cotta-clad new home rising at the Segerstrom Center for the Arts.
Chief Executive Todd Smith also continues to build OCMA's reputation as a hub of the Pacific Rim's contemporary art scene while working out of its temporary home in Santa Ana, just across Sunflower Avenue from South Coast Plaza.
Seems a leading light of contemporary art in Europe – France's National Museum of Modern Art at Centre Pompidou – is tapping into OCMA's Pac Rim cred. Word has it the museum will borrow a self-portrait by LA-based sculptor Charles Ray from OCMA's permanent collection for a future exhibit over there.
The Pompidou isn't as well known as the Louvre or Musee D'Orsay, but it does draw more than 3 million visitors a year – about the same as the Los Angeles County Museum of Art in the Miracle Mile district and the Getty Center in Brentwood put together.
---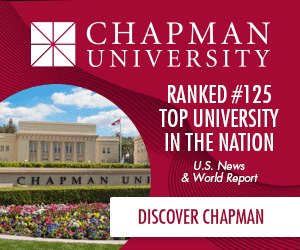 ---
Getting Around, Getting Ahead
An OC-LA crossover, noted ahead of the OC Hispanic Chamber of Commerce holiday party set for December 12 at Andrei's in Irvine:
Reuben Franco, longtime chief executive of the group, has a childhood connection that's grown into an indirect link between his outfit and the LA Area Chamber of Commerce.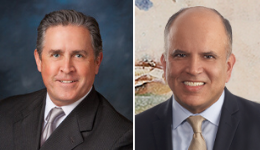 Franco played football at Pius X High School in Downey, where one of his teammates and pals was Raul Salinas, now managing shareholder at the law firm of AlvaradoSmith, which has offices in Downtown LA, Santa Ana and San Francisco.
Salinas has one other claim to fame that his old teammate can appreciate, too: He is the husband of Maria Salinas, who is Franco's counterpart at the LA Area Chamber of Commerce.
***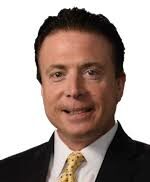 Ahead of the Society of Professional Journalists-LA's holiday party on December 11 at El Floradita in Hollywood: Look for longtime KNX/1070 voice of business and SPJ-LA board member Frank Mottek to get closer to his listeners soon.
Word around the Miracle Mile has KNX parent Entercom Communications Corp. building a ground floor studio at its operations at Wilshire Boulevard and Masselin Avenue, with full-length picture windows to give passersby a chance to look on as Mottek and his fellow radioheads deliver their goods to the airwaves.
***
Ahead of Hanukkah: Kudos to the Jewish Community Foundation of Los Angeles and the five recipients of its 2019 Next Stage Grants.
The following organizations will each receive $250,000 over three years.
Beit T'Shuvah
Hillel at UCLA
Jewish Los Angeles Special Needs Trust & Services
JQ International
Moving Traditions
The grants "will invest in the sustainability, operations, and future growth of five Jewish nonprofits" that "address pressing issues that range from addiction treatment to services for individuals with special needs," according to the foundation, itself a nonprofit.
***
Ahead of Christmas: Jim Mazzo has nearly blanketed the globe during a career that has included stops at Allergan Inc., Advanced Medical Optics and now Carl Zeiss Meditec, among others.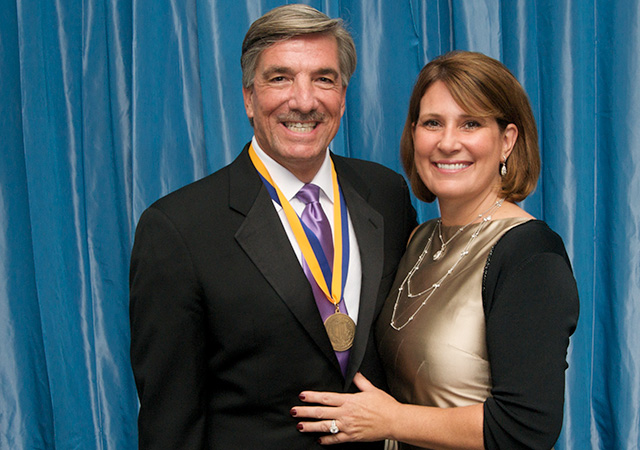 Mazzo has somehow missed Israel in all the frequent flying, but he's getting ready to fill that void with a holiday visit to the Holy Land.
Mazzo is always working, but this trip is personal for him and his wife, Kelly, a member of the board of Public Media Group of Southern California, the nonprofit parent of TV stations KCET and KOCE.
The power couple will be part of a group anchored by a representative of a higher power – Monsignor Daniel Dillabough of the University of San Diego, where Mazzo served for years on the board of trustees, is leading the tour.
---

---
Follow-Up File
Last week's item about the LA Chargers' struggle to build a fan base prompted this blitz from long-time Hollywood talent agent Oscar Arslanian: "I have no respect for anyone who stiffs me, and the Spanos family is on my list. Two of the artists I represented at the time (several years ago) sang the National Anthem at a Chargers game at an agreed price of $300. We never got paid and my requests were ignored. So, as they say, chalk it up!"
---
Sullivan Says
Visit here to check out the Pacific Council on International Policy's holiday gift guide for the globally minded if you're out of ideas for any family members or friends who like to keep track of the big picture.