The stench of corruption hanging around a would-be emergency homeless shelter at 1426 S. Paloma Street on Downtown LA's industrial edge is apparently just a first phase.
That much came clear in a call for "Paloma Phase II," offered in a recent motion before the LA City Council's Homelessness and Poverty Committee by 14th District representative Jose Huizar (click here to see the two-page document).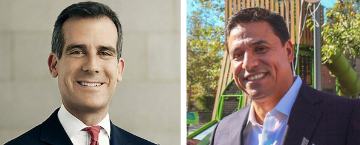 Here are some questions that Huizar and LA Mayor Eric Garcetti have declined to answer about the shelter, which remains unbuilt. The subjects of the queries range from the inexplicably favorable lease deal for the landlord of the Paloma Street property, his ties to past cases of money laundering and counterfeiting, and a questionable nonprofit that's been hired to run a shelter there.
Now back to this week's column, which brings new indicators that the Paloma Street deal has become a succinct example of how LA City Hall has veered out of control on spending $1.2 billion that voters agreed to pay to address homelessness – a public health crisis that's grown steadily worse since Prop HHH passed in 2016.
Huizar's motion for "Paloma Phase II" came despite the fact the first phase has yet to result in any of the 115-to-120 emergency shelter beds he promised at the building, currently a warehouse.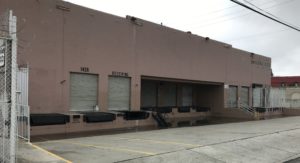 "With a finalized lease, on-site improvements, service preparation and focused outreach can begin," according to Huizar in his own press release when the lease on Paloma Street received City Council approval in April. "The facility is expected to open at the end of summer 2019."
Summer 2019 ended on September 20 – 88 days ago, as of this writing.
A recent study by the LA County Department of Public Health found that three homeless individuals die every day in LA, on average.
Columnist's View I
Check the prior coverage I've linked to above and decide for yourself whether "Paloma Phase II" is a coverup.
Covering up what?
The city has already redone the lease deal at 1426 S. Paloma Street once in a way that smacks of a coverup on a rental rate that's well above market standards.
Huizar's call for Paloma Phase II also follows reporting by SullivanSaysSoCal that has raised questions about a $4 million contract for Home at Last Community Development Corp., a nonprofit organization of questionable capacity, to employ 60 staffers to run a homeless shelter with up to 120 beds at the site.  Both the annual value of the contract and staffing level seem well beyond industry standards.
A lack of communication from Garcetti, Huizar and representatives of Home at Last leaves the public to guess what's going on on Paloma Street.
So here's an informed guess: They've cooked up a scheme to add beds to the plan for the non-existent shelter in order to justify spending $4 million a year to fund an unreasonable number of jobs at a questionable nonprofit.
Columnist's View II
Garcetti might have earned some easy cheers last week by eliminating 35-cents-a-day fines for overdue library books – the LA Times certainly echoed some in a hand-tooled front-page story on December 14.
Left unnoted on the library caper so far is the observation that Garcetti's apparent sense of noblesse oblige takes away one of the least burdensome and most egalitarian mechanisms our society has ever devised for encouraging a sense of personal responsibility for shared public assets.
Walker, Schuster Lone SoCal Reps on Modern Healthcare 100
What does Annette Walker have in common with President Donald Trump besides a title?
Both are members of the 100 Most Influential People in Healthcare list recently published by Modern Healthcare, a widely respected Chicago-based magazine that's part of Crain Communications Inc.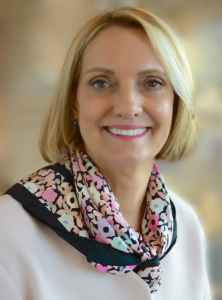 Walker made the list about a year-and-a-half after being named president of City of Hope Orange County – and less than a year since the Duarte-based cancer treatment research organization increased its ambitions for a new center at the FivePoint Gateway campus in Irvine by five-fold, putting a $1 billion price tag on the project.
Walker ranks 78th on the magazine's list. She is the only entry from OC, and one of only two from SoCal.
Mark Schuster, who's been named founding dean and chief executive of the Kaiser Permanente School of Medicine that's in development in Pasadena, was the lone LA entry, at No. 88.
London Calling Korek
The woman who started LA-based foryourart.com and led the recently launched Frieze Los Angeles art fair will be heading to the U.K. to take on the duties of chief executive of Serpentine Galleries, a popular center of London's art scene.
Bettina Korek will wrap up the second edition of Frieze Los Angeles in February before leaving for London.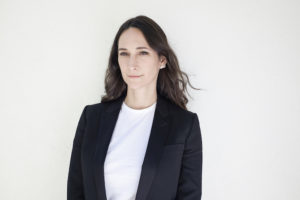 "This is the only opportunity that could inspire me to leave Los Angeles," Korek told artnews.com. "Some of the most compelling qualities of LA as a city are embodied by the Serpentine as an institution: intrepid innovation, fluidity across disciplines, an irrepressible preoccupation with the future."
No word on where Korek's departure leaves Frieze in LA, or what's to become of foryourart.com.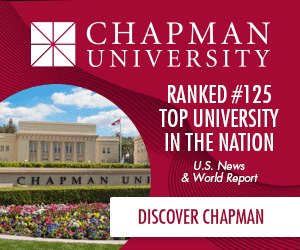 Pimco Won't Replace Total Return CIO
The role of a longtime chief investment officer and co-manager of the flagship Total Return Fund at Newport Beach-based financial giant Pimco will go unfilled when he retires in March, according to recent trade reports.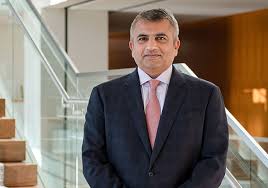 Mihir Worah is an 18-year veteran of Pimco, which manages about $1.8 trillion in assets from headquarters in Newport Center.
Pimco Chief Executive Manny Roman and Group Chief Investment Officer Dan Ivascyn said Worah's departure will lead to several staff changes but no replacements for his two title roles, according to various reports in the financial press.
Other duties Worah currently holds include a seat on Pimco's investment, executive and partner compensation committees; a post representing the firm on the Treasury Borrowing Advisory Committee of the U.S. Department of Treasury; and the Fixed Income Market Structure Advisory Committee of the U.S. Securities and Exchange Commission.

USC Replay at CSUF?
The recent flap over the ouster of Dean James Ellis at USC's Marshall School of Business has faded under the flurry of other scandals and big changes at the campus, where Carol Folt appears to have taken some steps toward stability a few months into her tenure as president.
It looks as though a similar dust-up has gotten a pass from the legacy media in OC, where some members of the faculty at Cal State Fullerton's Mihaylo College of Business and Economics have charged Dean Morteza Rahmatian with creating a toxic atmosphere, complete with invitations to fisticuffs for anyone who challenges him.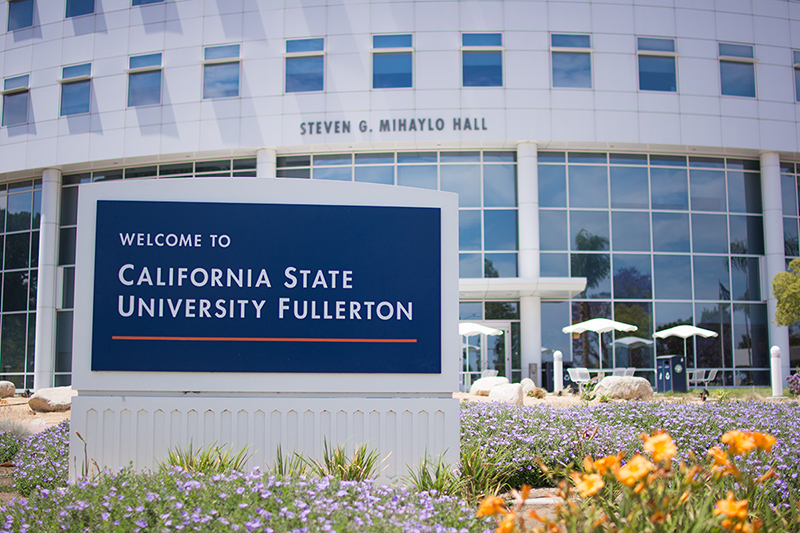 Another contention entailed in the text of emails obtained by SullivanSaysSoCal is that CSUF President Framroze Virjee also has taken a pass on complaints because he's pals with Rahmatian.
No comment so far from Rahmatian or Virjee.
The complaints seem to center on Rahmatian's behavior toward Associate Professor Amadeu DaSilva, listed as a faculty member for the Mihaylo School's Department of Finance.
DaSilva also is the husband of Mira Farka, a long-serving associate professor and co-director for the school's Woods Center for Economic Analysis and Forecasting. She and Anil Puri, a former dean of the Mihaylo School, are the widely known team behind its annual economic forecast.
Neither Farka nor DaSilva could be reached for comment.
Gems from Chapman's Forecast
No surprise that Jim Doti and Raymond Sfeir continue to put out what is arguably the most accurate economic forecast in the nation under the auspices of the George L. Argyros School of Business & Economics at Chapman University in Orange.
That accuracy is no accident – Doti has built 756 equations into Chapman's proprietary econometric model over 42 years as a professor, dean, president and now president emeritus of the school.
We'll get the drama on his latest forecast out of the way: Slower growth but no recession – and you can get more on the latest report and order a copy here.
And now for some tidbits drawn from the crowd that gathered for the Dec. 17 presentation of the forecast at the Segerstrom Center in Costa Mesa – starting with Julia Argyros' status as one of the subjects President George W. Bush has immortalized on canvas as part of his post-Oval Office avocation.
Not sure what the painting of the forever-young Julia might go for at auction, but the Argyroses did put $10 million toward W's presidential library in Dallas.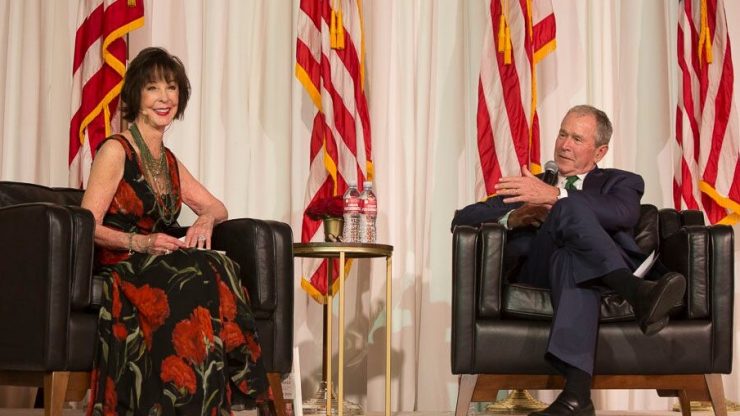 Bush also made a quick-turn trip to OC in October to celebrate the 20th anniversary of the naming of the Argyros School after George Argyros Sr., sitting for a Q&A with Julia.
Then the Texan came up with what might be the coolest excuse possible for cutting out of a gala a bit early – the Argyroses' private jet, standing by to whisk him back to his ranch, had to take off from John Wayne Airport before 10 p.m. under OC's noise-restriction rules.
Also notable from the Chapman forecast presentation: Gregarious George Argyros Jr. represented the family to receive a public thank-you from Thomas Turk, dean of the business school, for the family's most recent gift – another check for $10 million.
Sullivan Says
Arizona State University President Michael Crow should consider the likelihood that the school's laudable ambition of fostering Zocalo Public Square as an "ASU Knowledge Enterprise" in the heart of LA will lead to just another voice of anti-intellectualism if he allows the cancel culture to set the terms of the organization that Gregory Rodriguez founded and grew into unique significance.