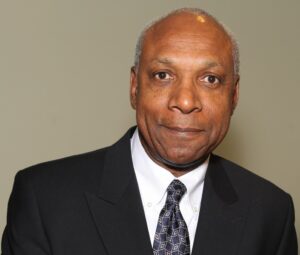 This man's name is Wayne-Kent Bradshaw, and recent months have seen him oversee the defense of LA-based Broadway Financial Corp. and its Broadway Federal Bank against a hostile takeover and work toward a separate deal to ensure that both continue as Black-owned institutions.
Bradshaw's role as chairman and chief executive of Broadway Financial cast him in a lead role in last week's deal with CFBanc Corp. and its City First Bank in Washington, D.C.
The agreement has been described by both sides as a merger of equals, and it is expected to create the largest Black-owned bank in the U.S., with more than $800 million in assets.
Bradshaw also merits mention because the deal follows his decade-long leadership in turning Broadway Federal's operations around, bringing the bank up to standards of safety and soundness while meeting the challenges of serving as a Community Development Financial Institution. CDFIs are certified by the federal government as avenues to "inject new sources of capital into neighborhoods that lack access to financing," according to the U.S. Treasury Department, which requires certain levels of lending in such areas to accompany the certification.
Broadway Federal's turnaround—and Bradshaw's name—went unmentioned by the local legacy media in the wake of the deal.
The inexplicable omissions by the LA Times, LA Business Journal and Los Angeles Sentinel came even as a press release noted Bradshaw will remain chairman of the combined entity's board. His counterpart at City First Bank, Brian Argrett, has been tapped as chief executive of the combined operation, and the enterprise is expected to proceed with dual headquarters in LA and DC.
Neither the press release nor local media reports put a value on the pending deal. It's been pegged at $38 million by American Banker. Terms call for Broadway Federal shareholders to get 52% of the combined entity.
The lack of coverage of Broadway Federal by the local legacy media is curious at best—I offered some ideas about it in a column back in February, which you can see here.
Feel free to reach me at [email protected] if you have other insights.
Congratulations to Bradshaw and his team at Broadway Federal, in the meantime.
---
---
Tu's the One for KPCC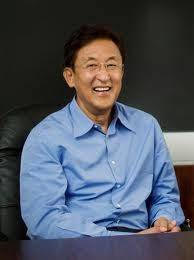 Anyone else hear that John Tu, the billionaire cofounder of OC-based computer memory products maker Kingston Technology, gave $1 million to Pasadena-based public radio station KPCC 89.3 to end a furlough program instituted to cut payroll costs amid Covid-19?
Anyone surprised that KPCC's annual gala is one of the many charity events where the Palos Verdes resident also provides live music as drummer for his JT & Friends band?
---
---
Social Media Star Born in LA Archdiocese
LA's status as a center of social media influencers extends to the Roman Catholic Church these days, with a local clergyman aiming to counter splits among the flock that mirror the bitter divide between political tribes in the U.S.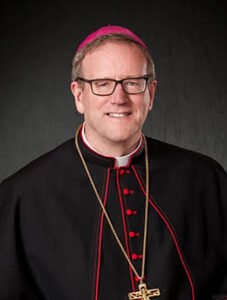 Robert Barron serves as an Auxiliary Bishop in the Archdiocese of LA and also is the founder of Word on Fire, a Skokie, Illinois-based operation that uses media ranging from books to podcasts to tweets for "proclaiming Christ in the culture."
Barron hosted the "Catholicism" video series that has aired on numerous public TV channels around the U.S. over the past decade. He more recently has used his sizable social media presence to counter so-called "Radical Traditionalists" who have taken after him on social media.
"Radical Traditionalists"—or "Rad Trads"—is a term used by some to describe Catholics who prefer "traditional liturgy, including the Latin Mass, and subscribe to more conservative political beliefs and religious practices," according to the National Catholic Reporter, a 56-year-old publication operated by lay people independent of the hierarchy of the church.
Barron recently hosted an invitation-only conference call with representatives of various Catholic media outlets throughout the country to discuss "disturbing trends in the online Catholic world," according to NCR, including the rise of Rad Trad "movements that are often marked by personal attacks and vitriolic commentary."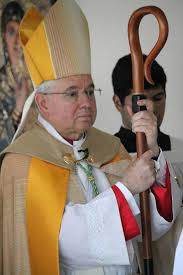 The move to convene the Catholic press raises the question of whether Barron hosted the recent meeting at the request or with the permission of Archbishop Jose Gomez, who is his boss in LA and also serves as president of the Washington, D.C.-based U.S. Conference of Catholic Bishops.
The Archdiocese of Los Angeles has not responded to inquiries about the meeting and whether Archbishop Gomez approved of the actions by Barron.
Knowledgeable sources outside the archdiocese indicate that there is no rift between Gomez and Barron, whose work as "the most visible U.S. Catholic bishop on the Internet and social media" has drawn the consistent support of his boss.
---
OC Bishop Keeps Community of Business in Loop
A dispute between Diocese of Orange Bishop Kevin Vann and the Orange Catholic Foundation's board might have boiled over, but you can bet the local community of business will be represented no matter the outcome.
Vann apparently was dissatisfied with the philanthropic foundation board's response after he sought financial help to offset some of the effects of Covid-19 on various parishes and schools, according to what seemed to be a thorough report by Harriet Ryan in the LA Times' print edition of August 26. The board contended it couldn't meet the bishop's request due to the legal restrictions placed on its operations.
Vann fired the old board and appointed a new body without comment—a move that appears set to draw a legal challenge.
The foundation was established independently from the diocese in part to ensure funds from donors could be designated for specific purposes, protected from any claims related to the sexual abuse scandal that continues to shake the church.
Both the new and prior boards offer reminders that OC's community of business has a strong Catholic representation. Steve Muzzy, a real estate executive and son of James Muzzy, cofounder of investment giant Pimco, served as chair of the old board. Tom Greeley, a retired partner of accountancy Grant Thornton LLP chairs the new group. Need more? The new roster includes Lucy Dunn, chief executive of the Orange County Business Council.
*    *    *
Some tough love for my fellow Catholics everywhere:
I get the practical logic and legalities behind moves to assure donors that gifts will be shielded from claims related to the sexual abuse scandal.
I think it's time, however, to realize that the abuse scandal is now decades old.
There's something that could be taken as disingenuous about using legal and accounting devices to safeguard funds from claims by victims of abuse.
The abuse scandal persists because it has not been fully addressed.
It won't be fully addressed until all claims are settled.
*    *    *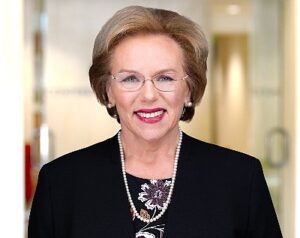 A lighter note: Dunn's position as leader of the OC Business Council no doubt counts, but she's also highly regarded in Catholic circles for the operatic-quality voice she lends when it comes time for hymns at St. Elizabeth Ann Seton parish in Irvine.
---
---
Padilla on Point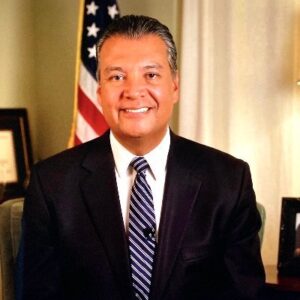 Anyone else particularly impressed that one-time LA City Councilmember Alex Padilla is showing his MIT chops in his current role of California Secretary of State?
Padilla's office makes him ultimately responsible for the integrity of statewide votes. We won't know if his California Vote Track program actually works until the election—but I'm predicting it will.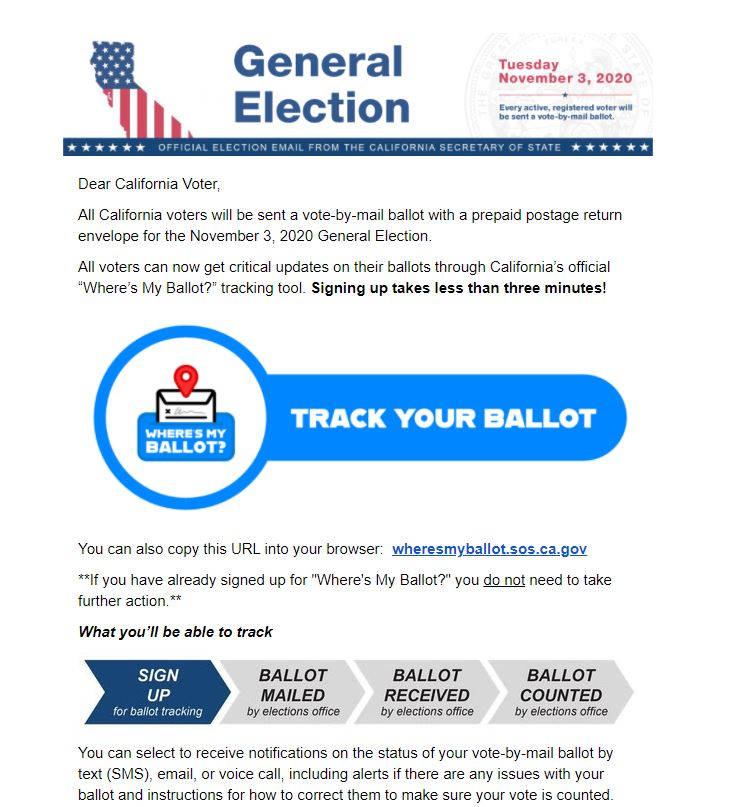 I'm also giving Padilla credit for being ahead of the field when it comes to putting tech to proper public uses.
Will any of that redound to Padilla's credit if Joe Biden wins the White House and Governor Gavin Newsom gets to appoint a new U.S. Senator to replace Democratic VP nominee Kamala Harris?
It should.
---
Media Notes: Kudos to One-Time Colleagues, et. al.
Kudos to some former colleagues, starting with Ringo Chiu, recently named the LA Press Club Journalist of the Year in the photography category for his work for the Associated Press. Chiu also does work for the LA Business Journal … and Paul Hughes, an OC Business Journal vet who's now attending law school and just signed on to pen a student lifestyle column for The National Jurist, a quarterly that specializes in legal education … and Alison Nieder, former editor-in-chief of California Apparel News, who's added podcast production to the repertoire of her Interesting Monster Media LLC … I'll save a space here for the first member of the local legacy media who gets around to mentioning in print the addition of Thousand Oaks-based Big Pharma outfit Amgen Inc. to the Dow Jones Industrial Average stock index … And I'll end with PR pro Ron Demeter, for the second bite of the apple that came with the August 30 repeat airing of a 26-minute segment by 60 Minutes on "Dimensions in Testimony," an initiative from USC Shoah Foundation. Demeter, a partner in El Segundo-based Vectis Strategies, spent months in a coordinating role with producers and reporters of the most famous franchise in broadcast journalism.
---
Sullivan Says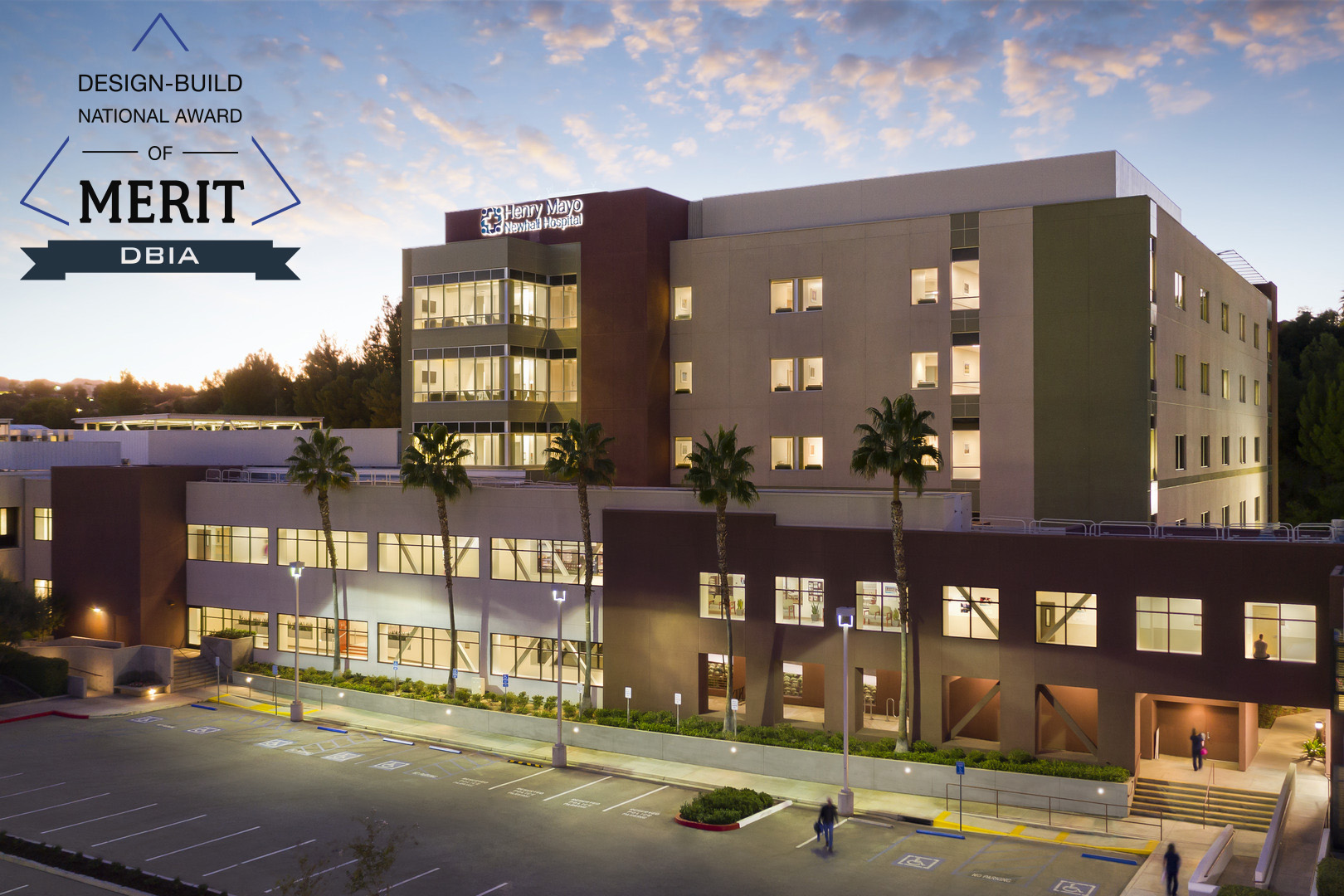 Henry Mayo Newhall Hospital provided another reason not to sleep on the growing Santa Clarita Valley, landing a National Award of Merit from the Design-Build Institute of America for the 160,000-square-foot patient tower recently brought into being by San Fernando-based builder Bernards and HMC Architects in the Inland Empire city of Ontario.