Take this as an initial view on an overlooked story that could provide a window into matters ranging from the roles of 1 percenters in communities of color, new socioeconomic combinations in our neighborhoods, and the shifting status of white people in Southern California.
I'll focus this week on only one of the many aspects of the story – the question of why it isn't on the radar of SoCal's legacy media or larger society.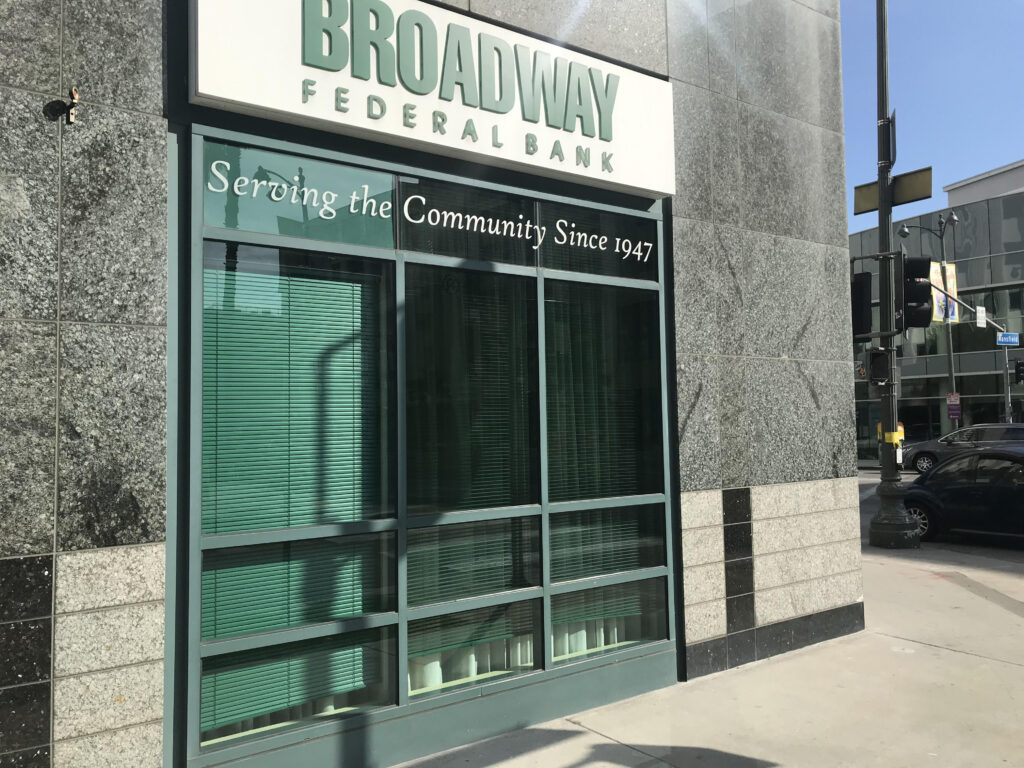 The story started last week with word that the man who rose to become the first Mexican-American mayor of modern Los Angeles is fronting an Orange County-based firm's hostile bid to take over the only black-owned bank in town.
That's a mouthful – yet the local establishment and legacy media have yet to register any reaction.
I'm taking that as a clue to the level of paralysis brought on by the ideological orthodoxy of the so-called progressives who claim to be "woke" and have so much to say in SoCal these days.
How do self-proclaimed progressives respond when a prominent member of one community of color takes actions that could be perceived as something less than handholding with counterparts from another community of color? Or when members of the elite of one ethnic community might be setting up to cash out of a bank that's been more than just a business for decades?
With a strange silence, so far.
---
Villaraigosa Out Front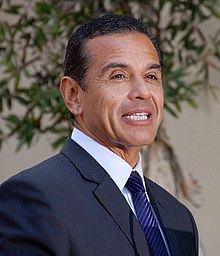 That's been the general response since Irvine-based Capital Corps LLC, with former Mayor Antonio Villaraigosa as its chairman, launched the hostile bid for Broadway Financial Corp., parent of Broadway Federal Bank, a cornerstone of the African-American community in Los Angeles.
A check of coverage turned up nothing as of this writing in the Los Angeles Times, Orange County Register, LA Business Journal, Orange County Business Journal, Los Angeles Sentinel or La Opinion. There seems to be little sense to the news judgment among other legacy media, too – an extensive piece that KCRW 89.9 FM did on Broadway Federal as recently as September has been cited as a factor in the hostile bidder's move, yet the station hasn't circled back to the story.
---
---
Community Cornerstone, Power Players
Broadway Federal is relatively small by standards of the financial industry, with about $400 million in assets. But the lack of coverage nonetheless defies logic when viewed against the facts and context of the story.
Broadway Federal traces its heritage back to 1947 and to founders such as H. Claude Hudson, whose heirs have been power players in the African-American community and larger society of LA for decades.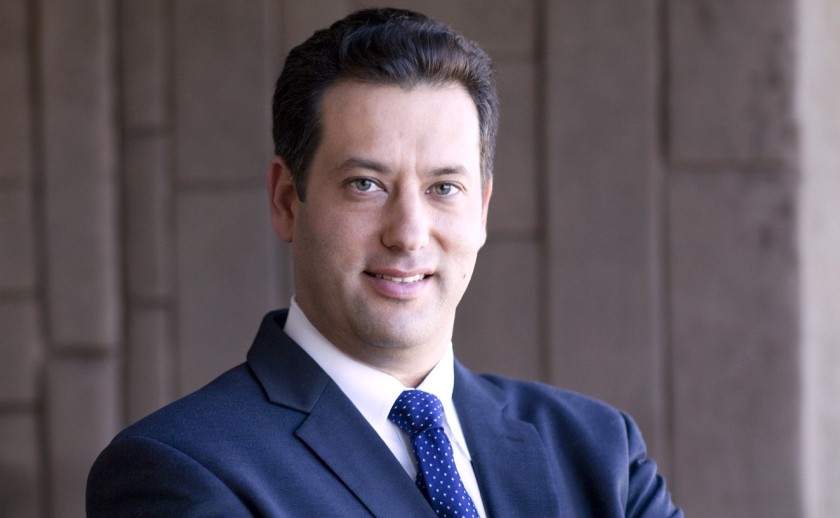 Villaraigosa is a historic personage who remains current — he just signed on as a national political co-chair for Michael Bloomberg's very real presidential bid.
Capital Corps is backed by Steve Sugarman, who is neither African American nor Latino American. Sugarman is looking, however, to get back in the finance game a couple of years after his checkered run in charge of OC-based Banc of California came to a rugged end.
The story has an intriguing regional crossover — who figures the only black-owned bank in LA ends up part of a portfolio based in Irvine?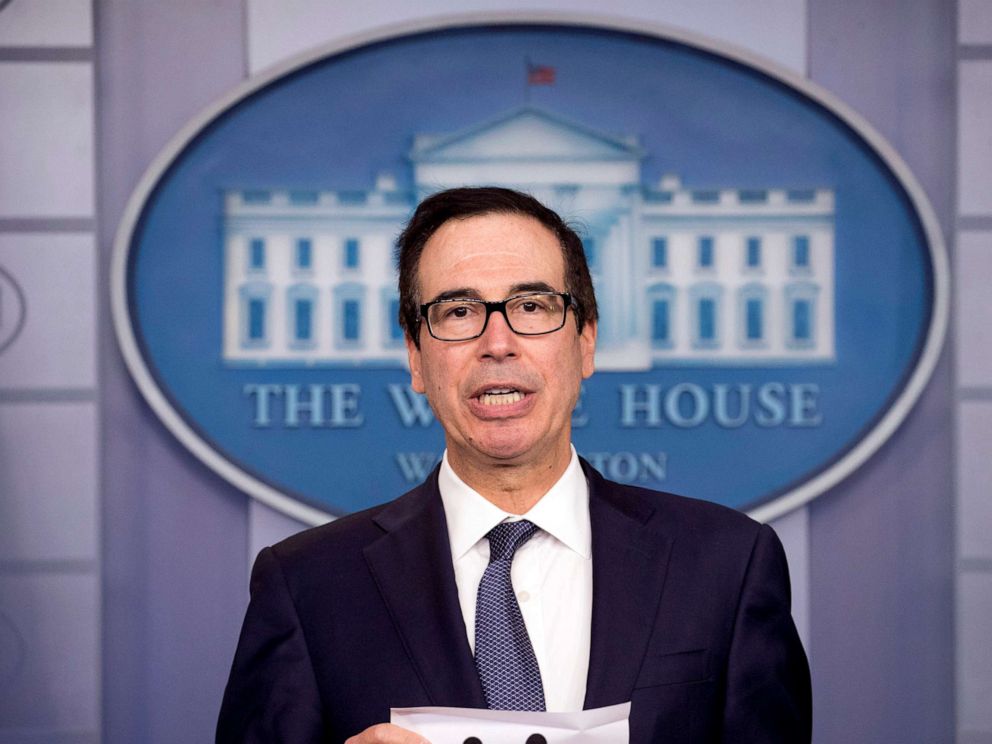 It also includes ties to power players such as U.S. Treasury Secretary Steve Mnuchin, who's pictured on Capital Corps' website in a section highlighting its "partners."
How does the local legacy media take a pass on all of that?
---
Tongue Tied?
It's clear that much of the local legacy media is ailing in terms of financial and journalistic performance. Has progressive wokeness left this vulnerable bunch tongue-tied on the hostile takeover Villaraigosa has endorsed?
SoCal's progressives do seem to get befuddled by people of color who use their brains and drive and courage to transcend the framework of ethnicity and intricate protocols maintained by the woke crowd.
Such considerations can get dicey, too. It's true that viewing Villaraigosa only through an ethnic lens sells him short. It's also true that his knowledge of the Mexican-American and larger Latino-American communities is valuable on several levels. And it's just as true that Villaraigosa has used that ethnic edge unapologetically to make significant amounts of money in several cases — including a prior stint with Sugarman at Banc of California — in the years since he left City Hall.
That's all fair game — and this story, in any case, is about much more than Villaraigosa.
The stated goal of Capital Corps is to expand Broadway Federal's business by pushing beyond its traditional base of African-American customers — something the bank itself has talked about in recent years.
A letter from Capital Corps to the bank's board — pitching the takeover attempt and signed by Villaraigosa — made specific mention of the potential of "Latino/Hispanic and Low-Income Borrowers" as new customers.
That's a basic marketing strategy — focus on growth markets, in this case Latino Americans and people of any ethnicity whose perch in the middle class is shaky.
---
---
Collapsing Niches
The strategy reflects what I call the Law of Collapsing Niches, which is based on the dynamic nature of American society.
America has always been a nation of immigrants — willing or not, welcome or not — and they always have assimilated.
The American Experiment is decidedly diverse but not multi-cultural.
Immigrants gather in ethnic neighborhoods with their own grocery stores and media and churches. They become niche markets for sellers of everything from breakfast cereal to Buicks.
Some eventually move out of the neighborhood. The presence of various immigrant or ethnic groups expands in some places, shrinks in others at any given time. The groups typically are absorbed into the larger society over the long haul in any case. Have you seen a Little Berlin lately? Does anyone connect New York to Yorkshire these days?
The assimilation that has happened with white ethnics is happening with communities of color. Assimilation draws outliers toward the center, some faster than others. Niches collapse into one another, reforming and renewing the mainstream of society.
The stated strategy behind Capital Corps' takeover of Broadway Federal signals a collapse of the niche banking markets for Latino Americans and African Americans in Los Angeles into one another. It also suggests in basic marketing speak that SoCal is home to a segment — or underclass — of "low-income" customers drawn from various ethnic groups, including whites, or European Americans or Caucasians, or whatever description you prefer.
---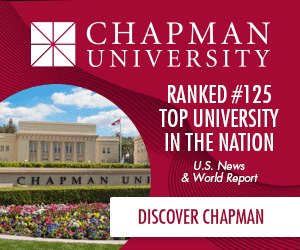 ---
Historical Reference, Forward Focus
This all makes sense if you consider history and project forward.
Start with the picture of the Los Angeles market painted by the U.S. Census in 1930, when a countywide population of around 2.2 million included about 2 million whites, 167,000 residents referred to as Mexicans, and 46,000 blacks.
The Great Depression led to steep cuts in immigration from Mexico while drawing African Americans from across the U.S. to seek opportunity, which eventually exploded with the defense industry that grew rapidly in LA as the clouds of World War II gathered.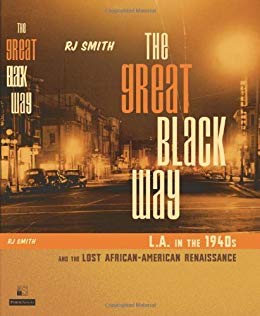 The countywide population was more than 4 million when Broadway Federal opened its doors in 1947. The black population had swelled to around 200,000 and Central Avenue was a nationally known center of African-American culture. Latino-Americans were no longer counted separately but instead included with whites.
LA County topped 7 million by 1980. The population of Latino Americans, once again counted as a distinct group, reached about 1.1 million, slightly surpassing African Americans.
Many African Americans since then have moved up the socioeconomic scale and out to suburbs such as Moreno Valley in Riverside County or other parts of the Inland Empire. Latino Americans continued to account for more of LA County's population over the same period.
These days there are about 10 million people living in LA County, with the Latino-American population having grown into the top spot at about 5 million while African Americans remain at around 900,000.
---
---
Mainstream Makeover
The number of whites who could be considered "low-income" has risen over the past four decades thanks to the hollowing out of the middle class and rising costs of housing in LA.
Collapse the niches of Latino Americans, African Americans and low-income whites together and you have somewhere around 60% of the population of LA County. You also have key elements of what's shaping up as the new mainstream in SoCal, which runs about five to 10 years ahead of the state and 10 to 20 years ahead of the nation on such trends.
This story starts with word of a hostile takeover that could be viewed in narrow and uncomfortable terms of ethnicity — a black versus brown drama.
It's actually a bigger, multi-faceted development that merits more attention and calls for greater comprehension by all of our media and the larger society.
Such understanding will require a departure from progressive orthodoxy.
And there lies the potential for some real progress in our understanding of life in SoCal.
---
Sullivan Says
Here's a lesson in ethics for the LA Times and its editorial board: disclose your boss' interest in LA County's pending bid for St. Vincent Medical Center when endorsing candidates for the Board of Supervisors.