I've got an exciting new challenge and will be shutting SullivanSaysSoCal down at the end of the year.
I've taken a job as a senior editor for The Real Deal, the leading publication for the real estate industry nationwide, with a main office in New York and a presence in Southern California, the Bay Area, Chicago, South Florida, and coming soon to Texas. It is an organization I am proud to join, and I look forward to remaining in touch with readers through the daily news operations of its websites as well as the pages of its national print publication.

It has been a distinct pleasure and privilege serving Southern California with this column over the past three years. I'm grateful to the many subscribers and select sponsors who did more than pay the bills. Your support provided the backbone of a journalistic enterprise that operated profitably while working with intelligence and integrity to raise the consciousness and quality of conversation in the public square for a vibrant region.
I will have more to say along those lines before I sign off from this wonderful duty at year's end.
Rest assured that anyone who would like a pro-rated refund on subscriptions that extend into 2022 can email me at [email protected]. Please let me know the starting date of the subscription and an address to send the pro-rated refund.
Meanwhile, there are a few more columns left—and I have a few more points to make under the SullivanSays banner, starting with …
Slippery Slope in Santa Ana
A couple of new reasons for concern in Orange County, where a program recently concocted by the City of Santa Ana is obviously chock full of potential for abuse but drawing no genuine questions from the local legacy or digital media.
Santa Ana officials have gotten the free pass from any significant journalistic inquiry since their November 17 announcement of plans to use funds from the federal government's pandemic relief program to hand out $300 gifts to 20,000 households in the city.

The Orange County Register played dutiful stenographer, telling readers that "Households in Santa Ana's most disadvantaged communities will receive $300 in the form of prepaid Visa cards next month as part of the city's Revive Santa Ana stimulus program."
The report shed no light on how anyone is defining "disadvantaged" or "most disadvantaged" or who will use what measurements to determine such status.
That will no doubt get tricky.
The most recent data available from the U.S. Census Bureau reports an estimated 76,000 households that account for Santa Ana's population of about 310,000.
The census lists an average of four residents per household in the city.
Those data points indicates that the 20,000 households expected to get the money under the city program will combine to include about 80,000 people—nearly 26% of the overall population.
The same U.S. Census Bureau tells us that 16% of the population of Santa Ana lives in poverty—which equates to about 47,000 people who would account for nearly 12,000 households, based on the average per household as determined by the agency.
Let's assume that the households and people living in poverty are the "most disadvantaged"—that seems logical.
But let's also ask ourselves who will pick the other 8,000 households in line for the $300 gifts.
It's a stretch that city officials could accurately identify all of the households below the poverty line in the first place. It's far less likely they would somehow be able to pinpoint 8,000 households that are in a next tier of working poor on the socioeconomic scale.
That makes this program a recipe for arbitrary awards of money, with politicians as the ultimate arbiters of who gets the money.
Here's a kicker: The plan calls for city workers to deliver the cards in person.
And here's some perspective: The total of 8,000 households that are above the poverty line and in line for the money exceeds the number of votes that any of the three members of the Santa Ana City Council who most recently ran for their seats received in their elections.
And the 8,000 cards will go to households that total about 32,000 people, according to the U.S. Census Bureau's average.
That's more votes than the mayor of Santa Ana received.
This is what politicians do when nobody holds them to account.
The OC Register covered the program and didn't ask any of the obvious questions.
A recent check of the Voice of OC found no coverage of the latest details of the stimulus program.
It's hard to tell which form of neglect is more harmful.
Making an Impact with Michelson Philanthropies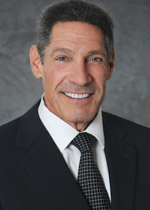 Check below to listen to the latest episode in a podcast series produced for Michelson Philanthropies, a multi-faceted organization overseen by Dr. Gary Michelson, a surgeon-turned-medical device inventor, and his wife, Alya, a journalist by training. Michelson Philanthropies provides an organizational umbrella over various initiatives and programs.
This episode features a talk with Gary Michelson, who provides insights on why and how he engages in philanthropy, who has helped him develop a vision for the work of Michelson Philanthropies, and what he means when he talks about the goal of "making life a little less unfair."
There's plenty more to consider, too, as you'll hear in this episode of "Making an Impact with Michelson Philanthropies."
Jeff's Life Mattered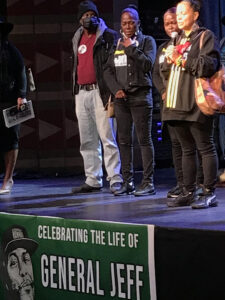 Set aside what you know and think about Black Lives Matter—the organization, not the inarguable slogan—and cofounder Melina Abdullah.
Credit her, in any case, for showing up at the Regent Theater in Downtown LA for a celebration of the life of recently passed Skid Row community leader "General" Jeff Page. Also credit her for acknowledging that Page wasn't a joiner, preferring to walk his own path in taking up the cause of his community.
"He didn't claim us, but we're claiming him," Abdullah said in an auditorium made vibrant with boisterous remembrances that found room for joy alongside the grief that remains in Page's wake.
BS on LA Times' B2B
There are some obvious clues to what matters and what doesn't these days at the LA Times, where a desire for revenue appears to have its advertising-driven B2B Publications unit riding roughshod over the newsroom.
An example came on November 21, a Sunday edition of the daily publication that included a special section called "Your Guide to Community Development Financial Institutions," which claimed to be concerned thusly:

That's what the LA Times told readers in an introductory letter from Anna Magzanyan, who carries the titles of "Head of Strategy and Revenue" and chief of staff to Patrick Soon-Shiong, the owner of the publication.
It's notable that these paragraphs start with a call for the broader marketplace and the government to support financial institutions that profit by lending money to people who want to buy houses. Then comes a claim of concern about Black homeownership. Double check our underline and consider that there is a big difference between "serving" a community and "servicing" a community.
More questions come with this lineup for a roundtable interview that ran in the special edition.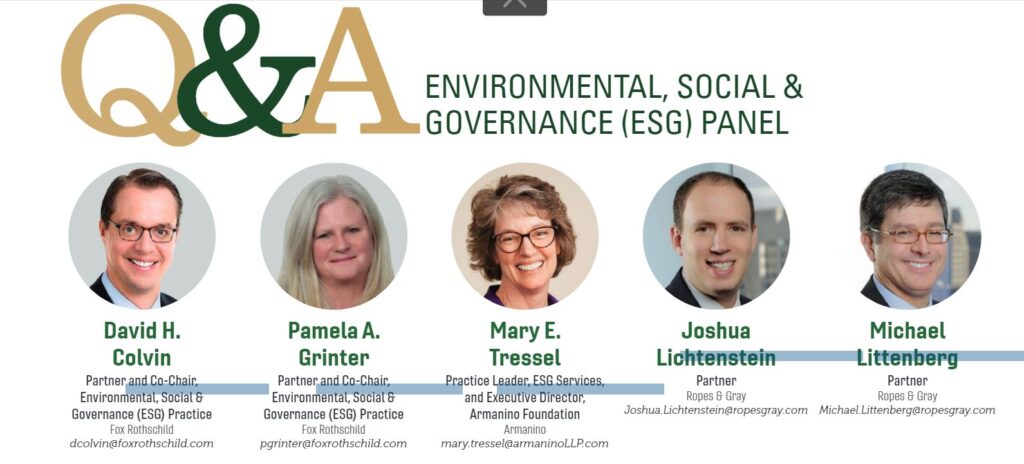 Yes, they're all White folks talking about a matter that's been presented as an essential concern for the Black community.
It's notable, also, that each of the participants in that piece are affiliated with companies that stand to benefit from funding for CDFIs by offering them legal and accounting services. Nothing wrong with that on the face of it—but think about the LA Times putting third-party profit seekers at the center of a special publication wrapped up in high-toned, logically impaired language.
That's a clear case of serving special interests—advertisers—over the public that the LA Times purports to serve generally, or the Black community that it purports to serve specifically.
And that's not all that comes off as sketchy in the special section, which notes in small print on its cover that the "content is produced by the B2B Publishing Team" and "doesn't involve the editorial staff of the LA Times."
It's almost as though no one at the publication sees the problem in that disclosure.
Here's a news flash for the LA Times: Readers do.
Sullivan Says 
There's more than enough reason at this point to ask if anyone has seen a positive Covid test for Los Angeles Mayor Eric Garcetti.