The Ahmanson Foundation's decision to suspend its decades-long role as a key backer of the Los Angeles County Museum of Art (LACMA) presents a rare opportunity for other collecting institutions to benefit as a dispute between old SoCal money and artsy ambition comes to a head.
The Ahmanson Foundation has given more than $130 million worth of art to LACMA since the museum's founding in the Miracle Mile district in 1961. Among its possible new beneficiaries are the Huntington Library, Art Museum, and Botanical Gardens in San Marino and the Getty Museum in Pacific Palisades, according to William Ahmanson, president of the Beverly Hills-based foundation's board of trustees.
"That's a discussion the foundation will have," he told SullivanSaysSoCal earlier this week.
Giving beyond LA also "would certainly be part of the discussion" if the foundation's ties to LACMA are permanently cut, he said, noting that "we've given in the past to the National Gallery of Art in Washington, D.C."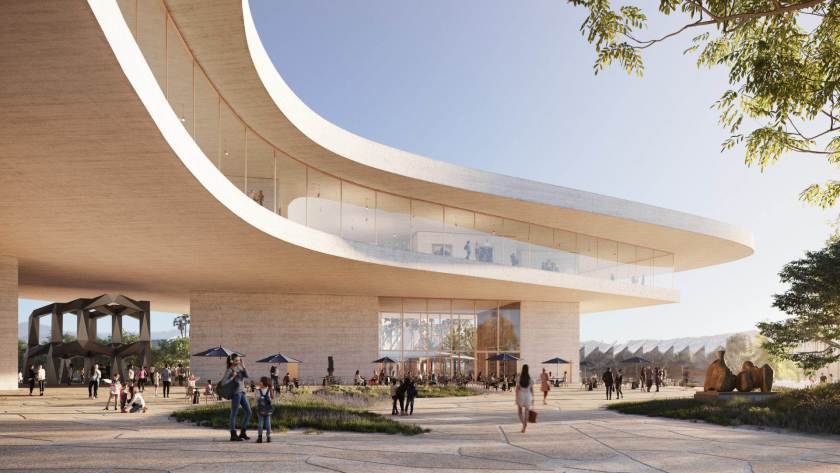 A permanent cut seems likely, with LACMA weeks away from demolishing several structures to make way for a new main building that would span Wilshire Boulevard. Plans call for the $650 million, Peter Zumthor-designed structure to total about 347,000 square feet – a cut of more than 10% overall, with a greater reduction in gallery space to about 110,000 square feet. The decreases would require LACMA to keep much of its art – including many pieces provided by The Ahmanson Foundation for permanent display – in storage for unknown stretches of time.
William Ahmanson demurred on whether the foundation might shift some of the support that has gone to LACMA to the Orange County Museum of Art, a rising star of SoCal's museum world that has drawn support from a member of his extended family who's also a fellow foundation trustee. Elder cousin Howard F. Ahmanson Jr. is the son of the financier who was a prime shaper of SoCal's development during the mid-20th century through the mortgage lending of Home Savings of America as well as through his philanthropy, which established the family foundation.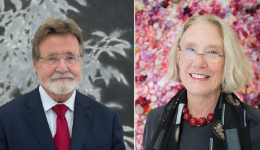 Howard Ahmanson Jr. and his wife, Roberta, live in Newport Beach and have long been active and eclectic collectors of art. The couple employs a private curator for a collection that graces the walls of Fieldstead & Co., the family office they operate in a low-slung building near John Wayne Airport in Irvine.
The couple supports the temporary space OCMA has set up in Santa Ana while a Thom Mayne-designed permanent home rises at the Segerstrom Center for the Arts on the Costa Mesa side of the South Coast Metro district. The $73 million, 52,000-square-foot building will be a terra cotta-clad monument for OCMA's collection, which focuses chiefly on contemporary art from throughout the Pacific Rim.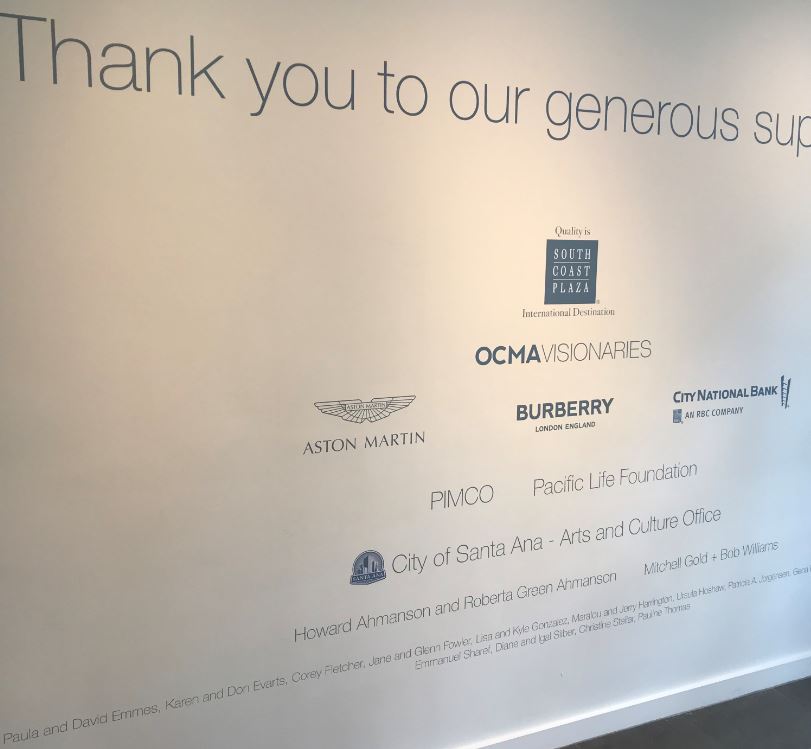 The new OCMA building won't be huge by museum standards, but the 25,000 square feet of exhibition space is more than double the space at its previous permanent home in Newport Beach, suggesting room to grow.
Neither Howard and Roberta Ahmanson nor any representatives of OCMA offered any comment for this story.
---
---
Coronavirus Coverage Reminds on Roybal's Legacies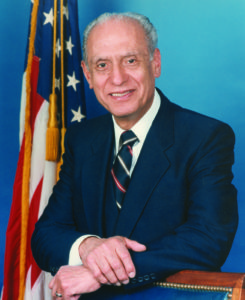 Peer in close at TV reports on the coronavirus and you might notice a backdrop that reminds viewers that the U.S. Centers for Disease Control and Prevention's main campus in Atlanta is named for a man who blazed a trail as a Latino American and then did more than bask in his own glow.
The late Edward Roybal managed to get a lot done as member of the LA City Council in the 1950s and the U.S. House of Representatives over the next three decades – a span of history when the thought that a major government complex in the Deep South might be named after a Mexican American was beyond the imaginations of a lot of Americans.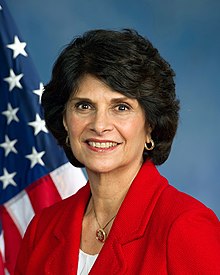 Roybal's name has graced the campus and a lab for studying viruses since 2000.
His living local legacy continues in the person of his daughter, U.S. Representative Lucille Roybal-Allard, whose 40th District includes parts of East LA and various neighboring communities.
---
Baltimore Caper Baseline for Feds' LA Probe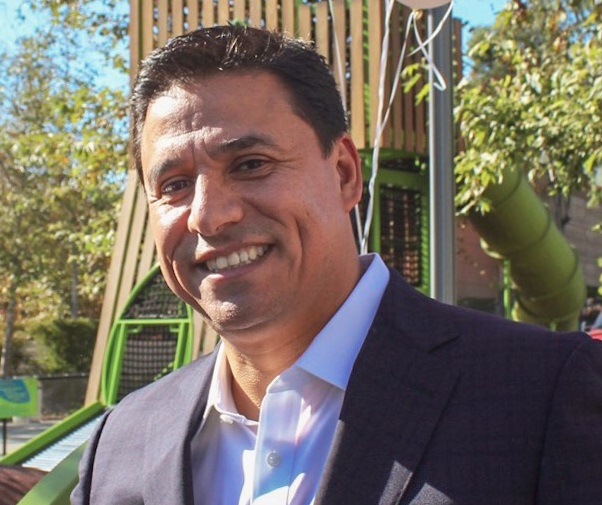 More than one smart person with an interest in the Eastside or Downtown LA has begun to think that the federal probe centered on LA City Councilmember Jose Huizar might have come to nothing after 16 months with no charges.
But everyone throughout Huizar's district should think again after last week's sentence of three years in federal prison for Catherine Pugh, a former mayor of Baltimore. She pleaded guilty to profiting illegally from sales of her children's book to various nonprofits, foundations and public agencies – some of which benefited from her public actions.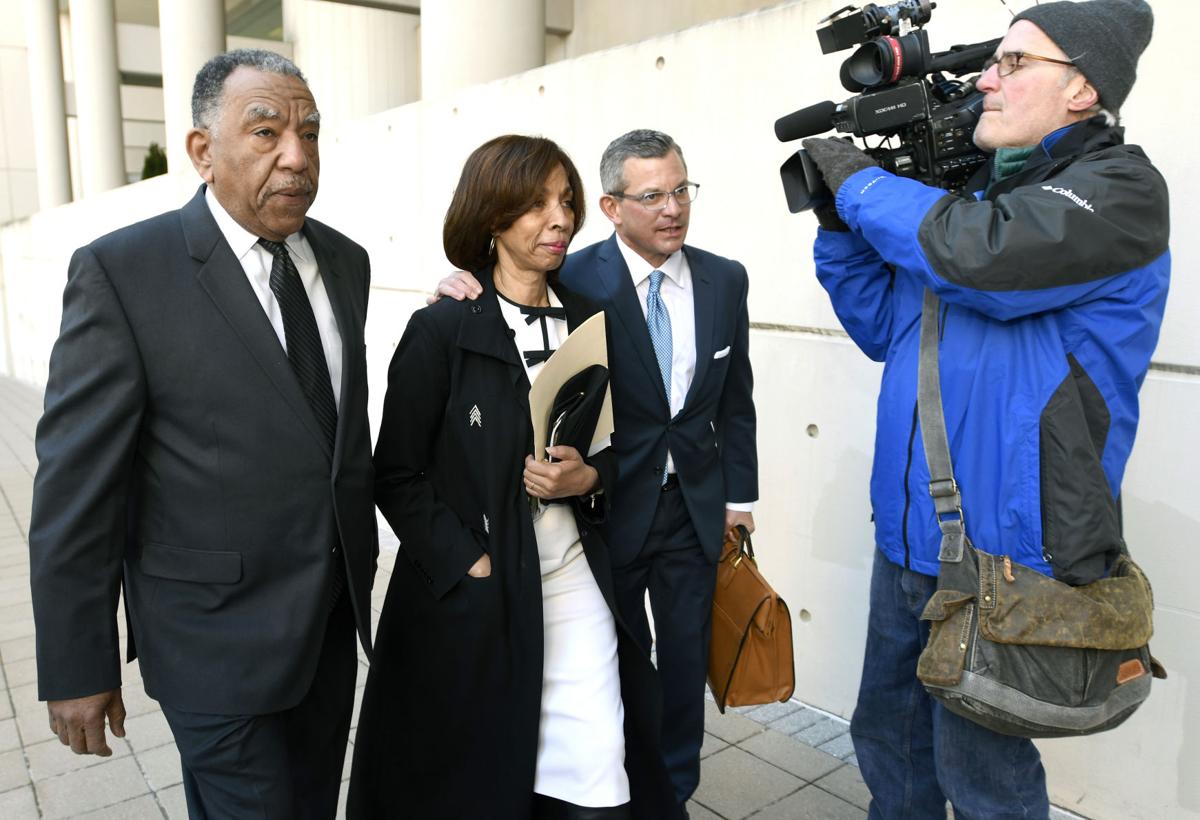 It's notable that the feds began investigating Pugh about three years ago, with an indictment and guilty plea coming late last year.
Huizar is only about halfway through the wringer by that standard.
Pugh copped to charges of conspiracy and tax evasion – the latter especially notable given the participation of IRS agents alongside the FBI during raids of Huizar's office in City Hall, a field office and his home in Boyle Heights.
Final note: Pugh appears to have taken the rap on her own, while the feds' look into LA has spread from Huizar's office to other corners of City Hall, as well as the City Attorney's office and the LA Department of Water and Power.
---
---
Media Notes: Cozy in Coachella; Apparel News Trims; dot.LA Says Silicon Beach is Square
A clue to what's ailing the LA Times might be found in an unexamined reference in a recent piece about the Latino-American millennials who make up "the ruling political class of the eastern Coachella Valley" in Riverside County.
One of the stars anointed in the piece by Gustavo Arellano was the City of Coachella's "36-year-old Mayor Steven Hernandez, who also is chief of staff" for Riverside County Supervisor V. Manuel Perez.
Hernandez and his cohorts might be truly dedicated public servants.
But the combination of his elected post as mayor and paid job as a staffer for another politician raises some obvious questions that merit more than the tacit stamp of approval offered in the piece. Check Daryl Sweeney of Carson, Mario Beltran of Bell Gardens and John Noguez of Huntington Park for reason to look deeper at such coziness in local politics.
***
DTLA-based California Apparel News recently shifted from a weekly to an every-other-week schedule.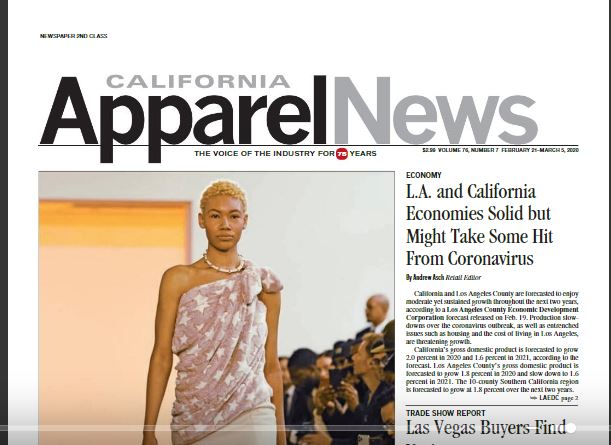 The 75-year-old publication's move offers another apparent indicator that the deterioration of the legacy media has taken on a new speed for publications that remain primarily dependent on print editions for revenue.
Best wishes in any case to Terry Martinez and her management and staff at California Apparel News, a publication I was honored to serve as editor from 1998 to 2000 under the ownership of the late Martin Wernicke.
***
The recently launched, venture capital-backed digital tech publication dot.LA put a shot across the bow of legacy media with a piece questioning the "Silicon Beach" moniker.
Much of the local press uses the nickname in a way that suggests a slice of turf that runs from Santa Monica through Playa Vista makes up the heart and soul of high-tech in SoCal.
Not so, contends the February 27 piece by dot.LA staffer Ben Bergman, which was backed up by Editor in Chief Joel Bel Bruno's call via LinkedIn for suggestions on a new name.
The response from readers should give an early indicator on whether dot.LA is making inroads.
---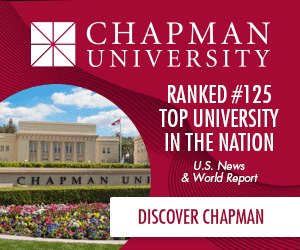 ---
Did B'Way Fed Takeover Bid Make Stop in K-Town?
Here's an Only-in-SoCal wrinkle in the hostile takeover bid for Broadway Federal Bank that former Mayor Antonio Villaraigosa is fronting for Irvine-based Steve Sugarman, who's setting his hat for a return to banking a few years after a checkered tenure ended in his resignation from Banc of California.
The stake of roughly 1.8 million shares in Broadway Financial Corp. – parent of Broadway Federal, the only black-owned bank in SoCal – that Sugarman recently disclosed matches up with a chunk of equity sold a while ago by a Korean-American bank in LA.
Broadway Federal gave erstwhile Nara Bank 1.8 million or so shares in lieu of repayment for a loan it took from the Kor-Am financial institution during the Great Recession. Nara Bank later joined with Center Bank to form BBCN – which in turn merged with Wilshire State Bank to create Bank of Hope, now the largest Korean-American bank in the U.S.
Bank of Hope is the sixth-largest of any bank based in LA County, with more than $15 billion in assets – nearly 40 times the size of Broadway Federal.
Word on the street in K-Town indicates Bank of Hope sold its shares in Broadway Federal through a third party, leaving it unclear whether they ended up in Sugarman's hands or the nearly identical size of the blocks is a matter of coincidence.
Neither Sugarman nor Broadway Financial CEO Wayne-Kent Bradshaw has offered any comment beyond public filings.
You can go here to get background.
---
---
Sullivan Says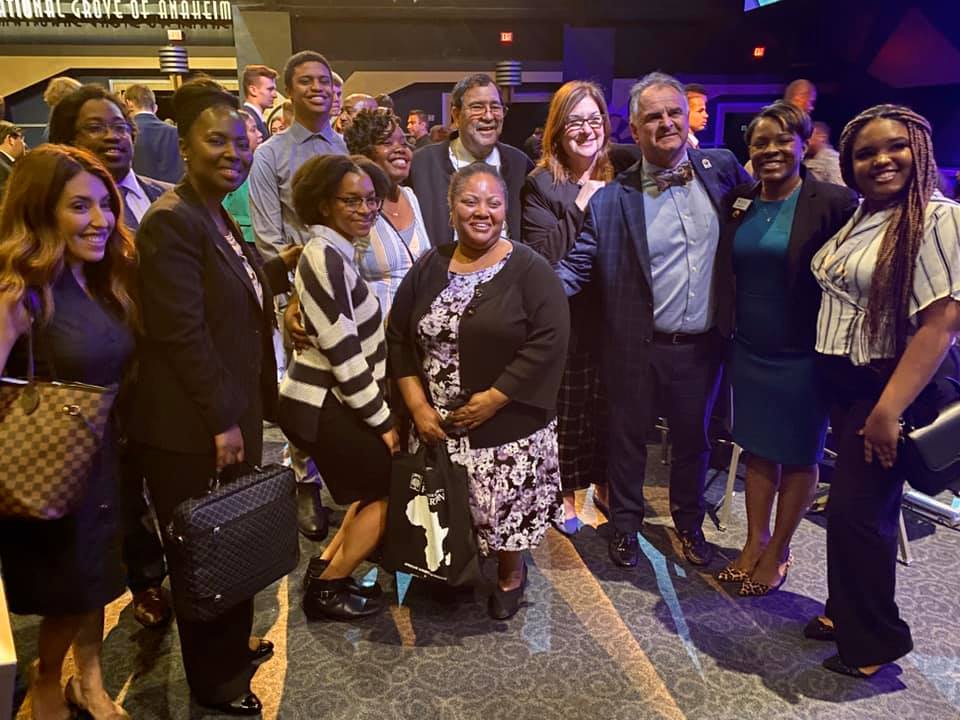 I yield to Alan Woo here to explain why the Orange County Black Chamber of Commerce's Future Leaders Luncheon on February 26 at City National Grove in Anaheim is worthy of note – with thanks to Bobby McDonald for sending the report and photo along.