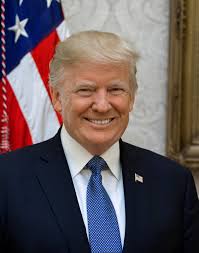 LA buzzed with word that representatives of President Donald Trump visited Downtown last week to size up homelessness in the heart of the city.
Leave the hand-wringing coverage to the legacy media, and the political gamesmanship to elected officials and whatever nonprofits that play along.
I urge anyone with sincere concerns about homelessness – whether they come from a perspective of immediate concern for the folks on our streets, quality of life in our neighborhoods, public health in general, effects on our economy or any other reasons – to ignore the political noise. 
Blocking out the noise will bring forth the question of why the 388-acre U.S. Veterans Administration Medical Center campus in Westwood – with plenty of empty space in existing buildings and even more available for new permanent or temporary structures – hasn't been built into a village-sized homeless shelter.
It's no secret that many of the 60,000 or so homeless individuals in LA County are veterans of the U.S. Armed Services. It's no secret that the service many of our vets have provided in combat zones from Vietnam to Afghanistan has left some of them with residual physical and psychological effects and conditions that have been a factor on a path to homelessness.
It was nearly a secret, though, when a Federal Advisory Committee of the Veterans and Community Oversight and Engagement Board convened last month in Westwood.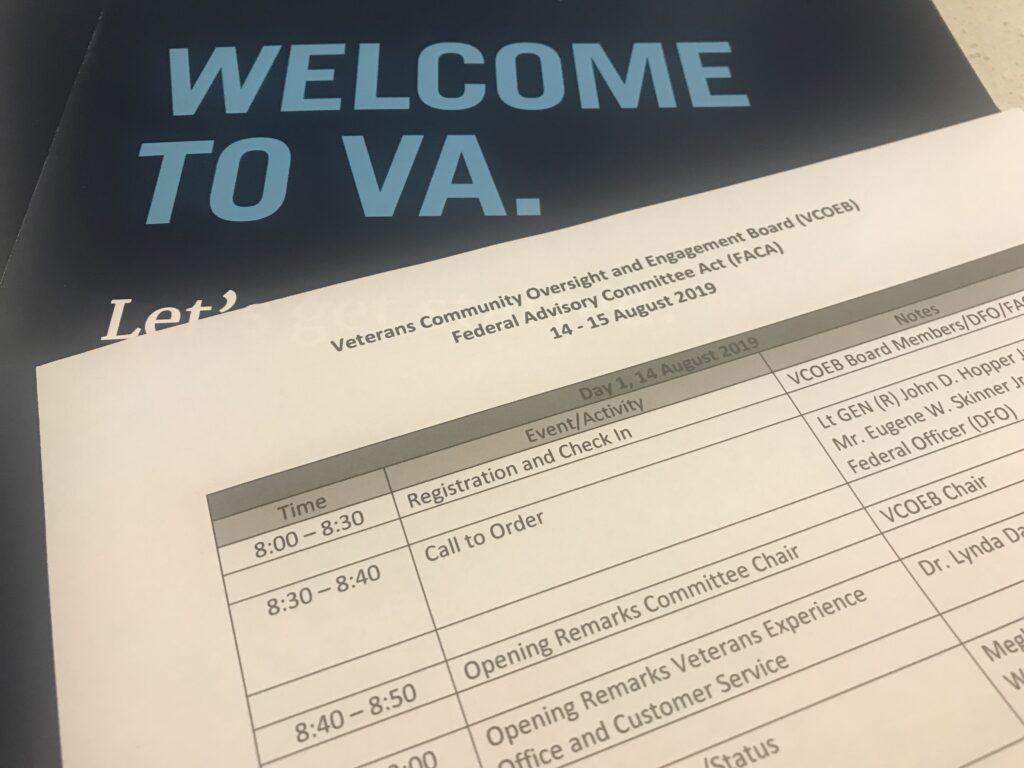 Here's an excerpt from a notice of the meeting posted in the Federal Register:
The Board was established by the West Los Angeles Leasing Act of 2016 on September 29, 2016. The purpose of the Board is to provide advice and make recommendations to the Secretary of Veterans Affairs on: Identifying the goals of the community and Veteran partnership; improving services and outcomes for Veterans, members of the Armed Forces, and the families of such Veterans and members; and on the implementation of the Draft Master Plan approved by the Secretary on January 28, 2016, and on the creation and implementation of any successor master plans.
Board members are appointed by the U.S. Secretary of Veterans Affairs. The secretary is appointed by the president and confirmed by the U.S. Senate. The 20 or so board members for the Westwood VA currently range from retired military officers to local community members.
One dedicated group of vets took an ad in the LA Times to try to draw attention to last month's meeting. They had a limited budget, and the modestly sized ad ran on page 49 in the issue of August 10, a few days in advance.
Not many folks showed up besides a handful of vets who wanted to tell the committee that the VA is letting them down.
There were a number of complaints – and they extended from VA policy to the postures of some members of the advisory committee who sat on the panel to listen to such concerns. One speaker called out a board member for nodding off during her remarks.
A member of the board apparently napping on the job offered a handy symbol for what's going on in Westwood, according to a number of vets who want the campus to become a center of housing for their homeless comrades.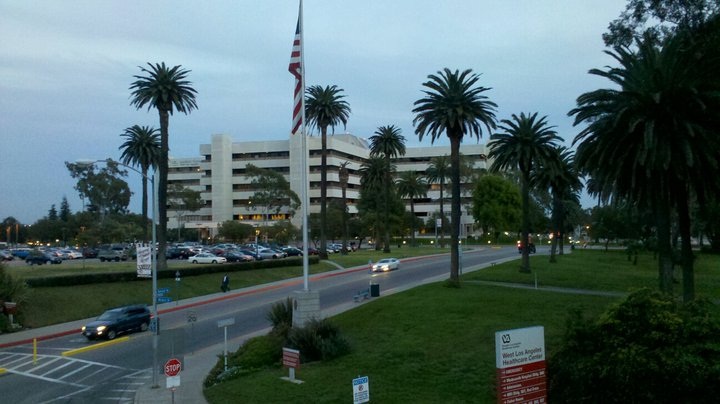 Such a move would mean that vets in need would not only be removed from the vicious cycle of the streets but they'd also take up residence near the medical services they've been promised.
It's an idea that makes plain sense and seems to have gotten some lip service from elected and appointed officials.
Yet there have been no significant advances on the development of housing for homeless veterans on the grounds in Westwood.
Let the politicians and their favored nonprofits and the legacy media grind away about Trump vs. NeverTrumpers, Conservatives vs. Progressives, Red vs. Blue and any other oversimplified dividing line that's been cooked up in the stew of modern distractions.
There's another point of view that some of them don't want you to consider: The VA's campus in Westwood sits on 388 of the most valuable acres in the world. It's the Westside of LA, after all.
Get a map and draw a line from Pacific Palisades to Bel-Air to Beverly Hills to Century City and back to Pacific Palisades.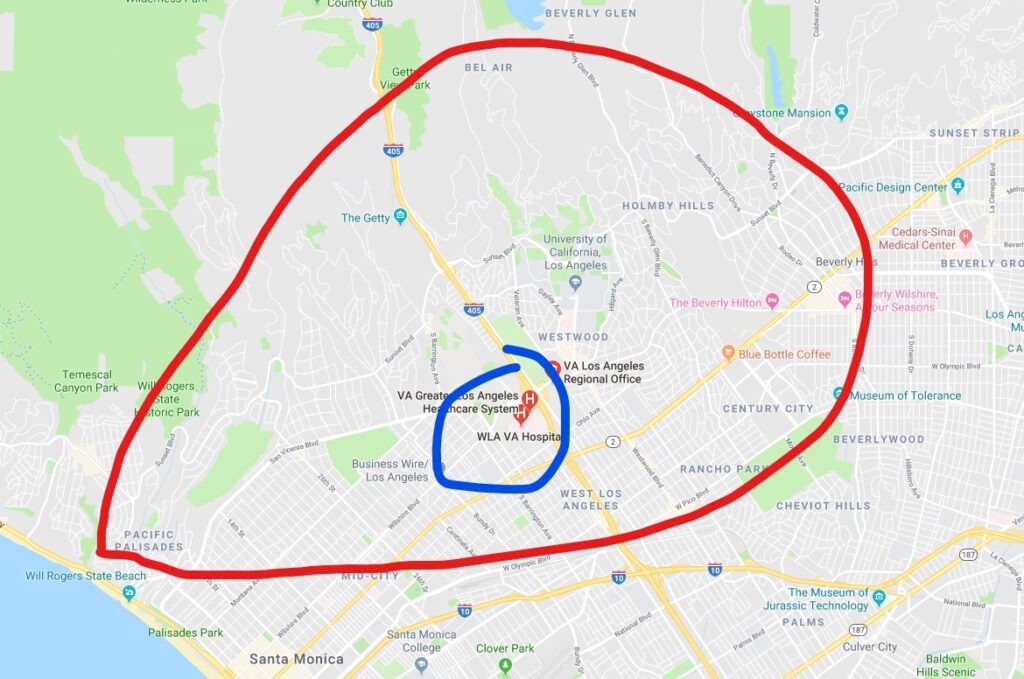 You'll find the VA campus right in the middle of all of that.
Will the federal government keep and develop the campus as a medical center and shelter for vets?
Or will the value of the land prompt something else altogether?
I've told the vets whom I met at the recent hearing that I'll do my best to cover this matter fairly and accurately.
This is a start.
Anyone with information or thoughts can get in touch via email at [email protected].
Here's something more for all to consider in the meantime: This is the story of a piece of land, a promise, and whether politicians who claim to be patriots will walk it like they talk it.
There might be more than one way to live up to the promise the VA has made to our vets when it comes to the 388 acres in question in Westwood.
But that's not likely to happen unless everyone stops falling for the political distractions and starts to address the obligations that come with the stewardship of that extraordinarily valuable chunk of land.
OCMA's Mayne Material
Toss out any prior perceptions you might have of terra cotta before the Orange County Museum of Art breaks ground on its new home at the Segerstrom Center for the Arts in Costa Mesa later this week.
That was a clear takeaway from a recent lunch at Antonello's with Todd Smith, the museum's director and chief executive.
OCMA's new Thom Mayne-designed home promises to catch eyes with a dramatic stairway, lovely courtyard and a shape that pays homage to the neighboring Renée and Henry Segerstrom Concert Hall.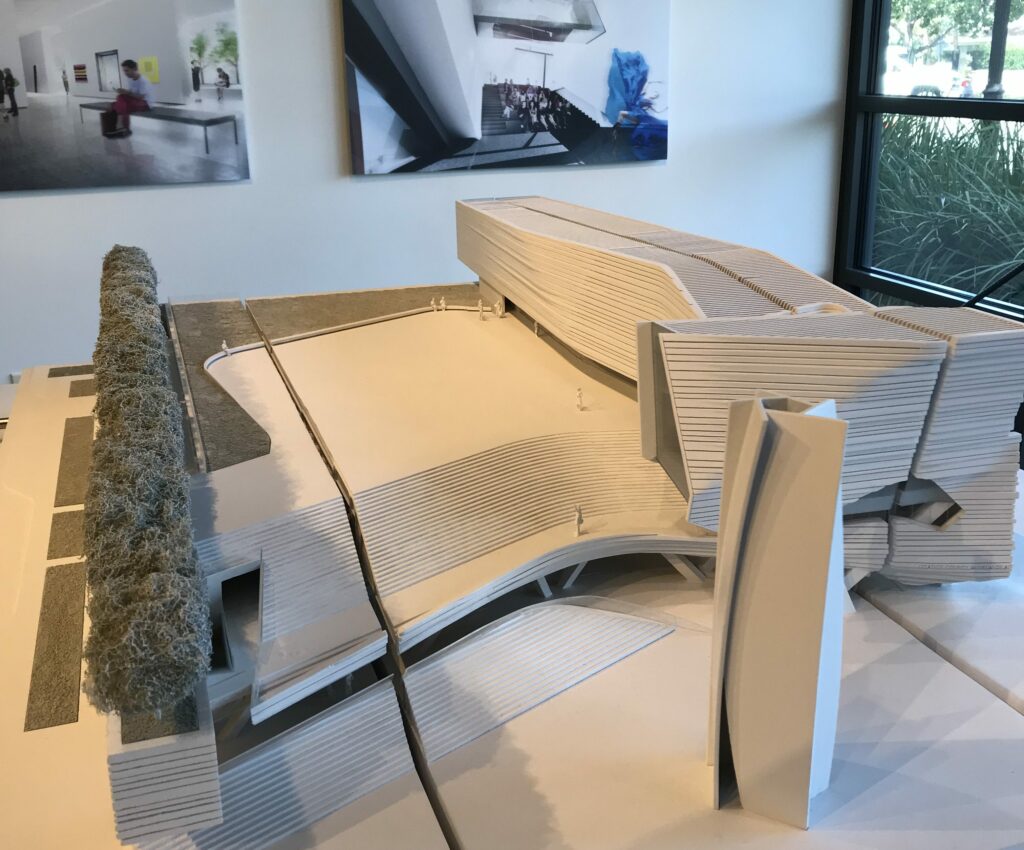 The new building's terra cotta cladding might be the showstopper, though, promising a compelling counterpoint to the stainless steel-sheathed Plaza Tower by César Pelli on another side and likewise changing shades by time of day and season amid SoCal's famously refracted light.
It's a stylistic departure for Mayne and his Culver City-based Morphosis. He's better known for steel-and-glass numbers, such as the CalTrans building at 1st and Main in Downtown LA.
You can nevertheless expect to hear more about terra cotta when it comes to OCMA's new home, which will put the final major piece of the late Henry Segerstrom's vision for the arts campus in place.
And you can rest assured that this isn't the stuff of those terra cotta soldiers from China's Quin Dynasty – a troop of warriors that were excavated from an emperor's grave after more than two millennia and have made seemingly endless rounds to museums throughout the U.S. in some form or another for the past 10 years.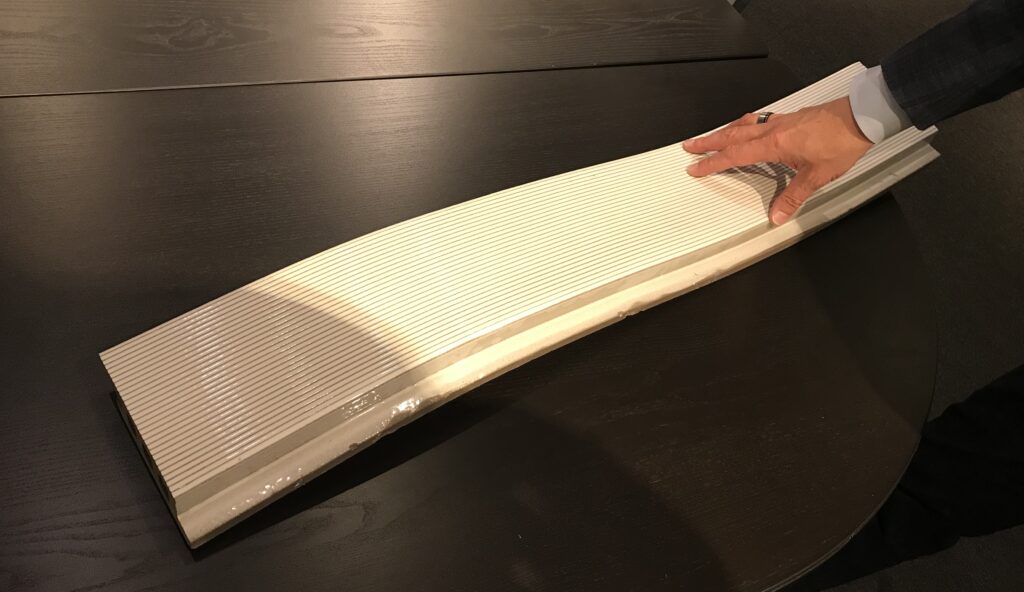 Think finely glazed ceramics when you envision the new OCMA building, which will take a couple of years to complete.
And keep in mind that Smith says the color of the terra cotta might differ from the samples he has on hand, pictured here, at OCMA's interim space at South Coast Village in Santa Ana.
No Surprise on Cedillo Stumble
Here's the latest in the continuing theme that the actions – and lack of actions – by elected and appointed officials at LA City Hall tell us all we need to know about the culture of corruption and incompetence there.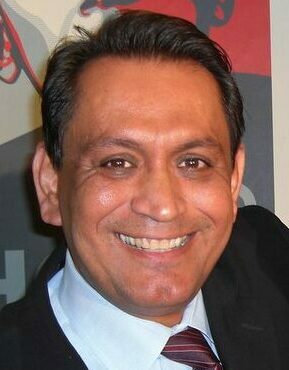 It seems that the agreement that 1st District Los Angeles City Councilmember Gil Cedillo trumpeted as a savior for tenants who were due to lose their subsidized rent deals at the Hillside Villa apartment complex has fallen apart.
The 124-unit complex on the edge of Chinatown became a sort of cause célèbre for the legacy media with the recent expiration of a 30-year agreement to keep rents affordable on some units in exchange for a subsidy that came in the form of a loan to the developer from the now-defunct Los Angeles Community Redevelopment Agency.
I took a doubtful view of Cedillo's machinations back on August 13, with skepticism based on this motion, which was passed without questions by his colleague on the LA City Council:
http://clkrep.lacity.org/onlinedocs/2019/19-0771_mot_07-03-2019.pdf
I said it then and I'll say it now: The motion that Cedillo cooked up looks half-baked, at best.
Little wonder that whatever deal Cedillo claimed he had with the owner of the Hillside Villa fell through and last week found him surprised, calling a 5.5% rent hike "unacceptable" for tenants in 59 units currently designated as affordable and reportedly leased in the $1,000-a-month range.
Cedillo's office as of this writing couldn't provide the terms of the current loan and agreement between the city and owner of Hillside Villa, or the terms that were being proposed under a new deal.
The request for the information is now more than a month old.
New Staffer, Same Stonewall
New communications director, same lack of action from the office of 14th District City Councilmember Jose Huizar.
The newcomer is Laura McKinney – who replaced longtime Huizar aide Rick Coca, now on the staff of 6th District City Councilmember Nury Martinez.
McKinney last week issued the latest response from Huizar's office to a request for the financial data on the 2018 Night on Broadway, first made under the California Public Records Act more than nine months ago.
"We continue to work on your CPRA request, among our other duties," McKinney wrote in an email. "We now anticipate having records for your review by Tuesday, October 1, 2019 if not sooner. Thank you."
Night on Broadway was the work of Huizar's office and drew an estimated 250,000 visitors to Downtown, where it peddled sponsorships and charged fees from vendors more than 18 months ago.
Doti Update: Goodness Gracious
South Pasadena-based Whittier Trust Investment & Wealth Management and the Pacific Club in Newport Beach no doubt knew they could count on a quality discussion when they invited Chapman University President Emeritus and Professor Jim Doti to give highlights of his economic forecast for this year as part of an ongoing Distinguished Speakers Series.
Whittier Trust Executive Vice President Greg Custer even warned the crowd that Doti would unabashedly and effectively make a pitch for Chapman – the economist and educator long ago achieved legendary status as a fundraiser.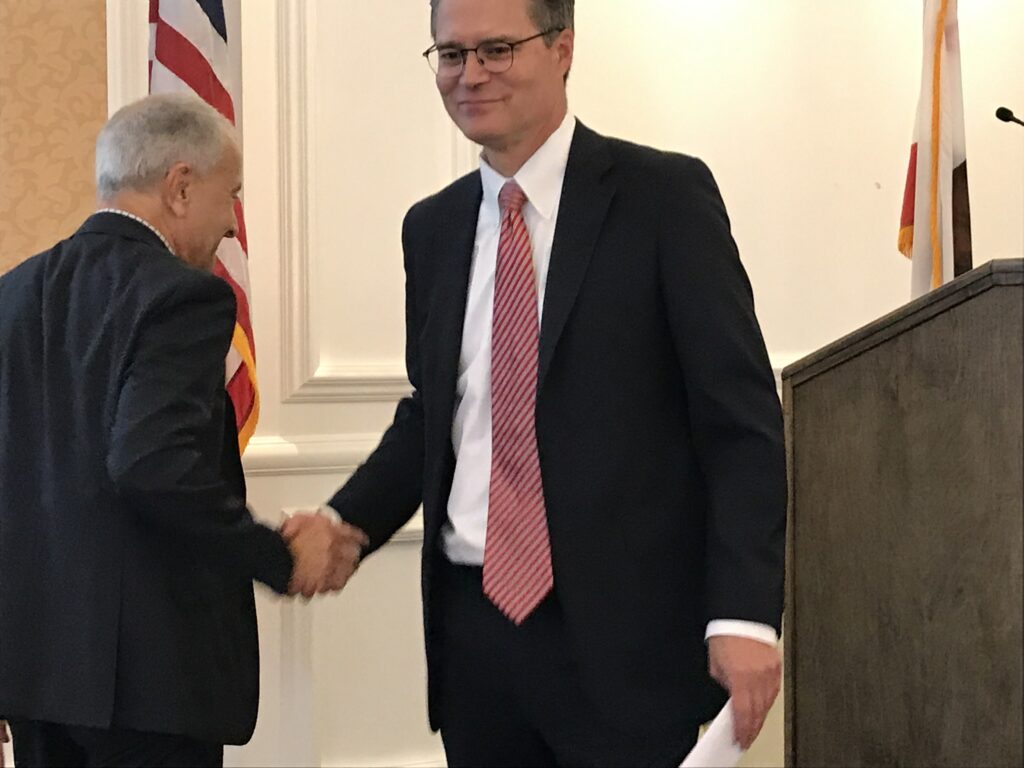 Custer would know, of course – Doti is on the board of Whittier Trust, the largest and longest-serving multi-family office on the West Coast, with more than 400 clients and six offices, including its South Pasadena headquarters and others in Newport Beach, San Francisco, Reno, Portland and Seattle.
Doti quickly checked both of those boxes, providing the audience a solid rationale for maintaining a cautious hold on their investments in equities while keeping an eye on the market – at least until his annual economic forecast in December. Then he was true to his school, giving the crowd word of Chapman's recent elevation to a national peer group on the U.S. News & World Report annual rankings of colleges and universities.
Even more impressive was Doti's gracious acknowledgements of the rankings of other schools in OC, with nods to Soka University in Aliso Viejo for scoring as a leading regional liberal arts college; Cal State Fullerton, which landed among the top public regional universities; and UC-Irvine, which rated as one of the top 10 public universities nationally for a fifth-straight year.
Those shout-outs came from the podium for all to hear.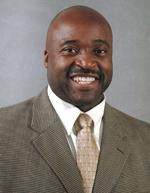 Little noticed was the warm reception Doti gave Gregory Washington, dean of UCI's Samueli School of Engineering, who came to the speaker's table to introduce himself prior to the presentation.
Give Washington credit for graciously acknowledging a competitor, too – Chapman opened the Keck Center for Science and Engineering last year, and plans to open the Fowler School of Engineering next year.
And give OC credit for an inventory of higher-education options that is growing in numbers and quality.
ASU on LA Scene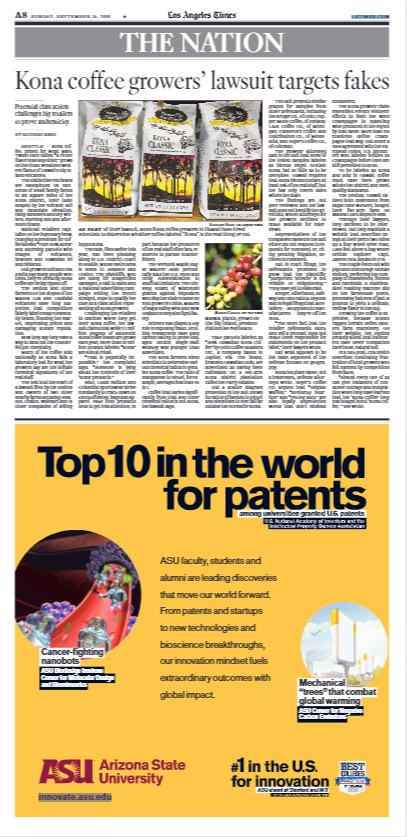 The U.S. News rankings gave another school a chance to continue its unconventional expansion into SoCal.
Arizona State University took a half-page ad in the LA Times on September 15 to tout its recent designation as the Most Innovative School in the U.S. for the fifth-straight year.
The next day saw the LA Times publish a story from ASU's journalism school about traffic accidents involving pedestrians – and a prevalence of such cases in areas populated mostly by people of color in Sun Belt cities where planning often emphasized the automobile.
The two-fisted approach to getting public notice signals that ASU doesn't intend to slow down even with recent word that it's had to push its plans to house an LA-based journalism program at the old Herald-Examiner Building at 11th and Broadway back to 2021.

FivePoint's Form of Fight On: 'Disruptive Dialogues'
Irvine-based FivePoint Holdings LLC offered the latest indicator that the new regime at USC is regaining the confidence of supporters after a years-long run of scandals that stretched from the medical school to the athletic department.
Add some infighting among billionaires on the board of trustees over the ouster of the dean of the Marshall School of Business – nothing less than Rick Caruso vs. Ed Roski – and it became clear that something had to change.
Change came to the top of USC when it announced in March plans to hire Carol L. Folt as president. Folt started the job in July, and the school will hold formal inauguration ceremonies this week.
FivePoint went low-key in advance of Holt's big event, with word last week that it will give $1 million to the Sol Price School of Public Policy to "support real estate faculty recruitment, student scholarships and a series of disruptive dialogues on developing future sustainable communities."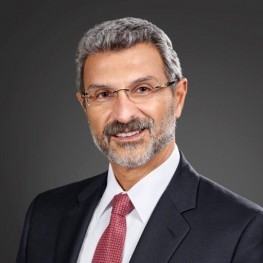 FivePoint Chief Executive Officer Emile Haddad – who also serves as chairman of the USC Lusk Center for Real Estate's Advisory Board – announced the gift by sounding themes that have become part of the communities his company has designed at Great Park Neighborhoods in Irvine and now has in the works at Valencia in the Santa Clarita Valley in northern LA County.
The contribution marks "a partnership that will invite the leaders in the industry to collaborate with leading educators to create the vision of sustainable communities, balancing environmental justice and social equity," Haddad said. "This donation is a significant step forward in helping USC's Price School of Public Policy analyze and discuss how communities of the future will be imagined and ultimately built."
Schroeder, Six Flags, SCV & SoCal Heritage
FivePoint's project in LA – formerly known as Newhall Ranch and currently awaiting a new brand – is just part of what's going in the Santa Clarita Valley these days.
And the trip of 30 miles or so from Downtown LA to check it all out doesn't take quite as long as most people think.
There will be more on the vibrance to the north in future columns, but for now consider the Six Flags Theory on SoCal Distance, offered by Holly Schroeder, chief executive of the Santa Clarita Valley Economic Development Corp.
Schroeder's theory holds that most adults in the region know the Santa Clarita Valley from back in the day when their parents took them to the Six Flags Magic Mountain theme park there.
And back then it seemed to a child's mind as though the trip took forever.
Here's a pithy version of the payoff on Schroeder's theory:
You've grown up since then, and so has the Santa Clarita Valley, which is within 35 miles of Downtown LA, Century City or Pasadena – and has plenty going on these days, as you'll see in coming issues.
Sullivan Says
Stan Kroenke has made a big bet with a 20-year deal to put the SoFi brand on the stadium that will anchor his $5 billion development in Inglewood, an over/under proposition based on whether the fintech unicorn will still be around and paying a reported $30 million annually through 2040.