Last week's item calling the Los Angeles Homeless Services Authority (LAHSA) into question about a homeless shelter billed as part of its recent 24-hour winter-weather program drew a response from Mayor Eric Garcetti.
That's news because Garcetti had refused for nearly a month to respond to inquiries on why the door of a building listed as open for 24 hours during the period in question carried this sign: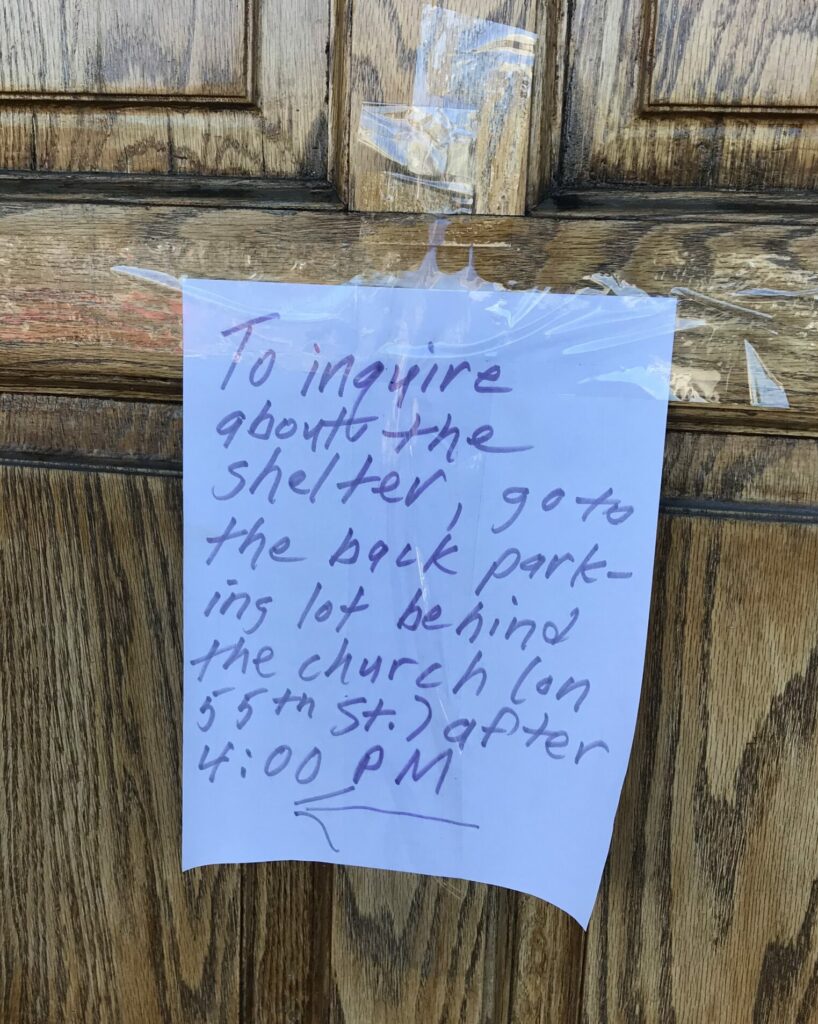 Here's what came from Reid Lidow, one of 16 listed members of Garcetti's communications staff, a few hours after last week's column published:
Hello Mr. Sullivan,

Thank you for your inquiry. 

LAHSA connected with the provider who operates this TAY (transitional aged youth 18-24 years-old) winter shelter and collected client sign-in sheets for the days in question (utilization on these dates was low – 9 people one day, 7 the other). The door you referenced in a prior email is not an entrance to the shelter, nor does it lead to the space used to provide beds. If you have additional questions, Christopher Yee ([email protected]) from LAHSA's Comms Team is available to answer your questions. Thank you. 

Best,

Reid
That's an incomplete response, and it came six days ago, as of this writing.
A follow-up to Lidow, sent that same day, has gotten no response.
A request for more information, including sign-in sheets and other documents LAHSA could offer to show the shelter was in 24-hour operation during the period, prompted Christopher Yee to write that he would check and get back to me "ASAP."
That also came six days ago.
The slow-walk on obviously legitimate inquiries into LAHSA — a city/county agency with an annual budget of more than $300 million — comes as an average of three people are dying each day of causes related to homelessness, according to the Los Angeles County Department of Public Health. 
---
Columnist's View
You can go here to see last week's column for more background on LAHSA.
Before that, however, consider these plain facts: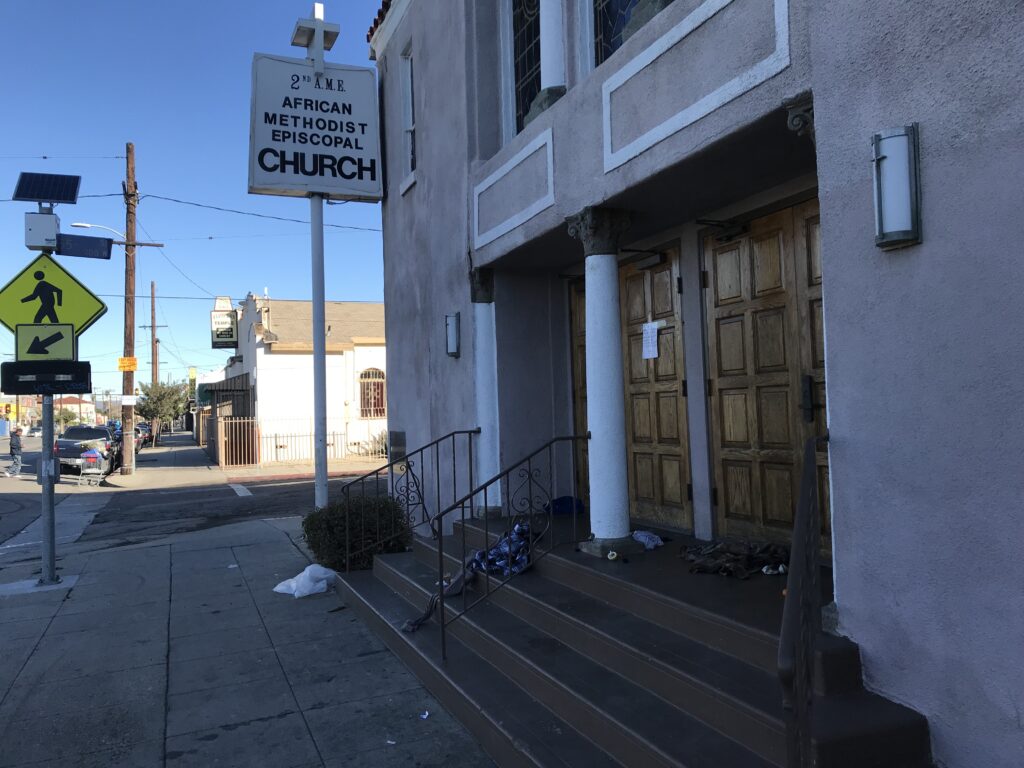 LAHSA claims to have a homeless shelter at 5500 S. Hoover Street.
The 2nd A.M.E. Church is listed as the occupant of that address.
Go there, and you'll find a front door for the address facing Hoover Street, right under a sign declaring the building home to the church.
Now consider that, during the period of time the shelter at the same address was supposed to be operating on a 24-hour basis, a sign on the same door told visitors that the place was closed until 4 p.m.
Mayor Garcetti, his 16 communications staffers and their colleagues at LAHSA should know that putting a sign on the front door to tell people that the place listed as a 24-hour shelter won't be open until 4 p.m. is not a clear or sensible method of connecting people in need with public services.
---
---
CPRA Violation
It's also notable that Garcetti fell into violation of the California Public Records Act while he's been stonewalling on LAHSA.
This case concerns a request made under the state law for information related to a would-be shelter at 1426. S. Paloma Street.
Garcetti has been slow-walking this matter, too, and most recently promised a response by January 29. A partial response arrived toward the end of the afternoon on Feb. 3, too late for a review in time for this column as deadline neared.
And so it appears Garcetti joins the list of politicians who got a head start in their professional careers thanks to their dad and now consider themselves above the law.
You can visit here for the questions Garcetti won't answer about Paloma Street, by the way.
---
---
Does Aston Martin Crisis = Opportunity in OC?
A surprise turn for Aston Martin and its Irvine-based Americas unit came last week, when Formula 1 team owner and billionaire Lawrence Stroll topped a rescue package from Zhejiang Geely Holding Group in China, striking a deal to put nearly $250 million into the ailing brand.
Stroll is from Montreal, his Formula 1 background brings a European feel, and Aston Martin is a quintessentially British marque, perhaps best known for its affiliation with the James Bond movies. But Stroll reportedly plans to build demand by appealing to consumers directly rather than focusing on wholesale shipments to dealers, a strategy that sounds very American.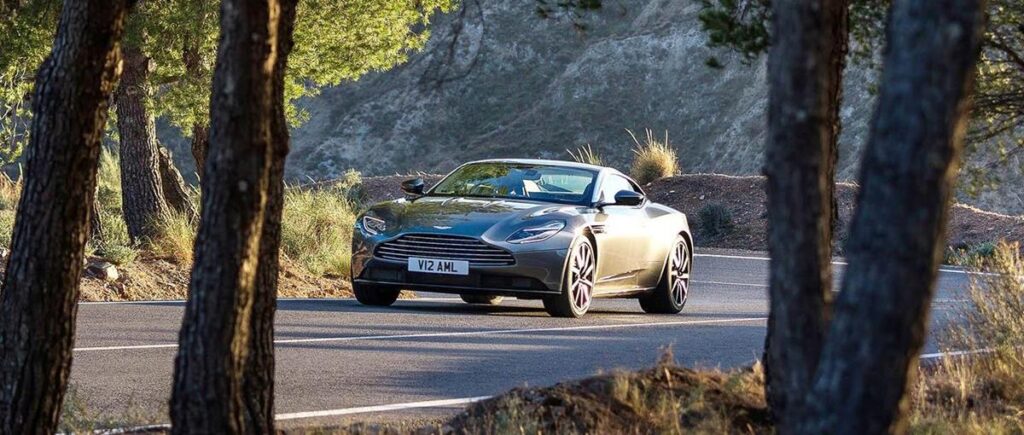 Still no word from Laura Schwab, president of the Americas unit, but it also sounds as though Stroll's plan could present an opportunity for some SoCal-based advertising agency to land an auto account — a rare and coveted client.
Everything is contingent on Aston Martin surviving — reports had the brand strapped for cash by the middle of last year, just months removed from an initial public offering that gave it a $5.1 billion market capitalization.
That's down to around $1.5 billion lately.
---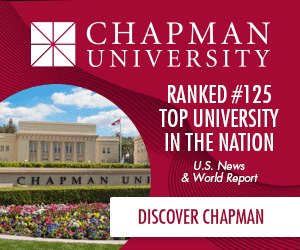 ---
Another Oceanwide Follow-Up
Last week's column included an item contending that Oceanwide Holdings Co. Ltd.'s deal to take a $300 million loss in a $1.6 billion sale of its Oceanwide Center megaproject in San Francisco to fellow Beijing-based asset manager SPF Capital International Ltd. signals a clear end to the boom cycle for commercial real estate in Downtown LA.
That's because Oceanwide also has its unfinished and stalled Oceanwide Plaza in DTLA on the sales block, with a well-informed source expressing doubts it will be able to get the $1 billion-plus it's sunk into the complex of apartments, condos, hotel rooms and retail space across Figueroa Street from the Staples Center.
The same source responded to last week's analysis with this about Oceanwide's ongoing move to sell off U.S. assets:
Worth noting that the only "buyer" they could come up with for the SF project was another Chinese firm. I think that is not a real deal in the traditional sense — and LA site is far more problematic.
---
Hill Aims Higher
Julie Hill is certainly centered in OC, her longtime home and place where she serves as chair of UC-Irvine Foundation Board of Trustees, vice chair of the Alliance for SoCal Innovation, and a member of the executive committee of the CEO Leadership Alliance, among other volunteer posts.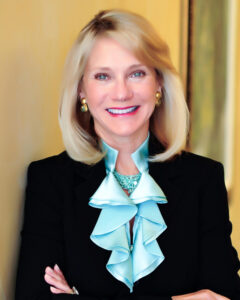 Hill's local focus comes with a bonus, too, informed by the cosmopolitan background and broad worldview she brings to whatever challenges she signs up for. She has held executive posts in the real estate industry from OC to Atlanta, working with outfits based as far afield as the U.K. and Australia. She currently serves on the boards of the Jersey City, N.J.-based Lord Abbett Family of Mutual Funds, a notable name on Wall Street, and Indianapolis-based healthcare insurer Anthem Inc., a member of the Fortune 50.
Hill isn't one to rest on her laurels, though, so expect her to go farther in search of an even broader perspective — or maybe she's just in this one for the adrenaline. She's signed up either way for a spot on an upcoming flight into outer space aboard Richard Branson's Virgin Galactic.
Hill has been a friend of Branson's for years, part of his nonprofit B Team, and a regular visitor to his 70-acre Necker Island in the Caribbean.
It looks as though Hill could catch a Virgin Galactic flight sometime this year from the outfit's Spaceport America in Las Cruces, New Mexico — and she promises to give friends enough notice on the launch date for them to make the trip if they want to see her lift off. 
---
---
Jewish Community Foundation Gets Generational Surveyor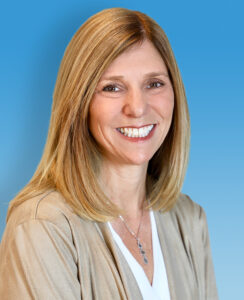 A well-crafted announcement of an executive hire surprises with context — and the notification about the Jewish Community Foundation's recent addition of Lori Klein as VP of its Center for Designed Philanthropy did that in a couple of ways.
First it told — or reminded — the world that the foundation "is the largest manager of charitable assets and planned-giving solutions for local Jewish philanthropists" with more than $1 billion in assets. Then it mentioned that Klein "has written, presented, and facilitated conversations on bridging the generational divide in Jewish nonprofits" — which puts her on point for what might be the biggest challenge facing the world of philanthropy.
---
Birria for Bloomberg?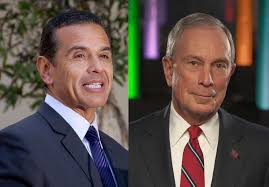 The real question about former LA Mayor Antonio Villaraigosa's recent endorsement of former NY Mayor Mike Bloomberg: Did they have the culinary sense to take advantage of the weekend special of birria de chivo — goat stew — at Teresita's before making the announcement to the crowd gathered at the house of Zacatecan cuisine on 1st Street?
---
Radio Days — Notes on Local Airwaves
Is it an inconsequential irony or an unfortunate inevitability that LA's public radio stations soft-pedal coverage of public corruption?
***
One of the Kamenetzky brothers went on KSPN 710 AM — also known as ESPN Los Angeles — and said grown men in China had cried at the sight of Kobe Bryant when the recently deceased basketball player visited there some years ago. Then he described Bryant's presence as comparable to "the pope or Jesus."
Then the other Kamenetzky brother called Bryant "god-like."
Can ESPN hear itself?
***
You can hear me talking about the public health crisis of homelessness in LA with Larry Marino of KRLA 870 AM by clicking here.
---
Sullivan Says
Check here for a KNBC TV/Channel 4 report that's worth consideration when it comes to the prevalence of depression, generally, as well as its role in the public health crisis of homelessness.